Hello everyone and Happy Sunday! We're still trying to wrap our heads around Pitch Perfect 2 and Mad Max, but in the meantime let's get down to business.
Around the Interwebs: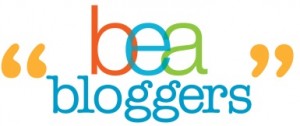 It's BEA Time! Well, almost. On Wednesday May 27 through Friday May 29, book industry professionals from around the world make the long, sweaty trek to the Javits Center for a glorious celebration of all things books. BookExpo America (BEA) is publishing's largest, major trade show and this year, Thea will be attending!
The beginning of BEA also marks the BEA Bloggers Conference – a conference for bloggers that aims to connect book bloggers, to educate, and to provide networking opportunities.
Thea has attended every Blogger Con since its inception, and this year has the great (and terrifying) privilege of moderating the Con's Keynote, with panelists Patty Chang Anker (Author and Blogger), Ron Hogan (Literary Evangelist) and Kameron Hurley (Author and Blogger).
State of Blogging and Books- KEYNOTE
9:00 AM – 9:50 AM | Room A106

The term "blog" has been in use since the 1990s, and today it is more relevant than ever–almost everyone is reading, following and discovering books on blogs. Book bloggers are building a community of readers and followers that are loyal and highly engaged, and are transforming the publishing industry from the outside-in. Hear from leading bloggers on trends in book blogging, where blogging may go in the future, and how new blogging developments could impact, readers, authors, and the publishing industry at large. Get the inside track at the start of BEA 2015!!
Kids Author Carnival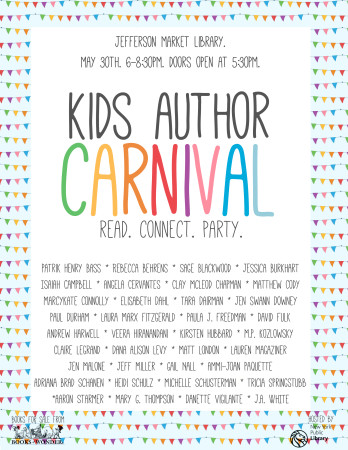 BEA time also means that it is time to celebrate with some really awesome middle grade books and authors. The annual Kids Author Carnival is Saturday, May 30, from 6:00 – 8:30 pm at the Jefferson Market Library in New York. It's a night full of family-friendly activities and great books and we Book Smugglers highly recommend it!
Get the full lineup of authors HERE.
Gay YA Blogothon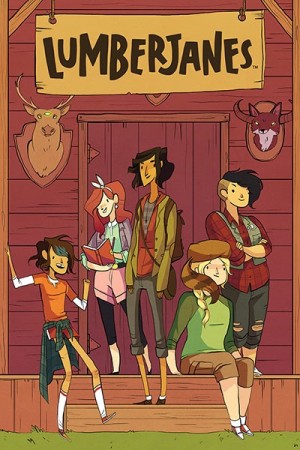 GayYA.org is celebrating its fourth annual Gay YA Blogothon, in which they are featuring posts every day from various authors, educators, and bloggers, for the entire month of May. Ana recently sent in her contribution, a review of Lumberjames by Noelle Stevenson, Grace Ellis and Brooke Allen. Check it out!
This Week on The Book Smugglers:
On Monday, Ana takes over with a review of Bitch Planet, issues 1-4 by Kelly Sue DeConnick and art by Valentine De Landro.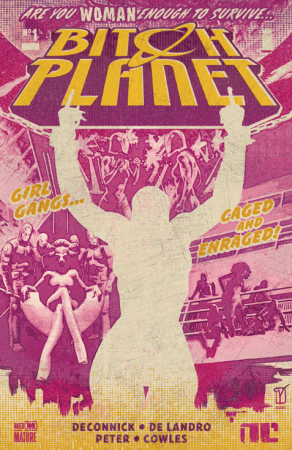 Tuesday, Ana reviews middle grade novel Gone Crazy in Alabama by Rita Williams-Garcia.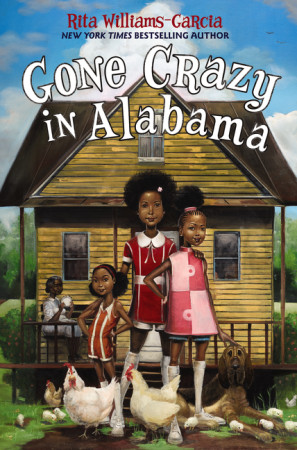 Wednesday, Ana reviews the comic Nimona by Noelle Stevenson, and Thea reviews Touch by Claire North.
And on Thursday we present you with a joint review of Ember in the Ashes by Sabaa Tahir.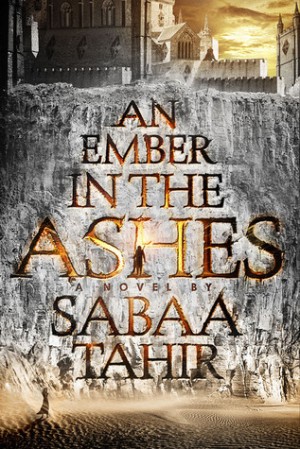 On Friday, we close out the week with a post of our most highly anticipated SFF books at BEA over at Kirkus.
It's a busy week! Until tomorrow, we remain…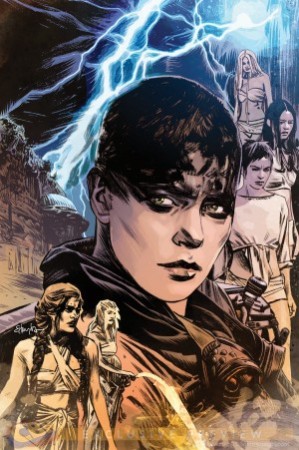 ~ Your Friendly Neighborhood Book Smugglers