Hello everyone, and Happy Sunday!
It is currently freezing in New York, so let's just get down to business, shall we?
Around the Interwebs:
Lots of interesting things happened this week, starting with Malinda Lo's series of posts on perceptions of diversity in book reviews. It's a fascinating, insightful read – you can check out the original posts on Tumblr, or collected in a single post here.
Also last week, Kameron Hurley posted her EPIC takedown and criticism of Neil Gaiman's poorly named Trigger Warning collection of stories. Give it a read.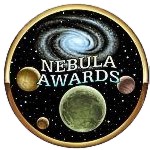 Finally in news from last week, the nominees were announced for the 2014 Nebula Awards (as well as the Ray Bradbury Award for Outstanding Dramatic Presentation and the Andre Norton Award for Young Adult SFF)! The awards are voted upon annually by members of the Science Fiction and Fantasy Writers of America, and presented at the 50th annual Nebula Awards Weekend in Chicago on June 4-7.
Novel
The Goblin Emperor, Katherine Addison (Tor)
Trial by Fire, Charles E. Gannon (Baen)
Ancillary Sword, Ann Leckie (Orbit US; Orbit UK)
The Three-Body Problem, Cixin Liu, translated by Ken Liu (Tor)
Coming Home, Jack McDevitt (Ace)
Annihilation, Jeff VanderMeer (FSG Originals; Fourth Estate; HarperCollins Canada)
Novella
We Are All Completely Fine, Daryl Gregory (Tachyon)
Yesterday's Kin, Nancy Kress (Tachyon)
"The Regular," Ken Liu (Upgraded)
"The Mothers of Voorhisville," Mary Rickert (Tor.com 4/30/14)
Calendrical Regression, Lawrence Schoen (NobleFusion)
"Grand Jeté (The Great Leap)," Rachel Swirsky (Subterranean Summer '14)
Novelette
"Sleep Walking Now and Then," Richard Bowes (Tor.com 7/9/14)
"The Magician and Laplace's Demon," Tom Crosshill (Clarkesworld 12/14)
"A Guide to the Fruits of Hawai'i," Alaya Dawn Johnson (F&SF 7-8/14)
"The Husband Stitch," Carmen Maria Machado (Granta #129)
"We Are the Cloud," Sam J. Miller (Lightspeed 9/14)
"The Devil in America," Kai Ashante Wilson (Tor.com 4/2/14)
Short Story
"The Breath of War," Aliette de Bodard (Beneath Ceaseless Skies 3/6/14)
"When It Ends, He Catches Her," Eugie Foster (Daily Science Fiction 9/26/14)
"The Meeker and the All-Seeing Eye," Matthew Kressel (Clarkesworld 5/14)
"The Vaporization Enthalpy of a Peculiar Pakistani Family," Usman T. Malik (Qualia Nous)
"A Stretch of Highway Two Lanes Wide," Sarah Pinsker (F&SF 3-4/14)
"Jackalope Wives," Ursula Vernon (Apex 1/7/14)
"The Fisher Queen," Alyssa Wong (F&SF 5/14)
Ray Bradbury Award for Outstanding Dramatic Presentation
Birdman or (The Unexpected Virtue of Ignorance), Written by Alejandro G. Iñárritu, Nicolás Giacobone, Alexander Dinelaris, Jr. & Armando Bo (Fox Searchlight Pictures)
Captain America: The Winter Soldier, Screenplay by Christopher Markus & Stephen McFeely (Walt Disney Studios Motion Pictures)
Edge of Tomorrow, Screenplay by Christopher McQuarrie and Jez Butterworth and John-Henry Butterworth (Warner Bros. Pictures)
Guardians of the Galaxy, Written by James Gunn and Nicole Perlman (Walt Disney Studios Motion Pictures)
Interstellar, Written by Jonathan Nolan and Christopher Nolan (Paramount Pictures)
The Lego Movie, Screenplay by Phil Lord & Christopher Miller (Warner Bros. Pictures)
Andre Norton Award for Young Adult Science Fiction and Fantasy
Unmade, Sarah Rees Brennan (Random House)
Salvage, Alexandra Duncan (Greenwillow)
Love Is the Drug, Alaya Dawn Johnson (Levine)
Glory O'Brien's History of the Future, A.S. King (Little, Brown)
Dirty Wings, Sarah McCarry (St. Martin's Griffin)
Greenglass House, Kate Milford (Clarion)
The Strange and Beautiful Sorrows of Ava Lavender, Leslye Walton (Candlewick)
We are thrilled with many of the titles on the ballot (which includes some of our favorite works and authors from last year) – and we intend on reading many of the titles we haven't yet reviewed soon. A huge congratulations to all the winners!
This Week on The Book Smugglers:
We kick off the week with Thea's long overdue review of Golden Son by Pierce Brown. Spoiler alert: it was awesome, top 10 material.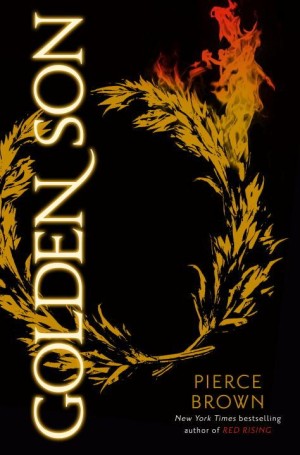 Tuesday, Ana takes over with a middle grade fiction roundup feature with reviews of Monstrous by MarcyKate Connolly, Beastkeeper by Cat Hellisen and Arsenic for Tea by Robin Stevens.
On Wednesday, we announce the results of our OSW readalong poll for March and make some plans for the rest of 2015. AND, we review His Majesty's Dragon by Naomi Novik for our February Old School Wednesday Readalong!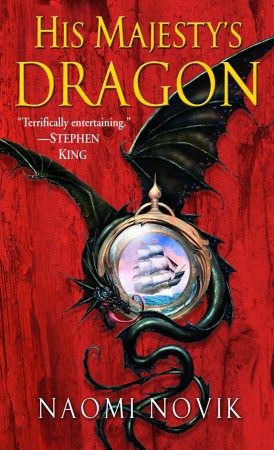 Thursday, it's Ana's turn again with a review of Prairie Fire by E.K. Johnson.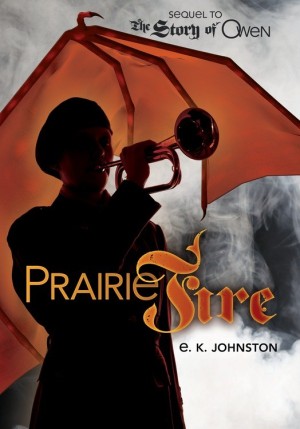 And on Friday, we are thrilled to host a stop on the Blog Tour for middle grade Princess Decomposia and Count Spatula by Andi Watson. And meanwhile, Thea is over at Kirkus with a review of Please Remain Calm by Courtney Summers (the followup to her amazing YA zombie novel This is Not a Test).
And that's it from us! Until tomorrow, we remain…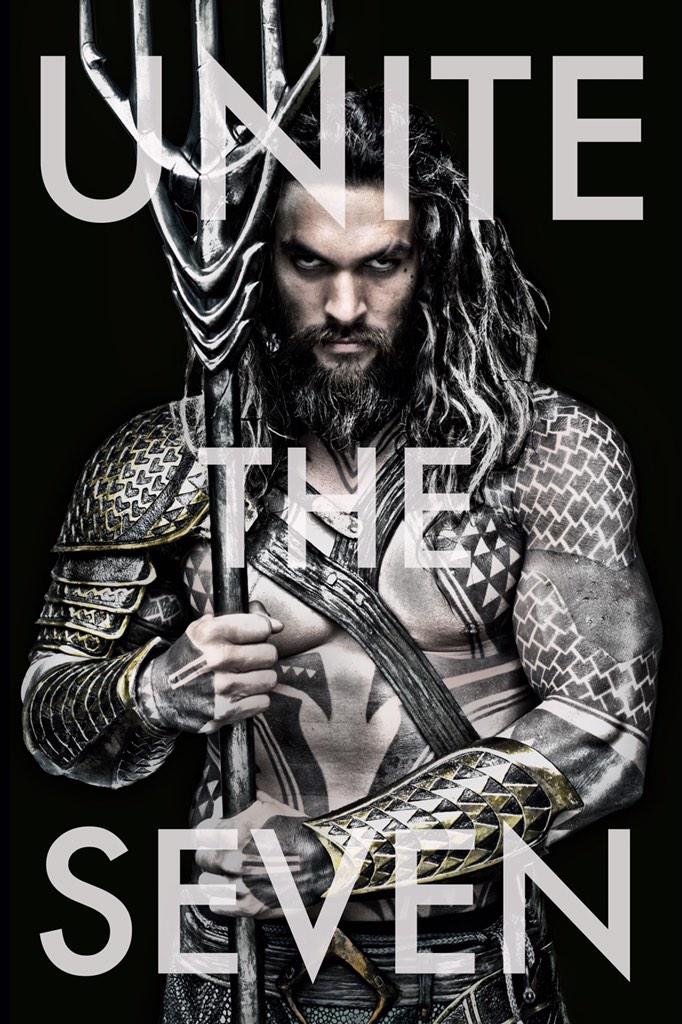 The new DC Aquaman
~ Your Friendly Neighborhood Book Smugglers