As you probably know by now, Old School Wednesdays is a new weekly Book Smuggler feature. We came up with the idea towards the end of 2012, when we were feeling exhausted from the never-ending inundation of New and Shiny (and often over-hyped) books. What better way to snap out of a reading fugue than to take a mini-vacation into the past, right?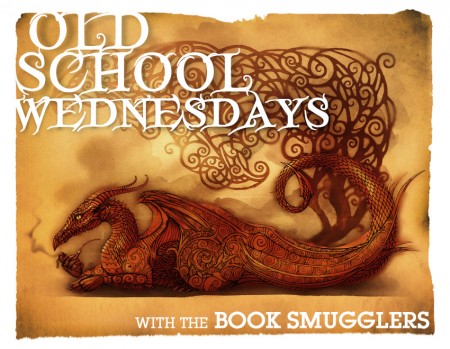 Logo designed by the wonderful KMont
We asked YOU for your favorite old school suggestions – and the response was so overwhelmingly awesome, we decided to compile a goodreads shelf, an ongoing database, AND a monthly readalong/book club. (Note that we've removed books that we have already read, or that we selfishly want to review as solos on Wednesday!)
October Readalong:
Holy moly, it's time for our October poll! And since it's around Halloween time, let's make it SUPER SCARY, shall we?
You can vote on which title you'd like to read next month by using the poll in our sidebar, or following the titles below. Without further ado, here are the new crop of 5 titles for voting! The October readalong will take place on October 29.
Daughter of Hounds by Caitlín R. Kiernan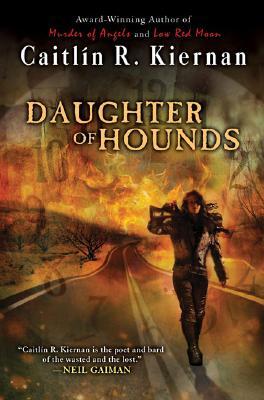 They are the Children of the Cuckoo. Stolen from their cribs and concealed in shadows to be raised by ghouls, they are now changelings in service to the creatures who rule the world Below and despise the world Above. Any human contact is strictly forbidden and punishment is swift and severe for those who disobey.

Raised by her widower father, Emmie Silvey has a precocious personality and striking yellow eyes that have left her a solitary child. But that changes when two women enter her life-one who stalks her, one who haunts her dreams- both insisting that her entire life is a lie and warning her of an encroaching darkness.
The Cipher by Kathe Koja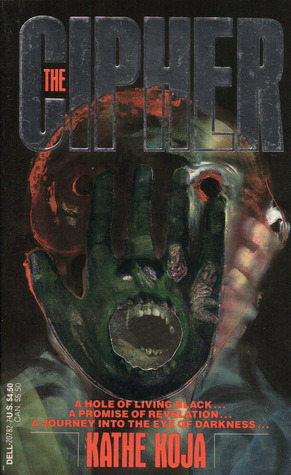 Down-and-out Nicholas and his friend Nakota one day discover a black hole in the floor of an abandoned storage room in his apartment building, which they quickly christen the "Funhole." The two set out to see what happens when they drop various items into the hole, whetting its appetite with insects, a mouse and a human hand, which all come back violently rearranged. Next, they lower a camcorder into the hole to record the action within. The videotape they retrieve is spellbinding, but there's a catch: what Nicholas sees is different from everyone else's vision. To Nakota the hole means change, because whatever is dropped into the Funhole emerges transformed– if it ever emerges. Mesmerized by the Funhole, she claims that Nicholas is the only one who can make things happen around it. For Nicholas himself, the hole is a phenomenon that forces him to face his miserable, aimless life. Koja has created credible characters who are desperate for both entertainment and salvation. Inaugurating Dell's new Abyss Books series, this powerful first novel is as thought-provoking as it is horrifying
Locked in Time by Lois Duncan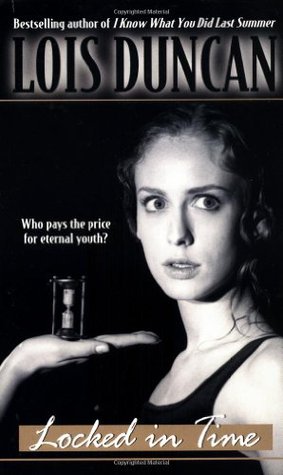 Nore Roberts didn't ask for a new life, but now that her mom is gone and her dad is newly married, she has to settle in at Shadow Grove, the old Civil War mansion her stepfamily calls home. When she meets her stepmother, Lisette, Nore is shocked by her youth and beauty that gives her chills- and a hint of something sinister. There's hope of becoming friends with her stepbrother and sister, until Nore realizes they're hiding something. When she begins to feel like the target of a deadly plan, Nore starts digging into her stepfamily's past. The skeletons in their closet are more real than she ever imagined. Can Nore expose her stepmother's dark secret before an old and evil magic swallows her up?
Hangsaman by Shirley Jackson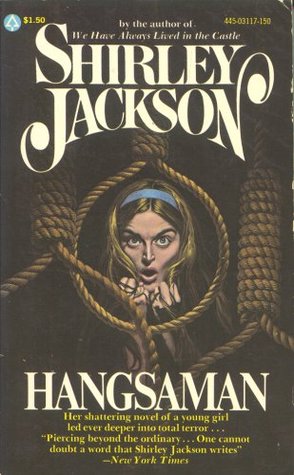 Seventeen-year-old Natalie Waite longs to escape home for college. Her father is a domineering and egotistical writer who keeps a tight rein on Natalie and her long-suffering mother. When Natalie finally does get away, however, college life doesn't bring the happiness she expected. Little by little, Natalie is no longer certain of anything—even where reality ends and her dark imaginings begin. Chilling and suspenseful, Hangsaman is loosely based on the real-life disappearance of a Bennington College sophomore in 1946.
The Watch Tower by Elizabeth Harrower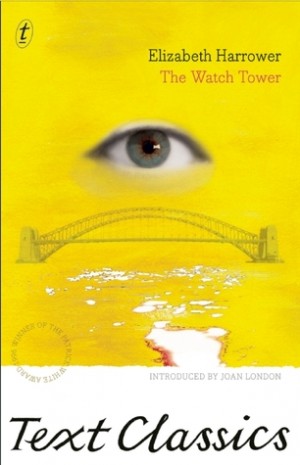 After Laura and Clare are abandoned by their mother, Felix is there to help, even to marry Laura if she will have him. Little by little the sisters grow complicit with his obsessions, his cruelty, his need to control. A novel of relentless and acute psychological power, from one of Australia's greatest writers..
[poll id="19″]
Get voting, and we hope to see you on October 29.
Ongoing Suggestions:
Got a suggestion? Have an amazing book, published at least five years ago, that you would love to nominate for the OSW monthly readalong? Speak up and submit your favorites! (If you have problems with the form below, you can also access it HERE.)