As you probably know by now, Old School Wednesdays is a new weekly Book Smuggler feature. We came up with the idea towards the end of 2012, when we were feeling exhausted from the never-ending inundation of New and Shiny (and often over-hyped) books. What better way to snap out of a reading fugue than to take a mini-vacation into the past, right?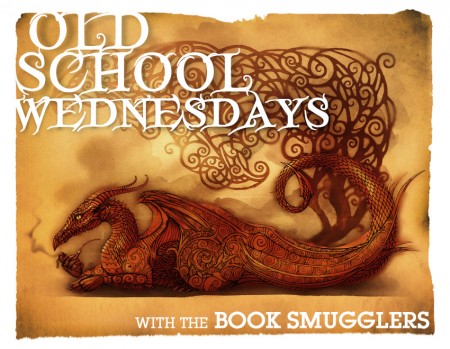 Logo designed by the wonderful KMont
We asked YOU for your favorite old school suggestions – and the response was so overwhelmingly awesome, we decided to compile a goodreads shelf, an ongoing database, AND a monthly readalong/book club. (Note that we've removed books that we have already read, or that we selfishly want to review as solos on Wednesday!)
May Readalong:
Holy moly, it't time for our May poll! The official April readalong happens in two weeks on 4/30 (Dawn by Octavia Butler), but the clock stops for no one… so we turn an eye to May!
You can vote on which title you'd like to read next month by using the poll in our sidebar, or following the titles below. Without further ado, here are the new crop of 5 titles for voting! The May readalong will take place on May 27.
On the Jellicoe Road by Melina Marchetta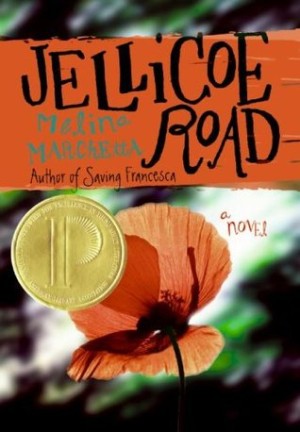 I'm dreaming of the boy in the tree. I tell him stories. About the Jellicoe School and the Townies and the Cadets from a school in Sydney. I tell him about the war between us for territory. And I tell him about Hannah, who lives in the unfinished house by the river. Hannah, who is too young to be hiding away from the world. Hannah, who found me on the Jellicoe Road six years ago.

Taylor is leader of the boarders at the Jellicoe School. She has to keep the upper hand in the territory wars and deal with Jonah Griggs – the enigmatic leader of the cadets, and someone she thought she would never see again.

And now Hannah, the person Taylor had come to rely on, has disappeared. Taylor's only clue is a manuscript about five kids who lived in Jellicoe eighteen years ago. She needs to find out more, but this means confronting her own story, making sense of her strange, recurring dream, and finding her mother – who abandoned her on the Jellicoe Road.

The moving, joyous and brilliantly compelling new novel from the best-selling, multi-award-winning author of Looking for Alibrandi and Saving Francesca
Maddigan's Fantasy by Margaret Mahy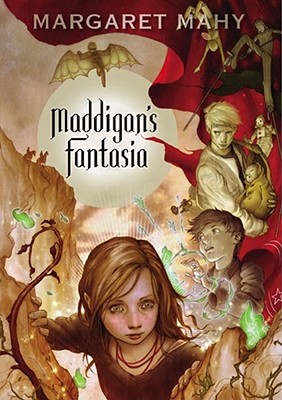 When twelve-year-old Garland Maddigan asks Timon and Eden where they have come from, she is overwhelmed by their answer: the future.
In a post-apocalyptic time, Garland's family's traveling circus troop, Maddigan's Fantasia, leaves the city of Solis once a year to perform and earn a living. However, this year Solis has given the Fantasia the crucial task of obtaining a new solar converter, the only power source in Solis, because the old one is failing.

Misfortune finds the Fantasia in their travels, and Garland's father dies in an attack by Road Rats. Then suddenly two mysterious boys, Timon and Eden, appear with their baby sister, claiming to be from the future — a world in which the Fantasia has failed in its mission and the evil Nennog has taken power. The boys have come to help the Fantasia, but danger has followed them across time. Can the Fantasia protect Timon and Eden, and succeed in their quest to save their world?

Internationally renowned author Margaret Mahy spins a vivid tale of time travel, adventure, and magic that no reader will soon forget.
The Female Man by Joanna Russ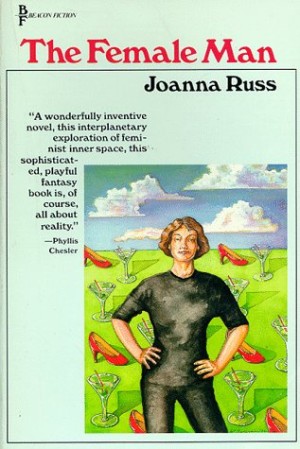 It's influenced William Gibson and been listed as one of the ten essential works of science fiction. Most importantly, Joanna Russ's THE FEMALE MAN is a suspenseful, surprising and darkly witty chronicle of what happens when Jeannine, Janet, Joanna, and Jael–four alternative selves from drastically different realities–meet.
Pagan's Crusade by Catherine Jinks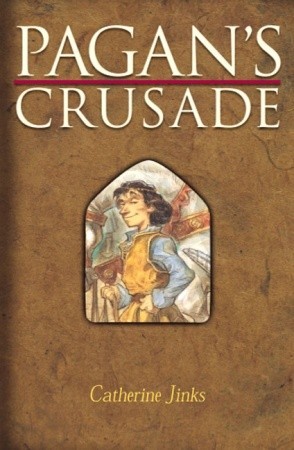 Catherine Jinks spins a colorful tale loaded with action, down-and-dirty details of medieval life, and a healthy helping of sarcasm sure to appeal to teen readers – especially boys.

Down on his luck and kicked in the pants one too many times, sixteen-year-old Pagan Kidrouk arrives on the doorstep of the Templar Knights in medieval Jerusalem, looking for work as a squire. He's expecting only some protection from the seedier aspects of life on the street and a few square meals. Instead, Pagan finds himself hard at work for Lord Roland de Bram – an exciting life of polishing Lord Roland's armor, laundering his garments, and even training to fight by his side.

But as the Infidel Saladin leads his army to Jerusalem, it becomes more and more difficult for Pagan and Lord Roland to discern what action to take or whom to trust. Neither Saladin's army nor the Christian Crusaders offer easy answers. Is a bloody battle for control of the Holy City inevitable?
So You Want To Be A Wizard by Dianne Dune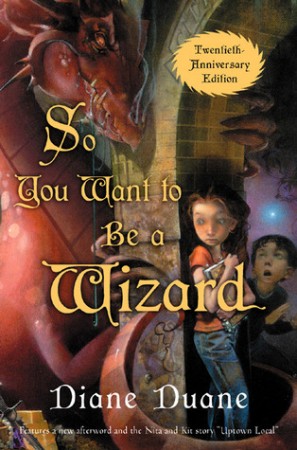 Nita 13, chased by bullies, finds a magic book, meets Kit 12. His power is in machines, wand a car antenna, hers is plants and rowan twig. To heal claudication hiccups of conjured energy-radiating ball Fred, they must walk off a Manhattan tower. The trio must beat alternate world monsters for the Book of Light to save the world from the Evil One and his Book of Darkness.
[poll id="14″]
Get voting, and we hope to see you on May 27.
Ongoing Suggestions:
Got a suggestion? Have an amazing book, published at least five years ago, that you would love to nominate for the OSW monthly readalong? Speak up and submit your favorites! (If you have problems with the form below, you can also access it HERE.)