Hello everyone and Happy Sunday! Let's get down to business, shall we?
Cool Things That Happened Last Week:
In case you missed it, two cool things happened this past week. First, Ana was a guest on the awesome Lady Business+ Podcast, talking about the best books of 2013 so far, the most highly anticipated books in the second half of the year, and other general fan geekery. We highly recommend you check it out!
The other cool thing that happened was on Friday, when Thea her her young adult (14 year old) sister did a joint review/discussion of Michael Grant's Light, the last book in series they both love. Spoiler alert: Thea's little sister Tara is kind of AMAZING. You can read the review HERE.
Giveaway Winners:
We have a giveaway winner to announce! The winner of a copy of The Glass Puzzle is…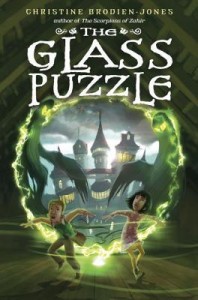 Genevieve Schloesser
Congratulations You know the drill. Send us an email with your snail mail address and we'll get your winnings out to you as soon as possible.
This Week on The Book Smugglers:
On Monday, Ana kicks off the week with a review of period horror novel, Into the Grey plus a guest post from author Celine Kiernan.
Tuesday, Thea takes over with a review of science fiction thriller Linked by Imogene Hobson.
On Wednesday, it's time for our official Old School Wednesday Readalong! This time, we review Archer's Goon by Dinana Wynne Jones (we are very excited).
On Thursday, for reals this time, it is Ana's turn as she has a bonafide Middle Grade Review Bonanza. She reviews Binny For Short by Hilary Mckay, Rump by Liesl Shurtliff, and Aesop's Secret by Claudia White.
AND on Friday we close out the week with a joint review of YA fantasy novel All Our Pretty Songs by Sarah McCarry (aka The Rejectionist). Plus, Thea is over at Kirkus with a review of Paradox by A.J. Paquette.
That's it from us! Until tomorrow, we remain…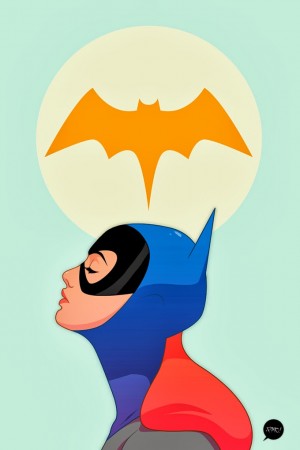 Barbara Gordon by Francisco Perez (aka Pac 23)
~ Your Friendly Neighborhood Book Smugglers