Hello everyone! Thea here, wishing you a Happy Sunday from grossly gloomy New York City. Let's get down to business, shall we?
Giveaway Winners:
We have a few winners to announce! The winner of our giveaway of Belle Epoque by Elizabeth Ross is…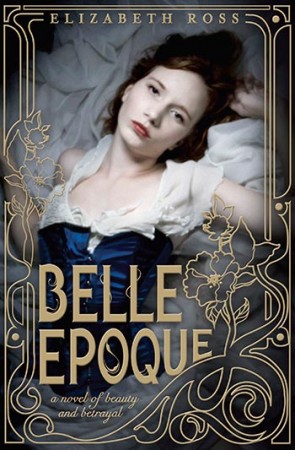 Hebe Stanton
The winner of our giveaway of The Thousand Names by Django Wexler is…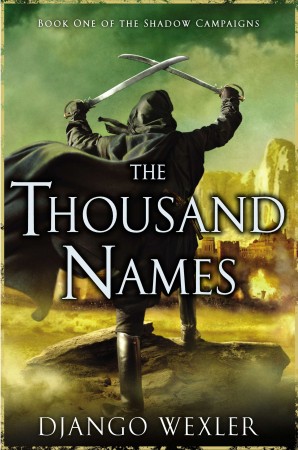 Alexandra the Great
Congratulations to the winners! You know the drill. Send us an email with your snail mail address, and we'll get your winnings out to you as soon as possible.
On Discussion/Interaction with Authors & Bloggers:
Last week, Ana wrote a ponderings post about her thoughts regarding the Peter Grant Series by Ben Aaronovitch. The author came by and left a comment that focused mostly on the "romance" or the perceived romantic storyline between two main characters in the series, and asked us to reconsider that idea of a romantic relationship between said characters. Ana was taken aback by the comment because her post did not focus at all on the romantic aspects of the series – even if she had, it would still be her prerogative to interpret the books despite the author's declared intention.
Much heated discussion ensued in the comments and on twitter.
Just to be completely upfront and clear: it is not the fact that the author commented that was the problem. It was a mixture of the tone of the comment and the fact that he tried to direct a certain reading of his series (never mind that the comment had no relevance to Ana's post and actual reading of the series). We Smugglers are all for author interaction. We love working with authors, and are friendly with many authors on the blog, on twitter, and in real life. Similarly, we love and encourage discussion, especially on our reviews and ponderings posts.
That said, it is a very complicated scenario when an author comments on a review or essay about their books and tries to directly debunk or address criticism in said review or essay. Especially when the author starts talking about authorial intent (which must be "right") versus reader interpretation (which is obviously "wrong").
We are NOT saying that authors can't or shouldn't respond to criticism, but that it is usually a bad idea to do so in the critic's space. In our experience, this rarely goes over well.
And now we open the floor to you – what do you think about author-reviewer interaction and responses to criticism or reviews?
This Week on The Book Smugglers:
Now that we have gotten that off our chests, time to focus on this week! Today, we have a special treat for Ilona Andrews fans – we're giving away a copy of we are giving away copies of Magic Rises (the newest Kate Daniels book, out July 30) and a special edition of the first book in the series, Magic Bites.
On Monday, Ana takes over with a review of science fiction-ish novel Terra by Mitch Benn.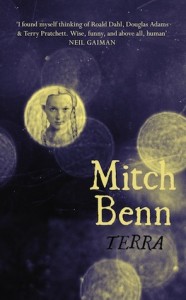 Tuesday, we have a guest post from Christine Brodien-Jones, author of new middle grade novel The Glass Puzzle.
Then, it's Thea's turn on Old School Wednesday, with a review of Japanese fantasy novel Moribito II: Guardian of the Darkness by Nahoko Uehashi.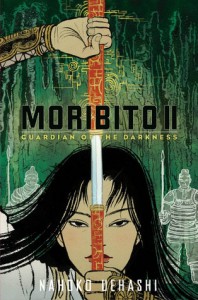 On Thursday, we change things up a bit! We are bringing back The Dare (in which each Smuggler dares the other to read a book outside of their respective comfort zones). But it's not just any Dare – this time, we are daring each other to read and review nonfiction. THAT'S RIGHT, FOLKS! Nonfiction. Ana takes on Gossip from the Forest by Sara Maitland (about the intertwined relationship between fairy tales and actual forests); meanwhile Thea takes on Brain on Fire by Susannah Cahalan (a memoir/medical thriller about a young journalist recounting the months of illness and diagnosis of a rare autoimmune disorder). Wish us luck!
On Friday, we close out the week with a joint review of highly recommended science fiction novel Up Against It by M.J. Locke.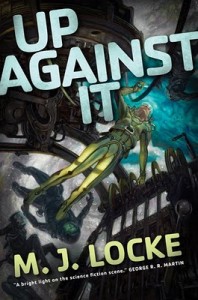 PHEW. It's going to be a busy week! Until later, we remain…
~ Your Friendly Neighborhood Book Smugglers