Hello everyone and happy Sunday! Let's keep it short and sweet and get down to business.
Giveaway Winner:
The winner of a copy of The Hero's Guide to Storming the Castle and a signed illustration from the book is: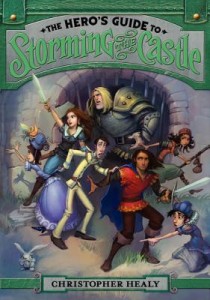 This Week on The Book Smugglers:
On Monday, we kick off the week with a post about World Book Night – specifically, about a great event, Book Aid International's author talk on WBN (4/23). Book Aid is a charity that increases access to books to support literacy, education, and development in Sub-Saharan Africa and all proceeds from the author talk event will go to Book Aid. We also have Sarah Rees Brennan over for a Smugglerific cover reveal of Untold, book 2 in the Lynburn Legacy series – book 1, Unspoken (which Ana loved) is getting a new cover, which we will also be revealing!
Tuesday, Ana reviews the highly anticipated historical mystery, The Shining Girls by Lauren Beukes.
On Wednesday, it is our first ever Old School Wednesday readalong! We'll have a joint review of Terrier by Tamora Pierce and will open the floor for links and discussion – we hope everyone joins in!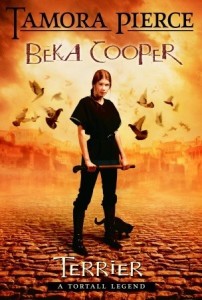 Thursday, it is BACK! The Dare is back! Ana takes on Urban Fantasy novel Nightlife by Rob Thurman (the first in the Cal Leandros series) and Thea tackles Broken, book 1 in the Extrahumans series, by Susan Jane Bigelow.
You may have heard that we Book Smugglers are the editors of the forthcoming SpecFic '13 – a nonfiction anthology celebrating voices from across the internets. On Friday we close out the week with an open call for submissions for SpecFic 2013 – got a post or blog you love and want to recommend for the anthology? We want to hear about it! Meanwhile over at Kirkus, Thea reviews Strangelets by Michelle Gagnon.
Phew. It's another busy week here at The Book Smugglers – until tomorrow, we remain…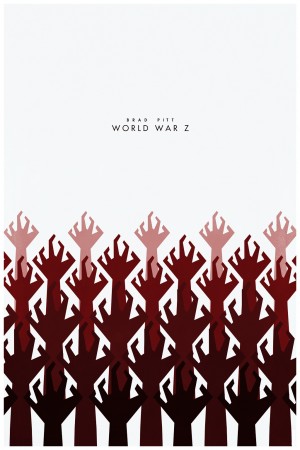 World War Z Companion Piece (#1) by Matt Ferguson (via Blurppy.com)
~ Your Friendly Neighborhood Book Smugglers