This week's Smugglers' Stash & News is being forgone – because we have Young Adult Appreciation Week to usher in! BUT, we do have some winners to announce.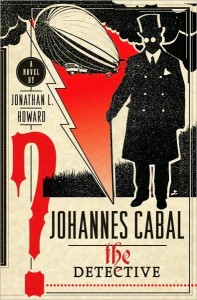 The six lucky winners of Johannes Cabal The Detective are…
lulu (comment #65)
kemendraugh (comment #45)
Melanie L (comment #49)
Missy Ann (comment #12)
Congratulations to all the lucky winners! You know the drill. Email us (contact AT the book smugglers DOT com) with your snail mail address, and we will get your books out to you as soon as possible.
Thanks again to all that entered! And that's it for now. We will be back later today to kick off our second annual Young Adult Appreciation Month…