Another Sunday, another stash! (No football though)
News, News, News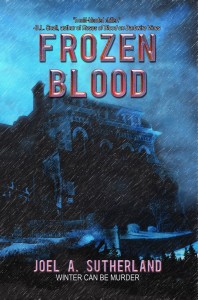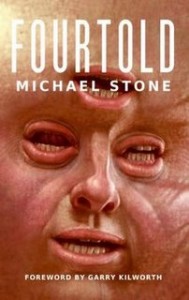 We have just learned that Joel Sutherland and Mike Stone have BOTH made the preliminary ballot for the Bram Stoker Award!!!!!! Joel's debut novel Frozen Blood (our review HERE; interview with Joel HERE) has gotten a nod in the "Superior Achievement in a First Novel" catergory, while Mike's collection Fourtold (our review HERE; interview with Mike HERE) has been honored in the "Superior Achievement in a Collection" category.
We have read, reviewed and loved both works and are so thrilled that Joel and Mike's talent are being recognized by the horror community. A HUGE CONGRATULATIONS TO BOTH OF YOU! And we will keep our fingers crossed that you will both make the final ballot and officially become nominees.
For anyone (especially active HWA members) who might be interested in reading Frozen Blood or Fourtold for consideration, please check out Joel's and Mike's blogs.
Speaking of authors, The Deadline Dames website & blog is now up and running! Noted urban fantasy, paranormal romance and YA authors Rachel Vincent, Devon Monk, Jackie Kessler, Jenna Black, Keri Arthur, Lilith Saintcrow, Rinda Elliot, Toni Andres, and our very own Karen Mahoney make up the femme fatale team that runs the blog. They offer awesome giveaways, writerly advice, and just some damn insightful commentary on writing and publishing in general. Make sure to stop by and say hi to the Dames.
In book news, information about the sequel to the smash hit dystopian YA novel The Hunger Games has been officially released! Catching Fire will be in stores on September 8, 2009–and apparently it's gonna be a doozy. If anyone's planning on attending BookExpo America in NY this May, ARCs will be handed out!
We loved The Hunger Games and eagerly await the release of Catching Fire this fall.
This Week on The Book Smugglers:
We have got a helluva week planned for you–are you ready?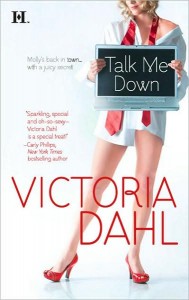 On Monday, Ana and Katie (aka Bubbles and Blossum) team up for another Powerpuff Review–Victoria Dahl's contemporary romance, Talk Me Down. Will they love it or hate it? Will they agree? We shall see.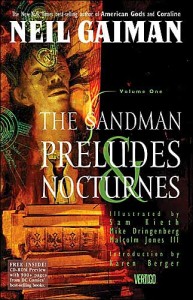 On Wednesday, we bring you yet another Guest Dare! Graeme of Graeme's Fantasy Book Review will be here, giving us his review of Sandman Vol. 1: Preludes and Nocturnes by Neil Gaiman! (Yes, we realize this will be the third review for Preludes and Nocturnes on The Book Smugglers…if you read the Sandman, you will understand the obsession!).
There's a twist though! Graeme graciously accepted our Dare, but then he turned around and Dared us back (that dirty rat)! So, on Wednesday while Graeme's over here, we will be over at his blog giving our joint review of fantasy novel The Briar King by Greg Keyes! Make sure to stop by and say hi to us.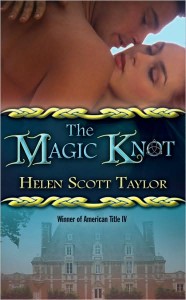 On Thursday, Ana will have an early ARC review for The Magic Knot by Helen Scott Taylor.
But the really big news is…
The Big Cheese:
You may have recalled that in last week's stash, we alluded to a certain established, popular author. On Friday, Thea will have her review of Bone Crossed by Patricia Briggs! That's not all though–we will also be giving away ONE copy of the book (the giveaway will run for the weekend).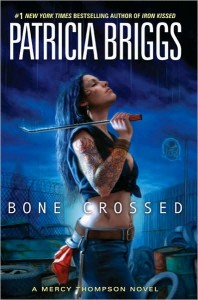 But wait–that's STILL not all. The review and giveaway marks just the beginning of our Patricia Briggs coverage. On February 8th, Thea will hold an in-person interview with Patricia Briggs herself–and we'll have another giveaway (details to be announced)! So stay tuned dudes.
Also, Patricia will be on tour during February, promoting Bone Crossed! If you can, try to check her out at a city near you!
February 3
University Books
7:00PM
Seattle, Washington
February 4
Third Place Books
7:00PM
Lake Forest Park, Washington
February 5
Powell's Books (Beaverton Store)
7:00PM
Portland, Oregon
February 6
Borderlands Books
7:00PM
San Francisco, California
February 7
Mysterious Galaxy Books
2:00PM
San Diego, California
February 8
Barnes & Noble (Bella Terra)
2:00PM
Huntington Beach, California
February 9
Borders (Waters Place)
7:00PM
Ann Arbor, Michigan
And that's all folks!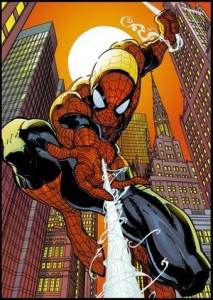 ~Your friendly neighborhood Book Smugglers.