"On The Smugglers' Radar" is a feature for books that have caught our eye: books we have heard of via other bloggers, directly from publishers, and/or from our regular incursions into the Amazon jungle. Thus, the Smugglers' Radar was born. Because we want far more books than we can possibly buy or review (what else is new?), we thought we would make the Smugglers' Radar into a weekly feature – so YOU can tell us which books you have on your radar as well!
On Ana's Radar:
I keep seeing this book on our Twitter timeline and I am now curious about it: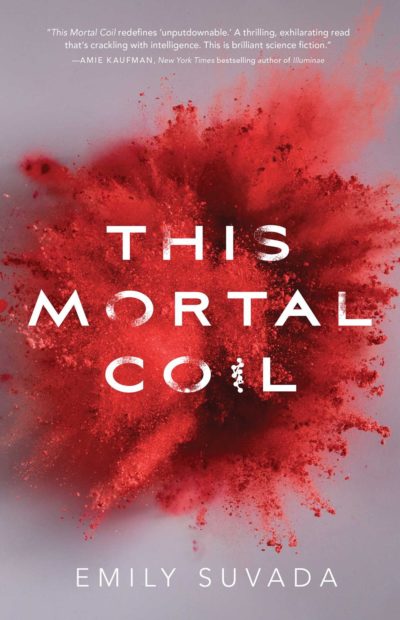 In this gripping debut novel, seventeen-year-old Cat must use her gene-hacking skills to decode her late father's message concealing a vaccine to a horrifying plague.
Catarina Agatta is a hacker. She can cripple mainframes and crash through firewalls, but that's not what makes her special. In Cat's world, people are implanted with technology to recode their DNA, allowing them to change their bodies in any way they want. And Cat happens to be a gene-hacking genius.

That's no surprise, since Cat's father is Dr. Lachlan Agatta, a legendary geneticist who may be the last hope for defeating a plague that has brought humanity to the brink of extinction. But during the outbreak, Lachlan was kidnapped by a shadowy organization called Cartaxus, leaving Cat to survive the last two years on her own.

When a Cartaxus soldier, Cole, arrives with news that her father has been killed, Cat's instincts tell her it's just another Cartaxus lie. But Cole also brings a message: before Lachlan died, he managed to create a vaccine, and Cole needs Cat's help to release it and save the human race.

Now Cat must decide who she can trust: The soldier with secrets of his own? The father who made her promise to hide from Cartaxus at all costs? In a world where nature itself can be rewritten, how much can she even trust herself?

A June 2018 book that grabbed my attention on Goodreads: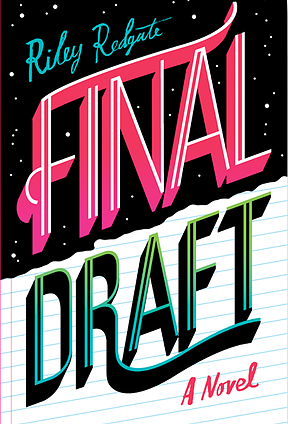 The only sort of risk 18-year-old Laila Piedra enjoys is the peril she writes for the characters in her stories: epic sci-fi worlds full of quests, forbidden love, and robots. Her creative writing teacher has always told her she has a special talent. But three months before her graduation, he's suddenly replaced—by Nadiya Nazarenko, a Pulitzer Prize–winning novelist who is sadistically critical and perpetually unimpressed.

At first, Nazarenko's eccentric assignments seem absurd. But before long, Laila grows obsessed with gaining the woman's approval. Soon Laila is pushing herself far from her comfort zone, discovering the psychedelic highs and perilous lows of nightlife, temporary flings, and instability. Dr. Nazarenko has led Laila to believe that she must choose between perfection and sanity—but rejecting her all-powerful mentor may be the only way for Laila to thrive.

Hooray! A sequel to Winter Tide!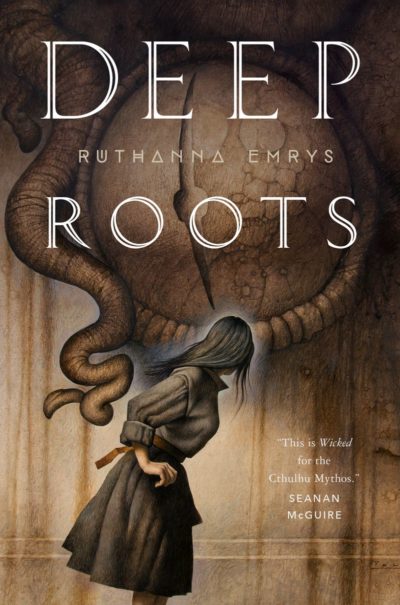 Look at this gorgeous cover of Paris Adrift by E. J. Swift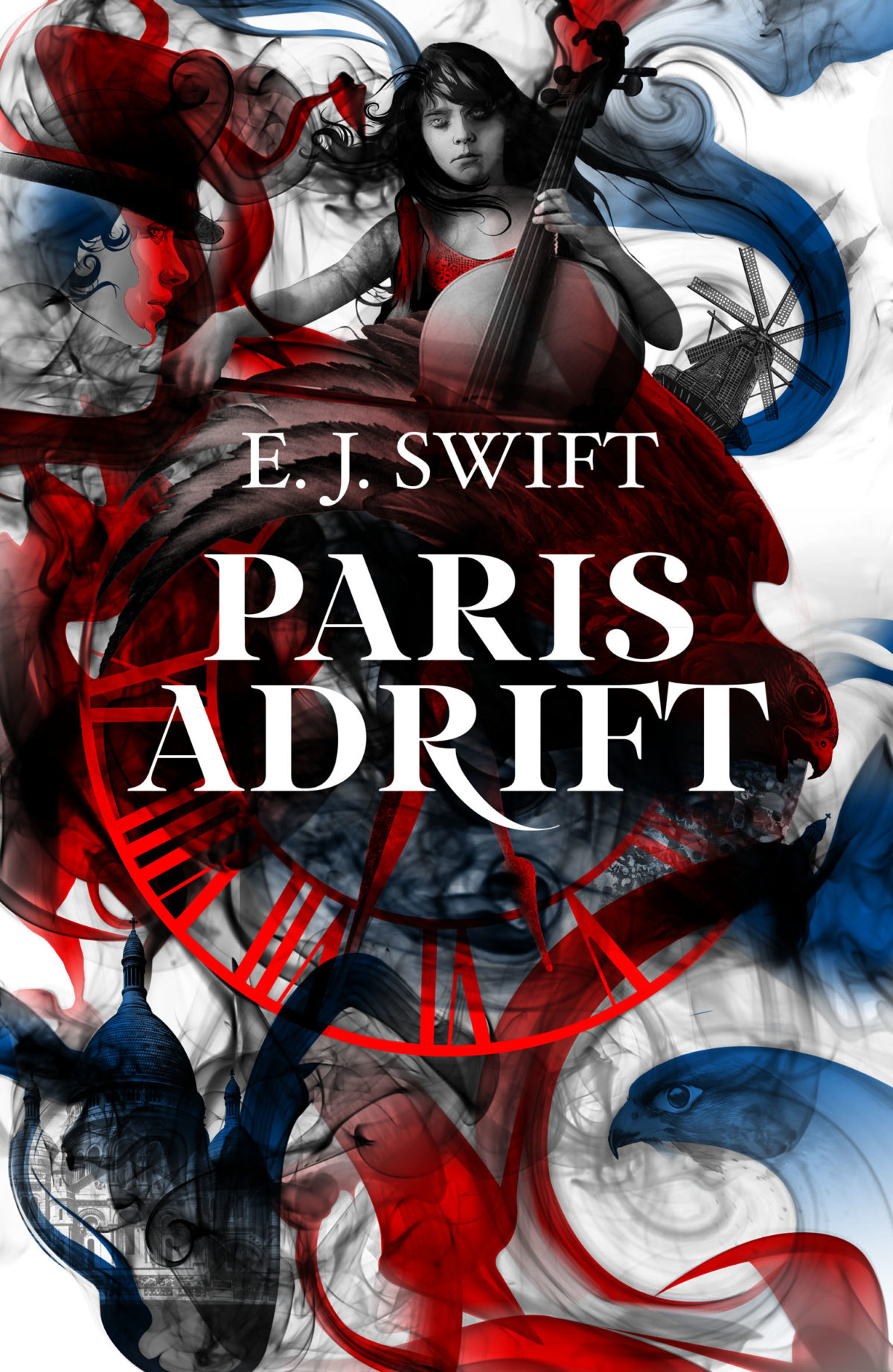 It is the near future and humanity is on the brink of destruction. The only way it can be saved is if the course of history is forcibly altered. In the twenty first century, misfit student Hallie Lane packs up her troubled life in England and takes the first train to Paris, where she falls in with the eclectic expat community as a bartender at the notorious Millie's.

Here she finds a new family, and an attraction to the enigmatic Leon. But Millie's is not all that it seems: inside, there's a time portal in the keg room with an inescapable hold on her. As if that's not strange enough, she receives garbled warnings from a bizarre creature and keeps meeting a mysterious woman claiming to be a time agent.

Soon, she is navigating through the city's turbulent past and future – from the wild years after the French Revolution, through the horrors of the Nazi occupation, and to a grim near future of her own making. But with only Leon to guide her in this fractured world, it soon becomes apparent that she is an unwitting pawn in a much bigger plan and the key to humanity's future lies in her hands.

On Thea's Radar:
I received some pretty awesome books in the mail this week–starting with this book that I cannot wait to dive into: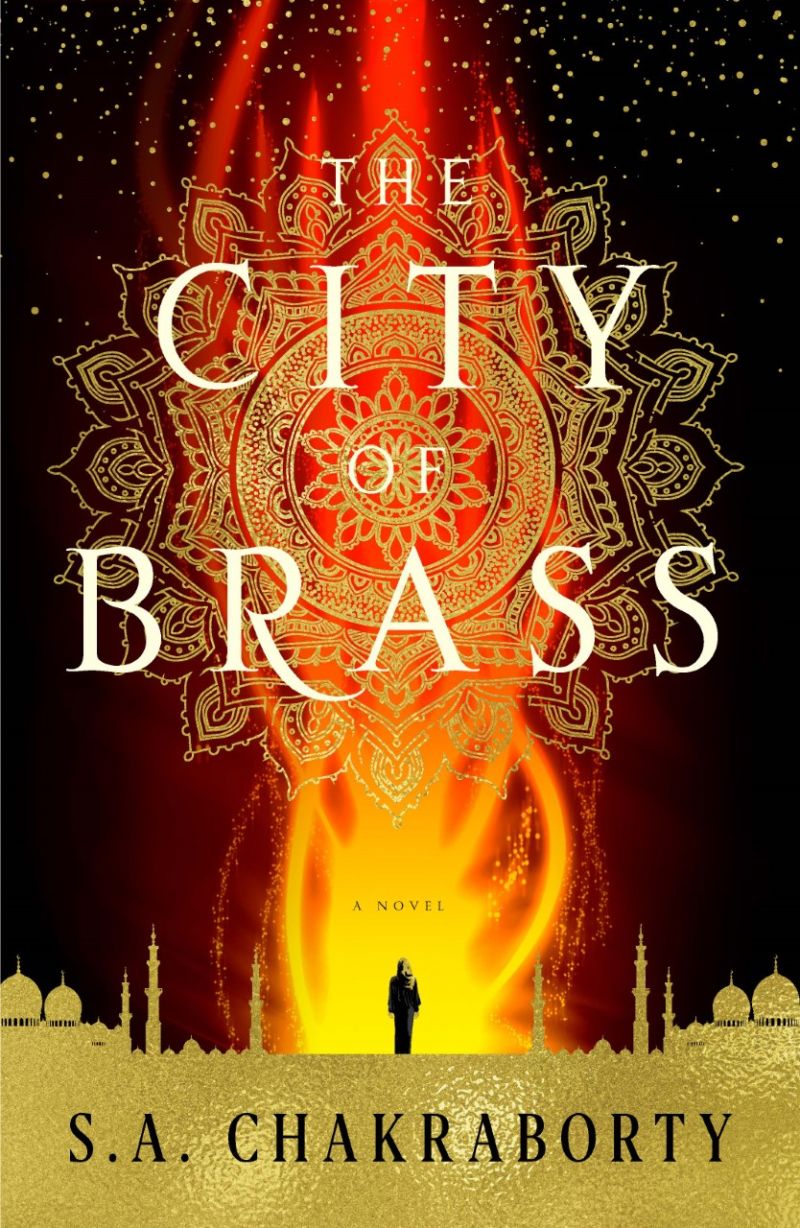 Step into The City of Brass, the spellbinding debut from S. A. Chakraborty—an imaginative alchemy of The Golem and the Jinni, The Grace of Kings, and One Thousand and One Nights, in which the future of a magical Middle Eastern kingdom rests in the hands of a clever and defiant young con artist with miraculous healing gifts

Nahri has never believed in magic. Certainly, she has power; on the streets of 18th century Cairo, she's a con woman of unsurpassed talent. But she knows better than anyone that the trade she uses to get by—palm readings, zars, healings—are all tricks, sleights of hand, learned skills; a means to the delightful end of swindling Ottoman nobles.

But when Nahri accidentally summons an equally sly, darkly mysterious djinn warrior to her side during one of her cons, she's forced to accept that the magical world she thought only existed in childhood stories is real. For the warrior tells her a new tale: across hot, windswept sands teeming with creatures of fire, and rivers where the mythical marid sleep; past ruins of once-magnificent human metropolises, and mountains where the circling hawks are not what they seem, lies Daevabad, the legendary city of brass–a city to which Nahri is irrevocably bound.

In that city, behind gilded brass walls laced with enchantments, behind the six gates of the six djinn tribes, old resentments are simmering. And when Nahri decides to enter this world, she learns that true power is fierce and brutal. That magic cannot shield her from the dangerous web of court politics. That even the cleverest of schemes can have deadly consequences.

After all, there is a reason they say be careful what you wish for . . .

Next up, another book I've received recently and cannot wait to dive into: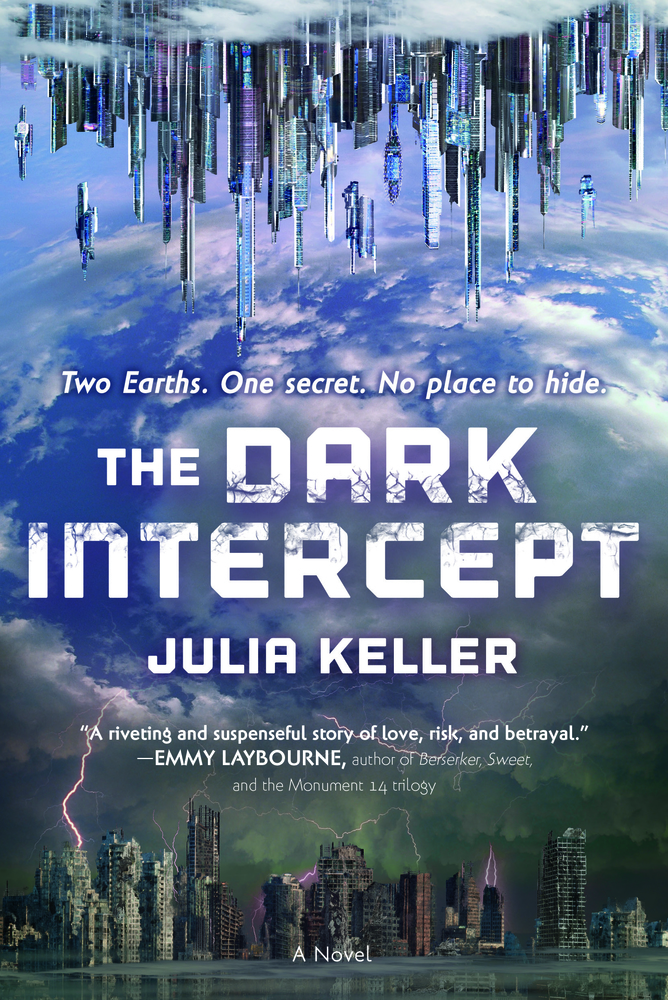 The State controls your emotions. What would you pay to feel free?

In a radiant world of endless summer, the Intercept keeps the peace. Violet Crowley, the sixteen-year-old daughter of New Earth's Founding Father, has spent her life in comfort and safety. Her days are easy thanks to the Intercept, a crime-prevention device that monitors and provokes emotion. But when her long-time crush, Danny Mayhew, gets into a dangerous altercation on Old Earth, Violet launches a secret investigation to find out what he's hiding. An investigation that will lead her to question everything she's ever known about Danny, her father, and the power of the Intercept.

I haven't read the original Eternal Sky series, but I do have a copy of the first book in the new spinoff trilogy from Elizabeth Bear… I think it's time to give it a go, right?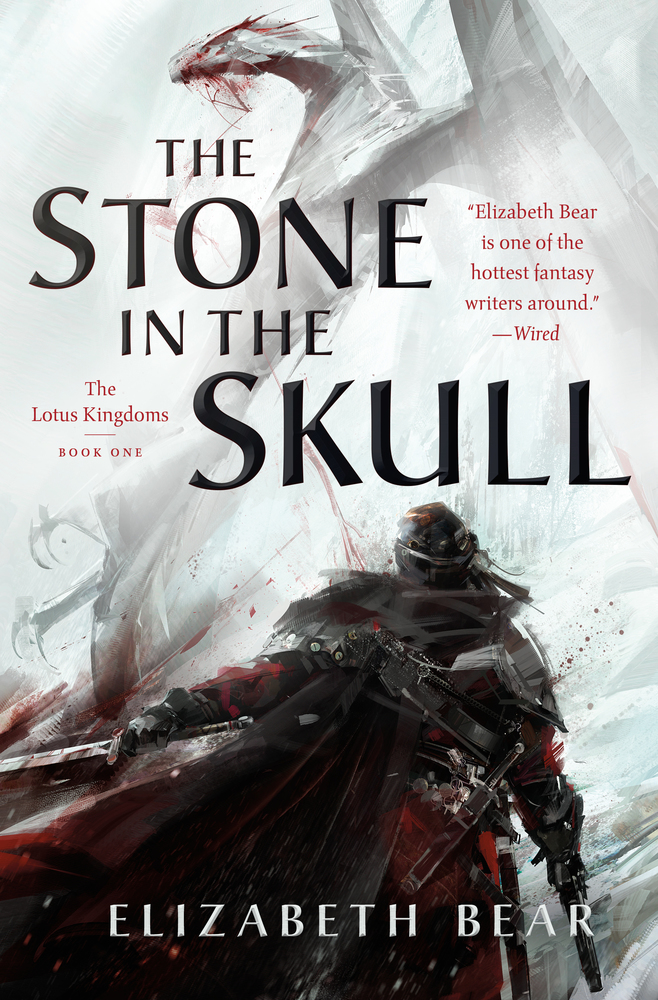 Hugo Award–winning author Elizabeth Bear returns to her critically acclaimed epic fantasy world of the Eternal Sky with a brand new trilogy.

The Stone in the Skull, the first volume in her new trilogy, takes readers over the dangerous mountain passes of the Steles of the Sky and south into the Lotus Kingdoms.

The Gage is a brass automaton created by a wizard of Messaline around the core of a human being. His wizard is long dead, and he works as a mercenary. He is carrying a message from a the most powerful sorcerer of Messaline to the Rajni of the Lotus Kingdom. With him is The Dead Man, a bitter survivor of the body guard of the deposed Uthman Caliphate, protecting the message and the Gage. They are friends, of a peculiar sort.

They are walking into a dynastic war between the rulers of the shattered bits of a once great Empire.

Last but not least, this collection of short stories sounds intriguing, and I hope to scoop up a copy soon:
The Un-Discovered Islands: An Archipelago of Myths and Mysteries, Phantoms and Fakes by Malachy Tallack, Katie Scott
In The Un-Discovered Islands, critically acclaimed author Malachy Tallack takes the reader on fascinating adventures to the mysterious and forgotten corners of the map.

Be prepared to be captivated by the astounding tales of two dozen islands once believed to be real but no longer on the map. These are the products of the imagination, deception, and human error: an archipelago of ex-islands and forgotten lands. From the well-known story of Atlantis and the mysteries of frozen Thule to more obscure tales from around the globe, and from ancient history right up to the present day, this is an atlas of legend and wonder, with glorious illustrations by Katie Scott.

And that's it from us! What books do you have on your radar?