"On The Smugglers' Radar" is a feature for books that have caught our eye: books we have heard of via other bloggers, directly from publishers, and/or from our regular incursions into the Amazon jungle. Thus, the Smugglers' Radar was born. Because we want far more books than we can possibly buy or review (what else is new?), we thought we would make the Smugglers' Radar into a weekly feature – so YOU can tell us which books you have on your radar as well!
On Ana's Radar:
I was recently in NY and in our annual pilgrimage to The Strand, Thea convinced me to give this new GN by Matt Fraction (of Hawkeye fame) – a gender-flipped surreal retelling of the Odyssey – a try.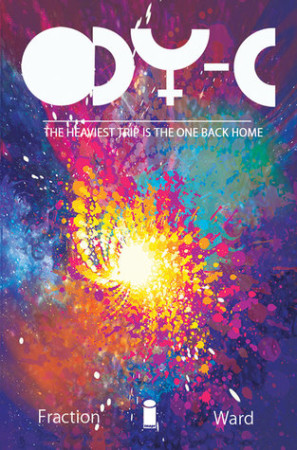 An eye-searing, mind-bending, gender-shattering epic science fiction retelling of Homer's Odyssey starting with the end of a great war in the stars and the beginning of a very long journey home for Odyssia and her crew of warriors. The journey to Ithicaa begins HERE, by Matt Fraction (Sex Criminals) and Christian Ward (Infinite Vacation, Olympus).

Collects ODY-C #1-5

Also from my NY trip, Artemis Awakening, a SciFi novel by Jane Lindskold that sounds super interesting: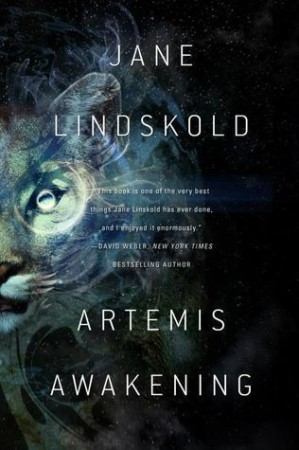 Artemis Awakening is the start of a new series by New York Times bestseller Jane Lindskold. The distant world Artemis is a pleasure planet created out of bare rock by a technologically advanced human empire that provided its richest citizens with a veritable Eden to play in. All tech was concealed and the animals (and the humans brought to live there) were bioengineered to help the guests enjoy their stay…but there was always the possibility of danger so that visitors could brag that they had "bested" the environment.

The Empire was shattered in a horrific war; centuries later humanity has lost much of the advanced technology and Artemis is a fable told to children. Until young archeologist Griffin Dane finds intriguing hints that send him on a quest to find the lost world. Stranded on Artemis after crashing his ship, he encounters the Huntress Adara and her psych-linked companion, the puma Sand Shadow. Their journey with her will lead Dane to discover the planet's secrets…and perhaps provide a key to give unimagined power back to mankind.

I loved Tim Federle's Nate books (they are so cute!) so I am looking forward to his new novel The Great American Whatever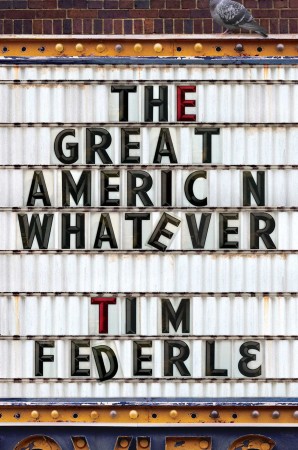 From the award-winning and New York Times bestselling author of Five, Six, Seven, Nate! and Better Nate Than Ever comes a laugh-out-loud sad YA debut that's a wry and winning testament to the power of old movies and new memories—one unscripted moment at a time.
Quinn Roberts is a sixteen-year-old smart aleck and Hollywood hopeful whose only worry used to be writing convincing dialogue for the movies he made with his sister Annabeth. Of course, that was all before—before Quinn stopped going to school, before his mom started sleeping on the sofa…and before Annabeth was killed in a car accident.

Enter Geoff, Quinn's best friend who insists it's time that Quinn came out—at least from hibernation. One haircut later, Geoff drags Quinn to his first college party, where instead of nursing his pain, he meets a guy—a hot one—and falls hard. What follows is an upside-down week in which Quinn begins imagining his future as a screenplay that might actually have a happily-ever-after ending—if, that is, he can finally step back into the starring role of his own life story.

The Thing Itself by Adam Roberts (an author I do really like, sometimes) is a retelling of "The Thing". Really want to read it!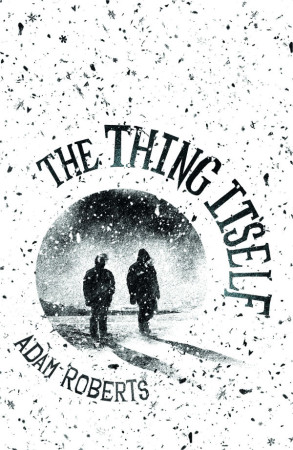 Adam Roberts turns his attention to answering the Fermi Paradox with a taut and claustrophobic tale that echoes John Carpenters' The Thing. Two men while away the days in an Antarctic research station. Tensions between them build as they argue over a love-letter one of them has received. One is practical and open. The other surly, superior and obsessed with reading one book – by the philosopher Kant. As a storm brews and they lose contact with the outside world they debate Kant, reality and the emptiness of the universe. The come to hate each other, and they learn that they are not alone.

A new book – Far From Fair – by Elana K. Arnold: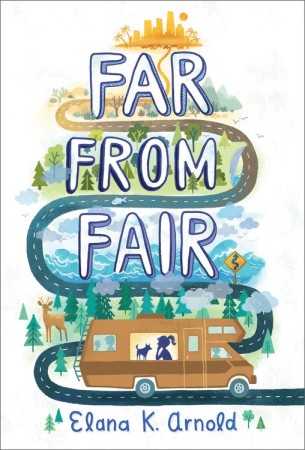 Odette has a list: Things That Aren't Fair. At the top of the list is her parents' decision to take the family on the road in an ugly RV they've nicknamed the Coach. There's nothing fair about leaving California and living in the Coach with her par­ents and exasperating brother. And there's definitely nothing fair about Grandma Sissy's failing health, and the painful realities and difficult decisions that come with it. Most days it seems as if everything in Odette's life is far from fair but does it have to be?

With warmth and sensitivity Elana Arnold makes difficult topics like terminal illness and the right to die accessible to young readers and able to be discussed.

On Thea's Radar:
First up on my radar, a book I received in the mail this week. It sounds a little simplistic (also a federal prescription drug called "concentr8", really?), but I'm curious: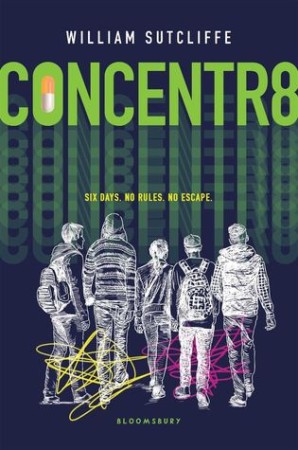 In a future London, Concentr8 is a prescription drug intended to help kids with ADD. Soon every troubled teen is on it. It makes sense, doesn't it? Keep the undesirable elements in line. Keep people like us safe from people like them. What's good for society is good for everyone. Troy, Femi, Lee, Karen and Blaze have been taking Concentr8 as long as they can remember. They're not exactly a gang, but Blaze is their leader, and Troy has always been his quiet, watchful sidekick – the only one Blaze really trusts. They're not looking for trouble, but one hot summer day, when riots break out across the city, they find it. What makes five kids pick a man seemingly at random – a nobody, he works in the housing department, doesn't even have a good phone – hold a knife to his side, take him to a warehouse and chain him to a radiator? They've got a hostage, but don't really know what they want, or why they've done it. And across the course of five tense days, with a journalist, a floppy-haired mayor, a police negotiator, and the sinister face of the pharmaceutical industry, they – and we – begin to understand why …This is a book about what how we label children. It's about how kids get lost and failed by the system. It's about how politicians manipulate them. Gripping and controversial reading for fans of Malorie Blackman and Patrick Ness.

Next up, another title I hadn't heard of until I received it in the mail, but it sounds utterly charming and lovely–an autobiography of an imaginary friend, who doesn't realize he's imaginary.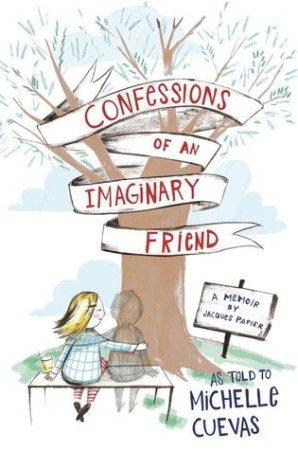 The whimsical "autobiography" of an imaginary friend who doesn't know he's imaginary—perfect for fans of The Miraculous Journey of Edward Tulane and Toy Story

Jacques Papier has the sneaking suspicion that everyone except his sister Fleur hates him. Teachers ignore him when his hand is raised in class, he is never chosen for sports teams, and his parents often need to be reminded to set a place for him at the dinner table. But he is shocked when he finally learns the truth: He is Fleur's imaginary friend! When he convinces Fleur to set him free, he begins a surprising, touching, and always funny quest to find himself—to figure out who Jacques Papier truly is, and where he belongs.

Readers will fall in love with Jacques's sweet, quirky voice as he gives them a look at life from an incredible new perspective.

Next, a novel that Ana brought for me when she came to visit last weekend, which sounds like a great take on superheroes from an outsider perspective: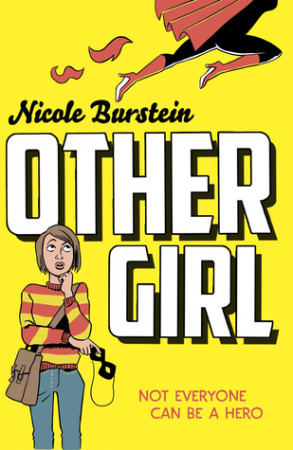 Louise and Erica have been best friends since forever. They're closer than sisters and depend on each other for almost everything. Just one problem: Erica has superpowers.

When Erica isn't doing loop-the-loops in the sky or burning things with her heat pulse powers, she needs Louise to hold her non-super life together. After all, the girls still have homework, parents and boys to figure out. But being a superhero's BFF is not easy, especially as trouble has a way of seeking them out. Soon Louise discovers that Erica might be able to survive explosions and fly faster than a speeding bullet, but she can't win every fight by herself.

Life isn't a comic book – it's even crazier than that.

I've been craving a good middle grade read lately, and I have two titles on my list that I think will do the trick. First, this outerspace saga: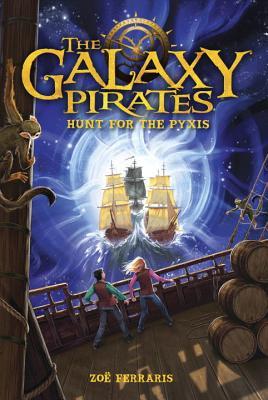 Ordinary kids are introduced to an extraordinary galaxy full of pirates, monkeys, and other colorful creatures—both human and otherwise—in this first book of this "absolutely action-packed" (School Library Journal) fantasy-adventure trilogy.

On the night Emma Garton's supposedly boring parents are kidnapped, she is forced to face the truth that they've been lying to her about many things. The most important of which? They aren't even from planet Earth.

To find her mom and dad, Emma and her best friend, Herbie, must leave Earth and enter the Strands—the waterways of space, where huge galleons ply the intergalactic seas. But a journey through the constellations won't be easy—not with every scoundrel in the galaxy determined to find them.

In this interstellar adventure, YALSA Alex Award–winning author Zoë Ferraris transports readers to a vast magical universe filled with fantastical creatures, merciless villains, and fearless heroes.

Last but not least, a book that is forthcoming from Workman Publishing (where I, full disclosure, work at my day job):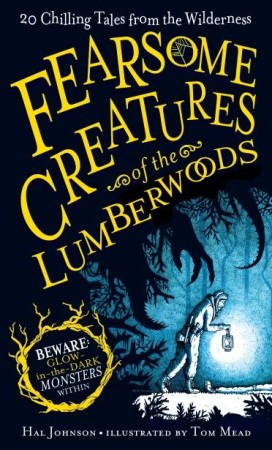 Just for kids, twenty bone-chilling tales about the most dangerous fantastical beasts in American folklore. Meet the Snoligoster, who feeds on the shadows of its victims. The Hodag, like a spiny-backed bull-horned rhinoceros. The Hoop Snake, which can chase prey at speeds of up to 60 miles per hour and then, with one sting of its tail, cause it to turn purple, swell up, and die.

Illustrated throughout, including eight drawings printed with glow-in-the-dark ink, Fearsome Creatures of the Lumberwoods is for every young reader who loves a good scare. The book was originally published in 1910 by William Thomas Cox and is now inspiringly retold by Hal Johnson, author of Immortal Lycanthropes. The creatures are all scales and claws, razor-sharp teeth and stealth, camouflage and single-minded nastiness. Straight out of the era of Paul Bunyan, they speak to an earlier time in American history, when the woods were indeed dark and deep and filled with mystery. The tone is smart and quirky. The illustrations have a sinewy, retro field-guide look. Read them around a campfire, if you dare.

And that's it from us! What books do you have on your radar?
Handy order links (where available)