"On The Smugglers' Radar" is a new feature for books that have caught our eye: books we heard of via other bloggers, directly from publishers, and/or from our regular incursions into the Amazon jungle. This is how the Smugglers' Radar was born, and because there are far too many books that we want than we can possibly buy or review (what else is new?) we thought we could make it into a weekly feature – so YOU can tell us which books you have on your radar as well!
On Ana's Radar
From one of my favorite Romance writers, Julia Quinn, this one comes out in May and has Sebastian, as the hero – The One Who Was Hilarious in What Happens in London (her last year release) . I can't wait: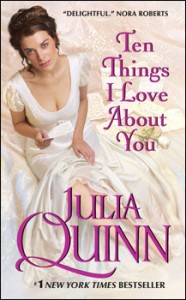 Last year I read The Stepsister Scheme and The Mermaid Madness by Jim C Hines and I LOVED them. I can't wait for the third book in the series. The cover is now unveiled: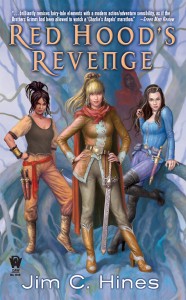 Roudette's story was a simple one. A red cape. A wolf. A hunter.

Her mother told her she would be safe, so long as she kept to the path. But sometimes the path leads to dark places.

Roudette is the hunter now, an assassin known throughout the world as the Lady of the Red Hood. Her mission will take her to Arathea and an ancient fairy threat. At the heart of the conflict between humans and fairies stands the woman Roudette has been hired to kill, the only human ever to have fought the Lady of the Red Hood and survived:

The princess known as Sleeping Beauty.

Coming in November 2010 by Robin McKinley (the one who brought us Sunshine and Beauty this is one of the most beautiful covers ever, I don't what it is about and I don't care, I am reading it. (Thanks to Kati for this one).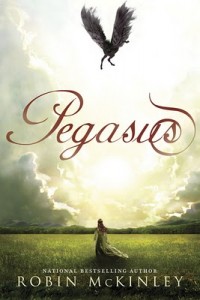 One of my top 10 reads of 2009 was Going Too Far by Jennifer Echols. I knew she was going to publish another Romantic Drama this year and had been waiting to see the cover for aaaaaaaaaaages. And finally, here it is: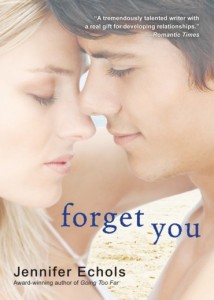 There's a lot Zoey would like to forget. Like how her father has knocked up his twenty-four-year old girlfriend. Like Zoey's fear that the whole town will find out about her mom's nervous breakdown. Like darkly handsome bad boy Doug taunting her at school. With her life about to become a complete mess, Zoey fights back the only way she knows how, using her famous attention to detail to make sure she's the perfect daughter, the perfect student, and the perfect girlfriend to ultra-popular football player Brandon.

But then Zoey is in a car crash, and the next day there's one thing she can't remember at all—the entire night before. Did she go parking with Brandon, like she planned? And if so, why does it seem like Brandon is avoiding her? And why is Doug—of all people—suddenly acting as if something significant happened between the two of them? Zoey dimly remembers Doug pulling her from the wreck, but he keeps referring to what happened that night as if it was more, and it terrifies Zoey to admit how much is a blank to her. Controlled, meticulous Zoey is quickly losing her grip on the all-important details of her life—a life that seems strangely empty of Brandon, and strangely full of Doug.

The next Psy/ Changeling book by Nalini Singh has a cover as well ( yes, cover bonanza week!!!) and….me likey. Even though I am usually not a fan of naked torsos…It's the tatoo and let's leave it at that.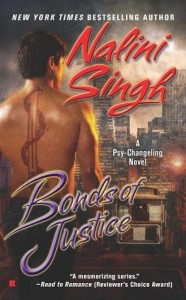 My new found appreciation for Zombies has reached a new high (or low?) because I am really, REALLY looking forward to this Orbit's September release. It looks SO.MUCH.FUN!!!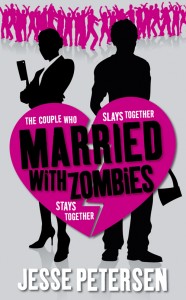 The book is about two unlikely heroes — a couple on the verge of divorce. On their way to marriage counseling, they notice a few odd things: a missing guard, a lack of cars on the freeway, and their counselor ripping out the throat of her previous client.

Now it's up to David and Sarah to work together, save their marriage — and survive in the middle of a zombie apocalypse.

The book is chock-full of valuable post-apocalyptic marriage advice, including:

* Balance the workload in your relationship. No one person should be responsible for killing all the zombies.
* Put the small stuff into perspective. It's better to be wrong and alive than right but eating brains.
* Talk out your big decisions. Hear both opinions before you decide if you're going to flee the city or hole up with Campbell's Soup and CNN.
* Share in your activities and interests. If you're going to kill zombies anyway, why not do it together?
* Plan romantic getaways. Or just getaways.
* Show physical affection. Nothing says 'I love you' like bearing the entirety of your spouse's body weight.

On Thea's Radar
Ana has converted to zombies. I cannot freaking believe I did it *rubs hands together evilly*
Ana clued me in to this cover, and I think it looks fabulous.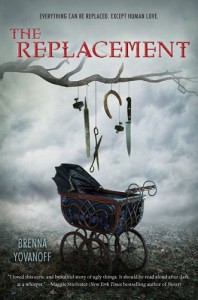 Mackie Doyle seems like everyone else in the perfect little town of Gentry, but he is living with a fatal secret – he is a Replacement, left in the crib of a human baby sixteen years ago. Now the creatures under the hill want him back, and Mackie must decide where he really belongs and what he really wants.

A month ago, Mackie might have told them to buzz off. But now, with a budding relationship with tough, wounded, beautiful Tate, Mackie has too much to lose. Will love finally make him worthy of the human world?

I can't remember where I saw this title, but it has been bookmarked on my Amazon for a while now. Sounds like some kind of made-for-Thea-dystopian wonderful.
One day in early spring, Dorrit Weger is checked into the Second Reserve Bank Unit for biological material. She is promised a nicely furnished apartment inside the Unit, where she will make new friends, enjoy the state of the art recreation facilities, and live the few remaining days of her life in comfort with people who are just like her. Here, women over the age of fifty and men over sixty–single, childless, and without jobs in progressive industries–are sequestered for their final few years; they are considered outsiders. In the Unit they are expected to contribute themselves for drug and psychological testing, and ultimately donate their organs, little by little, until the final donation. Despite the ruthless nature of this practice, the ethos of this near-future society and the Unit is to take care of others, and Dorrit finds herself living under very pleasant conditions: well-housed, well-fed, and well-attended. She is resigned to her fate and discovers her days there to be rather consoling and peaceful. But when she meets a man inside the Unit and falls in love, the extraordinary becomes a reality and life suddenly turns unbearable. Dorrit is faced with compliance or escape, and…well, then what?

The Unit is a gripping exploration of a society in the throes of an experiment, in which the "dispensable" ones are convinced under gentle coercion of the importance of sacrificing for the "necessary" ones. Ninni Holmqvist has created a debut novel of humor, sorrow, and rage about love, the close bonds of friendship, and about a cynical, utilitarian way of thinking disguised as care.

I'm actually cheating because I'm reading this now, but it's so damn awesome I have to post about it here too: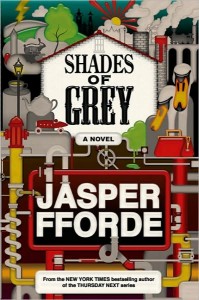 An astonishing, hotly anticipated new novel from the great literary fantasist and creator of Thursday Next, Jasper Fforde. As long as anyone can remember, society has been ruled by a Colortocracy. From the underground feedpipes that keep the municipal park green to the healing hues viewed to cure illness to a social hierarchy based upon one's limited color perception, society is dominated by color. In this world, you are what you can see. Young Eddie Russett has no ambition to be anything other than a loyal drone of the Collective. With his better-than-average red perception, he could well marry Constance Oxblood and inherit the string works; he may even have enough red perception to make prefect. For Eddie, life looks colorful. Life looks good. But everything changes when he moves with his father, a respected swatchman, to East Carmine. There, he falls in love with a Grey named Jane who opens his eyes to the painful truth behind his seemingly perfect, rigidly controlled…

Another dystopian title I have and cannot wait to get started on reading soon: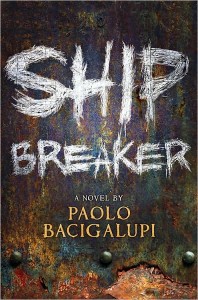 Set initially in a future shanty town in America's Gulf Coast region, where grounded oil tankers are being dissembled for parts by a rag tag group of workers, we meet Nailer, a teenage boy working the light crew, searching for copper wiring to make quota and live another day. The harsh realities of this life, from his abusive father, to his hand to mouth existence, echo the worst poverty in the present day third world. When an accident leads Nailer to discover an exquisite clipper ship beached during a recent hurricane, and the lone survivor, a beautiful and wealthy girl, Nailer finds himself at a crossroads. Should he strip the ship and live a life of relative wealth, or rescue the girl, Nita, at great risk to himself and hope she'll lead him to a better life. This is a novel that illuminates a world where oil has been replaced by necessity, and where the gap between the haves and have-nots is now an abyss. Yet amidst the shadows of degradation, hope lies ahead.

And ANOTHER dystopian title (do you sense a pattern here?)…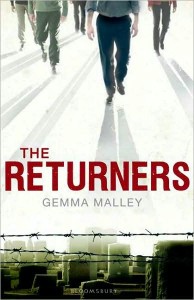 London teenager Will Hodge is miserable. His mother is dead, his father's political leanings have grown radical, and his friends barely talk to him. To top it off, he's having nightmares about things like concentration camps. Then Will notices he's being followed by a group of people who claim to know him from another time in history. It turns out they are Returners, reincarnated people who carry with them the memory of atrocities they have witnessed in the past. Will realizes that he, too, is a Returner. But something about his memories is different, and with dawning horror, Will suspects that he wasn't just a witness to the events, he was instrumental in making them happen. Set in the near future, with the world on the verge of a new wave of ethnic cleansing, Will must choose to confront the cruelty he's known in his past lives, or be doomed to repeat it . . . again.

Ok, this is the last dystopian one I swear!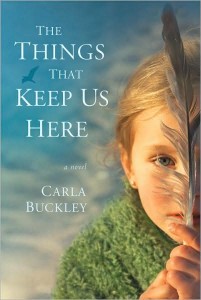 How far would you go to protect your family?

Ann Brooks never thought she'd have to answer that question. Then she found her limits tested by a crisis no one could prevent. Now, as her neighborhood descends into panic, she must make tough choices to protect everyone she loves from a threat she cannot even see. In this chillingly urgent novel, Carla Buckley confronts us with the terrifying decisions we are forced to make when ordinary life changes overnight.

A year ago, Ann and Peter Brooks were just another unhappily married couple trying–and failing–to keep their relationship together while they raised two young daughters. Now the world around them is about to be shaken as Peter, a university researcher, comes to a startling realization: A virulent pandemic has made the terrible leap across the ocean to America's heartland.

And it is killing fifty out of every hundred people it touches.

As their town goes into lockdown, Peter is forced to return home–with his beautiful graduate assistant. But the Brookses' safe suburban world is no longer the refuge it once was. Food grows scarce, and neighbor turns against neighbor in grocery stores and at gas pumps. And then a winter storm strikes, and the community is left huddling in the dark.

Trapped inside the house she once called home, Ann Brooks must make life-or-death decisions in an environment where opening a door to a neighbor could threaten all the things she holds dear.

Carla Buckley's poignant debut raises important questions to which there are no easy answers, in an emotionally riveting tale of one family facing unimaginable stress.

I am ashamed to admit that I haven't read any Scalzi yet, though I did finally buy Old Man's War this weekend. Nonetheless, I am intrigued by this new title from him and cannot wait to (finally) get started on his work.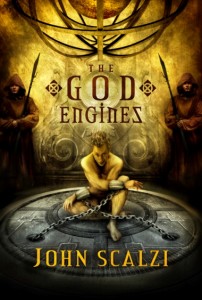 Captain Ean Tephe is a man of faith, whose allegiance to his lord and to his ship is uncontested. The Bishopry Militant knows this — and so, when it needs a ship and crew to undertake a secret, sacred mission to a hidden land, Tephe is the captain to whom the task is given.

Tephe knows from that the start that his mission will be a test of his skill as a leader of men and as a devout follower of his god. It's what he doesn't know that matters: to what ends his faith and his ship will ultimately be put — and that the tests he will face will come not only from his god and the Bishopry Militant, but from another, more malevolent source entirely…

Author John Scalzi has ascended to the top ranks of modern science fiction with the best-selling, Hugo-nominated novels Old Man's War and Zoe's Tale. Now he tries his hand at fantasy, with a dark and different novella that takes your expectations of what fantasy is and does, and sends them tumbling.
Say your prayers… and behold The God Engines.

Saw this Korean version of the Vampire Academy cover over at Richelle Mead's blog, and fell in love with it instantly: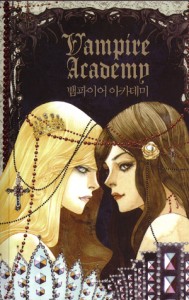 And, finally, Ana and I were contacted recently by author Justin Allen about his critically acclaimed and yet mysteriously obscure young adult novel, Year of the Horse. We both immediately fell in love with the cover and synopsis and cannot wait to start reading it!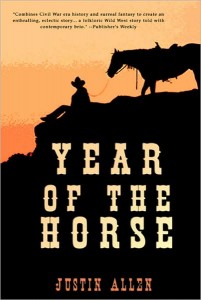 A thrill-ride adventure novel capturing the adventure, mystery, legend, and lore of America

Year of the Horse is literary fantasy at its very best—a novel that delves into our myths, legends, hopes, and fears; a coming-of-age fable set in our fondly remembered (if often fictional) past—an adventure more than capable of setting your hair on end.

Year of the Horse tells the story of Yen Tzu-lu, a child of Chinese immigrants unwillingly pressed into service by a gang of roughnecks bent on stealing a gold mine from a shadowy villain deep in the western wilderness. With Tzu-lu as our guide, we experience a landscape of legend, stand toe-to-toe with those larger-than- life heroes and villains of our shared American mythos, and learn the inescapable facts that have both enriched and plagued our nation from its inception.

Resonating with echoes of Mark Twain, Larry McMurtry, and J. K. Rowling, this is a book of fabulous adventure and deep resonance. Allen gives readers a picture of how America sees itself, and in so doing he offers up both a heroic vision of the past and hope for the future.

And that's it from us! What books are on your radar?