"On The Smugglers' Radar" is a feature for books that have caught our eye: books we have heard of via other bloggers, directly from publishers, and/or from our regular incursions into the Amazon jungle. Thus, the Smugglers' Radar was born. Because we want far more books than we can possibly buy or review (what else is new?), we thought we would make the Smugglers' Radar into a weekly feature – so YOU can tell us which books you have on your radar as well!
On Ana's Radar:
I am not sure if this is the final cover but it looks like it could be. I loved The City's Son and can't wait for the sequel (with Pen!)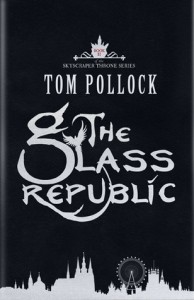 Pen's life is all about secrets: the secret of the city's spirits, deities and monsters her best friend Beth discovered, living just beyond the notice of modern Londoners; the secret of how she got the intricate scars that disfigure her so cruelly – and the most closely guarded secret of all: Parva, her mirror-sister, forged from her reflections in a school bathroom mirror. Pen's reflected twin is the only girl who really understands her.

Then Parva is abducted and Pen makes a terrible bargain for the means to track her down. In London-Under-Glass looks are currency, and Pen's scars make her a rare and valuable commodity. But some in the reflected city will do anything to keep Pen from the secret of what happened to the sister who shared her face.

Another sequel I am really looking forward to CODEX BORN, sequel to Jim Hines' Libriomancer. I love that the cover features my girl Lena – although I did do a double take as Lena is supposed to be fat. I am glad to hear that the author felt the same – please have a look at this post where he talks about how difficult it was to find a fat model for the cover.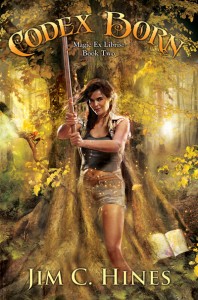 I was minding my own business on Goodreads and then stumbled on this upcoming Holly Black novel with the most AWESOME cover and blurb. I had not heard of this before at all.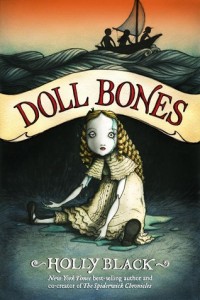 Zach, Poppy and Alice have been friends for ever. They love playing with their action figure toys, imagining a magical world of adventure and heroism. But disaster strikes when, without warning, Zach's father throws out all his toys, declaring he's too old for them. Zach is furious, confused and embarrassed, deciding that the only way to cope is to stop playing . . . and stop being friends with Poppy and Alice. But one night the girls pay Zach a visit, and tell him about a series of mysterious occurrences. Poppy swears that she is now being haunted by a china doll – who claims that it is made from the ground-up bones of a murdered girl. They must return the doll to where the girl lived, and bury it. Otherwise the three children will be cursed for eternity . . .

I also came across this interesting-sounding historical novel: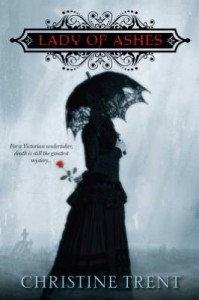 In 1861 London, Violet Morgan is struggling to establish a good reputation for the undertaking business that her husband has largely abandoned. She provides comfort for the grieving, advises them on funeral fashion and etiquette, and arranges funerals.

Unbeknownst to his wife, Graham, who has nursed a hatred of America since his grandfather soldiered for Great Britain in the War of 1812, becomes involved in a scheme to sell arms to the South. Meanwhile, Violet receives the commission of a lifetime: undertaking the funeral for a friend of Queen Victoria and Prince Albert. But her position remains precarious, especially when Graham disappears and she begins investigating a series of deaths among the poor. And the closer she gets to the truth, the greater the danger for them both…
Halloween is coming! Here, a creepy Horror cover: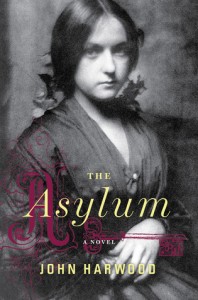 On Thea's Radar:
As Ana says, it is Halloween season, so first up a re-release of a very hard to find book by Mark Danielewski of House of Leaves fame (which I loved and remains to this day one of the most disturbing books I've ever read).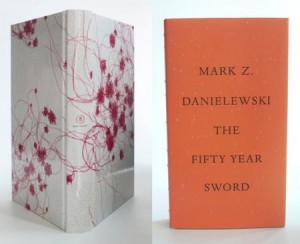 In this story set in East Texas, a local seamstress named Chintana finds herself responsible for five orphans who are not only captivated by a storyteller's tale of vengeance but by the long black box he sets before them. As midnight approaches, the box is opened, a fateful dare is made, and the children as well as Chintana come face to face with the consequences of a malice retold and now foretold.

Last week, I had the pleasure of reading and reviewing A Beautiful Friendship by David Weber, the first in a new prequel series to the Honor Harrington books – and I *loved* it. The second book in the series is available for ebook download from Baen now (can I reiterate how much I freaking love Baen's ebook distribution model?), and I cannot wait to dive in.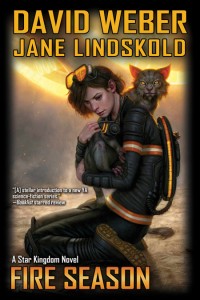 Second entry in a new young adult series by New York Times best seller David Weber, and the prequel to the hugely popular Honor Harrington adult science fiction saga.

Fire in the forest–and a cry for help from a trapped and desperate alien mother! Unfortunately, this is one cry no human can hear. Stephanie Harrington, precocious fourteen-year-old Provisional Forest Ranger on the planet Sphinx, knows something is wrong from the uneasy emotion that is flooding into her from her treecat friend, Climbs Quickly. But though Stephanie's alien comrade shares a tight bond with his two-legs, whom he knows as Death Fang's Bane, he cannot communicate directly to her the anguished call from one of his people.

Still, their strong and direct bond of feeling may be enough. Stephanie and fellow ranger Karl Zivonik respond to Climbs Quickly's rising waves of distress. Fire season on the pioneer world of Sphinx has begun. But there are those who want to use the natural cycle of the planet for personal gain –and to get rid of the one obstacle that stands in the way of acquiring even greater land and power on Spinx: the native treecats.

Now it's up to Stephanie, Climbs Quickly along with their friends, family, and allies to prevent disaster and injustice from befalling a treecat clan. But in the process Stephanie must be certain to preserve the greatest secret all. It is the knowledge that the treecats of Sphinx are not merely pets or servants, but are highly intelligent in their own right–that they are a species fully deserving of rights, respect, and freedom. And keeping the secret that will allow the treecats time to develop a mutually beneficial relationship with humankind.

It all begins with the friendship of a girl and her treecat.

Halloween is my absolute favorite time of the year – horror movies start to roll out in theaters, horror movie marathons start to air, and best of all, deliciously scary books start rolling out. Next on my list, a debut collection of haunted house stories: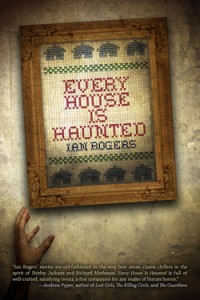 "There are haunted places in the world, all existing in reality and every bit as tangible and accessible as the house next door. Sometimes it is the house next door." In this brilliant debut collection, Ian Rogers explores the border-places between our world and the dark reaches of the supernatural. The landscape of death becomes the new frontier for scientific exploration. A honeymoon cabin with an unspeakable appetite finally meets its match. A suburban home is transformed into the hunting ground for a new breed of spider. A nightmarish jazz club at the crossroads of reality plays host to those who can break a deal with the devil…for a price. With remarkable deftness, Rogers draws together the disturbing and the diverting in twenty-two showcase stories that will guide you through terrain at once familiar and startlingly fresh.

I've been interested in this author's work since I first saw the blurb for Diamond Eyes, but have yet to read one of the Mira books. Here's the second in the series (with a third already released, too).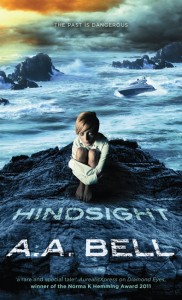 Mira Chambers has an infallible gift for solving mysteries … but using it comes with a price.Determined to regain her independence after ten years in orphanages and asylums, Mira leaps at the chance to help her friend, Bennet Chiron, an enigmatic ex-con who risked his life to save hers. Mira plans to investigate the murder-robbery that put him behind bars for six years in the hope of clearing his name. But people are turning up dead under bizarre circumstances, and Mira discovers that she?s being hunted by two old adversaries.

Layers of secrets are about to be ripped apart … is Mira the only one with a steep price to pay?

Even though I had mixed feelings about the later books in the Newsflesh trilogy, I love Mira Grant's Feed and had the pleasure of listening to some of her short fiction at a reading a couple of years back. I'm excited for the new short story collection in her zombie-apocalypse future: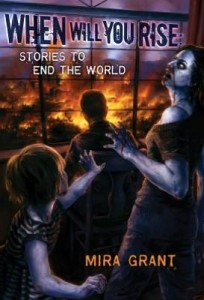 The end of the world has to start somewhere. In the summer of 2014, two scientific breakthroughs–one, a cure for cancer, the other, a cure for the common cold–seemed certain to change the future of mankind forever. What no one could have guessed was that these miraculous advancements would change humanity's future by nearly bringing it to an end.

'Countdown' is the first novella set in the world of Feed, and tracks the early days of the Rising, from well-meaning medical research to the dead beginning to walk. Meet the accidental creators of the zombie apocalypse, and ask yourself for the first time: When will you Rise?

A Mira Grant short story, 'Apocalypse Scenario #683: The Box,' is also included. It's the chronicle of a high school game turned deadly, the things we do for friendship, and the true cost of learning things man wasn't meant to know.

This next title is older, but I just stumbled across it on Goodreads the other day – apparently it is a science fiction book? The cover suggests…historical YA romance with a tinge of paranormal? I bought the book and am eager to see for myself.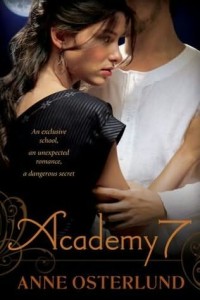 With a past too terrible to speak of, and a bleak, lonely future ahead of her, Aerin Renning is shocked to find she has earned a place at the most exclusive school in the universe. Aerin excels at Academy 7 in all but debate, where Dane Madousin—son of one of the most powerful men in the Alliance— consistently outtalks her. Fortunately Aerin consistently outwits him at sparring. They are at the top of their class until Dane jeopardizes everything and Aerin is unintentionally dragged down with him. When the pair is given a joint punishment, an unexpected friendship—and romance—begins to form. But Dane and Aerin both harbor dangerous secrets, and the two are linked in ways neither of them could ever have imagined. . . .

I friggin' LOVE Patricia McKillip. And I got this book in the mail, completely unaware that she even had a new book this year. Thea = Happy.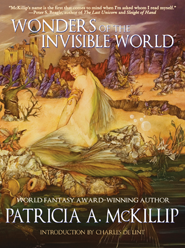 Stylistically rooted in fairy tale and mythology, imperceptible landscapes are explored in these opulent stories from a beloved fantasy icon. There are princesses dancing with dead suitors, a knight in love with an official of exotic lineage, and fortune's fool stealing into the present instead of the future. In one mesmerizing tale, a time-traveling angel is forbidden to intervene in Cotton Mather's religious ravings, while another narrative finds a wizard seduced in his youth by the Faerie Queen and returning the treasure that is rightfully hers. Bewitching, bittersweet, and deeply intoxicating, this collection draws elements from the fables of history and re-creates them in startlingly magical ways.

And that's it from us! What books are on YOUR radar?