"On The Smugglers' Radar" is a feature for books that have caught our eye: books we have heard of via other bloggers, directly from publishers, and/or from our regular incursions into the Amazon jungle. Thus, the Smugglers' Radar was born. Because we want far more books than we can possibly buy or review (what else is new?), we thought we would make the Smugglers' Radar into a weekly feature – so YOU can tell us which books you have on your radar as well!
On Ana's Radar:
In the past few days I've heard good buzz about this book from different corners of the blogsphere. Now it is definitely on my radar: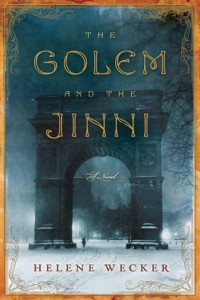 Chava is a golem, a creature made of clay, brought to life by a disgraced rabbi who dabbles in dark Kabbalistic magic. When her master, the husband who commissioned her, dies at sea on the voyage from Poland, she is unmoored and adrift as the ship arrives in New York in 1899.

Ahmad is a djinni, a being of fire, born in the ancient Syrian desert. Trapped in an old copper flask by a Bedouin wizard centuries ago, he is released accidentally by a tinsmith in a Lower Manhattan shop. Though he is no longer imprisoned, Ahmad is not entirely free – an unbreakable band of iron binds him to the physical world.
The Golem & The Djinni is their magical, unforgettable story; unlikely friends whose tenuous attachment challenges their opposing natures – until the night a terrifying incident drives them back into their separate worlds. But a powerful threat will soon bring Chava and Ahmad together again, challenging their existence and forcing them to make a fateful choice.

A new UF from Tor about a secret society of near-immortal people whose mission is to make the world better….SOUNDS GREAT, sign me up: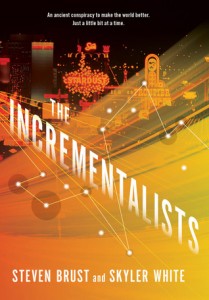 A sharp, original urban fantasy about a near-immortal secret society's battle to save itself—on the streets of Las Vegas

The Incrementalists—a secret society of two hundred people; an unbroken lineage reaching back forty thousand years. They cheat death, share lives and memories, and communicate with one another across nations and time. They have an epic history, an almost magical memory, and a very modest mission: to make the world better, a little bit at a time. Their ongoing argument about just how to accomplish this is older than most of their individual memories.

Phil, whose personality has stayed stable through more incarnations than anyone else's, has loved Celeste—and argued with her—for most of the last four hundred years. Celeste, recently dead, embittered, and very unstable, has changed the rules—not incrementally, and not for the better.

Now the heart of the group must gather in Las Vegas to save the Incrementalists, and maybe the world.

I received a surprise book in the post this week from the UK publisher: a new Graham Joyce?! SQUEE.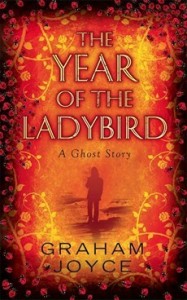 A ghost story with a difference from the WORLD FANTASY and multiple BRITISH FANTASY AWARD-winning author of SOME KIND OF FAIRY TALE.

It is the summer of 1976, the hottest since records began and a young man leaves behind his student days and learns how to grow up. A first job in a holiday camp beckons. But with political and racial tensions simmering under the cloudless summer skies there is not much fun to be had.

And soon there is a terrible price to be paid for his new-found freedom and independence. A price that will come back to haunt him, even in the bright sunlight of summer.

As with SOME KIND OF FAIRY TALE, Graham Joyce has crafted a deceptively simple tale of great power. With beautiful prose, wonderful characters and a perfect evocation of time and place, this is a novel that transcends the boundaries between the everyday and the supernatural while celebrating the power of both.

I was browsing Edelweiss the other day when I came across this Viking Juvenile titles that looks and sounds amazing! I love the cover too.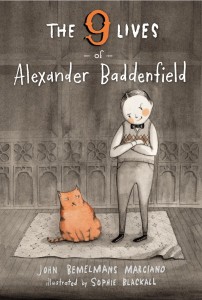 Most people die only once—but not Alexander!

Alexander Baddenfield is a truly horrible boy, descended from a long line of cheating, lying scoundrels. But he doesn't lack curiosity or courage. And so, one day Alexander decides on an experiment. He'll have eight lives transplanted from his cat, which will allow him to try various ways of dying: he'll fly like Icarus, test the third rail to see if it really electrocutes you, join in a bullfight with a particularly angry bull. Alexander dies over and over, until suddenly he has only one life left—just like everyone else.

Sophie Blackall's deliciously macabre drawings have a Goreyesque feeling that is a perfect complement to John Marciano's witty text.

Book set during WWI and compared to The Song of Achilles? I am pretty sure this will probably BREAK MY HEART A THOUSAND TIMES but I want it: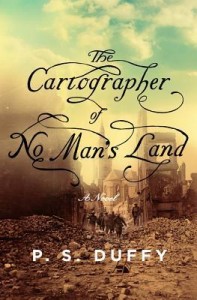 From a hardscrabble fishing village in Nova Scotia to the collapsing trenches of France, a richly atmospheric debut novel about a family divided by World War I.

When adventurous Ebbin goes missing at the front in 1916, Angus defies his pacifist upbringing to join the war and search for his beloved brother-in-law. With his navigation experience, Angus is assured a position as a cartographer in London. But upon arriving overseas he is instead sent directly into the trenches, where he experiences the visceral shock of battle. Meanwhile, at home, his perceptive son Simon Peter must navigate escalating hostility in a fishing village torn by grief and a rising suspicion of anyone expressing less than patriotic enthusiasm for the war.

With the intimacy of The Song of Achilles and the epic scope of The Invisible Bridge, The Cartographer of No Man's Land offers a lyrical and lasting portrayal of World War I and the lives that were forever changed by it, both on the battlefield and at home.

On Thea's Radar:
First up, there's the third book in Dan Wells' Partials series! (I know, I know, I need to catch up with book 2 first.) No synopsis yet, but pretty cover…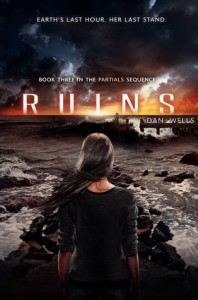 Look – a new Leah Cypess book! I loved Mistwood and Nightspell, so I cannot wait for this new title.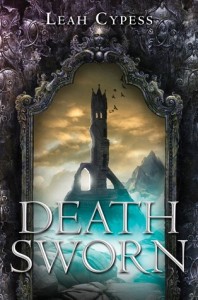 When Ileni lost her magic, she lost everything: her place in society, her purpose in life, and the man she had expected to spend her life with. So when the Elders sent her to be magic tutor to a secret sect of assassins, she went willingly, even though the last two tutors had died under mysterious circumstances.

But beneath the assassins' caves, Ileni will discover a new place and a new purpose… and a new and dangerous love. She will struggle to keep her lost magic a secret while teaching it to her deadly students, and to find out what happened to the two tutors who preceded her. But what she discovers will change not only her future, but the future of her people, the assassins… and possibly the entire world.

Another sequel: this time, for Jane Edwards' solid science fiction novel Earth Girl.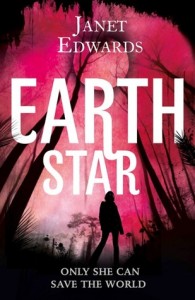 Sequel to Earth Girl.

18-year-old Jarra has a lot to prove. After being awarded one of the military's highest honours for her role in a daring rescue attempt, Jarra finds herself – and her Ape status – in the spotlight. Jarra is one of the unlucky few born with an immune system that cannot survive on other planets. Derided as an 'ape' – a 'throwback' – by the rest of the universe, Jarra is on a mission to prove that Earth Girls are just as good as anyone else.

Except now the planet she loves is under threat by what could be humanity's first ever alien contact. Jarra's bravery – and specialist knowledge – will once again be at the centre of the maelstrom, but will the rest of the universe consider Earth worth fighting for?

Speaking of a dying Earth, there's this forthcoming YA sci fi novel that sounds pretty good: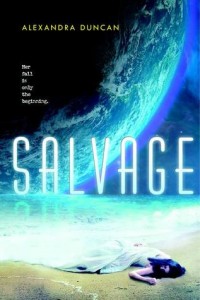 With one life-altering decision, a sixteen-year-old girl from an isolated community in space is exiled to the over-populated and crumbling Earth.

I just got this book in the mail and cannot wait to read it – fairy tales with a dark edge? I'm in.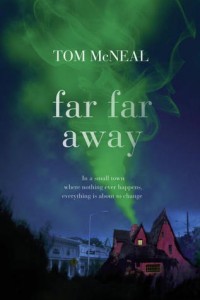 It says quite a lot about Jeremy Johnson Johnson that the strangest thing about him isn't even the fact his mother and father both had the same last name. Jeremy once admitted he's able to hear voices, and the townspeople of Never Better have treated him like an outsider since. After his mother left, his father became a recluse, and it's been up to Jeremy to support the family. But it hasn't been up to Jeremy alone. The truth is, Jeremy can hear voices. Or, specificially, one voice: the voice of the ghost of Jacob Grimm, one half of the infamous writing duo, The Brothers Grimm. Jacob watches over Jeremy, protecting him from an unknown dark evil whispered about in the space between this world and the next. But when the provocative local girl Ginger Boultinghouse takes an interest in Jeremy (and his unique abilities), a grim chain of events is put into motion. And as anyone familiar with the Grimm Brothers know, not all fairy tales have happy endings. . .

Young adult veteran Tom McNeal (one half of the writing duo known as Laura & Tom McNeal) has crafted a novel at once warmhearted, compulsively readable, and altogether thrilling–and McNeal fans of their tautly told stories will not be disappointed.

And that's it from us! What books do you have on YOUR radar?