"On The Smugglers' Radar" is a feature for books that have caught our eye: books we have heard of via other bloggers, directly from publishers, and/or from our regular incursions into the Amazon jungle. Thus, the Smugglers' Radar was born. Because we want far more books than we can possibly buy or review (what else is new?), we thought we would make the Smugglers' Radar into a weekly feature – so YOU can tell us which books you have on your radar as well!
On Ana's Radar:
I saw this cover online and immediately fell in love with it. I can't wait to read this book, actually: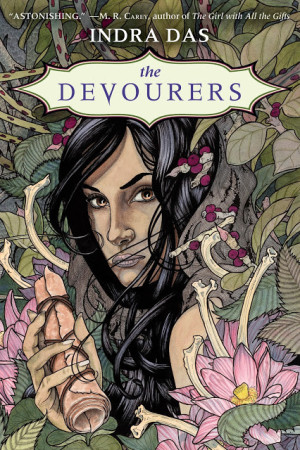 For readers of Neil Gaiman, Margaret Atwood, China Mieville, and David Mitchell comes a striking debut novel by a storyteller of keen insight and captivating imagination.

On a cool evening in Kolkata, India, beneath a full moon, as the whirling rhythms of traveling musicians fill the night, college professor Alok encounters a mysterious stranger with a bizarre confession and an extraordinary story. Tantalized by the man's unfinished tale, Alok will do anything to hear its completion. So Alok agrees, at the stranger's behest, to transcribe a collection of battered notebooks, weathered parchments, and once-living skins.

From these documents spills the chronicle of a race of people at once more than human yet kin to beasts, ruled by instincts and desires blood-deep and ages-old. The tale features a rough wanderer in seventeenth-century Mughal India who finds himself irrevocably drawn to a defiant woman—and destined to be torn asunder by two clashing worlds. With every passing chapter of beauty and brutality, Alok's interest in the stranger grows and evolves into something darker and more urgent.

Shifting dreamlike between present and past with intoxicating language, visceral action, compelling characters, and stark emotion, The Devourers offers a reading experience quite unlike any other novel.

Speaking of gorgeous covers and books I can not wait to read, the same can be said about Labyrinth Lost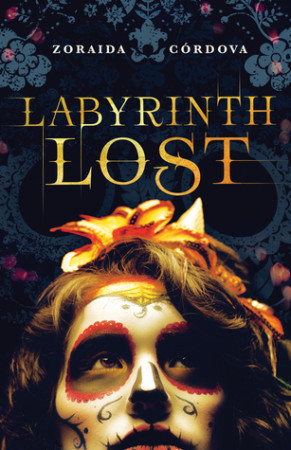 Nothing says Happy Birthday like summoning the spirits of your dead relatives.

I fall to my knees. Shattered glass, melted candles and the outline of scorched feathers are all that surround me. Every single person who was in my house – my entire family — is gone.

Alex is a bruja, the most powerful witch in a generation…and she hates magic. At her Deathday celebration, Alex performs a spell to rid herself of her power. But it backfires. Her whole family vanishes into thin air, leaving her alone with Nova, a brujo boy she can't trust. A boy whose intentions are as dark as the strange markings on his skin.

The only way to get her family back is to travel with Nova to Los Lagos, a land in-between, as dark as Limbo and as strange as Wonderland…

Beautiful Creatures meets Daughter of Smoke and Bone with an infusion of Latin American tradition in this highly original fantasy adventure.

A new Alliete de Bodard novella from Tor.com? GIMME GIMME GIMME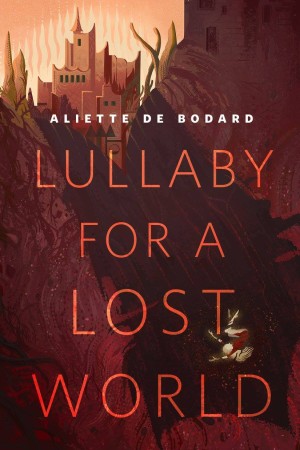 And how about this one? Two female descendants of Watson and Holmes solve crime together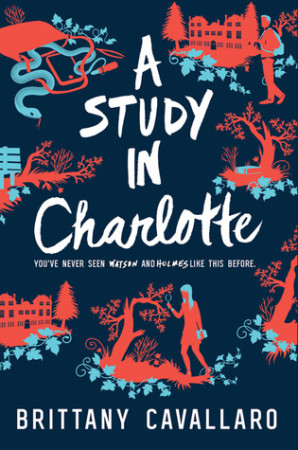 The last thing Jamie Watson wants is a rugby scholarship to Sherringford, a Connecticut prep school just an hour away from his estranged father. But that's not the only complication: Sherringford is also home to Charlotte Holmes, the famous detective's great-great-great-granddaughter, who has inherited not only Sherlock's genius but also his volatile temperament. From everything Jamie has heard about Charlotte, it seems safer to admire her from afar.

From the moment they meet, there's a tense energy between them, and they seem more destined to be rivals than anything else. But when a Sherringford student dies under suspicious circumstances, ripped straight from the most terrifying of the Sherlock Holmes stories, Jamie can no longer afford to keep his distance. Jamie and Charlotte are being framed for murder, and only Charlotte can clear their names. But danger is mounting and nowhere is safe—and the only people they can trust are each other.

I really like the premise of Seven Ways We Lie by Riley Redgate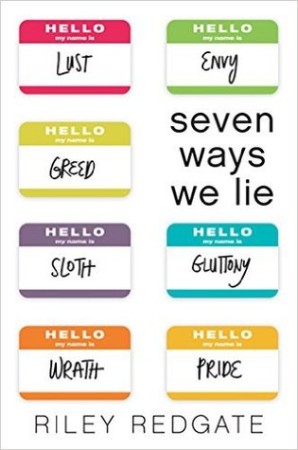 Paloma High School is ordinary by anyone's standards. It's got the same cliques, the same prejudices, the same suspect cafeteria food. And like every high school, every student has something to hide—whether it's Kat, the thespian who conceals her trust issues onstage; or Valentine, the neurotic genius who's planted the seed of a school scandal.

When that scandal bubbles over, and rumors of a teacher-student affair surface, everyone starts hunting for someone to blame. For the unlikely allies at the heart of it all, the collision of their seven ordinary-seeming lives results in extraordinary change.

On Thea's Radar:
First up on my radar, a book that surfaced on my goodreads feed after I had finished and loved Where Futures End: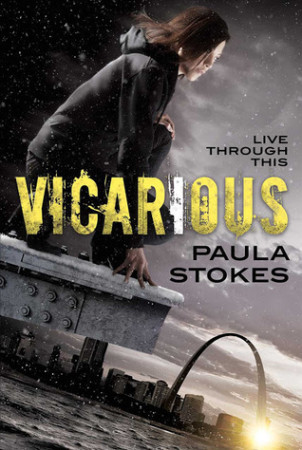 Winter Kim and her sister, Rose, have always been inseparable. Together, the two of them survived growing up in a Korean orphanage and being trafficked into the United States.

Now they work as digital stunt girls for Rose's ex-boyfriend, Gideon, engaging in dangerous and enticing activities while recording their neural impulses for his Vicarious Sensory Experiences, or ViSEs. Whether it's bungee jumping, shark diving, or grinding up against celebrities at the city's hottest dance clubs, Gideon can make it happen for you, for a price.

When Rose disappears and a ViSE recording of her murder is delivered to Gideon, Winter won't rest until she finds her sister's killer. But when the clues she uncovers conflict with the neural recordings her sister made, Winter isn't sure what to believe. To find out what happened to Rose, she'll have to untangle what's real from what only seems real, risking her life in the process.

This next book looks so amazingly cheesy and reminiscent of the horror novels of my youth that I CANNOT RESIST. I mean, the story takes place in a candle-making town called paraffin. The main character's name is Poppy Palladino, and her sidekick is a boy made of wax named DUD. The cover sports the proud bad pun "Evil has met its match"! HOW CAN I RESIST?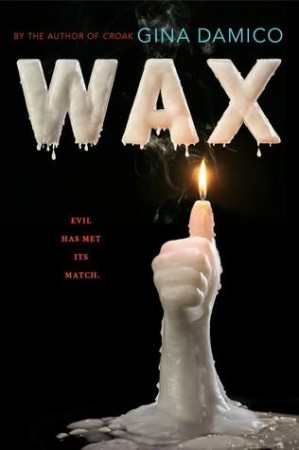 Paraffin, Vermont, is known the world over as home to the Grosholtz Candle Factory. But behind the sunny retail space bursting with overwhelming scents and homemade fudge, seventeen-year-old Poppy Palladino discovers something dark and unsettling: a back room filled with dozens of startlingly life-like wax sculptures, crafted by one very strange old lady. Poppy hightails it home, only to be shocked when one of the figures—a teenage boy who doesn't seem to know what he is—jumps naked and screaming out of the trunk of her car. She tries to return him to the candle factory, but before she can, a fire destroys the mysterious workshop—and the old woman is nowhere to be seen.

With the help of the wax boy, who answers to the name Dud, Poppy resolves to find out who was behind the fire. But in the course of her investigation, she discovers that things in Paraffin aren't always as they seem, that the Grosholtz Candle Factory isn't as pure as its reputation—and that some of the townspeople she's known her entire life may not be as human as they once were. In fact, they're starting to look a little . . . waxy. Can Poppy and Dud extinguish the evil that's taking hold of their town before it's too late?

Will McIntosh has a new YA novel that just came out, and I want it very badly: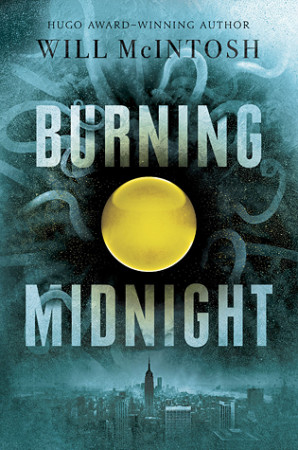 Seventeen-year-old David Sullivan's life is about to change—all because of one tiny, priceless item found in the murky bottom of a Brooklyn water tower.

Sully is a sphere dealer at a flea market. It doesn't pay much—Alex Holliday's stores have muscled out most of the independent sellers—but it helps him and his mom make rent.

No one knows where the brilliant-colored spheres came from. One day they were just there, hidden all over the earth like huge gemstones. Burn a pair and they make you a little better: an inch taller, skilled at math, better-looking. The rarer the sphere, the more expensive—and the greater the improvement.

When Sully meets Hunter, a girl with a natural talent for finding spheres, the two start searching together. One day they find a Gold—a color no one has ever seen. And when Alex Holliday learns what they have, he will go to any lengths, will use all of his wealth and power, to take it from them.

There's no question the Gold is worth millions, but what does it actually do? None of them is aware of it yet, but the fate of the world rests on this little golden orb. Because all the world fights over the spheres, but no one knows where they come from, what their powers are, or why they're here.

This next YA victorian SFF novel sounds pretty intriguing, lackluster cover aside. (And it gives whole new meaning for some "Save the clock tower!" BTTF jokes, right?)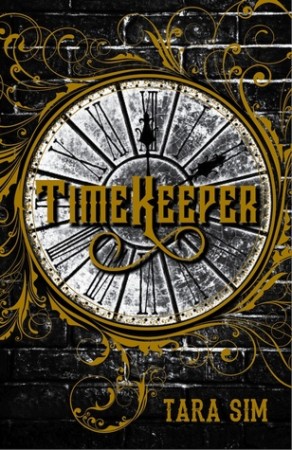 Two o'clock was missing.

In an alternate Victorian world controlled by clock towers, a damaged clock can fracture time—and a destroyed one can stop it completely.

It's a truth that seventeen-year-old clock mechanic Danny Hart knows all too well; his father has been trapped in a Stopped town east of London for three years. Though Danny is a prodigy who can repair not only clockwork, but the very fabric of time, his fixation with staging a rescue is quickly becoming a concern to his superiors.

And so they assign him to Enfield, a town where the tower seems to be forever plagued with problems. Danny's new apprentice both annoys and intrigues him, and though the boy is eager to work, he maintains a secretive distance. Danny soon discovers why: he is the tower's clock spirit, a mythical being that oversees Enfield's time. Though the boys are drawn together by their loneliness, Danny knows falling in love with a clock spirit is forbidden, and means risking everything he's fought to achieve.

But when a series of bombings at nearby towers threaten to Stop more cities, Danny must race to prevent Enfield from becoming the next target or he'll not only lose his father, but the boy he loves, forever.

The stunning first novel in a new trilogy by debut author Tara Sim, Timekeeper is perfect for fans of Cassandra Clare and Victoria Schwab.

Another book recommended to me following Where Futures End–a future apocalyptic dystopia that sounds suitably bleak and promising: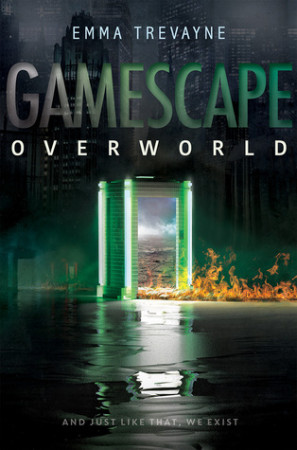 The planet is dying. Centuries of abuse have damaged the earth beyond repair, and now all the authorities can do is polish the surface, make the landscape look pretty to hide the disease within. Two prominent yet mysterious businessmen couldn't fix it, either, but they did something even better. Together, they invented Chimera, the most complex and immersive virtual reality video game the world has ever known. The Cubes in which Chimera is played quickly became a fixture of this landscape: part distraction, part hospital, and almost wholly responsible for holding up the failing world economy.

Miguel Anderson is also dying. He isn't the only one who plays the game–everybody does–but Miguel has more reason than most: When players leave their Cubes for the day, the upgrades and enhancements they've earned for their virtual characters leave with them. New lungs to breathe poisoned air, skin that won't burn under the sun are great and everything… but Miguel, born as broken as the earth, needs a new heart–and soon–if he wants any hope of surviving just a little longer.

Then the two Gamerunners announce a competition, with greater rewards and faster progression than ever before, and Miguel thinks his prayers have been answered. All he needs to do is get picked to lead a team, play the game he's spent years getting good at, and ask for his prize when he wins. Simple, really.

At first, things seem to go according to plan. Mostly, anyway. Inside his Cube, with his new team–including his best friend–at his back, Miguel begins his quest. He plays recklessly, even dangerously, for someone whose most vital organ could give up at any moment, but his desperation makes him play better than ever. The eyes of the world are on him, watching through status updates and live feeds, betting on his chances. With greater rewards, though, come greater risks, and the Gamerunners seem to delight at surprising the competitors at every turn. As he ventures deeper into a world that blends the virtual and the real to an unsettling degree, Miguel begins to wonder just why the game was invented at all, and whether its stakes could be even higher than life and death.

Last but not least, an LGBT sff YA romance? Yes.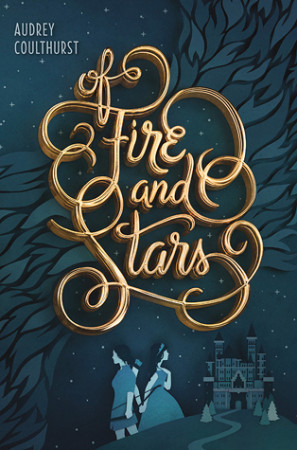 Betrothed since childhood to the prince of Mynaria, Princess Dennaleia has always known what her future holds. Her marriage will seal the alliance between Mynaria and her homeland, protecting her people from other hostile lands. But Denna has a secret. She possesses an Affinity for fire—a dangerous gift for the future queen of a kingdom where magic is forbidden.

Now, Denna must learn the ways of her new home while trying to hide her growing magic. To make matters worse, she must learn to ride Mynaria's formidable warhorses before her coronation—and her teacher is the person who intimidates her most, the prickly and unconventional Princess Amaranthine (called Mare), sister of her betrothed.

When a shocking assassination leaves the kingdom reeling, Mare and Denna reluctantly join forces to search for the culprit. As the two work together, each discovers there's more to the other than she thought. Mare is surprised by Denna's intelligence and bravery, while Denna is drawn to Mare's independent streak. Soon their friendship is threatening to blossom into something more.

But with dangerous conflict brewing that makes the alliance more important than ever, acting on their feelings could be deadly. Forced to choose between their duty and their hearts, Mare and Denna must find a way to save their kingdoms—and each other.

And that's it from us! What books do you have on YOUR radar?