"On The Smugglers' Radar" is a feature for books that have caught our eye: books we have heard of via other bloggers, directly from publishers, and/or from our regular incursions into the Amazon jungle. Thus, the Smugglers' Radar was born. Because we want far more books than we can possibly buy or review (what else is new?), we thought we would make the Smugglers' Radar into a weekly feature – so YOU can tell us which books you have on your radar as well!
On Ana's Radar:
I've come across this MG book on Edelweiss and it looks sooooooo good. I love the the cover and the blurb: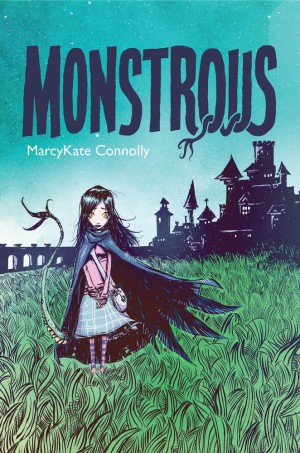 Reminiscent of Frankenstein and tales by the Brothers Grimm, this debut novel stands out as a compelling, original story that has the feel of a classic.

The city of Bryre suffers under the magic of an evil wizard. Because of his curse, girls sicken and disappear without a trace and all live in fear. No one is allowed outside after dark.

Night is when Kymera comes to the city, with a cloak disguising her wings, the bolts in her neck, and her spiky tail. Her mission is to rescue the girls of Bryre.

Despite Kym's caution to go secretively, a boy named Ren sees and befriends her…but what he knows will change her world forever.

Another one from Edelweiss – sounds like a Fantasy/Thriller and comp titles include September Girls and Chime, two of my favourite books. Needless to say, I am in!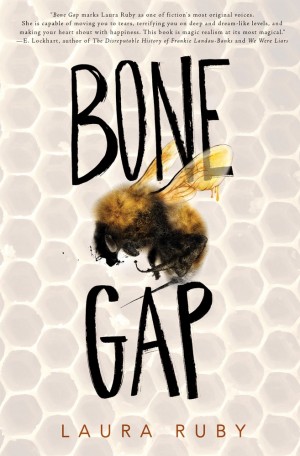 From acclaimed author Laura Ruby comes a fascinating, powerful, and wholly original novel about a beautiful young woman, a haunted young man, and a secretive Midwestern town.

Everyone knows Bone Gap is full of gaps—gaps to trip you up, gaps to slide through so you can disappear forever. So when young, beautiful Roza went missing, the people of Bone Gap weren't surprised. After all, it wasn't the first time that someone had slipped away and left Finn and Sean O'Sullivan on their own. Just a few years ago, their mother hightailed it to Oregon for a brand-new guy, a brand-new life. That's just how things go, the people said. Who are you going to blame?

Finn knows that's not what happened with Roza. He knows she was kidnapped, ripped from the cornfields by a dangerous man whose face he cannot remember. But the searches turn up nothing, and no one believes him anymore. Not even Sean, who has more reason to find Roza than anyone and every reason to blame Finn for letting her go.

As we follow the stories of Finn, Roza, and the people of Bone Gap—their melancholy pasts, their terrifying presents, their uncertain futures—Laura Ruby weaves a heartbreaking tale of love and loss, magic and mystery, regret and forgiveness—a story about how the face the world sees is never the sum of who we are.

A new book from Thanhha Lai, author of (the National Book Award–winning and Newbery Honor Book) Inside Out & Back Again!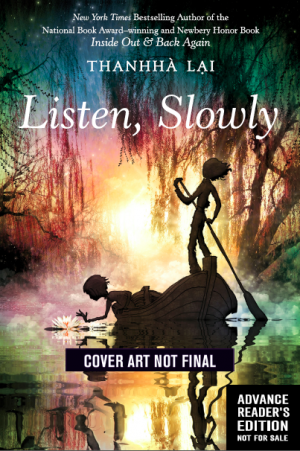 Mia has been shipped off to Vietnam with her grandmother, who is traveling there to find out what really happened to her husband during the Vietnam War. Mia's parents think this trip is a great opportunity for her to learn more about her roots. But Vietnam is hot, smelly, and the last place Mia wants to be during vacation. Besides barely speaking the language, she doesn't know the geography, the local customs, or even her distant relatives. To survive this trip, Mia will be forced to find the balance between her two completely different worlds.

Listen, Slowly is an irresistibly charming and emotionally poignant tale of a girl who discovers that home is not found on a map but is instead made up of the people she surrounds herself with and who she calls family.

Check out this upcoming Kickstarted anthology. It has an amazing table of contents and a super fun prompt: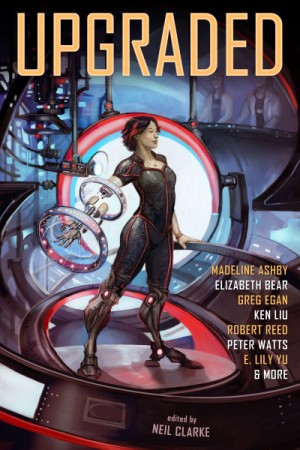 An anthology of original cyborg stories edited by a cyborg. Stronger. Better. Faster. We will rebuild you.

CONTENTS

Introduction by Neil Clarke
Come From Away by Madeline Ashby
No Place to Dream, but a Place to Die by Elizabeth Bear
Married by Helena Bell
A Cold Heart by Tobias S. Buckell
Honeycomb Girls by Erin Cashier
What I've Seen With Your Eyes by Jason K. Chapman
Wizard, Cabalist, Ascendant by Seth Dickinson
Seventh Sight by Greg Egan
Negative Space by Amanda Forrest
Mercury in Retrograde by Erin Hoffman
Tongtong's Summer by Xia Jia
God Decay by Rich Larson
Always the Harvest by Yoon Ha Lee
The Regular by Ken Liu
Coastlines of the Stars by Alex Dally MacFarlane
Fusion by Greg Mellor
Memories and Wire by Mari Ness
Oil of Angles by Chen Qiufan
The Sarcophagus by Robert Reed
Synecdoche Oracles by Benjanun Sriduangkaew
Tender by Rachel Swirsky
The Cumulative Effects of Light Over Time by E. Catherine Tobler
Small Medicine by Genevieve Valentine
Collateral by Peter Watts
Taking the Ghost by A.C. Wise
Musée de l'Âme Seule by E. Lily Yu

Kirkus gave an excellent review to this MG ghost story. It sounds SO good: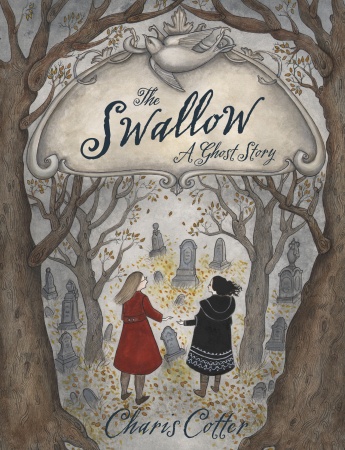 In 1960s Toronto, two girls retreat to their attics to escape the loneliness and isolation of their lives. Polly lives in a house bursting at the seams with people, while Rose is often left alone by her busy parents. Polly is a down-to-earth dreamer with a wild imagination and an obsession with ghosts; Rose is a quiet, ethereal waif with a sharp tongue. Despite their differences, both girls spend their days feeling invisible and seek solace in books and the cozy confines of their respective attics. But soon they discover they aren't alone–they're actually neighbors, sharing a wall.

They develop an unlikely friendship, and Polly is ecstatic to learn that Rose can actually see and talk to ghosts. Maybe she will finally see one too! But is there more to Rose than it seems? Why does no one ever talk to her? And why does she look so… ghostly? When the girls find a tombstone with Rose's name on it in the cemetery and encounter an angry spirit in her house who seems intent on hurting Polly, they have to unravel the mystery of Rose and her strange family… before it's too late.

On Thea's Radar:
First up, a book I received in the mail this week: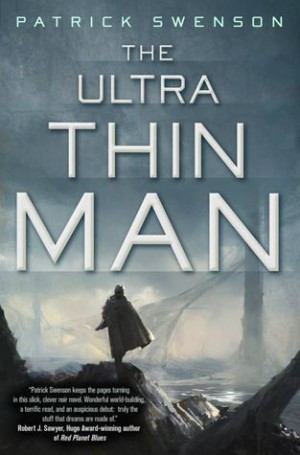 In the twenty-second century, a future in which mortaline wire controls the weather on the settled planets and entire refugee camps drowse in drug-induced slumber, no one—alive or dead, human or alien—is quite what they seem. When terrorists manage to crash Coral, the moon, into its home planet of Ribon, forcing evacuation, it's up to Dave Crowell and Alan Brindos, contract detectives for the Network Intelligence Organization, to solve a case of interplanetary consequences. Crowell's and Brindos's investigation plunges them neck-deep into a conspiracy much more dangerous than anything they could have imagined.

The two detectives soon find themselves separated, chasing opposite leads: Brindos has to hunt down the massive Helk alien Terl Plenko, shadow leader of the terrorist Movement of Worlds. Crowell, meanwhile, runs into something far more sinister—an elaborate frame job that puts our heroes on the hook for treason.

Crowell and Brindos are forced to fight through the intrigue to discover the depths of an interstellar conspiracy. And to answer the all-important question: Who, and what, is the Ultra Thin Man?

Next up, this great looking book from Chicken House…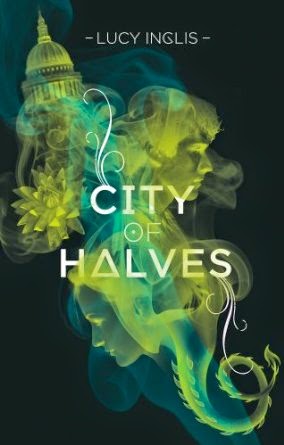 London. Girls are disappearing. They've all got one thing in common; they just don't know it yet…

Sixteen-year-old Lily was meant to be next, but she's saved by a stranger: a half-human boy with gold-flecked eyes. Regan is from an unseen world hidden within our own, where legendary creatures hide in plain sight. But now both worlds are under threat, and Lily and Regan must race to find the girls, and save their divided city.

I'm a sucker for a good alien invasion novel, and this next book sounds right up my alley: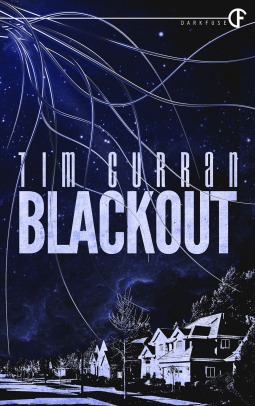 In the midst of a beautiful summer, in a perfectly American suburban middle-class neighborhood, a faraway evil is lurking, waiting to strike the unsuspecting residents.

First come the flashing lights, then the heavy rains, high winds, and finally a total blackout. But that's only the beginning…

When the whipping black tentacles fall from the sky and begin snatching people at random, the denizens of Piccamore Way must discover the terrifying truth of what these beings have planned for the human race.

I love this cover, and am in the mood for another epistolary style horror novel (especially when it's compared to Gaiman):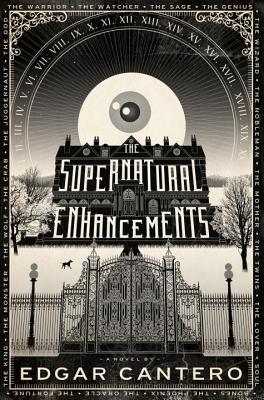 What begins as a clever, gothic ghost story soon evolves into a wickedly twisted treasure hunt in The Supernatural Enhancements, Edgar Cantero's wholly original, modern-day adventure.

When twentysomething A., the unexpected European relative of the Wells family, and his companion, Niamh, a mute teenage girl with shockingly dyed hair, inherit the beautiful but eerie estate of Axton House, deep in the woods of Point Bless, Virginia, it comes as a surprise to everyone—including A. himself. After all, he never even knew he had a "second cousin, twice removed" in America, much less that the eccentric gentleman had recently committed suicide by jumping out of the third floor bedroom window—at the same age and in the same way as his father had before him . . .

Together, A. and Niamh quickly come to feel as if they have inherited much more than just a rambling home and a cushy lifestyle. Axton House is haunted, they know it, but that's just the tip of the iceberg when it comes to the secrets they slowly but surely uncover. Why all the suicides? What became of the Axton House butler who fled shortly after his master died? What lurks in the garden maze and what does the basement vault keep? And what of the rumors in town about a mysterious gathering at Axton House on the night of the winter solstice?

Told vividly through a series of journal entries, scrawled notes, recovered security footage, letters to Aunt Liza, audio recordings, complicated ciphers, and even advertisements, Edgar Cantero has written a dazzling and original supernatural adventure featuring classic horror elements with a Neil Gaiman-ish twist.

And last but CERTAINLY not least, I got a copy of this ARC in the mail yesterday. WHEEEEE!!!!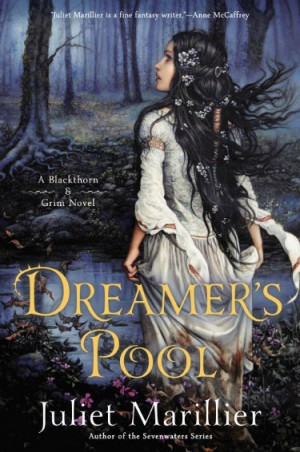 Award-winning author Juliet Marillier "weaves magic, mythology, and folklore into every sentence on the page" (The Book Smugglers). Now she begins an all-new and enchanting series that will transport readers to a magical vision of ancient Ireland…

In exchange for help escaping her long and wrongful imprisonment, embittered magical healer Blackthorn has vowed to set aside her bid for vengeance against the man who destroyed all that she once held dear. Followed by a former prison mate, a silent hulk of a man named Grim, she travels north to Dalriada. There she'll live on the fringe of a mysterious forest, duty bound for seven years to assist anyone who asks for her help.

Oran, crown prince of Dalriada, has waited anxiously for the arrival of his future bride, Lady Flidais. He knows her only from a portrait and sweetly poetic correspondence that have convinced him Flidais is his destined true love. But Oran discovers letters can lie. For although his intended exactly resembles her portrait, her brutality upon arrival proves she is nothing like the sensitive woman of the letters.

With the strategic marriage imminent, Oran sees no way out of his dilemma. Word has spread that Blackthorn possesses a remarkable gift for solving knotty problems, so the prince asks her for help. To save Oran from his treacherous nuptials, Blackthorn and Grim will need all their resources: courage, ingenuity, leaps of deduction, and more than a little magic.

And that's it from us! What's on your radar?