"On The Smugglers' Radar" is a new feature for books that have caught our eye: books we heard of via other bloggers, directly from publishers, and/or from our regular incursions into the Amazon jungle. Thus, the Smugglers' Radar was born. Because we want far more books than we can possibly buy or review (what else is new?), we thought we would make the Smugglers' Radar into a weekly feature – so YOU can tell us which books you have on your radar as well!
On Ana's Radar
I saw this somewhere online last week and was struck by the beautiful cover.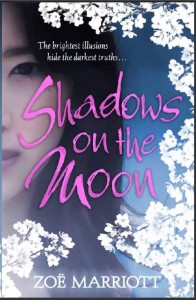 "On my fourteenth birthday when the sakura was in full bloom, the men came to kill us. We saw them come, Aimi and me. We were excited, because we did not know how to be frightened. We had never seen soldiers before."

Suzume is a shadow-weaver. She can create mantles of darkness and light, walk unseen in the middle of the day, change her face. She can be anyone she wants to be. Except herself.

Suzume died officially the day the Prince's men accused her father of treason. Now even she is no longer sure of her true identity.

Is she the girl of noble birth living under the tyranny of her mother's new husband, Lord Terayama? A lowly drudge scraping a living in the ashes of Terayama's kitchens? Or Yue, the most beautiful courtesan in the Moonlit Lands?

Everyone knows Yue is destined to capture the heart of a prince. Only she knows that she is determined to use his power to destroy Terayama.

And nothing will stop her. Not even love.

When Thea and I saw this one this week we both went into overdrive: it is a novelization of the comic Girl Genius!! Woohoo!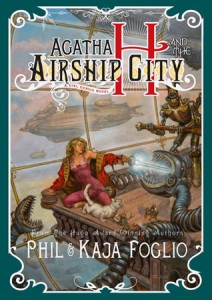 Adventure! Romance! Mad Science!

The Industrial Revolution has escalated into all-out warfare. It has been eighteen years since the Heterodyne Boys, benevolent adventurers and inventors, disappeared under mysterious circumstances. Today, Europe is ruled by the Sparks, dynasties of mad scientists ruling over—and terrorizing—the hapless population with their bizarre inventions and unchecked power, while the downtrodden dream of the Hetrodynes' return.

At Transylvania Polygnostic University, a pretty, young student named Agatha Clay seems to have nothing but bad luck. Incapable of building anything that actually works, but dedicated to her studies, Agatha seems destined for a lackluster career as a minor lab assistant. But when the University is overthrown by the ruthless tyrant Baron Klaus Wulfenbach, Agatha finds herself a prisoner aboard his massive airship Castle Wulfenbach—and it begins to look like she might carry a spark of Mad Science after all.

From Phil and Kaja Foglio, creators of the Hugo, Eagle, and Eisner Award-nominated webcomic Girl Genius, comes Agatha H and the Airship City, a gaslamp fantasy filled to bursting with Adventure! Romance! and Mad Science!

Speaking of awesome covers: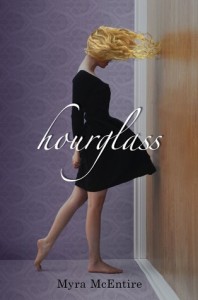 "Since the age of fourteen, Emerson Cole has seen strange things – dead things – swooning Southern Belles, soldiers, and other eerie apparitions of the past. She's tried everything to get rid of the visions: medication, counseling, asylums. Nothing's worked.

So when Emerson's well-meaning brother calls in yet another consultant from a mysterious organization called the Hourglass, Emerson's willing to give it one last try.

Michael Weaver is no ordinary consultant. He's barely older than she is; he listens like no one she's ever met before; and he doesn't make her feel the least bit crazy. As Emerson ventures deeper into the world of the Hourglass, she begins to learn the truth about her past, her future–and her very life.

A seductive time-slip novel that merges the very best of the paranormal and science fiction genres, Myra McEntire's Hourglass is a stunning debut from an author to watch.

I recently read and loved Rivers of London and am waiting anxiously for book 2 in this new UF series. The UK cover of the second book has just been unveiled at The Speculative Scotsman blog. I really like this.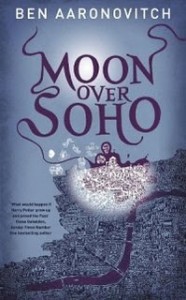 I was my dad's vinyl-wallah: I changed his records while he lounged around drinking tea, and that's how I know my Argo from my Tempo. And it's why, when Dr Walid called me to the morgue to listen to a corpse, I recognised the tune it was playing. Something violently supernatural had happened to the victim, strong enough to leave its imprint like a wax cylinder recording. Cyrus Wilkinson, part-time jazz saxophonist and full-time accountant, had apparently dropped dead of a heart attack just after finishing a gig in a Soho jazz club. He wasn't the first. No one was going to let me exhume corpses to see if they were playing my tune, so it was back to old-fashioned legwork, starting in Soho, the heart of the scene. I didn't trust the lovely Simone, Cyrus' ex-lover, professional jazz kitten and as inviting as a Rubens' portrait, but I needed her help: there were monsters stalking Soho, creatures feeding off that special gift that separates the great musician from someone who can raise a decent tune. What they take is beauty. What they leave behind is sickness, failure and broken lives. And as I hunted them, my investigation got tangled up in another story: a brilliant trumpet player, Richard 'Lord' Grant – my father – who managed to destroy his own career, twice. That's the thing about policing: most of the time you're doing it to maintain public order. Occasionally you're doing it for justice. And maybe once in a career, you're doing it for revenge.

And finally, Karen Healey's next book The Shattering is coming out later this year. I can not wait for it seeing as how her first book, Guardian of the Dead was one of my top 10 reads of 2010. This is the Aussie cover: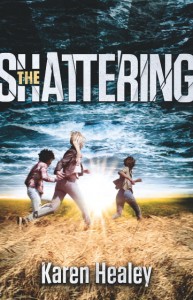 Summerton is perfect. A town in the isolated and stunning West Coast region of New Zealand, it is blessed with gorgeous weather and hordes of tourists.

But Keri is immune to her hometown's charms. Her older brother has just killed himself, without warning or explanation, and left Keri shattered with grief and too many unanswered questions. So when her childhood friend Janna and tourist Sione offer answers, Keri is keen to listen.

Janna and Sione's own older brothers died in suspicious circumstances. Sunny Summerton has dark secrets. And as they investigate, the answers to their questions become more bizarre. Shattering the secrecy of Summerton may open the trio to dangers they never knew were possible.

Can they save Summerton's next victim? Or will they become victims themselves?

A young adult supernatural adventure, THE SHATTERING will be available in July 2011 from Allen and Unwin (Australia/New Zealand) and September 2011 from Little, Brown (USA).

On Thea's Radar:
I just want the record to show that Ana is a BOOK THIEF – Agatha H was supposed to be MY radar book. Grumble.
We recently got a review query for this book, and even though I am wary of the romance potential, I think it sounds pretty good: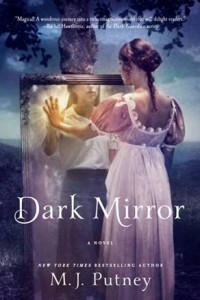 Lady Victoria Mansfield, youngest daughter of the earl and countess of Fairmount, is destined for a charmed life. Soon she will be presented during the London season, where she can choose a mate worthy of her status.

Yet Tory has a shameful secret—a secret so powerful that, if exposed, it could strip her of her position and disgrace her family forever. Tory's blood is tainted . . . by magic.

When a shocking accident forces Tory to demonstrate her despised skill, the secret she's fought so hard to hide is revealed for all to see. She is immediately exiled to Lackland Abbey, a reform school for young men and women in her position. There she will learn to suppress her deplorable talents and maybe, if she's one of the lucky ones, be able to return to society.

But Tory's life is about to change forever. All that she's ever known or considered important will be challenged. What lies ahead is only the beginning of a strange and wonderful journey into a world where destiny and magic come together, where true love and friendship find her, and where courage and strength of character are the only things that determine a young girl's worth.

Read the tagline for this book aaaaaaaaaand SOLD.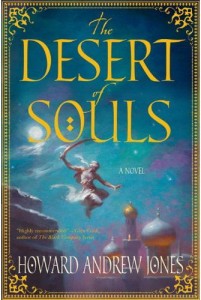 A thrilling, inventive cross between One Thousand and One Nights and Sherlock Holmes

In 9th century Baghdad, a stranger pleads with the vizier to safeguard the bejeweled tablet he carries, but he is murdered before he can explain. Charged with solving the puzzle, the scholar Dabir soon realizes that the tablet may unlock secrets hidden within the lost city of Ubar, the Atlantis of the sands. When the tablet is stolen from his care, Dabir and Captain Asim are sent after it, and into a life and death chase through the ancient Middle East.

Stopping the thieves—a cunning Greek spy and a fire wizard of the Magi—requires a desperate journey into the desert, but first Dabir and Asim must find the lost ruins of Ubar and contend with a mythic, sorcerous being that has traded wisdom for the souls of men since the dawn of time.

Debut author Howard Jones breathes new life into the glittering tradition of sword-and-sorcery, combining the masterful fantasy of Robert E. Howard with the high-speed action of Bernard Cornwell.

And EEEEEEEE a new Dan Simmons book!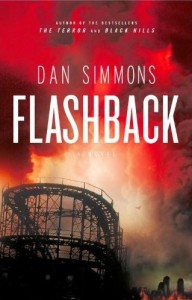 The United States is near total collapse. But 87% of the population doesn't care: they're addicted to flashback, a drug that allows its users to re-experience the best moments of their lives. After ex-detective Nick Bottom's wife died in a car accident, he went under the flash to be with her; he's lost his job, his teenage son, and his livelihood as a result.

Nick may be a lost soul but he's still a good cop, so he is hired to investigate the murder of a top governmental advisor's son. This flashback-addict becomes the one man who may be able to change the course of an entire nation turning away from the future to live in the past.

A provocative novel set in a future that seems scarily possible, FLASHBACK proves why Dan Simmons is one of our most exciting and versatile writers.

This cover is gorgeous, although I'm undecided as to the synopsis (what is it about exclamation marks in synopses that completely turn you off?).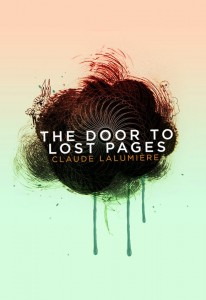 Step through the door to Lost Pages and escape a life you never wanted! On her tenth birthday, Aydee runs away from home and from her neglectful parents. At first, surviving alone on the streets is harsh, but a series of frightening, bewildering encounters with strange primordial creatures leads her to a bookshop called Lost Pages, where she steps into a fantastic, sometimes dangerous, but exciting life. Aydee grows up at the reality-hopping Lost Pages, which seems to attract a clientele that is either eccentric – or desperate. She is repeatedly drawn into an eternal war between enigmatic gods and monsters, until the day she is confronted by her worst nightmare: herself!

Historical urban fantasy? Okay.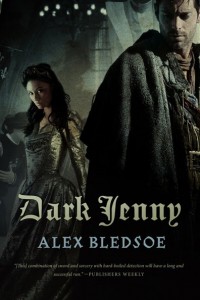 Freelance Sword Jockey Eddie LaCrosse is in the wrong place at the wrong time while conducting a undercover investigation on the island kingdom of Grand Bruan. When a poisoned apple kills a member of the Queens personal guard, Eddie becomes the prime suspect in the murder. He must do do some fast talking to keep his head attached to his shoulders. Trying to clear his name and find the real killer, Eddie becomes embroiled in a nasty political scandal. Someone is trying to ruin Queen Jennifer, and they don't care who they kill on the way.

And finally, saw this whilst perusing Amazon, and it looks wonderful (the first book in a new duology from a debut author, I believe):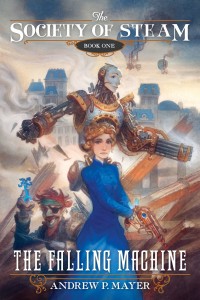 And that's it from us! What books do you have on YOUR radar?