"On The Smugglers' Radar" is a feature for books that have caught our eye: books we have heard of via other bloggers, directly from publishers, and/or from our regular incursions into the Amazon jungle. Thus, the Smugglers' Radar was born. Because we want far more books than we can possibly buy or review (what else is new?), we thought we would make the Smugglers' Radar into a weekly feature – so YOU can tell us which books you have on your radar as well!
On Ana's Radar:
Oh, look E. Catherine Tobler has a new book out with Masque Books: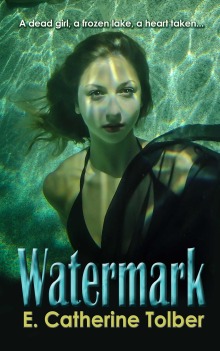 A dead girl, a frozen lake, a heart taken…

Pip, a kelpie sent to our world as punishment, is forced into a human form. But she cannot even recall her crime—there are only fragments in her memory: a dead girl, a frozen lake, a heart taken. Welcomed by other fae, she discovers the fairy realm itself is disappearing.

Their enigmatic leader believes Pip can save Otherworld—but she senses she cannot fully trust him. As she unravels the truth, she knows she can reclaim her true nature, but the human world may be the cost . . .

Andrew Smith has a new book coming out in March (just slightly wary about the "a refugee from the Middle East who is the sole survivor of an attack on his small village" bit, but I am willing to trust this author):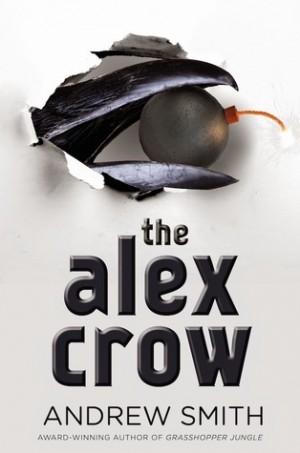 Once again blending multiple story strands that transcend time and place, Grasshopper Jungle author Andrew Smith tells the story of 15-year-old Ariel, a refugee from the Middle East who is the sole survivor of an attack on his small village.

Now living with an adoptive family in Sunday, West Virginia, Ariel's story of his summer at a boys' camp for tech detox is juxtaposed against those of a schizophrenic bomber and the diaries of a failed arctic expedition from the late nineteenth century. Oh, and there's also a depressed bionic reincarnated crow.

James Smythe (UK author) has a new YA series in the works: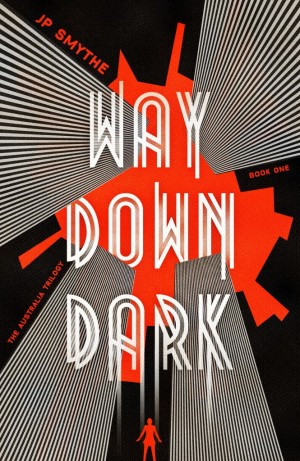 Check out this amazing-looking collection of stories from Delia Sherman: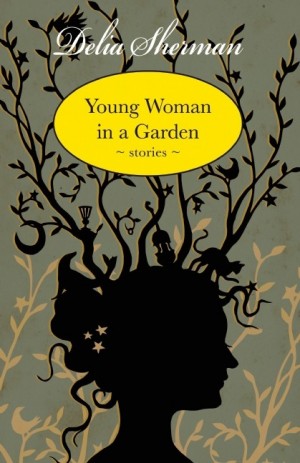 In her vivid and sly, gentle and wise, long-anticipated first collection, Delia Sherman takes seemingly insignificant moments in the lives of artists or sailors-the light out a window, the two strokes it takes to turn a small boat-and finds the ghosts haunting them, the magic surrounding them. Here are the lives that make up larger histories, here are tricksters and gardeners, faeries and musicians, all glittering and sparkling, finding beauty and hope and always unexpected, a touch of wild magic.

Delia Sherman was born in Japan and raised in New York City. Her work has appeared most recently in the anthologies Naked City, Steampunk!, and Queen Victoria's Book of Spells. She is the author of six novels including The Porcelain Dove (a New York Times Notable Book), The Freedom Maze, and Changeling, and has received the Mythopoeic and Norton awards. She lives in New York City.

On Thea's Radar:
First up, the first book in a brand new series from Catherine Asaro – looks fun!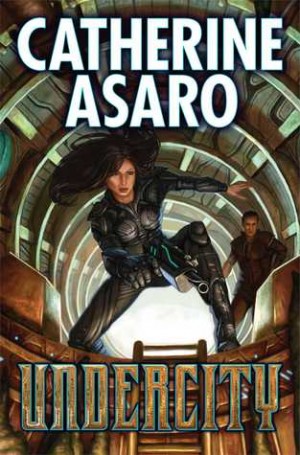 BOOK ONE IN A BRAND NEW SERIES by Nebula and Hugo Award Winner Catherine Asaro set in the world of her Skolian Empire universe. In the galaxy-spanning future, Major Bhaajan is a tough female P.I. who works the dangerous streets of Undercity.

Major Bhaajan, a former military officer with Imperial Space Command, is now a hard-bitten P.I. with a load of baggage to deal with, and clients with woes sometimes personal, sometimes galaxy-shattering, and sometimes both. Bhaajan must sift through the shadows of dark and dangerous Undercity—the enormous capital of a vast star empire—to find answers.

Then, since I'm in kind of a fairy tale type mood (from making all these ebooks!) there's this LGBT title that looks promising…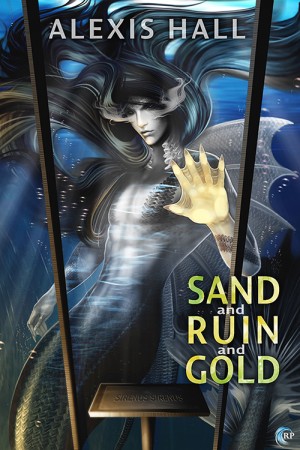 Once upon a time . . . that's how the old stories always begin.

Once upon a time there was a king of a fallen kingdom. He was just and he was beloved. Or so the numbers said. One day, he gathered together the greatest, wisest minds in all the land—not sorcerers, but scientists—and he bade them fashion him a son. A prince. A perfect prince to embody his father's legacy.

The scientists each brought the prince a gift: beauty, strength, ambition, intellect, pride. But they must have forgotten something because when he saw the mermaids dance at the Cirque de la Mer, he ran away to join them.

For a year, he trained them, performed with them, thought he was happy. For a year he thought he was free. But then Nerites came: A merman who refused to be tamed. A captive from another kingdom. A beast in a glass cage.

The old stories always end with happy ever after. But this isn't one of the old stories. This is a story of princes and monsters.

Then there's this book about a different kind of "gem" that also sounds pretty awesome: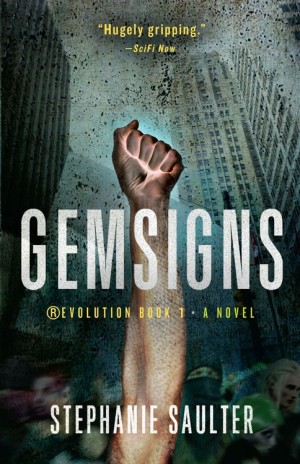 Gems–genetically modified people–have been created to save humanity. But they too are human, and their time has come to fight back

Starburst magazine raved that Gemsigns, the first novel in a series, is "a fascinating and compelling read, exploring the boundaries of human behavior, religious influences, and the morality of the everyday person. It comes highly recommended."

For years the human race was under attack from a deadly Syndrome, but when a cure was found–in the form of genetically engineered human beings, Gems–the line between survival and ethics was radically altered. Now the Gems are fighting for their freedom, from the oppression of the companies that created them, and against the Norms who see them as slaves. And a conference at which Dr Eli Walker has been commissioned to present his findings on the Gems is the key to that freedom. But with the Gemtech companies fighting to keep the Gems enslaved, and the horrifying godgangs determined to rid the earth of these â??unholy' creations, the Gems are up against forces that may just be too powerful to oppose.

Then there's this retelling of Cinderella with a mechanical – and non happily ever after? – twist: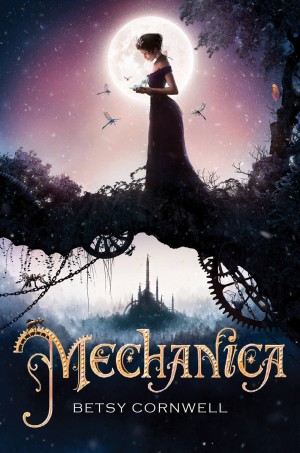 Ash by Malinda Lo meets Marissa Meyer's Cinder: A YA retelling of Cinderella about an indomitable inventor-mechanic who finds her prince but realizes she doesn't want a fairy tale happy ending after all. Fans of Libba Bray's The Diviners and Cassandra Clare's Clockwork Angel will find much to love here.

Nicolette's awful stepsisters call her "Mechanica" to demean her, but the nickname fits: she learned to be an inventor at her mother's knee. Her mom is gone now, though, and the Steps have pushed her into a life of dreary servitude. When she discovers a secret workshop in the cellar on her sixteenth birthday-and befriends Jules, a tiny magical metal horse-Nicolette starts to imagine a new life for herself. And the timing may be perfect: There's a technological exposition and a royal ball on the horizon. Determined to invent her own happily-ever-after, Mechanica seeks to wow the prince and eager entrepreneurs alike.

And finally, a new Middle Grade book from Chris Priestly!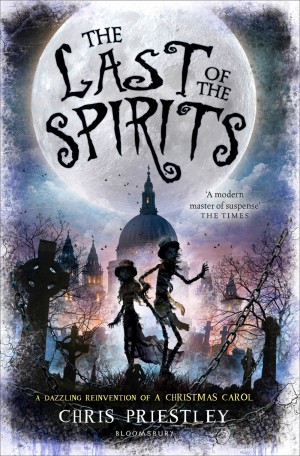 A masterful, genius twist on a perennial classic.

Sam and Lizzie are freezing and hungry on the streets of Victorian London. When Sam asks a wealthy man for some coins, he is rudely turned away. Months of struggle suddenly find their focus, and Sam resolves to kill the man. Huddling in a graveyard for warmth, Sam and Lizzie are horrified to see the earth around one of the tombs begin to shift, shortly followed by the wraithlike figure of a ghostly man. He warns Sam about the future which awaits such a bitter heart, and so begins Sam's journey led by terrifying spirits through the past, present and future, after which Sam must decide whether to take the man, Scrooge's, life or not.

A perfectly layered, tense and supremely satisfying twist on one of Dickens' most popular books, cleverly reinvented to entice a younger readership.

And that's it from us! What's on YOUR radar?