"On The Smugglers' Radar" is a feature for books that have caught our eye: books we have heard of via other bloggers, directly from publishers, and/or from our regular incursions into the Amazon jungle. Thus, the Smugglers' Radar was born. Because we want far more books than we can possibly buy or review (what else is new?), we thought we would make the Smugglers' Radar into a weekly feature – so YOU can tell us which books you have on your radar as well!
On Ana's Radar:
Oh, this sounds interesting! A YA retelling of The Fall of the House of Usher. I usually really like Greenwillow books so will definitely give this a go: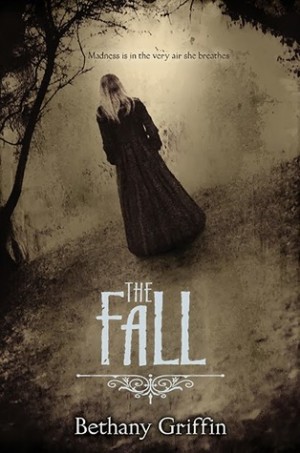 Madeline Usher is doomed.

She has spent her life fighting fate, and she thought she was succeeding. Until she woke up in a coffin.

Ushers die young. Ushers are cursed. Ushers can never leave their house, a house that haunts and is haunted, a house that almost seems to have a mind of its own. Madeline's life—revealed through short bursts of memory—has hinged around her desperate plan to escape, to save herself and her brother. Her only chance lies in destroying the house.

In the end, can Madeline keep her own sanity and bring the house down? The Fall is a literary psychological thriller, reimagining Edgar Allan Poe's classic The Fall of the House of Usher.

Look for it- Fall 2014!

I seem to be in the mood for Horror stories (Thea, you inspired me!). This one sounds good too: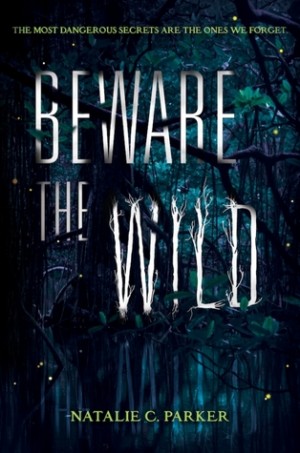 It's an oppressively hot and sticky morning in June when Sterling and her brother, Phin, have an argument that compels him to run into the town swamp — the one that strikes fear in all the residents of Sticks, Louisiana. Phin doesn't return. Instead, a girl named Lenora May climbs out, and now Sterling is the only person in Sticks who remembers her brother ever existed.

Sterling needs to figure out what the swamp's done with her beloved brother and how Lenora May is connected to his disappearance — and loner boy Heath Durham might be the only one who can help her.

This debut novel is full of atmosphere, twists and turns, and a swoon-worthy romance.

This thriller sounds really good too although I have no idea what a book that defines itself as "The Maze Runner series meets Code Name Verity" will actually be like: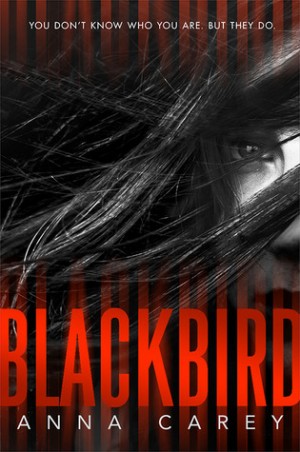 This twisty, breathless cat-and-mouse thrill ride, told in the second person, follows a girl with amnesia in present-day Los Angeles who is being pursued by mysterious and terrifying assailants.

A girl wakes up on the train tracks, a subway car barreling down on her. With only minutes to react, she hunches down and the train speeds over her. She doesn't remember her name, where she is, or how she got there. She has a tattoo on the inside of her right wrist of a blackbird inside a box, letters and numbers printed just below: FNV02198. There is only one thing she knows for sure: people are trying to kill her.

On the run for her life, she tries to untangle who she is and what happened to the girl she used to be. Nothing and no one are what they appear to be. But the truth is more disturbing than she ever imagined.

The Maze Runner series meets Code Name Verity, Blackbird is relentless and action-packed, filled with surprising twists.

Another thriller that sounds really cool: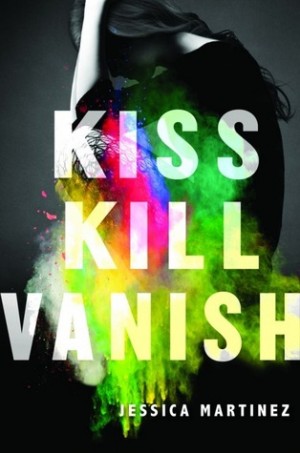 Valentina Cruz no longer exists.

One moment, she was wrapped in Emilio's arms, melting into his kiss. The next, she was witnessing the unthinkable: a murder in cold blood, ordered by her father and carried out by her boyfriend. When Emilio pulled the trigger, Valentina disappeared. She made a split-second decision to shed her identity and flee her life of privilege, leaving the glittering parties and sultry nightlife of Miami far behind.

She doesn't know how to explain to herself what she saw. All she knows now is that nothing she believed about her family, her heart, or Emilio's love, was real.

She can change her name and deny her past, but Valentina can't run from the truth. The lines between right and wrong, and trust and betrayal, will be blurred beyond recognition as she untangles the deceptions of the two men she once loved and races to find her own truth.

V.E. Schwab's new book will be out in February 2015 and it looks SO SO GOOD: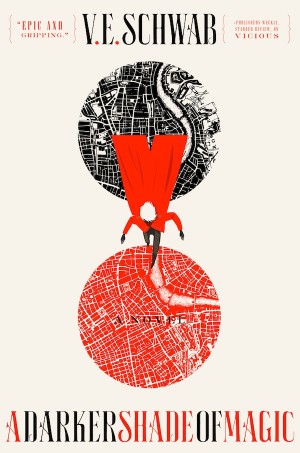 From V.E. Schwab, the critically acclaimed author of Vicious, comes a new universe of daring adventure, thrilling power, and parallel Londons, beginning with A Darker Shade of Magic.

Kell is one of the last Travelers—magicians with a rare, coveted ability to travel between parallel universes—as such, he can choose where he lands. There's Grey London, dirty and boring, without any magic, ruled by a mad King George. Then there's Red London, where life and magic are revered, and the Maresh Dynasty presides over a flourishing empire. White London, ruled by whoever has murdered their way to the throne—a place where people fight to control magic, and the magic fights back, draining the city to its very bones. And once upon a time, there was Black London…but no one speaks of that now.Officially, Kell is the Red Traveler, personal ambassador and adopted Prince of Red London, carrying the monthly correspondences between the royals of each London. Unofficially, Kell is a smuggler, servicing people willing to pay for even the smallest glimpses of a world they'll never see—a dangerous hobby, and one that has set him up for accidental treason. Fleeing into Grey London, Kell runs afoul of Delilah Bard, a cut-purse with lofty aspirations, first robs him, then saves him from a dangerous enemy, and then forces him to spirit her to another world for a proper adventure.

But perilous magic is afoot, and treachery lurks at every turn. To save all of the worlds, Kell and Lila will first need to stay alive—and that is proving trickier than they hoped.

On Thea's Radar:
Echoing excitement for all the books on Ana's radar – especially the new V.E. Schwab since I loved Vicious so much!
This edition of my radar covers books I've picked up at BEA (which still isn't over yet). First up, an awesome Ikea-ish riff (the book is laid out like a catalog!) from our friends at the always awesome Quirk Books called Horrorstor: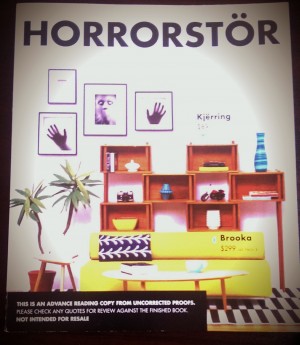 Something strange is happening at the Orsk furniture superstore in Columbus, Ohio. Every morning, employees arrive to find broken Kjerring wardrobes, shattered Brooka glassware, and vandalized Liripip sofa beds clearly, someone or something is up to no good.

To unravel the mystery, five young employees volunteer for a long dusk-till-dawn shift—and they encounter horrors that defy imagination. Along the way, author Grady Hendrix infuses sly social commentary on the nature of work in the new twenty-firstcentury economy.

A traditional haunted house story in a contemporary setting (and full of current fears), Horrorstör comes conveniently packaged in the form of a retail catalog, complete with illustrations of ready-to-assemble furniture and other, more sinister accessories. We promise you've never seen anything quite like it!

Next up, the new book in an awesome nonfiction/general survey series from DK called The Science Book (and I'm now obsessed and want a copy of The Economics Book):
With over 225,000 copies in print, DK's Big Ideas series has struck a chord with readers fascinated-but also intimidated-by complex subjects like philosophy, psychology, politics, and religion.

The newest title in this successful and acclaimed series is The Science Book, an inventive visual take on astronomy, biology, chemistry, geology, and physics. With eye-catching artwork, step-by-step diagrams, and illustrations that break down complicated ideas into manageable concepts, The Science Book will have readers conversant in genetic engineering, black holes, and global warming in no time. Along the way are found mini-biographies of the most well-known scientists, and a glossary of helpful scientific terms.

For students, and students of the world, there is no better way to explore the fascinating, strange, and mysterious world of science than in The Science Book.

Then there's this Inception-meets-The Shining Girls novel from Redhook Books/Orbit: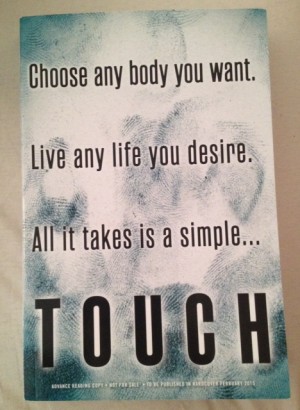 Your violent death usually triggers the first switch. Just before your life ebbs away, your skin happens to touch another human being – and in an instant, your consciousness transfers completely to the person you touched.

From that moment on, you can leap from body to body with a touc of the skin. You can remain for a minute, an hour, a lifetime, and after you leave, the host has no memory of the time you were there.

My name is Kepler. I could be you.

For me, the carefree life of jumping between bodies has become a terrifying nightmare. I am being hunted. I don't know who. I don't know why.

If you've read this far, our lives have already touched. Now you are part of the conspiracy too.

Get ready to run.

Then there's this book pitched as a scifi Snow White that I scooped up at Blogger Con: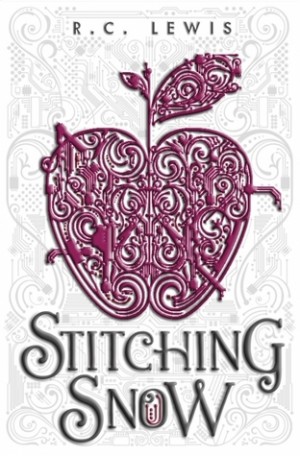 Princess Snow is missing.

Her home planet is filled with violence and corruption at the hands of King Matthias and his wife as they attempt to punish her captors. The king will stop at nothing to get his beloved daughter back—but that's assuming she wants to return at all.

Essie has grown used to being cold. Temperatures on the planet Thanda are always sub-zero, and she fills her days with coding and repairs for the seven loyal drones that run the local mines.

When a mysterious young man named Dane crash-lands near her home, Essie agrees to help the pilot repair his ship. But soon she realizes that Dane's arrival was far from accidental, and she's pulled into the heart of a war she's risked everything to avoid. With the galaxy's future—and her own—in jeopardy, Essie must choose who to trust in a fiery fight for survival.

I met this next author this week, and while this isn't my normal genre I can't resist a skeptic FBI agent debunking crimes with her own background as an illusionist: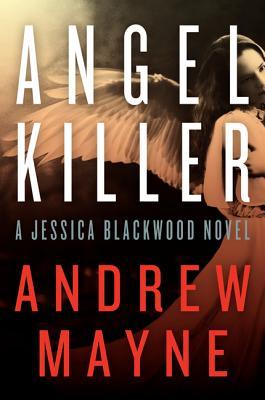 In this self-published bestselling e-book by a real illusionist—the first thriller in a sensational series—now available in paperback, FBI agent Jessica Blackwood believes she has successfully left her complicated life as a gifted magician behind her . . . until a killer with seemingly supernatural powers puts her talents to the ultimate test.

A mysterious hacker, who identifies himself only as "Warlock," brings down the FBI's website and posts a code in its place. It hides the GPS coordinates of a Michigan cemetery, where a dead girl is discovered rising from the ground . . . as if she tried to crawl out of her own grave.

Born into a dynasty of illusionists, Jessica Blackwood is destined to become its next star—until she turns her back on her troubled family, and her legacy, to begin a new life in law enforcement. But FBI consultant Dr. Jeffrey Ailes's discovery of an old copy of Magician Magazine will turn Jessica's carefully constructed world upside down. Faced with a crime that appears beyond explanation, Ailes has nothing to lose—and everything to gain—by taking a chance on an agent raised in a world devoted to seemingly achieving the impossible.

The body in the cemetery is only the first in the Warlock's series of dark miracles. Thrust into the media spotlight, with time ticking away until the next crime, can Jessica confront her past to embrace her gifts and stop a depraved killer?

If she can't, she may become his next victim.

And then there's this steampunk novel I picked up from Harper Voyager that sounds delightful:
Full of magic, mystery, and romance, an enchanting steampunk fantasy debut in the bestselling vein of Trudi Canavan and Gail Carriger

"The Clockwork Dagger was just what I needed: A steampunk adventure with an uncommon heroine, a fascinating magic system, and a young gremlin! I'm hooked and can't wait for more Octavia and Leaf!"
—New York Times bestselling author Kevin Hearne

Orphaned as a child, Octavia Leander was doomed to grow up on the streets until Miss Percival saved her and taught her to become a medician. Gifted with incredible powers, the young healer is about to embark on her first mission, visiting suffering cities in the far reaches of the war-scarred realm. But the airship on which she is traveling is plagued by a series of strange and disturbing occurrences, including murder, and Octavia herself is threatened.

Suddenly, she is caught up in a flurry of intrigue: the dashingly attractive steward may be one of the infamous Clockwork Daggers—the Queen's spies and assassins—and her cabin-mate harbors disturbing secrets. But the danger is only beginning, for Octavia discovers that the deadly conspiracy aboard the airship may reach the crown itself.

Finally, I was able to secure a copy of This Shattered World at Blogger Con and consider that a HUGE win (I know I've posted about this before BUT I DON'T CARE):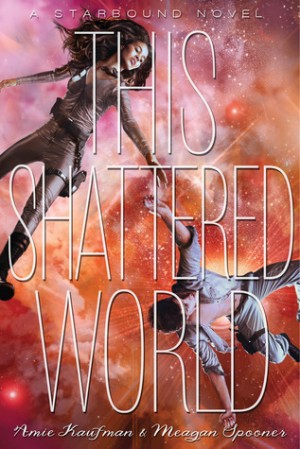 The second installment in our epic Starbound trilogy introduces a new pair of star-crossed lovers on two sides of a bloody war.

Jubilee Chase and Flynn Cormac should never have met.

Lee is captain of the forces sent to Avon to crush the terraformed planet's rebellious colonists, but she has her own reasons for hating the insurgents.

Rebellion is in Flynn's blood. Terraforming corporations make their fortune by recruiting colonists to make the inhospitable planets livable, with the promise of a better life for their children. But they never fulfilled their promise on Avon, and decades later, Flynn is leading the rebellion.

Desperate for any advantage in a bloody and unrelentingly war, Flynn does the only thing that makes sense when he and Lee cross paths: he returns to base with her as prisoner. But as his fellow rebels prepare to execute this tough-talking girl with nerves of steel, Flynn makes another choice that will change him forever. He and Lee escape the rebel base together, caught between two sides of a senseless war.

The stunning second novel in the Starbound trilogy is an unforgettable story of love and forgiveness in a world torn apart by war.

And that's it from us! What books do you have on YOUR radar?