"On The Smugglers' Radar" is a new feature for books that have caught our eye: books we heard of via other bloggers, directly from publishers, and/or from our regular incursions into the Amazon jungle. Thus, the Smugglers' Radar was born. Because we want far more books than we can possibly buy or review (what else is new?), we thought we would make the Smugglers' Radar into a weekly feature – so YOU can tell us which books you have on your radar as well!
On Ana's Radar
I really liked Magic Under Glass and have been waiting for the sequel ever since. The cover was released last week and I really like it: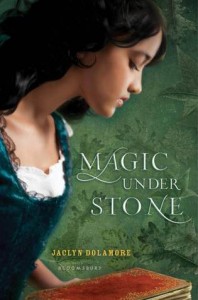 For star-crossed lovers Nimira and Erris, there can be no happily ever after until Erris is freed from the clockwork form in which his soul is trapped. And so they go in search of the sorcerer Ordorio Valdana, hoping he will know how to grant Erris real life again. When they learn that Valdana has mysteriously vanished, it's not long before Nimira decides to take matters into her own hands—and begins to study the sorcerer's spell books in secret. Yet even as she begins to understand the power and limitations of sorcery, it becomes clear that freeing Erris will bring danger—if not out-and-out war—as factions within the faerie world are prepared to stop at nothing to prevent him from regaining the throne.

I saw the next over at My Friend Amy's blog and thought it sounds just like the thing to bring over here (Thanks Amy!)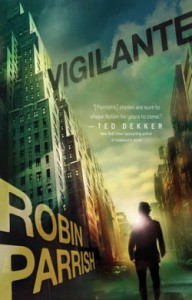 Nolan Gray is an elite soldier, skilled in all forms of combat. After years fighting on foreign battlefields, witnessing unspeakable evils and atrocities firsthand, a world-weary Nolan returns home to find it just as corrupt as the war zones. Everywhere he looks, there's pain and cruelty. Society is being destroyed by wicked men who don't care who they make suffer or destroy.

Nolan decides to do what no one else can, what no one has ever attempted. He will defend the helpless. He will tear down the wicked. He will wage a one-man war on the heart of man, and he won't stop until the world is the way it should be.

The wicked have had their day. Morality's time has come. In a culture starving for a hero, can one extraordinary man make things right?

I can't believe how late I am on posting the cover of The Kingdom of Gods by NK Jemisin. Actually, I can't believe how late I am in reading the second book, Broken Kingdoms given how much I loved The Hundred Thousand Kingdoms! I have vowed to read it soon. I swear.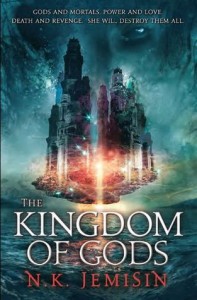 For two thousand years the Arameri family has ruled the world by enslaving the very gods that created mortalkind. Now the gods are free, and the Arameri's ruthless grip is slipping. Yet they are all that stands between peace and world-spanning, unending war.

Shahar, last scion of the family, must choose her loyalties. She yearns to trust Sieh, the godling she loves. Yet her duty as Arameri heir is to uphold the family's interests, even if that means using and destroying everyone she cares for.

As long-suppressed rage and terrible new magics consume the world, the Maelstrom — which even gods fear — is summoned forth. Shahar and Sieh: mortal and god, lovers and enemies. Can they stand together against the chaos that threatens the Kingdom of the Gods?

I thank Lenore for bringing this next one to my attention: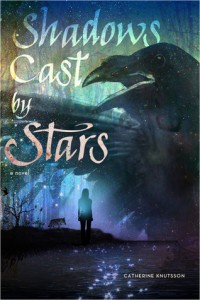 Two hundred years from now, the great cities of the west coast of the United Americas are under water. Blood has become the most valuable commodity on the planet – especially the blood of aboriginal peoples, for it contains antigens that protect them from the plagues that ravage the rest of the world.

Sixteen year old Cassandra Mecredi might be aboriginal by blood, but
without a totem animal, she cannot make sense of her visions or walk the paths of the spirit world. When her family is forced to leave their reservation, they flee east to the Island: a mysterious and idyllic territory free from the depredations of industry and sickness and under the control of the Band, a group of guerrilla warriors.

There, Cassandra will become the apprentice to a wise woman, fall in love, and find her destiny when the creatures of spirit claim her as their own. For the spirit world is angry… and they have chosen Cassandra to be their voice and instrument.

And I was just perusing GoodReads as per usual and came across, completely by surprise, the COVER OF THE THIRD ALPHA AND OMEGA BOOK BY PATRICIA BRIGGS! AAAAAAAAAAAA. I love this series so much. Can't wait for this: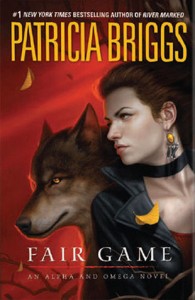 On Thea's Radar
Yay for a new Alpha and Omega book! So, I've been in kind of a zombie mood (next week, I'm declaring a zombie day). This book sounds unconventionally badass.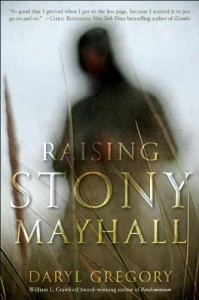 From award-winning author Daryl Gregory comes a new breed of zombie novel—a surprisingly funny, vividly frightening, and ultimately deeply moving story of self-discovery and family love.

In 1968, after the first zombie outbreak, Wanda Mayhall and her three young daughters discover the body of a teenage mother during a snowstorm. Wrapped in the woman's arms is a baby, stone-cold, not breathing, and without a pulse. But then his eyes open and look up at Wanda—and he begins to move.

The family hides the child—whom they name Stony—rather than turn him over to authorities that would destroy him. Against all scientific reason, the undead boy begins to grow. For years his adoptive mother and sisters manage to keep his existence a secret—until one terrifying night when Stony is forced to run and he learns that he is not the only living dead boy left in the world.

We posted about this next title after BEA this year, but a final cover has been released! Scary frou-frou wedding dress and sparkles attack!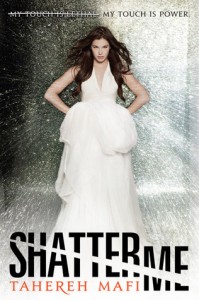 Juliette hasn't touched anyone in exactly 264 days. The last time she did, it was an accident, but The Reestablishment locked her up for murder. No one knows why Juliette's touch is fatal. As long as she doesn't hurt anyone else, no one really cares. The world is too busy crumbling to pieces to pay attention to a 17-year-old-girl. Diseases are destroying the population, food is hard to find, birds don't fly anymore, and the clouds are the wrong color.

The Reestablishment said their way was the only way to fix things, so they threw Juliette in a cell. Now so many people are dead that the survivors are whispering war- and The Reestablishment has changed its mind. Maybe Juliette is more than a tortured soul stuffed into a poisonous body. Maybe she's exactly what they need right now.

Juliette has to make a choice: Be a weapon. Or be a warrior.

In this electrifying debut, Tahereh Mafi presents a world as riveting as The Hunger Games and a superhero story as thrilling as The X-Men. Full of pulse-pounding romance, intoxicating villainy, and high-stakes choices, Shatter Me is a fresh and original dystopian novel—with a paranormal twist—that will leave readers anxiously awaiting its sequel.

More goodreads title perusal yielded this MG title: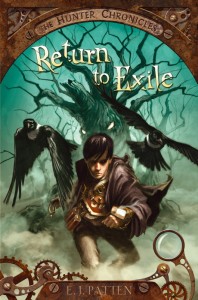 ONE BOY. UNTOLD ENEMIES. A WHOLE WORLD TO SAVE. TIME IS RUNNING OUT.

Eleven years ago, a shattered band of ancient hunters captured an unimaginable evil and Phineas T. Pimiscule rescued his nephew, Sky, from the wreckage of that great battle. For eleven years, Sky Weathers has studied traps, puzzles, science, and the secret lore of the Hunters of Legend, believing it all a game. For eleven years, Sky and his family have hidden from dark enemies while, unbeknownst to Sky, his uncle Phineas sacrificed everything to protect them. For eleven years, Sky Weathers has known nothing of that day. But on the eve of Sky's twelfth birthday and his family's long-awaited return to Exile, everything changes. Phineas has disappeared, and Sky finds himself forced to confront the mysterious secrets he's denied for so long: why did his family leave Exile on that day so long ago? What, exactly, has Phineas been preparing him for? And, the biggest mystery of all, who is Sky really and why does everyone want to kill him?!

It looks like superpowered teens are coming back into vogue? This next title sounds pretty good: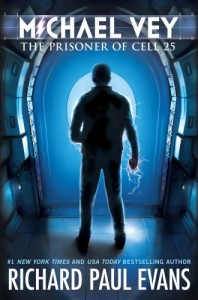 My name is Michael Vey, and the story I'm about to tell you is strange. Very strange. It's my story.
To everyone at Meridian High School, Michael Vey is an ordinary fourteen-year-old. In fact, the only thing that seems to set him apart is the fact that he has Tourette's syndrome. But Michael is anything but ordinary. Michael has special powers. Electric powers.

Michael thinks he's unique until he discovers that a cheerleader named Taylor also has special powers. With the help of Michael's friend, Ostin, the three of them set out to discover how Michael and Taylor ended up this way, but their investigation brings them to the attention of a powerful group who wants to control the electric children – and through them the world. Michael will have to rely on his wits, powers, and friends if he's to survive.

And look, Melissa Marr is coming out with a collection of short stories! Sign me up, please. Here's the current list of titles (via goodreads):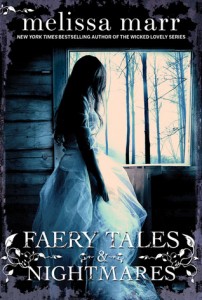 Faery Tales and Nightmares is a collection of short stories.

Current Table of Contents:
"Where Nightmares Walk"
"Winter's Kiss" (Fairy Tales)
"Transition" (Vampires)
"Love Struck" (Selchies)
"Stopping Time" (WL World)
"Old Habits" (WL World)
"The Art of Waiting"
"Flesh for Comfort"
"The Sleeping Girl and the Sumer King" (WL World-ish, the short story that started the series)
"Cotton Candy Skies" (WL World)
"Unexpected Family" (WL World)
"Merely Mortal" (WL World)

This next one sounds fantastic as well, if a bit younger: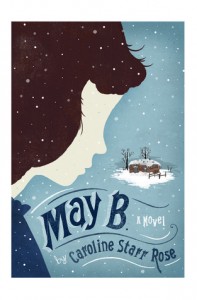 Mavis Elizabeth Betterly, or May B. as she is known, is helping out on a neighbor's Kansas prairie homestead, "Just until Christmas," says her Pa. Twelve-year-old May wants to contribute, but it's hard to be separated from her family by fifteen long, unfamiliar miles.

Then the unthinkable happens: May is abandoned to the oncoming winter, trapped all alone in a tiny snow-covered sod house without any way to let her family know and no neighbors to turn to. In her solitude, she wavers between relishing her freedom and succumbing to utter despair, while trying to survive in the harshest conditions. Her physical struggle to first withstand and then to escape her prison is matched by tormenting memories of her failures at school. Only a very strong girl will be able to stand up to both and emerge alive and well.

In this debut novel written in gripping verse, Caroline Starr Rose has given readers a new heroine to root for, one who never, ever gives up.

I really, really love this cover.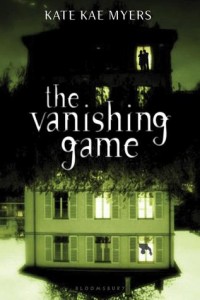 Jocelyn's twin brother Jack was the only family she had growing up in a world of foster homes—and now he's dead, and she has nothing. Then she gets a cryptic letter from "Jason December"—the code name her brother used to use when they were children at Seale House, a terrifying foster home that they believed had dark powers. Only one other person knows about Jason December: Noah, Jocelyn's childhood crush and their only real friend among the troubled children at Seale House.

But when Jocelyn returns to Seale House and the city where she last saw Noah, she gets more than she bargained for. Turns out the house's powers weren't just a figment of a childish imagination. And someone is following Jocelyn. Is Jack still alive? And if he is, what kind of trouble is he in? The answer is revealed in a shocking twist that turns this story on its head and will send readers straight back to page 1 to read the book in a whole new light.

And that's it from us! What books do you have on YOUR radar?