"On The Smugglers' Radar" is a feature for books that have caught our eye: books we have heard of via other bloggers, directly from publishers, and/or from our regular incursions into the Amazon jungle. Thus, the Smugglers' Radar was born. Because we want far more books than we can possibly buy or review (what else is new?), we thought we would make the Smugglers' Radar into a weekly feature – so YOU can tell us which books you have on your radar as well!
On Ana's Radar:
I know Thea already posted about A Wicked Thing but I admit that I completely disregarded the book because of the cover (I hate it, sorry). However, since then I started reading the author's blog and her comments on recent discussions in SFF and now I really want to read her book.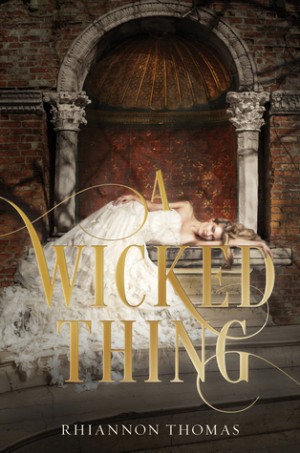 A spinning wheel. A prick of a finger. A terrible curse.

One hundred years after falling asleep, Princess Aurora wakes up to the kiss of a handsome prince and a broken kingdom that has been dreaming of her return. All the books say that she should be living happily ever after. But as Aurora understands all too well, the truth is nothing like the fairytale.

Her family is long dead. Her "true love" is a kind stranger. And her whole life has been planned out by political foes while she slept. Everyone expects Aurora to marry her betrothed and restore magic and peace to the kingdom before revolution tears it apart. But after a lifetime spent locked in a tower for her own safety, Aurora longs for the freedom to make her own choices. When she meets a handsome rebel, he tempts her to abandon everything for a different kind of life.

As Aurora struggles to make sense of her new world, she begins to fear that the curse has left its mark on her, a fiery and dangerous thing that might be as wicked as the witch who once ensnared her.

With her wedding day drawing near, Aurora must make the ultimate decision on how to save her kingdom: marry the prince or run.

Rita Williams-Garcia has a new Gaither sisters book coming! Yay! I love these books and these sisters so freaking much: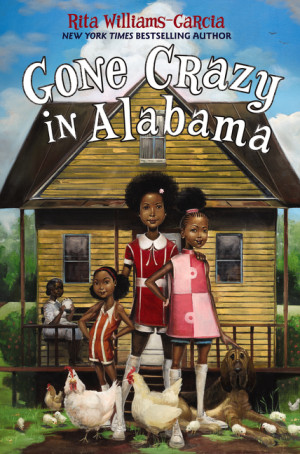 Newbery Honor winner and New York Times bestselling author Rita Williams-Garcia tells the story of the Gaither sisters, who are about to learn what it's like to be fish out of water as they travel from the streets of Brooklyn to the rural South for the summer of a lifetime.

Delphine, Vonetta, and Fern are off to Alabama to visit their grandmother, Big Ma, and her mother, Ma Charles. Across the way lives Ma Charles's half sister, Miss Trotter. The two half sisters haven't spoken in years. As Delphine hears about her family history, she uncovers the surprising truth that's been keeping the sisters apart. But when tragedy strikes, Delphine discovers that the bonds of family run deeper than she ever knew possible.

Powerful and humorous, this companion to the award-winning One Crazy Summer and P.S. Be Eleven will be enjoyed by fans of the first two books as well as by readers meeting these memorable sisters for the first time.

Now that Legend of Korra is done (nooooooo), I only have the comic to keep me going when it comes to the Avatar universe (well, that and my regular rewatching). Anyways, in September we get a new comics and its focus is on ZUKO! YAY!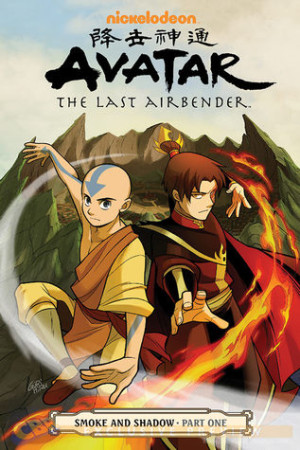 "Smoke and Shadow" — to be released as three volumes before being collected into a single hardcover edition —

follows the events of "The Rift," shifting the focus back on the Fire Nation and a segment of the population none too happy with the rule of Fire Lord Zuko.

Some malcontents have even set up a new rebellion called the New Ozai Society — headed up by none other than Zuko's ex-girlfriend's father.

Got a review copy of this book from Tor UK this week. DOCTOR WHO WITH LIBRARIANS. Must read.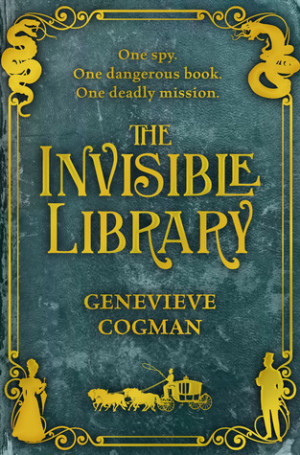 The first installment of an adventure featuring stolen books, secret agents and forbidden societies – think Doctor Who with librarian spies!

Irene must be at the top of her game or she'll be off the case – permanently…

Irene is a professional spy for the mysterious Library, which harvests fiction from different realities. And along with her enigmatic assistant Kai, she's posted to an alternative London. Their mission – to retrieve a dangerous book. But when they arrive, it's already been stolen. London's underground factions seem prepared to fight to the very death to find her book.

Adding to the jeopardy, this world is chaos-infested – the laws of nature bent to allow supernatural creatures and unpredictable magic. Irene's new assistant is also hiding secrets of his own.

Soon, she's up to her eyebrows in a heady mix of danger, clues and secret societies. Yet failure is not an option – the nature of reality itself is at stake.

Ink and Ashes is the winner of Tu Books' New Visions Award and I can't wait to read it: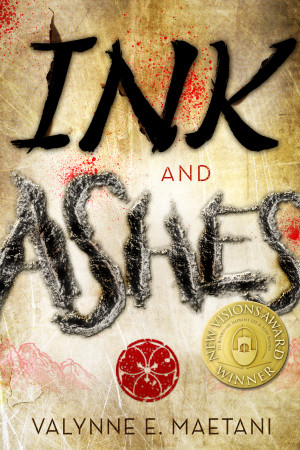 Claire Takata has never known much about her father, who passed away when she was a little girl. But on the anniversary of his death, not long before her seventeenth birthday, she finds a mysterious letter from her deceased father, addressed to her stepfather. Claire never even knew that they had met.

Claire knows she should let it go, but she can't shake the feeling that something's been kept from her. In search of answers, Claire combs through anything that will give her information about her father . . . until she discovers he was a member of the yakuza, the Japanese mafia. The discovery opens a door that should have been left closed.

So begins the race to outrun his legacy as the secrets of her father's past threaten Claire's friends and family, newfound love, and ultimately her life. Ink and Ashes, winner of Tu Books' New Visions Award, is a heart-stopping debut mystery that will keep readers on the edge of their seats until the very last page.

On Thea's Radar:
ALL of Ana's books sound fantastic, especially Ashes! But here's whats up on my radar this week. First, this fantasy novel that promises to be Game of Thrones meets The Hunger Games. Mmmkay.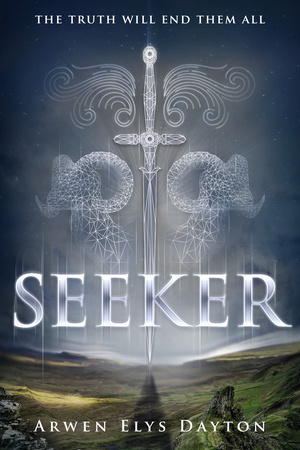 For readers of A Game of Thrones and The Hunger Games comes an epic new series.

The night Quin Kincaid takes her Oath, she will become what she has trained to be her entire life. She will become a Seeker. This is her legacy, and it is an honor. As a Seeker, Quin will fight beside her two closest companions, Shinobu and John, to protect the weak and the wronged. Together they will stand for light in a shadowy world. And she'll be with the boy she loves–who's also her best friend.

But the night Quin takes her Oath, everything changes. Being a Seeker is not what she thought. Her family is not what she thought. Even the boy she loves is not who she thought.

And now it's too late to walk away.

Next up on my list, a book I received in the mail last month. The cover and title are intriguing – the story sounds grave and powerful.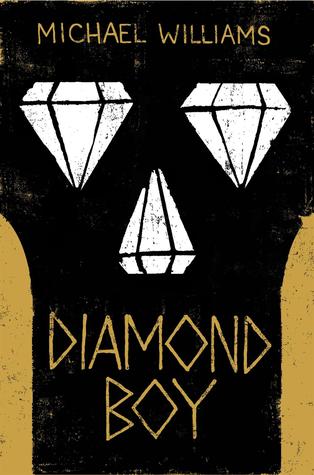 A high-stakes, harrowing adventure set in the diamond fields of Southern Africa, from the critically acclaimed author of Now Is the Time for Running.

"Diamonds for everyone."

That's what fifteen-year-old Patson Moyo hears when his family arrives in the Marange diamond fields. Soon Patson is working in the mines himself, hoping to find his girazi–the priceless stone that could change his life forever. But when the government's soldiers comes to Marange, Patson's world is shattered.

Set against the backdrop of President Robert Mugabe's brutal regime in Zimbabwe, Diamond Boy is the story of young man who succumbs to greed but finds his way out through a transformative journey to South Africa in search of his missing sister, in search of freedom, and in search of himself.

As part of my master's program, I took a course in the history, distribution and sale of comics. Several of my required textbooks were from Scott McCloud – and they were all informative and fantastic. Imagine my excitement, then, when I received an ARC of his new graphic novel in the mail from First Second books!
David Smith is giving his life for his art—literally. Thanks to a deal with Death, the young sculptor gets his childhood wish: to sculpt anything he can imagine with his bare hands. But now that he only has 200 days to live, deciding what to create is harder than he thought, and discovering the love of his life at the 11th hour isn't making it any easier!

This is a story of desire taken to the edge of reason and beyond; of the frantic, clumsy dance steps of young love; and a gorgeous, street-level portrait of the world's greatest city. It's about the small, warm, human moments of everyday life…and the great surging forces that lie just under the surface. Scott McCloud wrote the book on how comics work; now he vaults into great fiction with a breathtaking, funny, and unforgettable new work.

Ada Lovelace and Mary Shelley on an adventure? YES. I was lucky enough to get a copy of this ARC from a friend – and will be reading it ASAP.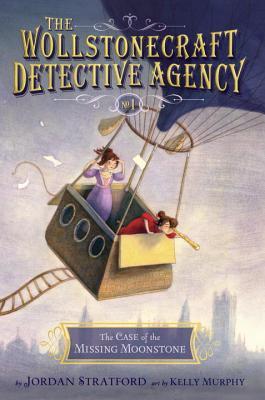 History, mystery, and science collide in a new series for middle-grade readers, perfect for fans of The Mysterious Benedict Society and Lemony Snicket!

Jordan Stratford imagines an alternate 1826, where Ada Lovelace (the world's first computer programmer) and Mary Shelley (author of Frankenstein) meet as girls and form a secret detective agency!

Lady Ada Byron, age eleven, is a genius. Isolated, awkward and a bit rude—but a genius. Mary Godwin, age fourteen, is a romantic. Adventurous, astute, and kind, Mary is to become Ada's first true friend. And together, the girls conspire to form the Wollstonecraft Detective Agency—a secret constabulary for the apprehension of clever criminals. Their first case involves a stolen heirloom, a false confession, and an array of fishy suspects. But it's no match for the deductive powers and bold hearts of Ada and Mary.

Mystery fans will love this tween girl riff on Sherlock Holmes and John Watson. History buffs will be delighted to see all the real figures who play a role in this story and appreciate the extensive backmatter that helps separate truth from fiction. Parents and educators hoping to promote the STEM fields for girls will be thrilled to have a series where two girls use math, science, and creative analytical thinking to solve crimes. But most especially–emerging readers will love this series filled with humor, action, intrigue and wonderful artwork from Kelly Murphy.

Also in the mail, the third book in Marie Brannan's increasingly awesome Lady Trent books: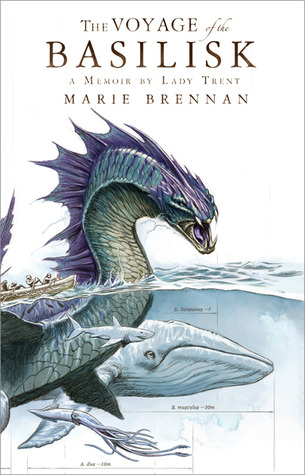 Devoted readers of Lady Trent's earlier memoirs, A Natural History of Dragons and The Tropic of Serpents, may believe themselves already acquainted with the particulars of her historic voyage aboard the Royal Survey Ship Basilisk, but the true story of that illuminating, harrowing, and scandalous journey has never been revealed—until now. Six years after her perilous exploits in Eriga, Isabella embarks on her most ambitious expedition yet: a two-year trip around the world to study all manner of dragons in every place they might be found. From feathered serpents sunning themselves in the ruins of a fallen civilization to the mighty sea serpents of the tropics, these creatures are a source of both endless fascination and frequent peril. Accompanying her is not only her young son, Jake, but a chivalrous foreign archaeologist whose interests converge with Isabella's in ways both professional and personal.

Science is, of course, the primary objective of the voyage, but Isabella's life is rarely so simple. She must cope with storms, shipwrecks, intrigue, and warfare, even as she makes a discovery that offers a revolutionary new insight into the ancient history of dragons.

Finally, a book that had me at "Lovecraftian Adventure."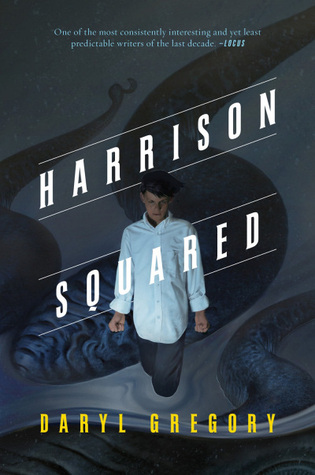 From award winning author Daryl Gregory comes a thrilling and colorful Lovecraftian adventure of a teenage boy searching for his mother, and the macabre creatures he encounters.

Harrison Harrison—H2 to his mom—is a lonely teenager who's been terrified of the water ever since he was a toddler in California, when a huge sea creature capsized their boat, and his father vanished. One of the "sensitives" who are attuned to the supernatural world, Harrison and his mother have just moved to the worst possible place for a boy like him: Dunnsmouth, a Lovecraftian town perched on rocks above the Atlantic, where strange things go on by night, monsters lurk under the waves, and creepy teachers run the local high school.

On Harrison's first day at school, his mother, a marine biologist, disappears at sea. Harrison must attempt to solve the mystery of her accident, which puts him in conflict with a strange church, a knife­wielding killer, and the Deep Ones, fish­-human hybrids that live in the bay. It will take all his resources—and an unusual host of allies—to defeat the danger and find his mother.

And that's it from us! What books do you have on YOUR radar?