"On The Smugglers' Radar" is a feature for books that have caught our eye: books we have heard of via other bloggers, directly from publishers, and/or from our regular incursions into the Amazon jungle. Thus, the Smugglers' Radar was born. Because we want far more books than we can possibly buy or review (what else is new?), we thought we would make the Smugglers' Radar into a weekly feature – so YOU can tell us which books you have on your radar as well!
On Ana's Radar:
Looking forward to reading this MG debut, Gertie's Leap to Greatness: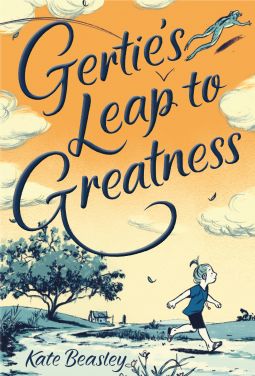 For fans of Three Times Lucky and The Penderwicks, this endearing new classic spins together sparkling humor, sizzle-pop writing, and a sassy main character with an unforgettable voice.

Gertie Reece Foy is 100% Not-From-Concentrate awesome. She has a daddy who works on an oil rig, a great-aunt who always finds the lowest prices at the Piggly Wiggly, and two loyal best friends. So when her absent mother decides to move away from their small town, Gertie sets out on her greatest mission yet: becoming the best fifth grader in the universe to show her mother exactly what she'll be leaving behind. There's just one problem: Seat-stealing new girl Mary Sue Spivey wants to be the best fifth grader, too. And there is simply not enough room at the top for the two of them.

From debut author Kate Beasley, and with illustrations by Caldecott Honor artist Jillian Tamaki, comes a classic tale of hope and homecoming that will empty your heart, then fill it back up again–one laugh at a time.

Not new or upcoming but an older short story collection that a friend recommended: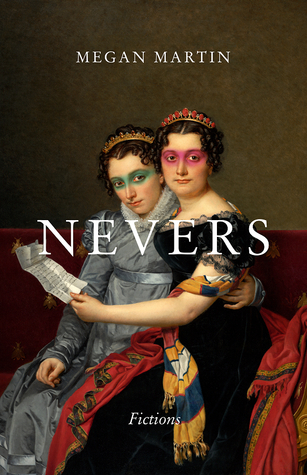 "Megan Martin's muscular, gleaming prose contends with how we as humans cope with the itchy banality of reality. Stuffed with imagi-nary men, future bathtub deaths, sick black jellies, meteor lettuce, and vaginas full of Jesus light, Nevers emerges from the tension between what is real, what is perceived, what is felt and what is completely imagined. What makes Martin such an amazing writer is that it's hard to discern the differences-and it doesn't even matter."

Melissa Broder, author of Scarecrone

"Nevers is that feeling you get when you are suddenly inside your-self, looking around, going, Hey, that's my coffee mug. That's my pen. I am me. It's like standing in your childhood home as the walls are replaced with snapshots of the same walls. This is a book, only it has a mouth."

Lindsay Hunter, author of Don't Kiss Me.

I found this upcoming Horror novel on Edelweiss and immediately requested it: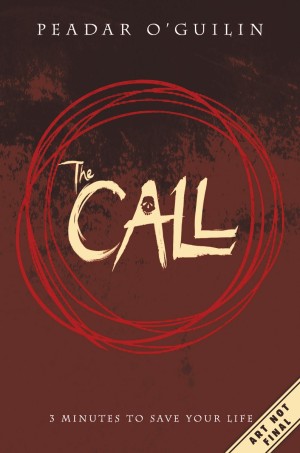 THREE MINUTES

You wake up alone in a horrible land. A horn sounds. The Call has begun.

TWO MINUTES

The Sidhe are close. They're the most beautiful and terrible people you've ever seen. And they've seen you.

ONE MINUTE

Nessa will be Called soon. No one thinks she has any chance to survive. But she's going to prove them wrong.

TIME'S UP

Could you survive the Call?

I have no words to describe how much I am looking forward to this one: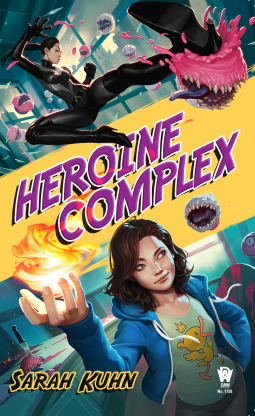 And another MG that looks fab, from an author whose work I Like: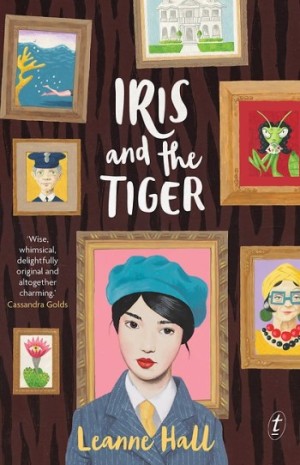 Twelve-year-old Iris has been sent to Spain on a mission: to make sure her elderly and unusual aunt, Ursula, leaves her fortune–and her sprawling estate—to Iris's scheming parents.

But from the moment Iris arrives at Bosque de Nubes, she realises something isn't quite right. There is an odd feeling around the house, where time moves slowly and Iris's eyes play tricks on her. While outside, in the wild and untamed forest, a mysterious animal moves through the shadows. Just what is Aunt Ursula hiding?

But when Iris discovers a painting named Iris and the Tiger, she sets out to uncover the animal's real identity–putting her life in terrible danger. Leanne Hall weaves surprisingly complex ideas about friendship and growing up into a wonderfully accessible novel for younger readers.

On Thea's Radar:
Oh, Heroine Complex! I cannot wait–Sarah Kuhn is the best, and this book sounds amazing.
Now, onto my radar! First up on my list is a book I didn't know was happening, but received this week! From the unparalleled Kate Milford, behold: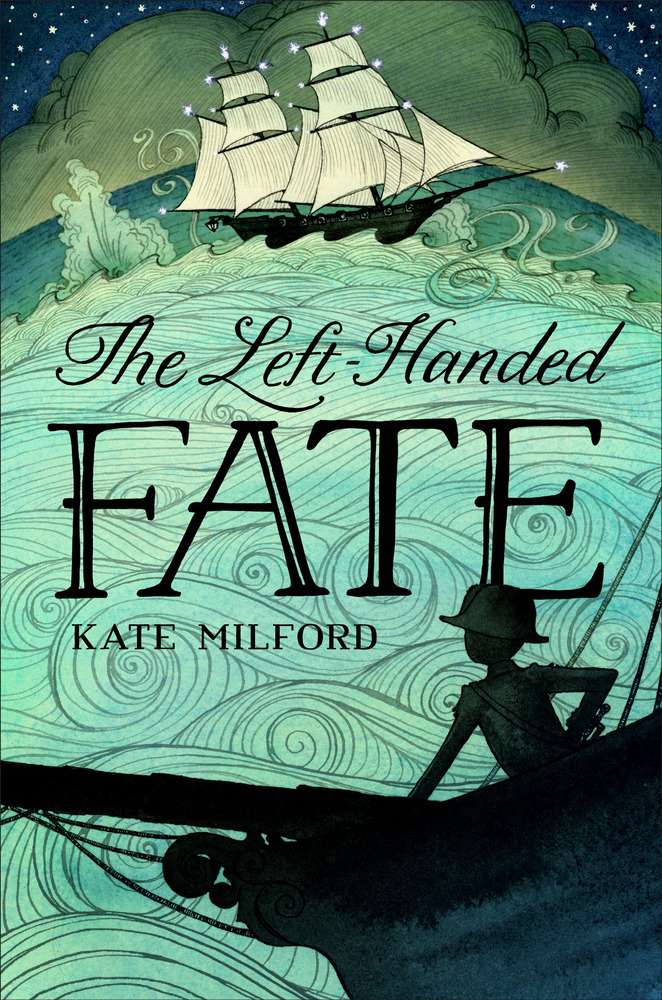 Lucy Bluecrowne and Maxwell Ault are on a mission: find the three pieces of a strange and arcane engine. They're not exactly sure what this machine does, but they have it on good authority that it will stop the war that's raging between their home country of England and Napoleon Bonaparte's France. Despite being followed by mysterious men dressed all in black, they're well on their way to finding everything they need when their ship, the famous Left-Handed Fate, is taken by the Americans.

And not just any Americans. The Fate (and with it, Lucy and Max) are put under the command of Oliver Dexter, who's only just turned twelve.

But Lucy and Max aren't the only ones trying to put the engine together, and if the pieces fall into the wrong hands, it could prove disastrous. Oliver is faced with a choice: help Lucy and Max and become a traitor to his country? Or follow orders and risk endangering that same country and many others at the same time–not to mention his friends?

Next up, a comic that I'm currently reading and digging: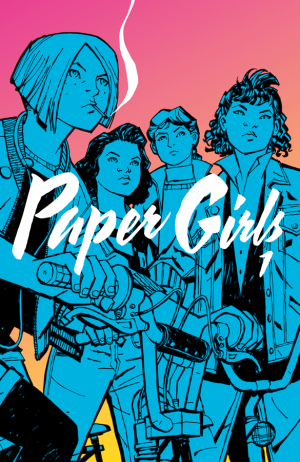 In the early hours after Halloween of 1988, four 12-year-old newspaper delivery girls uncover the most important story of all time. Suburban drama and otherworldly mysteries collide in this smash-hit series about nostalgia, first jobs, and the last days of childhood.

Collects Paper Girls #1-5.

Next on my list, a book with an intriguing–and terrifying–premise. What if you could live multiple simultaneous lives with constant companionship connected through a technological hive mind? I think I need this book right now.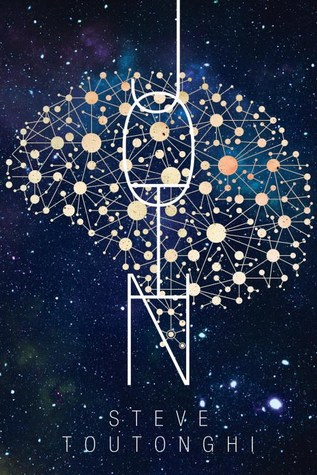 What if you could live multiple lives simultaneously, have constant, perfect companionship, and never die? That's the promise of Join, a revolutionary technology that allows small groups of minds to unite, forming a single consciousness that experiences the world through multiple bodies. But as two best friends, Chance and Lucky, living in an alternate version of our own near future quickly discover, the light of that miracle may be blinding them to its horrors.

Jolted out of comfortable, professional routines by a brutal encounter with a terrifying stranger and a malfunction in the join technology, Chance and Lucky follow a faint trail of clues off the grid in their desperate search for a cure. Their journey leads them into the scarred heart of the North American continent. There, within the improvised shelter of the "solos" left behind by the rush of technology, they encounter the architects of a new kind of human consciousness. With the planet descending into environmental ruin, their trust of each other becomes their only guide through the moral hazards of a society in which individual identity has come undone. Along the way, they must confront their own long-buried secrets, and learn how their story of injured conscience connects them to the arc of human evolution.

A deftly crafted, kaleidoscopic novel with the pulse of a thriller, Join explores big ideas in the current zeitgeist on an intimate, human scale.

Then there's this other future-scary book: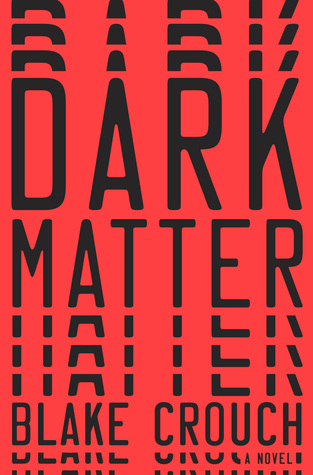 "Are you happy with your life?" Those are the last words Jason Dessen hears before the masked abductor knocks him unconscious. Before he awakens to find himself strapped to a gurney, surrounded by strangers in hazmat suits. Before a man Jason's never met smiles down at him and says, "Welcome back, my friend."

In this world he's woken up to, Jason's life is not the one he knows. His wife is not his wife. His son was never born. And Jason is not an ordinary college physics professor but a celebrated genius who has achieved something remarkable–something impossible.

Is it this world or the other that's the dream? And even if the home he remembers is real, how can Jason possibly make it back to the family he loves? The answers lie in a journey more wondrous and horrifying than anything he could've imagined—one that will force him to confront the darkest parts of himself even as he battles a terrifying, seemingly unbeatable foe.

Finally, have I ever mentioned how much of a sucker I am for game/arena trope stories? I think you all know that, right? So this new book, appropriately titled Arena, has me so so so excited.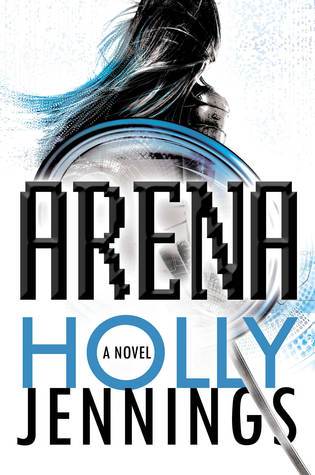 A fast-paced and gripping near-future science fiction debut about the gritty world of competitive gaming…

Every week, Kali Ling fights to the death on national TV.
She's died hundreds of times. And it never gets easier…

The RAGE tournaments—the Virtual Gaming League's elite competition where the best gamers in the world compete in a no-holds-barred fight to the digital death. Every bloody kill is broadcast to millions. Every player is a modern gladiator—leading a life of ultimate fame, responsible only for entertaining the masses.

And though their weapons and armor are digital, the pain is real.

Chosen to be the first female captain in RAGE tournament history, Kali Ling is at the top of the world—until one of her teammates overdoses. Now, she must confront the truth about the tournament. Because it is much more than a game—and even in the real world, not everything is as it seems.

The VGL hides dark secrets. And the only way to change the rules is to fight from the inside…

And that's it from us! What books do you have on YOUR radar?