"On The Smugglers' Radar" is a feature for books that have caught our eye: books we have heard of via other bloggers, directly from publishers, and/or from our regular incursions into the Amazon jungle. Thus, the Smugglers' Radar was born. Because we want far more books than we can possibly buy or review (what else is new?), we thought we would make the Smugglers' Radar into a weekly feature – so YOU can tell us which books you have on your radar as well!
On Ana's Radar:
Yay, new book by Cat Winters – I've loved everything I've read from her before so I am definitely going to pick this one up!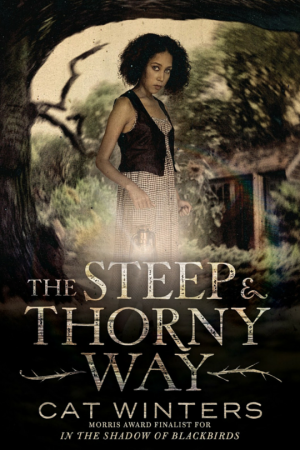 A thrilling reimagining of Shakespeare's Hamlet, The Steep and Thorny Way tells the story of a murder most foul and the mighty power of love and acceptance in a state gone terribly rotten.

1920s Oregon is not a welcoming place for Hanalee Denney, the daughter of a white woman and an African-American man. She has almost no rights by law, and the Ku Klux Klan breeds fear and hatred in even Hanalee's oldest friendships. Plus, her father, Hank Denney, died a year ago, hit by a drunk-driving teenager. Now her father's killer is out of jail and back in town, and he claims that Hanalee's father wasn't killed by the accident at all but, instead, was poisoned by the doctor who looked after him—who happens to be Hanalee's new stepfather.

The only way for Hanalee to get the answers she needs is to ask Hank himself, a "haint" wandering the roads at night.

I was browsing Goodreads the other day and came across this upcoming (next week!) title from Tor, Last Song Before Night: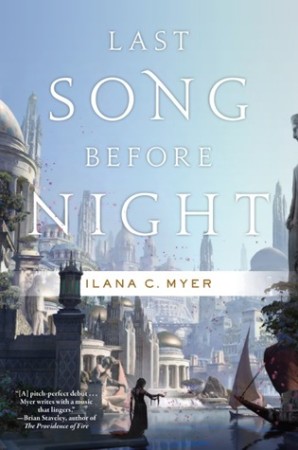 A high fantasy following a young woman's defiance of her culture as she undertakes a dangerous quest to restore her world's lost magic

Her name was Kimbralin Amaristoth: sister to a cruel brother, daughter of a hateful family. But that name she has forsworn, and now she is simply Lin, a musician and lyricist of uncommon ability in a land where women are forbidden to answer such callings—a fugitive who must conceal her identity or risk imprisonment and even death.

On the eve of a great festival, Lin learns that an ancient scourge has returned to the land of Eivar, a pandemic both deadly and unnatural. Its resurgence brings with it the memory of an apocalypse that transformed half a continent. Long ago, magic was everywhere, rising from artistic expression—from song, from verse, from stories. But in Eivar, where poets once wove enchantments from their words and harps, the power was lost. Forbidden experiments in blood divination unleashed the plague that is remembered as the Red Death, killing thousands before it was stopped, and Eivar's connection to the Otherworld from which all enchantment flowed, broken.

The Red Death's return can mean only one thing: someone is spilling innocent blood in order to master dark magic. Now poets who thought only to gain fame for their songs face a challenge much?greater: galvanized by Valanir Ocune, greatest Seer of the age, Lin and several others set out to reclaim their legacy and reopen the way to the Otherworld—a quest that will test their deepest desires, imperil their lives, and decide the future.

Stephanie Burgis has a new – adult!- book coming soon (ish) and I head it described as "wildly romantic, operatic historical fantasy". This is me right now: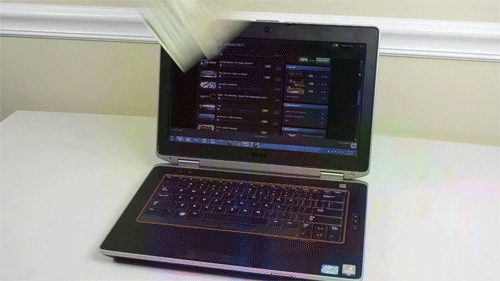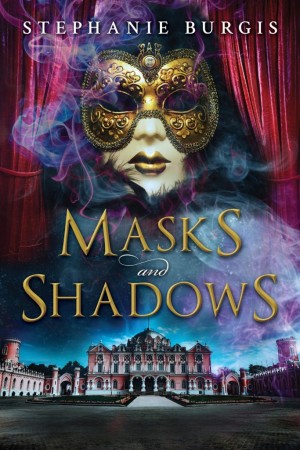 WOOHOOO THE NEXT MAX GLADSTONE NOVEL HAS A COVER PLEASE GIVE IT TO ME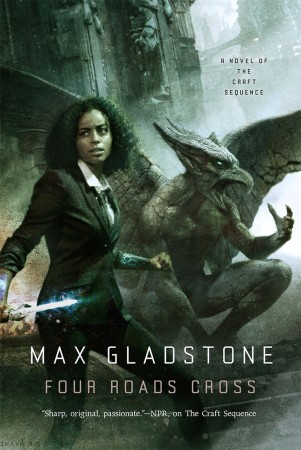 The great city of Alt Coulumb is in crisis. The moon goddess Seril, long thought dead, is back–and the people of Alt Coulumb aren't happy. Protests rock the city, and Kos Everburning's creditors attempt a hostile takeover of the fire god's church. Tara Abernathy, the god's in-house Craftswoman, must defend the church against the world's fiercest necromantic firm–and against her old classmate, a rising star in the Craftwork world.

As if that weren't enough, Cat and Raz, supporting characters from Three Parts Dead, are back too, fighting monster pirates; skeleton kings drink frozen cocktails, defying several principles of anatomy; jails, hospitals, and temples are broken into and out of; choirs of flame sing over Alt Coulumb; demons pose significant problems; a farmers' market proves more important to world affairs than seems likely; doctors of theology strike back; Monk-Technician Abelard performs several miracles; The Rats! play Walsh's Place; and dragons give almost-helpful counsel.

Finally, I really like the sound of Mirage by Tracy Clark: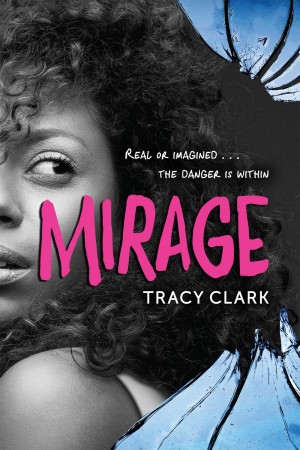 Seventeen-year-old Ryan Poitier Sharpe is a gutsy, outgoing girl who spends her summer days hurling herself out of planes at her parents' skydiving center in the Mojave Desert. Fiercely independent and willing to take risks, she challenges those around her to live life fully. But after a brush with death, Ryan is severely altered—she's not the same thrill-seeking girl she once was and seems to be teetering on the edge of psychosis. As her relationships crumble and her life unravels, Ryan must fight the girl she's become—or lose herself forever—in this eerie and atmospheric thriller.

On Thea's Radar:
OMG obviously I am just as (even more?) excited about Stephanie Burgis's new book–KAT LOVE FOREVER, and I cannot wait to read her new stuff. Also I am very pleased to have a copy of Last Song Before Night in the rotation–yesssss.
SO! First up on my radar this week is this YA urban fantasy novel (since I'm kinda in the mood given my recent Hexed binge):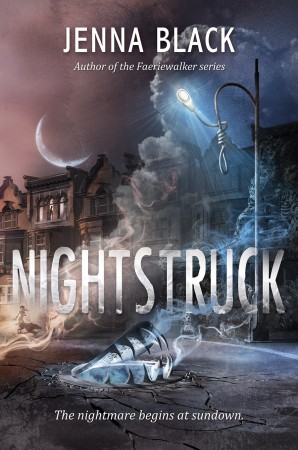 The night is the enemy, and the city of Philadelphia is its deadliest weapon.

Becket is an ordinary teenage girl, wrestling with the upheaval of her parents' divorce. Her biggest problems to date have been choosing which colleges to apply to, living up to her parents' ambitious expectations of her, and fighting her secret crush on her best friend's boyfriend. That all changes the night she tries to save an innocent life and everything goes horribly wrong.

Becket has been tricked into opening a door between worlds. As dark magic trickles into Philadelphia, strange creatures roam the streets and inanimate objects come to life, all of them bloodthirsty and terrifying. The city returns to normal when the sun rises each morning. The moment the sun sets, most citizens shut themselves in their houses and stay there no matter what they hear.

The magic is openly hostile to most mortals, but there are some it seems to covet, trying to lure them out into the night. While Becket struggles to protect her friends and family from predatory creatures of the night, she is constantly tempted to shrug off her responsibilities and join them.

Next up, the next book in Marie Brennan's Lady Trent/Dragons series: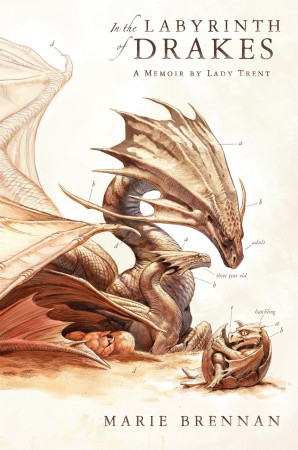 The thrilling new book in the much-loved fantasy series from Marie Brennan, as the glamorous Lady Trent takes her adventurous explorations to the deserts of Akhia
Even those who take no interest in the field of dragon naturalism have heard of Lady Trent's expedition to the inhospitable deserts of Akhia. Her discoveries there are the stuff of romantic legend, catapulting her from scholarly obscurity to worldwide fame. The details of her personal life during that time are hardly less private, having provided fodder for gossips in several countries.

As is so often the case in the career of this illustrious woman, the public story is far from complete. In this, the fourth volume of her memoirs, Lady Trent relates how she acquired her position with the Royal Scirling Army; how foreign saboteurs imperiled both her work and her well-being; and how her determined pursuit of knowledge took her into the deepest reaches of the Labyrinth of Drakes, where the chance action of a dragon set the stage for her greatest achievement yet.

Adam Christopher's new novel also looks awesome: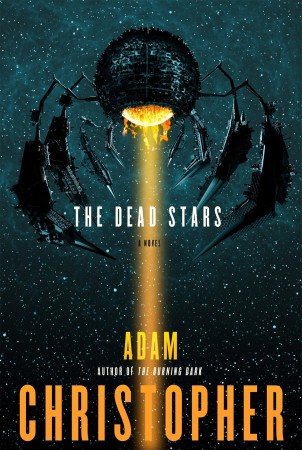 With humanity in danger from an intergalactic mechanical race of Spiders, one crew sets out to discover a planet said not to exist–but they don't expect the horrifying secret hidden in the dark of space….
They are the Wraiths: the biggest, most heavily armored starships in the Fleet. They are also the most secret, floating still and silent, deep–deep–in interstellar space, listening to the Spider's psychic communications network, plotting the data in an attempt to locate the home world of the machine gestalt: Warworld Prime, a planet that has never been discovered.

A planet some say doesn't even exist.

When the test flight of the U-Star Manhattan–the first of a new class of starship with an experimental engine–goes wrong, the seven-person crew find themselves shipwrecked, trapped in the interstitial nothingness that separates our universe from the next. But as the crew start to disappear one by one and the true purpose of their secret mission is uncovered, the survivors make a startling discovery about the eternal void they are lost in forever.

They are not alone.

Then there's this gaslamp duology from Leanna Renee Heiber: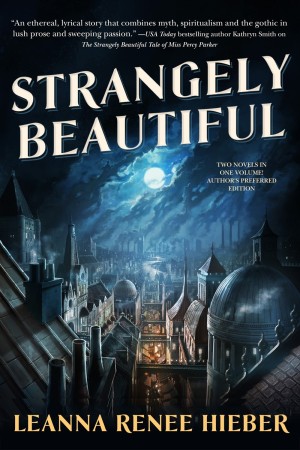 This author's preferred edition reunites Heiber's critically-acclaimed first two books (The Strangely Beautiful Tale of Miss Percy Parker and The Darkly Luminous Fight for Persephone Parker) and has been revised for Tor's publication.

Persephone Parker is different, with her snow-white hair, pearlescent skin, and uncanny ability to see and communicate with ghosts. Percy never imagined that she had immense power, much less that she would someday find true love in a most unexpected place.

Athens Academy, an elite boarding school in Queen Victoria's London, is the citadel of the Guard, an ancient order that battles the forces of evil. Professor Alexi Richman, who leads the Guard, dreams of their missing seventh member, and fears that without her, they will be unable to defeat the hellhound wreaking havoc in Whitechapel–killings attributed to Jack the Ripper.

As ancient Greek myths begin playing out in gaslit London. Percy and her new friends and allies must overcome their preconceptions about each other before they can set the world to rights.

Last but certainly not least, look at this awesome period mystery set in Hollywood's golden age! WANT!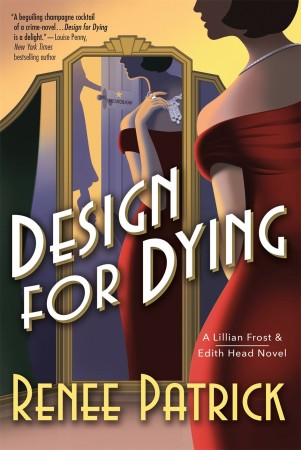 This debut is the first in a series of riveting behind-the-scenes mysteries from Hollywood's Golden Age.

Los Angeles, 1937. Lillian Frost has traded dreams of stardom for security as a department store salesgirl . . . until she discovers she's a suspect in the murder of her former roommate, Ruby Carroll. Party girl Ruby died wearing a gown she stole from the wardrobe department at Paramount Pictures, domain of Edith Head.

Edith has yet to win the first of her eight Academy Awards; right now she's barely hanging on to her job, and a scandal is the last thing she needs. To clear Lillian's name and save Edith's career, the two women join forces.

Unraveling the mystery pits them against a Hungarian princess on the lam, a hotshot director on the make, and a private investigator who's not on the level. All they have going for them are dogged determination, assists from the likes of Bob Hope and Barbara Stanwyck, and a killer sense of style. In show business, that just might be enough.

Handy order links where available: