"On The Smugglers' Radar" is a feature for books that have caught our eye: books we have heard of via other bloggers, directly from publishers, and/or from our regular incursions into the Amazon jungle. Thus, the Smugglers' Radar was born. Because we want far more books than we can possibly buy or review (what else is new?), we thought we would make the Smugglers' Radar into a weekly feature – so YOU can tell us which books you have on your radar as well!
On Ana's Radar:
So last week we saw the announcement that Black Widow is getting a YA novel, written by Margaret Stohl! I am cautiously optimist about this: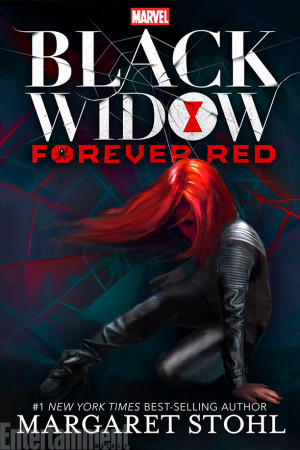 Enter the world of Black Widow in this thrilling Marvel young adult novel, penned by #1 New York Times bestselling author Margaret Stohl.

This novel features all the thrilling adventure readers will expect from the Marvel brand, backed up by the young-adult cred of #1 New York Times bestselling author Margaret Stohl. Uncover a new side of the Marvel Universe, accessible to old fans and new readers alike, as Stohl weaves an unforgettable story through the world of the Black Widow.

The cover for Cindy Pon's Serpentine has finally been revealed!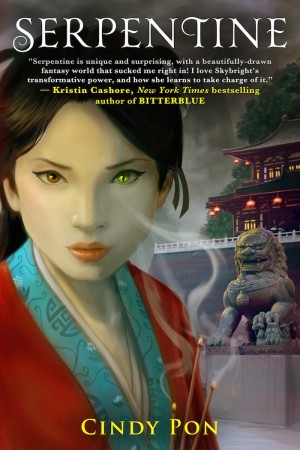 SERPENTINE is a sweeping fantasy set in the ancient Kingdom of Xia and inspired by the rich history of Chinese mythology.

Lush with details from Chinese folklore, SERPENTINE tells the coming of age story of Skybright, a young girl who worries about her growing otherness. As she turns sixteen, Skybright notices troubling changes. By day, she is a companion and handmaid to the youngest daughter of a very wealthy family. But nighttime brings with it a darkness that not even daybreak can quell.

When her plight can no longer be denied, Skybright learns that despite a dark destiny, she must struggle to retain her sense of self – even as she falls in love for the first time.

Andrea K Host's cover for the sequel to The Pyramids of London (which we should be reading soon!) is beautiful (of course it is, it's a Julie Dillon cover!)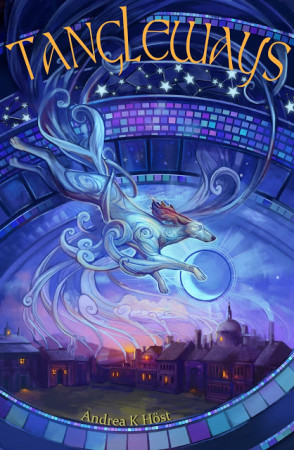 Since I am getting into comics so much lately I have been searching for upcoming new series to look forward to. Two of them are coming from Image later this year. First, is the one by Skottie Young and Jean-Francois Beaulieu…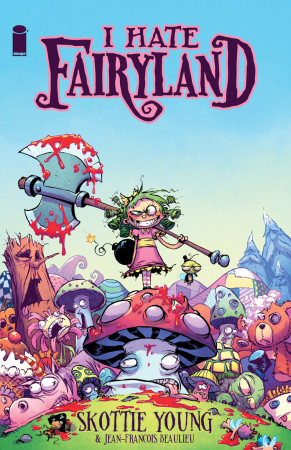 READERS WILL LOVE SKOTTIE YOUNG'S I HATE FAIRYLAND
Snarky, salty Gertrude is trapped in a rainbow world of bunnies and gumdrops… which makes her want to take a battle axe to anything that moves…

Once upon a time a little girl named Gertrude went away to the magical world of Fairyland… and was stuck there for almost thirty years…

Bestselling artist Skottie Young (Fortunately, the Milk, Rocket Raccoon, Dorothy and the Wizard of Oz) and Jean-Francois Beaulieu (Dorothy and the Wizard of Oz) would like to introduce you to Gertrude, a snarky, slightly deranged 40-year-old with a battle axe who happens to be trapped in a Shirley Temple-esque body and confined to the technicolor funworld that is Fairyland. I HATE FAIRYLAND is an all-new series full of morbid, dark humor and snark—perfect for fans of Invader Zim and Fight Club.

…and the other is comic that promises to be "sad and dark":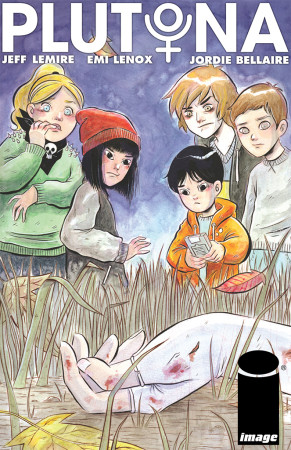 Jeff Lemire, Emi Lenox, and Jordie Bellaire explore the nature of friendship and good and evil

Image Comics is pleased to announce that writer Jeff Lemire, artist Emi Lenox, and colorist Jordie Bellaire will team up to explore the nature of friendship and the line between good and evil in an all-new series—PLUTONA.

"Plutona will use the superhero genre as the entry point into a dark journey that explores the nature of friendship and good and evil, all through the eyes of five children alone in the woods," hinted Lemire.

Lenox added: "The children in Plutona face some really dark situations and will realize that not everything is going to be okay. Don't let the artwork fool you, this is not a children's book. This is the kind of story I've been wanting to create for quite some time and am excited to do so with such talented folks like Jeff and Jordie."

PLUTONA follows the story of five suburban kids who make a shocking discovery while exploring the woods one day after school… the body of the world's greatest super hero, Plutona, laying dead among the mud and grass.

"I don't know which is cooler: That Plutona tells the tale of a group of friends grappling with the realities of good and evil, or that Jeff and Emi themselves are such good friends and they're finally working together on their own project," said Eric Stephenson, Publisher at Image Comics. "Whatever the case, I'm just excited that they've entrusted Image to publish such a cool book."

Led by the headstrong Mie and the troubled Teddy, the kids decide to keep their incredible discovery a secret, but it soon starts to tear their young lives apart, setting them against one another and pulling them into a darkness they may never be able to return from.

The series is set to launch from Image Comics in 2015.

On Thea's Radar:
First up on my radar, a really strikingly awesome cover: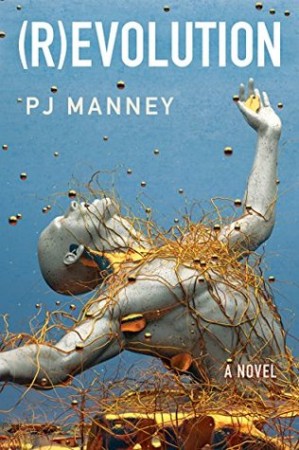 Scientist Peter Bernhardt has dedicated his life to nanotechnology, the science of manipulating matter on the atomic scale. As the founder of Biogineers, he is on the cusp of revolutionizing brain therapies with microscopic nanorobots that will make certain degenerative diseases become a thing of the past. But after his research is stolen by an unknown enemy, seventy thousand people die in Las Vegas in one abominable moment. No one is more horrified than Peter, as this catastrophe sets in motion events that will forever change not only his life but also the course of human evolution.

Peter's company is torn from his grasp as the public clamors for his blood. Desperate, he turns to an old friend, who introduces him to the Phoenix Club, a cabal of the most powerful people in the world. To make himself more valuable to his new colleagues, Peter infuses his brain with experimental technology, exponentially upgrading his mental prowess and transforming him irrevocably.

As he's exposed to unimaginable wealth and influence, Peter's sense of reality begins to unravel. Do the club members want to help him, or do they just want to claim his technology? What will they do to him once they have their prize? And while he's already evolved beyond mere humanity, is he advanced enough to take on such formidable enemies and win?

Next up, the new Neal Stephenson, which sounds promising: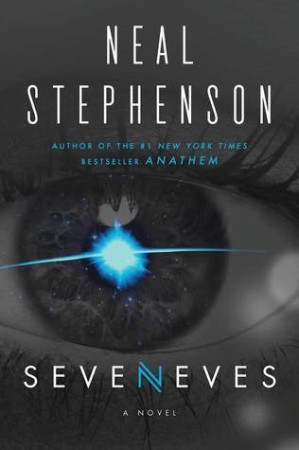 An exciting and thought-provoking science fiction epic—a grand story of annihilation and survival spanning five thousand years.

What would happen if the world were ending?

A catastrophic event renders the earth a ticking time bomb. In a feverish race against the inevitable, nations around the globe band together to devise an ambitious plan to ensure the survival of humanity far beyond our atmosphere, in outer space.

But the complexities and unpredictability of human nature coupled with unforeseen challenges and dangers threaten the intrepid pioneers, until only a handful of survivors remain . . .

Five thousand years later, their progeny—seven distinct races now three billion strong—embark on yet another audacious journey into the unknown . . . to an alien world utterly transformed by cataclysm and time: Earth.

Parallel worlds, portals, and a very pretty cover. Yes please.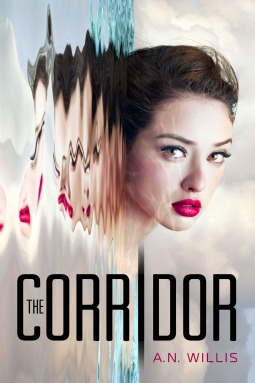 Infinite worlds. Endless possibilities . . .

Stel Alaster has never known life without the Corridor. It appeared suddenly seventeen years ago, the only portal to a parallel version of our world—Second Earth. Everyone on First Earth fears Mods, the genetically modified Second Earthers who built the Corridor. They are too smart, too strong, and have powers that can't be controlled. Any Mod found on First Earth is branded, then detained in the Corridor's research labs.

Only Stel has a dangerous secret. She has a power, too: She can open a portal to Second Earth . . . and several other parallel universes she's discovered. If anyone ever finds out, she'll be imprisoned, no better than a Mod or common lab rat.

But when the Corridor starts to fail, emitting erratic bursts of energy that could destroy First Earth, Stel must risk everything to save the people and world she loves. With the help of an escaped Mod and an infuriatingly arrogant boy from a third universe, Stel sets out to unravel the mysteries of the Corridor and stabilize it before it's too late. The fate of every world lies in the balance. . . .

New Peter Clines!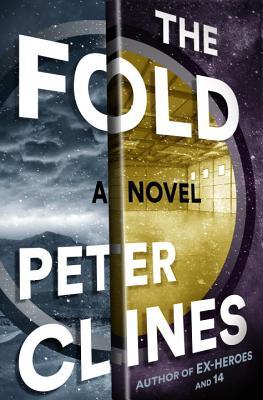 STEP INTO THE FOLD.
IT'S PERFECTLY SAFE.

The folks in Mike Erikson's small New England town would say he's just your average, everyday guy. And that's exactly how Mike likes it. Sure, the life he's chosen isn't much of a challenge to someone with his unique gifts, but he's content with his quiet and peaceful existence.

That is, until an old friend presents him with an irresistible mystery, one that Mike is uniquely qualified to solve: far out in the California desert, a team of DARPA scientists has invented a device they affectionately call the Albuquerque Door. Using a cryptic computer equation and magnetic fields to "fold" dimensions, it shrinks distances so that a traveler can travel hundreds of feet with a single step.

The invention promises to make mankind's dreams of teleportation a reality. And, the scientists insist, traveling through the Door is completely safe.

Yet evidence is mounting that this miraculous machine isn't quite what it seems—and that its creators are harboring a dangerous secret.

As his investigations draw him deeper into the puzzle, Mike begins to fear there's only one answer that makes sense. And if he's right, it may only be a matter of time before the project destroys…everything.

A cunningly inventive mystery featuring a hero worthy of Sherlock Holmes and a terrifying final twist you'll never see coming, The Fold is that rarest of things: a genuinely page-turning science-fiction thriller. Step inside its pages and learn why author Peter Clines has already won legions of loyal fans.

Finally, a scifi thriller that sounds awesome.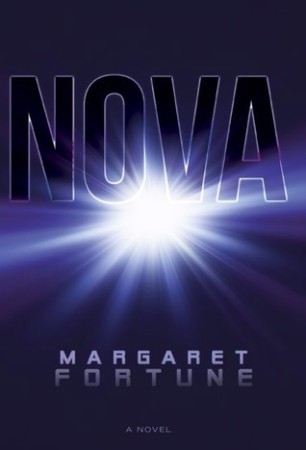 *36:00:00*

The clock activates so suddenly in my mind, my head involuntarily jerks a bit to the side. The fog vanishes, dissipated in an instant as though it never was. Memories come slotting into place, their edges sharp enough to leave furrows, and suddenly I know. I know exactly who I am.

My name is Lia Johansen, and I was named for a prisoner of war. She lived in the Tiersten Internment Colony for two years, and when they negotiated the return of the prisoners, I was given her memories and sent back in her place.

And I am a genetically engineered human bomb.

Lia Johansen was created for only one purpose: to slip onto the strategically placed New Sol Space Station and explode. But her mission goes to hell when her clock malfunctions, freezing her countdown with just two minutes to go. With no Plan B, no memories of her past, and no identity besides a name stolen from a dead POW, Lia has no idea what to do next. Her life gets even more complicated when she meets Michael Sorenson, the real Lia's childhood best friend.

Drawn to Michael and his family against her better judgment, Lia starts learning what it means to live and love, and to be human. It is only when her countdown clock begins sporadically losing time that she realizes even duds can still blow up. If she wants any chance at a future, she must find a way to unlock the secrets of her past and stop her clock. But as Lia digs into her origins, she begins to suspect there's far more to her mission and to this war, than meets the eye. With the fate of not just a space station but an entire empire hanging in the balance, Lia races to find the truth before her time—literally—runs out.

And that's it from us! What books do you have on YOUR radar?