"On The Smugglers' Radar" is a feature for books that have caught our eye: books we have heard of via other bloggers, directly from publishers, and/or from our regular incursions into the Amazon jungle. Thus, the Smugglers' Radar was born. Because we want far more books than we can possibly buy or review (what else is new?), we thought we would make the Smugglers' Radar into a weekly feature – so YOU can tell us which books you have on your radar as well!
On Ana's Radar:
One of my top 10 books of 2013 was Sarah McCarry's beautiful All Our Pretty Songs and that book is a sequel (prequel) coming out. The cover was revealed last week and it is so beautiful: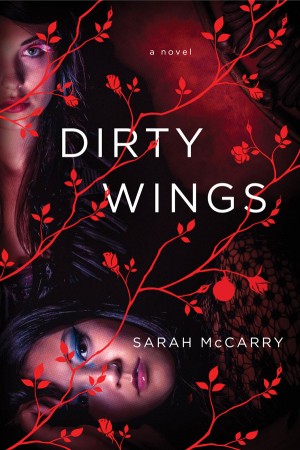 Maia is a teenage piano prodigy and dutiful daughter, imprisoned in the oppressive silence of her adoptive parents' house like a princess in an ivory tower. Cass is a street rat, witch, and runaway, scraping by with her wits and her knack for a five-fingered discount. When a chance encounter brings the two girls together, an unlikely friendship blossoms that will soon change the course of both their lives. Cass springs Maia from the jail of the only world she's ever known, and Maia's only too happy to make a break for it. But Cass didn't reckon on Jason, the hypnotic blue-eyed rocker who'd capture Maia's heart as soon as Cass set her free–and Cass isn't the only one who's noticed Maia's extraordinary gifts. Is Cass strong enough to battle the ancient evil she's unwittingly awakened–or has she walked into a trap that will destroy everything she cares about?In this time, like in any time, love is a dangerous game.

This LGBT romantic comedy seems really cute: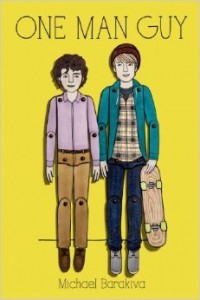 Alek Khederian should have guessed something was wrong when his parents took him to a restaurant. Everyone knows that Armenians never eat out. Why bother, when their home cooking is far superior to anything "these Americans" could come up with? Between bouts of interrogating the waitress and criticizing the menu, Alek's parents announce that he'll be attending summer school in order to bring up his grades.

Alek is sure this experience will be the perfect hellish end to his hellish freshmen year of high school. He never could've predicted that he'd meet someone like Ethan. Ethan is everything Alek wishes he were: confident, free-spirited, and irreverent. When Ethan gets Alek to cut school and go to a Rufus Wainwright concert in New York City's Central Park, Alek embarks on his first adventure outside the confines of his suburba New Jersey existence. He can't believe a guy this cool wants to be his friend. And before long, it seems like Ethan wants to be more than friends. Alek has never thought about having a boyfriend—he's barely ever had a girlfriend—but maybe it's time to think again. One Man Guy is a romantic, moving, laugh-out-loud-funny story about what happens when one person cracks open your world and helps you see everything—and, most of all, yourself–like you never have before.

Despite hearing only good things about Mr Fox, I still haven't cracked open that book. But Helen Oyeyemi's new book sounds a bit more up my alley?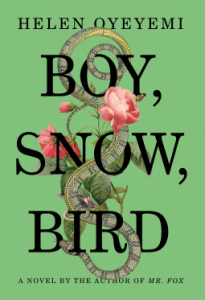 In the winter of 1953, Boy Novak arrives by chance in a small town in Massachusetts, looking, she believes, for beauty—the opposite of the life she's left behind in New York. She marries a local widower and becomes stepmother to his winsome daughter, Snow Whitman.

A wicked stepmother is a creature Boy never imagined she'd become, but elements of the familiar tale of aesthetic obsession begin to play themselves out when the birth of Boy's daughter, Bird, who is dark-skinned, exposes the Whitmans as lightskinned African Americans passing for white. Among them, Boy, Snow, and Bird confront the tyranny of the mirror to ask how much power surfaces really hold. Dazzlingly inventive and powerfully moving, Boy, Snow, Bird is an astonishing and enchanting novel. With breathtaking feats of imagination, Helen Oyeyemi confirms her place as one of the most original and dynamic literary voices of our time.

One of our FABULOUS readers brought this to my attention and I immediately bought it, no questions asked.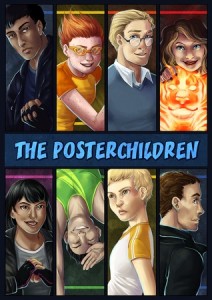 Nestled in the Cascade mountains in the Pacific Northwest, Maillardet's Foundation for the Future of Humanity is widely accepted as being the premiere training facility for young posthumans. The Academy accepts superpowered posterchildren from ages six through seventeen, guiding them through the training that they'll need if they want to become legally licensed heroes.

Maillardet's Academy advertises itself as being for all types, welcoming the offspring of the greatest heroes of today – like Ernest Wright, the son of the Commander – along with new posters just learning to control their powers – like Juniper Hovick, a temperamental New Yorker with a flaming menagerie. Maillardet's is where the heroes of tomorrow are assembled today, so the pressure to perform is high.

For disgraced legacy poster Malek Underwood, the third block of his training begins with him being knocked from his pedestal as the top student in the school, then paired with an almost failing lesbian speedster named Zipporah Chance. Though they come from different backgrounds, Ernest, Juniper, Malek, and Zipporah all have the same goal: surviving the year.

If they're ever going to become heroes, they have to make it to finals, first.

This book showed up on my feedreader last week and it sounded interesting: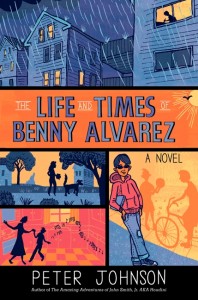 For readers who can't get enough of the funny writings of bestselling authors Jerry Spinelli and Gary D. Schmidt comes another heartfelt story about school, friendship, and family from Peter Johnson, author of The Amazing Adventures of John Smith, Jr. AKA Houdini—a Kirkus Reviews Best Book of 2012.

Everyone thinks Benny Alvarez is Mr. Negativity. According to Benny, he's just realistic about seeing the "other side" of things—when it comes to just about everything. But maybe there's another way to deal with the things Benny can't control—like his ailing grandfather, his wild younger brother, and the know-it-all girls at school. In this poignant novel about acceptance, Benny Alvarez will have to decide . . . Is the glass half empty or half full?

The Life and Times of Benny Alvarez is a novel that will make you laugh, cry, and appreciate your family all the more.

Nnedi Okorafor is an author that is hit or miss with me but I am keen on her next book: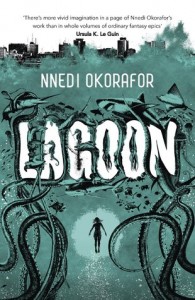 Three strangers, each isolated by his or her own problems: Adaora, the marine biologist. Anthony, the rapper famous throughout Africa. Agu, the troubled soldier. Wandering Bar Beach in Lagos, Nigeria's legendary mega-city, they're more alone than they've ever been before.

But when something like a meteorite plunges into the ocean and a tidal wave overcomes them, these three people will find themselves bound together in ways never imagined. Together with Ayodele, a visitor from beyond the stars, they must race through Lagos and against time itself in order to save the city, the world… and themselves.

'There was no time to flee. No time to turn. No time to shriek. And there was no pain. It was like being thrown into the stars.'

On Thea's Radar: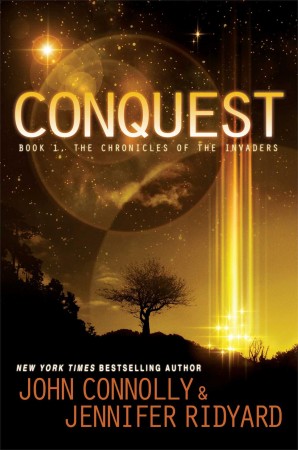 The first in a stunning new science fiction trilogy, Conquest introduces a world where humanity has been conquered by a powerful alien rulership—unless a group of young rebels can unlock their powers and help rescue humankind from its terrible fate.

Earth has been invaded by the Illyri—a beautiful, civilized, yet ruthless alien race. The Resistance grows stronger against the invaders, for it is up to the young people of the Earth to lead the battle and save humanity.

Syl Hellais, conceived among the stars, is the oldest alien child on Earth. The daughter of one of the planet's rulers, she has hidden gifts and powers that she does yet fully understand.

But all is not as it seems. Secret experiments are being conducted on humans, the Illyri are at war among themselves, and the sinister Nairene Sisterhood has arrived on Earth, hungry for new blood. When Syl helps a pair of young fighters escape execution, she finds herself sentenced to death and pursued by her own kind. Soon, she even risks breaking the greatest taboo of her race by falling in love with a human.

Now the hunter has become the hunted, and the predators have become prey. And as Syl is about to learn, the real invasion is yet to begin…

Quarantine governmental thriller! Yes please!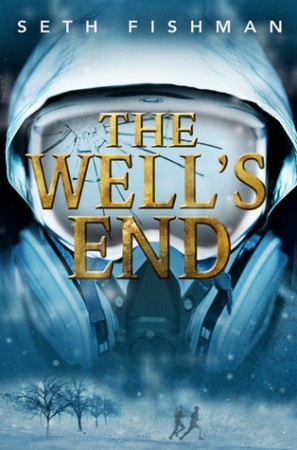 A deadly virus and an impossible discovery unite in one enthralling can't-miss read…

Sixteen-year-old Mia Kish has always been afraid of the dark. After all, she's baby Mia, the one who fell down a well. That was years ago, though the darkness still haunts her. But when her classmates and teachers at ritzy Westbrook Academy start dying of old age from a bizarre and frightening virus that ages its victims years in a matter of hours, Mia becomes haunted by a lot more than the dark. Their deaths are gruesome and Mia worries she and her friends may be next. In order to survive, Mia and her small crew must break quarantine and outrun armed soldiers in hazmat suits who shoot first and ask questions later.

And there's only one place to go—the Cave, aka Fenton Electronics. Mia knows it's somehow connected and hopes her dad, Director of Fenton Electronics, who has always been strangely secretive about his work, has the answers she needs, and more importantly a cure to save everyone before the whole town succumbs to the mysterious virus. Unfortunately, it's not answers Mia discovers, but something far more treacherous and impossible than even the virus itself.

A high-stakes, fast-paced adventure with imagination and heart.

I can honestly say I have no clear idea as to what this book is about (floating trash island fantasy?!), but it sounds like a surreal ride and I'm ready to jump on it: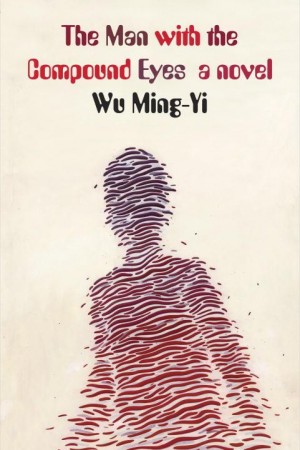 The English-language debut of an exciting new award-winning voice from Taiwan-a stunning novel that is at once fantasy, reality, and dystopian environmental saga, in which the lives of two people from very different worlds intertwine under the shadow of a man-made catastrophe.

On the mythical island of Wayo-Wayo, young Atile'i has just seen his 180th full moon and, following the tradition of his people, is sent out alone into the vast Pacific as a sacrifice to the Sea God. Just when it seems that all hope is lost, he happens upon a new home-a vast island made of trash. Meanwhile, in Taiwan, Alice, a professor of literature, is preparing to commit suicide following the disappearance of her husband and son. But her plans are put on hold when the trash island collides with the Taiwan coast where Alice lives. Her home is destroyed, but meeting Atile'i gives her life new meaning as they set out to solve the mystery of her lost family. Drawing in the narratives of others affected by the disaster-Alice's friends and neighbors, environmentalists from abroad, the mysterious man with the compound eyes-the novel tells an enthralling, surreal story of the known-and unknown-world around us.

I read book 1 in this series, Robopocalypse when it first came out a couple of years ago and I highly enjoyed it (even though there is NO WAY humans would survive against the robot uprising, sorry, just saying). I'll definitely be back for the sequel!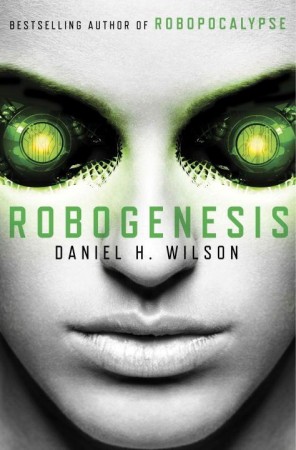 The stunningly creative, epic sequel to Wilson's blockbuster thriller and New York Times bestseller Robopocalypse

"The machine is still out there. Still alive."

Humankind had triumphed over the machines. At the end of Robopocalypse, the modern world was largely devastated, humankind was pressed to the point of annihilation, and the earth was left in tatters…but the master artificial intelligence presence known as Archos had been killed.

In Robogenesis, we see that Archos has survived. Spread across the far reaches of the world, the machine code has fragmented into millions of pieces, hiding and regrouping. In a series of riveting narratives, Robogenesis explores the fates of characters new and old, robotic and human, as they fight to build a new world in the wake of a devastating war. Readers will bear witness as survivors find one another, form into groups, and react to a drastically different (and deadly) technological landscape. All the while, the remnants of Archos's shattered intelligence are seeping deeper into new breeds of machines, mounting a war that will not allow for humans to win again.

Daniel H. Wilson makes a triumphant return to the apocalyptic world he created, for an action-filled, raucous, very smart thrill ride about humanity and technology pushed to the tipping point.

Another end-of-the-world and alien intervention novel that sounds intriguing… (Sister protagonists? Yes please.)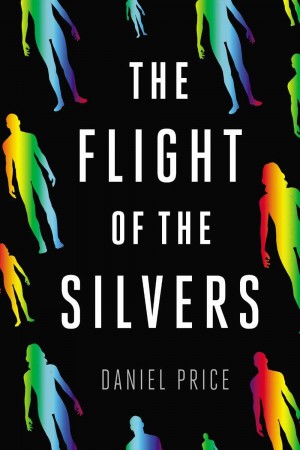 A thrilling genre-bending saga about six extraordinary people whose fates become intertwined on an Earth far different from their own.

Without warning, the world comes to an end for Hannah and Amanda Given. The sky looms frigid white, and every airplane crashes to the ground. But the sisters are saved by three eerily beautiful strangers, who force mysterious silver bracelets onto their wrists. Within minutes, the sky comes down in a crushing sheet of light and everything around them is gone. Shielded from the devastation by their silver adornments, they suddenly find themselves elsewhere—on a bizarre alternate Earth, where restaurants move through the air like flying saucers and time is manipulated by common household appliances.

Soon Hannah and Amanda are joined by four other survivors from their world. At risk from enemies they never knew they had and afflicted with extraordinary abilities they never wanted, the sisters and their new companions band together on an epic journey to track down the one man who can help them—before time runs out.

And last but not least, the new John Scalzi – hopefully I'll enjoy it more than Redshirts (fun, but indulgent and forgettable)…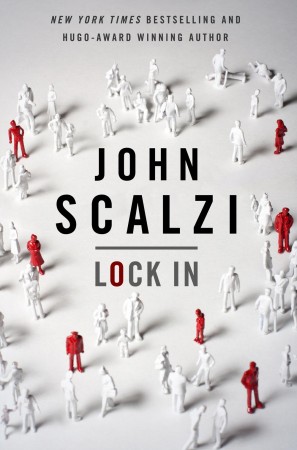 Fifteen years from now, a new virus sweeps the globe. 95% of those afflicted experience nothing worse than fever and headaches. Four percent suffer acute meningitis, creating the largest medical crisis in history. And one percent find themselvs "locked in"—fully awake and aware, but unable to move or respond to stimulus.

One per cent doesn't seem like a lot. But in the United States, that's 1.7 million people "locked in"…including the President's wife and daughter.

Spurred by grief and the sheer magnitude of the suffering, America undertakes a massive scientific initiative. Nothing can restore the ability to control their own bodies to the locked in. But then two new technologies emerge. One is a virtual-reality environment, "The Agora," in which the locked-in can interact with other humans, both locked-in and not. The other is the discovery that a few rare individuals have brains that are receptive to being controlled by others, meaning that from time to time, those who are locked in can "ride" these people and use their bodies as if they were their own.

This skill is quickly regulated, licensed, bonded, and controlled. Nothing can go wrong. Certainly nobody would be tempted to misuse it, for murder, for political power, or worse….

And that's it from us! What books do YOU have on your radar?