"On The Smugglers' Radar" is a feature for books that have caught our eye: books we have heard of via other bloggers, directly from publishers, and/or from our regular incursions into the Amazon jungle. Thus, the Smugglers' Radar was born. Because we want far more books than we can possibly buy or review (what else is new?), we thought we would make the Smugglers' Radar into a weekly feature – so YOU can tell us which books you have on your radar as well!
On Ana's Radar:
I am starting with the most exciting cover release of the week. Kameron Hurley's The Mirror Empire sounds awesome, looks awesome and I ALREADY HAVE AN ARC. Sorry, I had to gush a bit: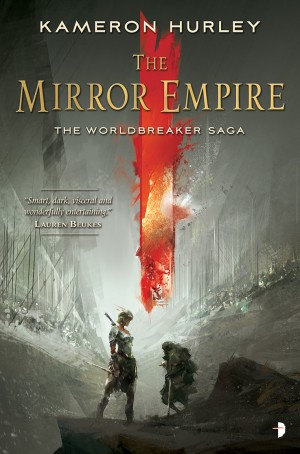 On the eve of a recurring catastrophic event known to extinguish nations and reshape continents, a troubled orphan evades death and slavery to uncover her own bloody past… while a world goes to war with itself.

In the frozen kingdom of Saiduan, invaders from another realm are decimating whole cities, leaving behind nothing but ash and ruin. As the dark star of the cataclysm rises, an illegitimate ruler is tasked with holding together a country fractured by civil war, a precocious young fighter is asked to betray his family and a half-Dhai general must choose between the eradication of her father's people or loyalty to her alien Empress.

Through tense alliances and devastating betrayal, the Dhai and their allies attempt to hold against a seemingly unstoppable force as enemy nations prepare for a coming together of worlds as old as the universe itself.

In the end, one world will rise – and many will perish.

I've always meant to read Adam Rex's The True Meaning of Smekday but never got around to. Now there is a sequel coming out soon so I might finally start reading the series!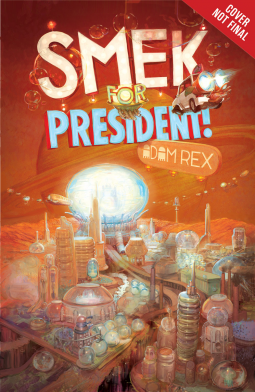 In this much anticipated sequel to The True Meaning of Smekday, Tip and J.Lo are back for another hilarious intergalactic adventure. And this time (and last time, and maybe next time), they want to make things right with the Boov.

After Tip and J.Lo banished the Gorg from Earth in a scheme involving the cloning of many, many cats, the pair is notorious-but not for their heroics. Instead, human Dan Landry has taken credit for conquering the Gorg, and the Boov blame J.Lo for ruining their colonization of the planet. Determined to clear his name, J.Lo and Tip pack into Slushious, a Chevy that J.Lo has engineered into a fairly operational spaceship, and head to New Boovworld, the aliens' new home on one of Saturn's moons.

But their welcome isn't quite as warm as Tip and J.Lo would have liked. J.Lo is dubbed Public Enemy Number One, and Captain Smek knows that capturing the alien is the only way he'll stand a chance in the Boovs' first-ever presidential election.

With the help of a friendly flying billboard named Bill, a journey through various garbage chutes, a bit of time travel, and a slew of hilarious Boovish accents, Tip and J.Lo must fight to set the record straight-and return home in once piece.

When Thea was here a couple of weeks ago, we did some book browsing and we both fell in love with this book (review soon!):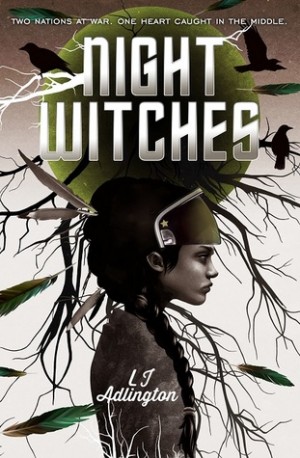 A supernatural thriller-romance set in an all-girl teenage bomber-pilot regiment, combining witchcraft and legend.

TWO NATIONS AT WAR. ONE GIRL CAUGHT IN THE MIDDLE.
Rain Aranoza is a teenage bomber-pilot from Rodina, a nation of science and fact ruled by the all knowing Aura, where the belief in witches or any type of superstition is outlawed. Rain's regiment is made up of only teenage girls and their role is vital to the war effort against the Crux, a nation of faith and belief, where nature and God are celebrated and worshipped.

But Rain is struggling with another battle. She's always had a sense that her nature is different from everyone else's, and that a dormant power threatens to burst out of her.

When she encounters a young Scrutiner she falls in love with him, but is torn between what she has been taught is right, and what feels right. As her understanding of her latent power grows, the enemy threatens both her friends and her love. She can no longer ignore the power but she must choose how she uses it …
But what will she lose in the process?

Started to hear really good feedback and reviews for this book: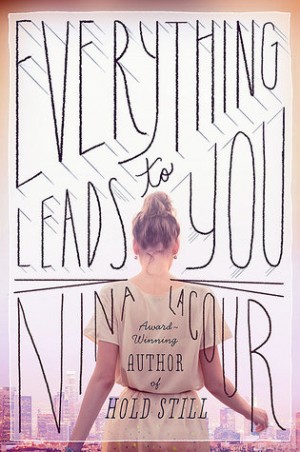 A love letter to the craft and romance of film and fate in front of—and behind—the camera from the award-winning author of Hold Still.

A wunderkind young set designer, Emi has already started to find her way in the competitive Hollywood film world.

Emi is a film buff and a true romantic, but her real-life relationships are a mess. She has desperately gone back to the same girl too many times to mention. But then a mysterious letter from a silver screen legend leads Emi to Ava. Ava is unlike anyone Emi has ever met. She has a tumultuous, not-so-glamorous past, and lives an unconventional life. She's enigmatic…. She's beautiful. And she is about to expand Emi's understanding of family, acceptance, and true romance.

Nick Harkaway's new novel has an awesome cover: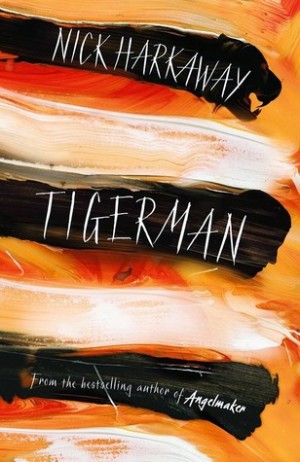 Lester Ferris, sergeant of the British Army, is a good man in need of a rest. He's spent a lot of his life being shot at, and Afghanistan was the last stop on his road to exhaustion. He has no family, he's nearly forty, burned out and about to be retired.

The island of Mancreu is the ideal place for Lester to serve out his time. It's a former British colony in legal limbo, soon to be destroyed because of its very special version of toxic pollution – a down-at-heel, mildly larcenous backwater. Of course, that also makes Mancreu perfect for shady business, hence the Black Fleet of illicit ships lurking in the bay: listening stations, offshore hospitals, money laundering operations, drug factories and deniable torture centres. None of which should be a problem, because Lester's brief is to sit tight and turn a blind eye.

But Lester Ferris has made a friend: a brilliant, internet-addled street kid with a comic book fixation who will need a home when the island dies – who might, Lester hopes, become an adopted son. Now, as Mancreu's small society tumbles into violence, the boy needs Lester to be more than just an observer.

In the name of paternal love, Lester Ferris will do almost anything. And he's a soldier with a knack for bad places: 'almost anything' could be a very great deal – even becoming some sort of hero. But this is Mancreu, and everything here is upside down. Just exactly what sort of hero will the boy need?

On Thea's Radar:
I, too, cannot wait for the new Kameron Hurley! First up on my radar today, Claudia Gray's new novel – which looks gorgeous, and I'm a sucker for a good multiverse story: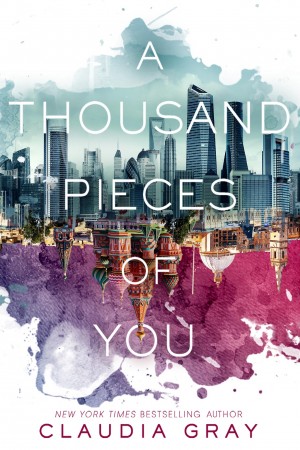 Every Day meets Cloud Atlas in this heart-racing, space- and time-bending, epic new trilogy from New York Times bestselling author Claudia Gray.

Marguerite Caine's physicist parents are known for their radical scientific achievements. Their most astonishing invention: the Firebird, which allows users to jump into parallel universes, some vastly altered from our own. But when Marguerite's father is murdered, the killer—her parent's handsome and enigmatic assistant Paul—escapes into another dimension before the law can touch him.

Marguerite can't let the man who destroyed her family go free, and she races after Paul through different universes, where their lives entangle in increasingly familiar ways. With each encounter she begins to question Paul's guilt—and her own heart. Soon she discovers the truth behind her father's death is more sinister than she ever could have imagined.

A Thousand Pieces of You explores a reality where we witness the countless other lives we might lead in an amazingly intricate multiverse, and ask whether, amid infinite possibilities, one love can endure.

This anthology has a gorgeous cover and some awesome sounding diverse takes on classic stories and heroic tropes. Heck yes.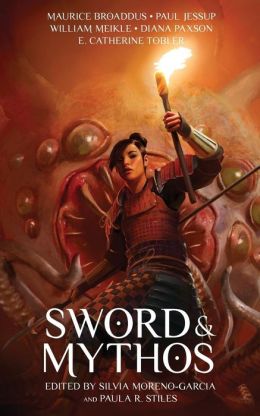 Aztec warriors ready for battle, intent on conquering a neighboring tribe, but different gods protect the Matlazinca. For Arthur Pendragon, the dream of Camelot has ended. What remains is a nightmarish battle against his own son, who is not quite human. Master Yue, the great swordsman, sets off to discover what happened to a hamlet that was mysteriously abandoned. He finds evil. Sunsorrow, the ancient dreaming sword, pried from the heart of the glass god, yearns for Carcosa. Fifteen writers, drawing inspiration from the pulp sub-genres of sword and sorcery and the Cthulhu Mythos, seed stories of adventure, of darkness, of magic and monstrosities. From Africa to realms of neverwhere, here is heroic fantasy with a twist.

Well, this sounds adorable and Buffy-esque: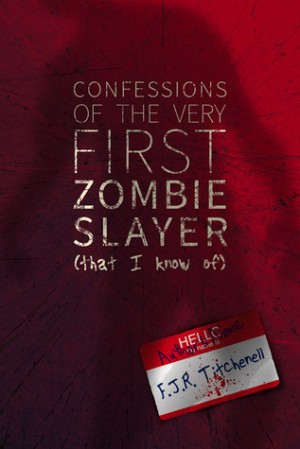 The world is Cassie Fremont's playground. Her face is on the cover of every newspaper, she has no homework, no curfew, and no credit limit, and she spends her days traveling the country with her friends, including a boy who would flirt with death just to turn her head. Life is just about perfect—except that those newspaper headlines are about her bludgeoning her crush to death with a paintball gun, she has to fight ravenous walking corpses every time she steps outside, and one of her friends is still missing, trapped somewhere in the distant, practically impassable wreckage of Manhattan. Still, Cassie's an optimist. More prone to hysterical laughter than hysterical tears, she'd rather fight a corpse than be one, and she won't leave a friend stranded when she can simply take her road trip to impossible new places to find her, even if getting there means admitting to that boy that she might just love him, too. Skillfully blending effective horror with unexpected humor, this diary-format novel is a fast-paced and heartwarming read.

This next book sounds like it could be interesting (I've been meaning to try more thrillers, especially of the YA variety):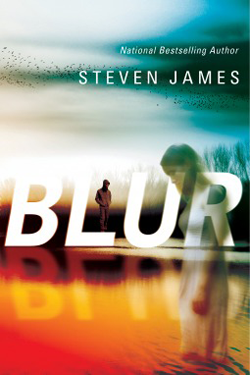 The isolated town of Beldon, Wisconsin, is shocked when a high school freshman's body is found in Lake Algonquin. Just like everyone in the community, sixteen-year-old Daniel Byers believes that Emily Jackson's death was accidental. But at her funeral, when he has a terrifying vision of her, his world begins to rip apart at the seams.

Convinced that Emily's appearance was more than just a mere hallucination, Daniel begins to look carefully into her death, even as he increasingly loses the ability to distinguish fantasy from reality.

What's real? What's not? Where does reality end and madness begin?

As Daniel struggles to find the truth, his world begins to crumble around him as he slips further and further into his own private blurred reality.

Full of mind-bending twists and turns, Blur launches a new trilogy of young adult thrillers from Steven James, a master of suspense.

And that's it from us! What books do you have on your radar?