"On The Smugglers' Radar" is a feature for books that have caught our eye: books we have heard of via other bloggers, directly from publishers, and/or from our regular incursions into the Amazon jungle. Thus, the Smugglers' Radar was born. Because we want far more books than we can possibly buy or review (what else is new?), we thought we would make the Smugglers' Radar into a weekly feature – so YOU can tell us which books you have on your radar as well!
On Ana's Radar:
There is a new Holly Black book coming out in 2015 (is this the first 2015 book I post about in 2014? I think it is):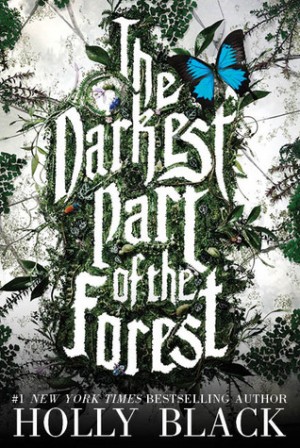 Children can have a cruel, absolute sense of justice. Children can kill a monster and feel quite proud of themselves. A girl can look at her brother and believe they're destined to be a knight and a bard who battle evil. She can believe she's found the thing she's been made for.

Hazel lives with her brother, Ben, in the strange town of Fairfold where humans and fae exist side by side. The faeries' seemingly harmless magic attracts tourists, but Hazel knows how dangerous they can be, and she knows how to stop them. Or she did, once.

At the center of it all, there is a glass coffin in the woods. It rests right on the ground and in it sleeps a boy with horns on his head and ears as pointed as knives. Hazel and Ben were both in love with him as children. The boy has slept there for generations, never waking.

Until one day, he does…

As the world turns upside down, Hazel tries to remember her years pretending to be a knight. But swept up in new love, shifting loyalties, and the fresh sting of betrayal, will it be enough?

Thanks to Diversity in YA, I came across this awesome-sounding book which was immediately purchased as soon as I read this post.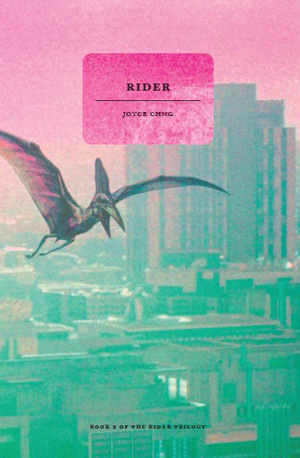 Li-Fang has a way with nature. So she is sent against her will to train as an Agri-Seer, though she dreams one day of joining the Rider Corps like her sister Lixi. Partnered with an arrogant Rider, Daniel Kelso, Lifang must forget the wild Hunter Quetz she met by a hidden waterfall near her home, and accept who she is.

Until, that is, a wild Quetz is captured. Lifang discovers she can communicate with the creature, a skill no Rider has ever demonstrated, and must now confront her destiny all over again. Will going against convention be worth the cost?

FINALLY! The final book in the excellent Dogsland Trilogy has a cover and a publishing date! Hooray!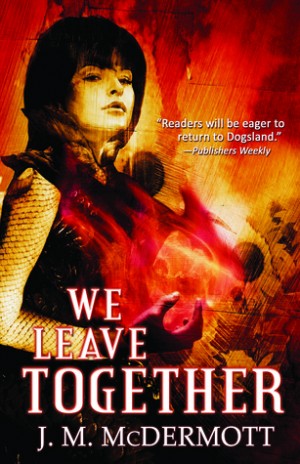 In a city where the rich stage decadent parties as the poor suffer in squalor, where assassins prowl and king's men keep order with truncheons and force, where gangs of children run like dogs and addicts die in the streets, a demonic strain has taken hold.

The shapeshifting priestess and priest of Erin have come to Dogsland stalking a fugitive, half-breed Senta Rachel Nolander, and plot to burn her to cleanse the world of her demon-tainted blood. Led ever onward by Rachel's corrupted lover's crying skull, Erin's agents seek their hapless quarry, a frightened girl guided by one promise, one hope, one prayer… We Leave Together.

Oh, Andrew Smith has a new book coming out and it sounds as weird and wonderful as Grasshopper Jungle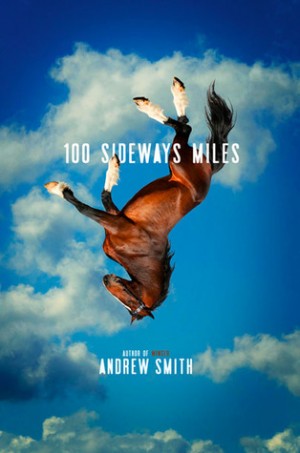 Finn Easton sees the world through miles instead of minutes. It's how he makes sense of the world, and how he tries to convince himself that he's a real boy and not just a character in his father's bestselling cult-classic book. Finn has two things going for him: his best friend, the possibly-insane-but-definitely-excellent Cade Hernandez, and Julia Bishop, the first girl he's ever loved.

Then Julia moves away, and Finn is heartbroken. Feeling restless and trapped in the book, Finn embarks on a road trip with Cade to visit their college of choice in Oklahoma. When an unexpected accident happens and the boys become unlikely heroes, they take an eye-opening detour away from everything they thought they had planned—and learn how to write their own destiny.

This last book sounds like it could be the most wonderful book: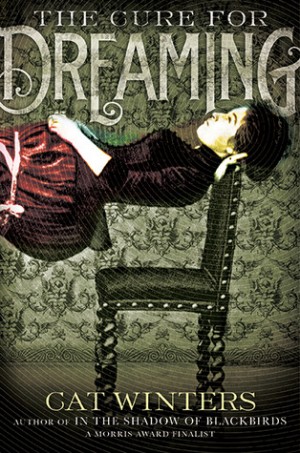 Olivia Mead is a headstrong, independent girl—a suffragist—in an age that prefers its girls to be docile. It's 1900 in Oregon, and Olivia's father, concerned that she's headed for trouble, convinces a stage mesmerist to try to hypnotize the rebellion out of her.

But the hypnotist, an intriguing young man named Henri Reverie, gives her a terrible gift instead: she's able to see people's true natures, manifesting as visions of darkness and goodness, while also unable to speak her true thoughts out loud. These supernatural challenges only make Olivia more determined to speak her mind, and so she's drawn into a dangerous relationship with the hypnotist and his mysterious motives, all while secretly fighting for the rights of women. Winters breathes new life into history once again with an atmospheric, vividly real story, including archival photos and art from the period throughout.

On Thea's Radar:
This year I have vowed to read and review more horror – so I'm starting this radar off with a haunting sounding title. What are people lights? I cannot wait to find out.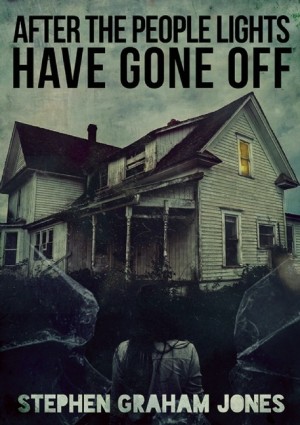 A collection of literary horror stories that are unique, mesmerizing, and based on our everyday worries and fears.

This collection of fifteen stories taps into the horrors and fears of the supernatural as well as the everyday. Included are two original stories, several rarities and out of print narratives, as well as a few "best of the year" inclusions. Stephen Graham Jones is a master storyteller. What does happen after the people lights have gone off?

Next up, I have been on a Star Wars kick as of late (even making Ana watch some of the animated Clone Wars series because IT IS SO GOOD). Naturally, I am very excited for the launch of Rebels and related tie-in novels: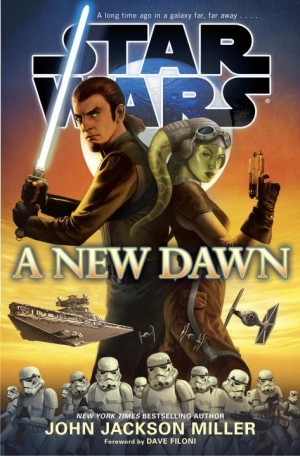 It's an all-new Star Wars galaxy going forward, and to kick off this exciting new era of storytelling we are publishing the very first novel set in the years leading up to the original Star Wars movie, a previously untouchable time frame in Star Wars history. Features key characters from the upcoming television series, Star Wars: Rebels. With a foreword by Dave Filoni, executive producer of Star Wars: The Clone Wars and Star Wars: Rebels!

The stage is set for the coming Rebellion against the Empire: Kanan is a Jedi survivor of Order 66. Refusing to wield his lightsaber ever again, he makes a living as a freelance pilot, keeping his head down to avoid any Imperial attention. But when the beautiful Hera Syndulla sweeps into his life at the same time his friends and his livelihood are being threatened by an Imperial plot, he faces the biggest choice of his life: keep hiding…or or make a stand and risk the wrath of the Empire.

Next up, a few books I picked up while in the UK this past weekend (SO MANY BOOKS):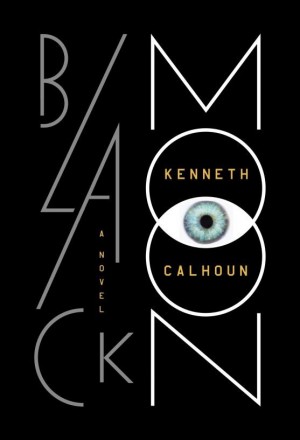 A hallucinatory and stunning debut that blends lyrical language with high-concept appeal, in the same vein as The Dog Stars and The Age of Miracles-call it "Love in the Time of Insomnia"

Lushly written, and with a haunting, lyrical vision, Black Moon is a love story for the ages.

Somehow-slowly, unnoticeably-the world has stopped sleeping. Words are slurred, eyes are red-rimmed, and people are starting to lose their grip. Matt Biggs, however, is one of the few who can still sleep. His marriage, already tested by his wife's inability to have a child, is now at a crossroads: Carolyn has succumbed to the sleeplessness, gone mad, and run away. Desperate to find his wife, save his marriage, and preserve his sanity, he ventures out into the bizarre new world in which he lives. He finds mass confusion and desperation. But he perseveres. Weaving Biggs's story with that of a somnologist and a sleeping-pill dealer who are seeking to make their love work, as well as a young girl who is forced to leave the comfort of her parents' house, Kenneth Calhoun has written a literary love story that is devastatingly vivid, hypnotically strange, and profoundly moving.

Another horror novel from the UK which sounds awesome: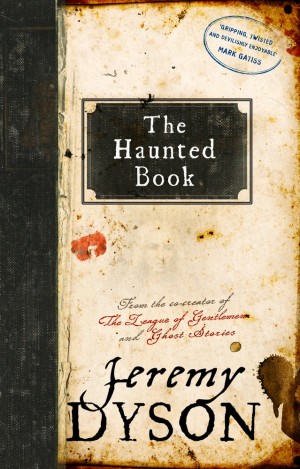 What unspeakable horror glimpsed in the basement of a private library in West Yorkshire drove a man to madness and an early grave? What led to an underground echo chamber in a Manchester recording studio being sealed up for good? In 2009 Jeremy Dyson was contacted by a journalist wanting help bringing together accounts of true life ghost stories from across the British Isles. The Haunted Book chronicles the journey Dyson, formerly a hardened skeptic, went on to uncover the truth behind these tales.

I have no idea how I missed book 1 in this next series but anytime a frightening clown is a main character (and a good guy?) in a story, I need to be alerted immediately. YES. (Although I am worried that this story is potentially problematic in portrayal of mental illness, but we'll see.)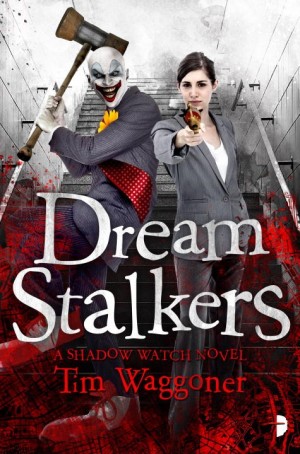 A new drug – Shut-Eye – has been developed in the dreamland, and smuggled into our world. It's addictive, and dangerous, and Shadow Watch agents Audra and Mr Jinx are on the case, preparing new recruits to deal with the problem.

Meanwhile, a wave of ancient, bodiless Incubi are entering the dreams of humans in an attempt to possess them and live new lives. Only the criminally insane would ever risk a confrontation with them.

Thank goodness, then, for Mr Jinx: clown, Shadow Watch agent, psychopath.

A new Madeline Ashby novel from Angry Robot? OK!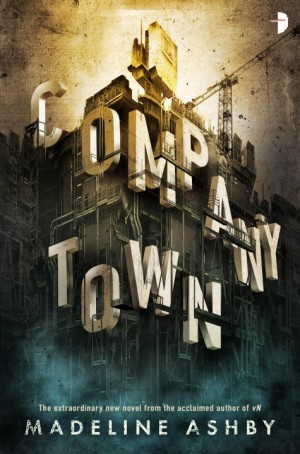 Meet Hwa. One of the few in her community to forego bio-engineered enhancements, she's the last truly organic person left on the rig. But she's an expert in the arts of self-defence, and she's been charged with training the Family's youngest, who has been receiving death threats – seemingly from another timeline.

Meanwhile, a series of interconnected murders threatens the city's stability – serial killer? Or something much, much worse…?

And that's it from us! What books do you have on YOUR radar?