"On The Smugglers' Radar" is a feature for books that have caught our eye: books we have heard of via other bloggers, directly from publishers, and/or from our regular incursions into the Amazon jungle. Thus, the Smugglers' Radar was born. Because we want far more books than we can possibly buy or review (what else is new?), we thought we would make the Smugglers' Radar into a weekly feature – so YOU can tell us which books you have on your radar as well!
On Ana's Radar:
I rarely see books that take place during the Cold War so I was excited – and curious – when I saw this Middle Grade set during the missile crisis in the sixties.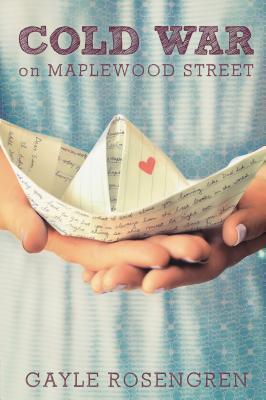 Cold War anxieties play out in a sensitively told story set during the Cuban missile crisis in the 1960s, perfect for fans of Gary Schmidt and Kristin Levine.

Joanna can't get over how her brother broke his promise to never leave like their dad did. Sam is thousands of miles away on a navy ship, and no matter how often he sends letters, Joanna refuses to write back. When she makes a promise, she keeps it.

But then President Kennedy comes on TV with frightening news about Soviet missiles in Cuba—and that's where Sam's heading. Suddenly Joanna's worries about being home alone, building up the courage to talk to a cute boy, and not being allowed to go to the first boy-girl party in her grade don't seem so important. Maybe sometimes there are good reasons to break a promise.

The tense timeline of the Cuban missile crisis unfolds alongside a powerful, and ultimately hopeful, story about what it means to grow up in a world full of uncertainty.

A story featuring a young grave robber who finds a body of someone who looks exactly like him – and needs to get to the root of this mystery: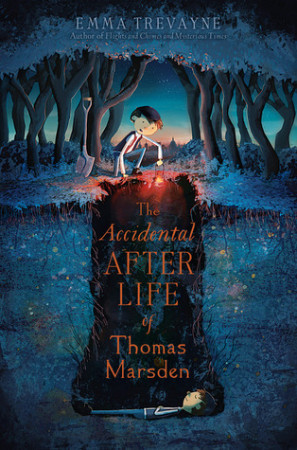 Grave robbing is a messy business. A bad business.

And for Thomas Marsden, on what was an unremarkable spring night in London, it becomes a very spooky business. For lying in an unmarked grave and half covered with dirt is a boy the spitting image of Thomas himself.

This is only the first clue that something very strange is happening. Others follow, but it is a fortune teller's frightened screams that lead Thomas into a strange world of spiritualists, death and faery folk.

Faery folk with whom Thomas's life is bizarrely linked. Faery folk who need his help.

Desperate to unearth the truth about himself and where he comes from, Thomas is about to discover magic, and ritual, and that sometimes, just sometimes, the things that make a boy ordinary are what make him extraordinary.

A historical novel about a witty female poet during the Italian Renaissance – and with the tagline "Poet. Muse. Revolutionary"? GIMME.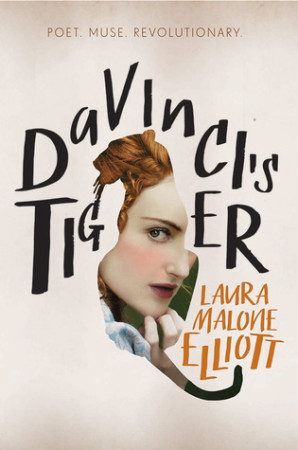 Young, beautiful, and witty, Ginevra de' Benci longs to take part in the artistic ferment of Renaissance Florence. But as the daughter of a wealthy family in a society dictated by men, she is trapped in an arranged marriage, expected to limit her creativity to domestic duties. Her poetry reveals her deepest feelings, and she aches to share her work, to meet painters and sculptors mentored by the famed Lorenzo de Medici, and to find love.

When the charismatic Venetian ambassador, Bernardo Bembo, arrives in Florence, he introduces Ginevra to a dazzling circle of patrons, artists, and philosophers—a world of thought and conversation she has yearned for. She is instantly attracted to the handsome newcomer, who admires her mind as well as her beauty. Yet Ginevra remains conflicted about his attentions. Choosing her as his Platonic muse, Bembo commissions a portrait by a young Leonardo da Vinci. Posing for the brilliant painter inspires an intimate connection between them—one Ginevra can only begin to understand. In a rich and enthralling world of exquisite art, elaborate feasts, and exhilarating jousts, she faces many temptations to discover her voice, artistic companionship, and a love that defies categorization. In the end, she and Leonardo are caught up in a dangerous and deadly battle between powerful families.

This book sounds amazing. The cover is super creepy too. That first paragraph gives me the creeps. This could be awesome.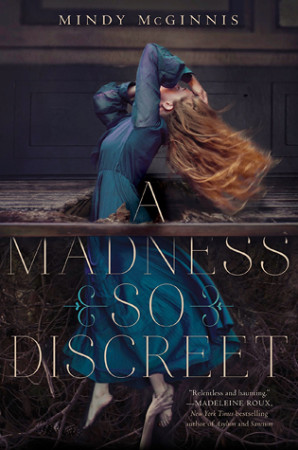 Grace Mae knows madness.

She keeps it locked away, along with her voice, trapped deep inside a brilliant mind that cannot forget horrific family secrets. Those secrets, along with the bulge in her belly, land her in a Boston insane asylum.

When her voice returns in a burst of violence, Grace is banished to the dark cellars, where her mind is discovered by a visiting doctor who dabbles in the new study of criminal psychology. With her keen eyes and sharp memory, Grace will make the perfect assistant at crime scenes. Escaping from Boston to the safety of an ethical Ohio asylum, Grace finds friendship and hope, hints of a life she should have had. But gruesome nights bring Grace and the doctor into the circle of a killer who stalks young women. Grace, continuing to operate under the cloak of madness, must hunt a murderer while she confronts the demons in her own past.

In this beautifully twisted historical thriller, Mindy McGinnis, acclaimed author of Not a Drop to Drink and In a Handful of Dust, explores the fine line between sanity and insanity, good and evil—and the madness that exists in all of us.

On Thea's Radar:
My radar this week will be a sampling of stuff I received in the mail and cannot wait to read. First up, this contemporary YA novel that isn't my usual cuppa, but sounds like it could be a heart-wrenching read: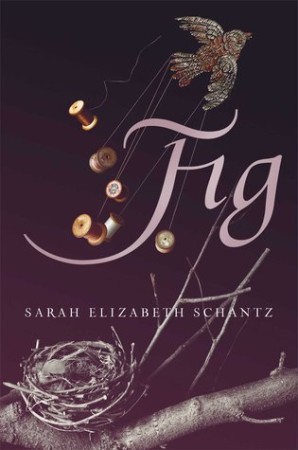 Love and sacrifice intertwine in this brilliant and provocative debut of rare beauty about a girl dealing with her mother's schizophrenia and her own mental illness.

Fig's world lies somewhere between reality and fantasy.

But as she watches Mama slowly come undone, it becomes hard to tell what is real and what is not, what is fun and what is frightening. To save Mama, Fig begins a fierce battle to bring her back. She knows that her daily sacrifices, like not touching metal one day or avoiding water the next, are the only way to cure Mama.

The problem is that in the process of a daily sacrifice, Fig begins to lose herself as well, increasingly isolating herself from her classmates and engaging in self-destructive behavior that only further sets her apart.

Spanning the course of Fig's childhood from age six to nineteen, this deeply provocative novel is more than a portrait of a mother, a daughter, and the struggle that comes with all-consuming love. It is an acutely honest and often painful portrayal of life with mental illness and the lengths to which a young woman must go to handle the ordeals—real or imaginary—thrown her way.

Also received in the mail, a surprise new Jessica Day George book. Yes, please!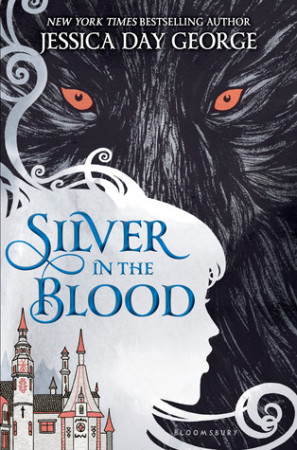 A New York Times bestselling author brings dark secrets to life in a lush new YA perfect for fans of Libba Bray or Cassandra Clare.

Society girls from New York City circa 1890, Dacia and Lou never desired to know more about their lineage, instead preferring to gossip about the mysterious Romanian family that they barely knew. But upon turning seventeen, the girls must return to their homeland to meet their relatives, find proper husbands, and—most terrifyingly—learn the deep family secrets of The Claw, The Wing, and The Smoke. The Florescus, after all, are shape-shifters, and it is time for Dacia and Lou to fulfill the prophecy that demands their acceptance of this fate . . . or fight against this cruel inheritance with all their might.

With a gorgeous Romanian setting, stunning Parisian gowns, and dark brooding young men, readers will be swept up by this epic adventure of two girls in a battle for their lives.

I do not have a copy of this next book, but I really, really want one. (This reminds me that I have to finish the books in Rae Carson's other trilogy first!)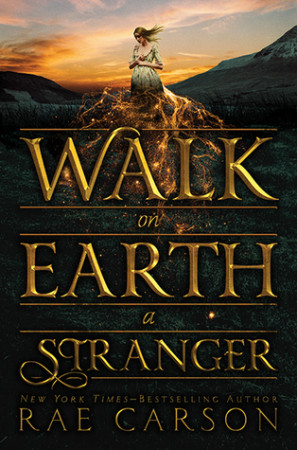 The first book in a new trilogy from acclaimed New York Times bestselling author Rae Carson. A young woman with the magical ability to sense the presence of gold must flee her home, taking her on a sweeping and dangerous journey across Gold Rush–era America.

Lee Westfall has a secret. She can sense the presence of gold in the world around her. Veins deep beneath the earth, pebbles in the river, nuggets dug up from the forest floor. The buzz of gold means warmth and life and home—until everything is ripped away by a man who wants to control her. Left with nothing, Lee disguises herself as a boy and takes to the trail across the country. Gold was discovered in California, and where else could such a magical girl find herself, find safety? Rae Carson, author of the acclaimed Girl of Fire and Thorns trilogy, dazzles with this new fantasy that subverts both our own history and familiar fantasy tropes.

Walk on Earth a Stranger, the first book in this new trilogy, introduces—as only Rae Carson can—a strong heroine, a perilous road, a fantastical twist, and a slow-burning romance. Includes a map and author's note on historical research.

Then, there's the new Robert Charles Wilson…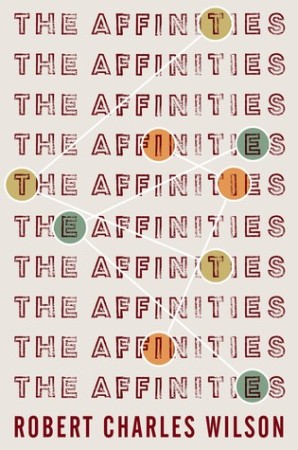 In our rapidly changing world of social media, everyday people are more and more able to sort themselves into social groups based on finer and finer criteria. In the near future of Robert Charles Wilson's The Affinities, this process is supercharged by new analytic technologies: genetic, brain-mapping, behavioral. To join one of the twenty-two Affinities is to change one's life. It's like family, and more than family. Your fellow members aren't just like you, and they aren't just people who are likely to like you. They're also the people with whom you can best cooperate in all areas of life, creative, interpersonal, even financial.

At loose ends both professional and personal, young Adam Fisk takes the suite of tests to see whether he qualifies for any of the Affinities and finds that he's a match for one of the largest, the one called Tau. It's utopian–at first. His problems resolve themselves as he becomes part of a global network of people dedicated to helping one another, to helping him, but as the differing Affinities put their new powers to the test, they begin to rapidly chip away at the power of governments, of global corporations, and of all the institutions of the old world; then, with dreadful inevitability, the different Affinities begin to go to war with one another.

And, finally, the new Hannah Moskowitz: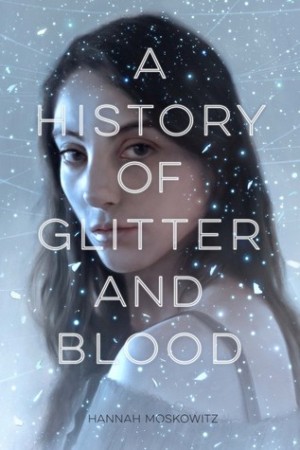 Sixteen-year-old Beckan and her friends are the only fairies brave enough to stay in Ferrum when war breaks out. Now there is tension between the immortal fairies, the subterranean gnomes, and the mysterious tightropers who arrived to liberate the fairies.

But when Beckan's clan is forced to venture into the gnome underworld to survive, they find themselves tentatively forming unlikely friendships and making sacrifices they couldn't have imagined. As danger mounts, Beckan finds herself caught between her loyalty to her friends, her desire for peace, and a love she never expected.

This stunning, lyrical fantasy is a powerful exploration of what makes a family, what justifies a war, and what it means to truly love.

And that's it from us! What books do you have on your radar?