"On The Smugglers' Radar" is a feature for books that have caught our eye: books we have heard of via other bloggers, directly from publishers, and/or from our regular incursions into the Amazon jungle. Thus, the Smugglers' Radar was born. Because we want far more books than we can possibly buy or review (what else is new?), we thought we would make the Smugglers' Radar into a weekly feature – so YOU can tell us which books you have on your radar as well!
On Ana's Radar:
I have yet to read Spellsinger – but look, the cover for the second one looks awesome too: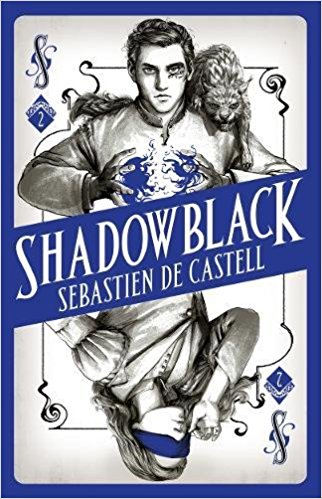 SORCERY IS A SCAM . . .

The second book in the page-turning SPELLSLINGER fantasy series.

Four months after fleeing his own people, Kellen has discovered he's an even worse outlaw than he was mage. It doesn't help that his only allies are a swaggering card player and a thieving squirrel cat.

Then he meets Seneira, a blindfolded girl who isn't blind, and whose secrets get them caught up in a conspiracy of magic, blackmail and murder. Now Kellen must find the mage responsible before the entire frontier falls victim to the mystical plague known as the shadowblack.

Ginn Hale is one of those authors that have been recommended to me multiple times and I never got around to reading her work. I recently discovered a new collection of short stories from her that is coming out soon and it looks so good: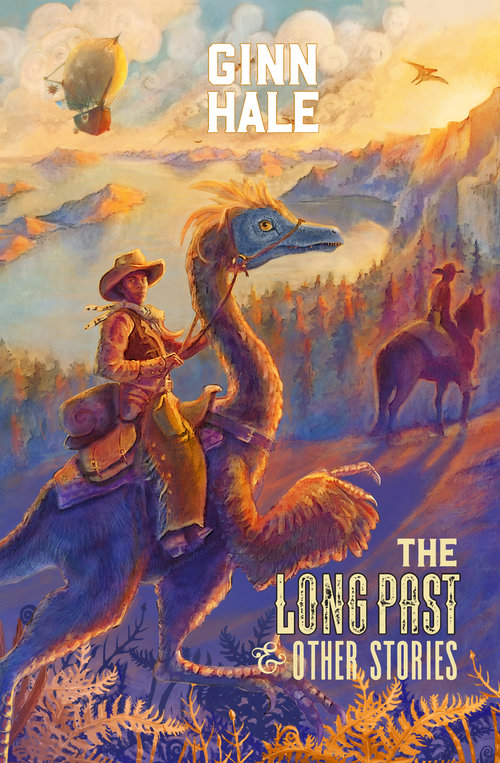 1858 –Warring mages open up a vast inland sea that splits the United States in two. With the floodwaters come creatures from a long distant past. What seems like the End Times forges a new era of heroes and heroines who challenge tradition, law, and even death as they transform the old west into a new world.

* In the heart of dinosaur country a laconic trapper and a veteran mage risk treason to undertake a secret mission.

* A brilliant magician and her beautiful assistant light up stages with the latest automaton, but the secrets both of them are hiding test their trust in each other and pit them against one of the most powerful men in the world.

* At the wild edge of the Inland Sea, amidst crocodiles and triceratops, an impoverished young man and a Pinkerton Detective must join forces to outmaneuver a corrupt judge and his gunmen.

I saw this fun-sounding book on Twitter the other day:
Love Actually meets Adventures in Babysitting in this hilarious novel written by seven authors about seven classmates who are preparing for a crazy night at their middle school dance.

Lynnfield Middle School is prepped and ready for a dance to remember, including an awesome performance from Heart Grenade, the all-girl band who recently won a Battle of the Bands contest. Seven classmates—Carmen, Genevieve, Tess, Ryan, Ellie, Ashlyn, and Jade—intend to make the most of the night…or at least the five of them who are able to attend do. The other two would sacrifice almost anything to be there.

One thing's for sure—this entire crew is in for one epic night! Gail Nall, Dee Romito, Rachele Alpine, Ronni Arno, Alison Cherry, Stephanie Faris, and Jen Malone have created a charming, hilarious, and relatable novel that's perfect for anyone who can't wait to dance the night away.

This new Philip Reeve book also sounds great, a sequel to Railhead: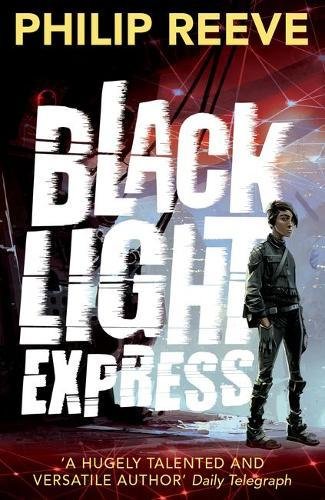 There was nothing, and then there was a train. A train with two passengers: a petty thief from a dead-end town, and an android girl who could be more human than the rest of us. Join Zen and Nova as they find out what really lies beyond the end of the universe . . .
Take a ride in Philip Reeve's incredible imagination as he returns with this stellar follow-up to Railhead. Full of extraordinary beings and utterly real, complex characters, of thrills and thoughtful moments, this is a stunning step beyond the universe which will appeal to both sci-fi fans and foes alike.

Little Fires Everywhere sounds like the type of suburban thriller I am learning to like?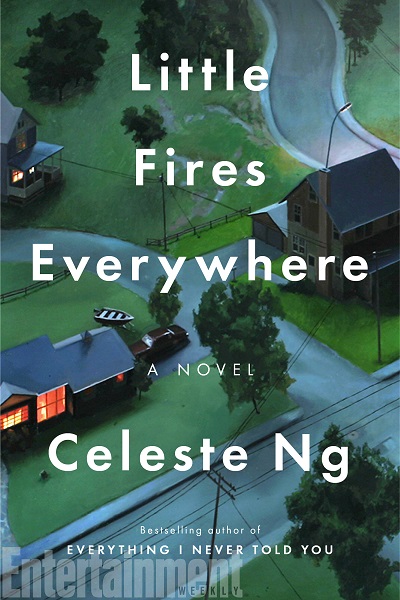 In Shaker Heights, a placid, progressive suburb of Cleveland, everything is planned – from the layout of the winding roads, to the colors of the houses, to the successful lives its residents will go on to lead. And no one embodies this spirit more than Elena Richardson, whose guiding principle is playing by the rules.
Enter Mia Warren – an enigmatic artist and single mother – who arrives in this idyllic bubble with her teenaged daughter Pearl, and rents a house from the Richardsons. Soon Mia and Pearl become more than tenants: all four Richardson children are drawn to the mother-daughter pair. But Mia carries with her a mysterious past and a disregard for the status quo that threatens to upend this carefully ordered community.
When old family friends of the Richardsons attempt to adopt a Chinese-American baby, a custody battle erupts that dramatically divides the town–and puts Mia and Elena on opposing sides. Suspicious of Mia and her motives, Elena is determined to uncover the secrets in Mia's past. But her obsession will come at unexpected and devastating costs.

On Thea's Radar:
First up on my radar, a new manga from Junji Ito that I stumbled across yesterday and of course desperately need now: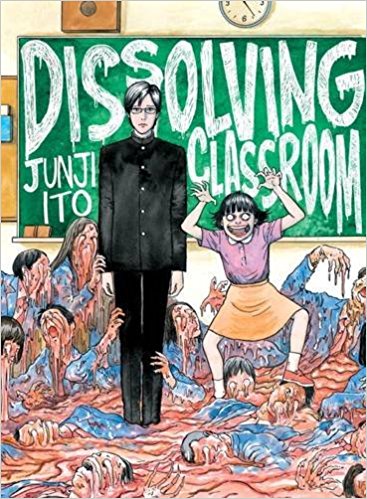 A pair of twisted siblings – Yuuma, a young man obsessed with the devil, and Chizumi, the worst little sister in recorded history – cause all sorts of terrifying and tragic things to happen wherever they go…

Did you all see that the cover for the third and final novel in the Gemina files series was released? I AM SO PUMPED.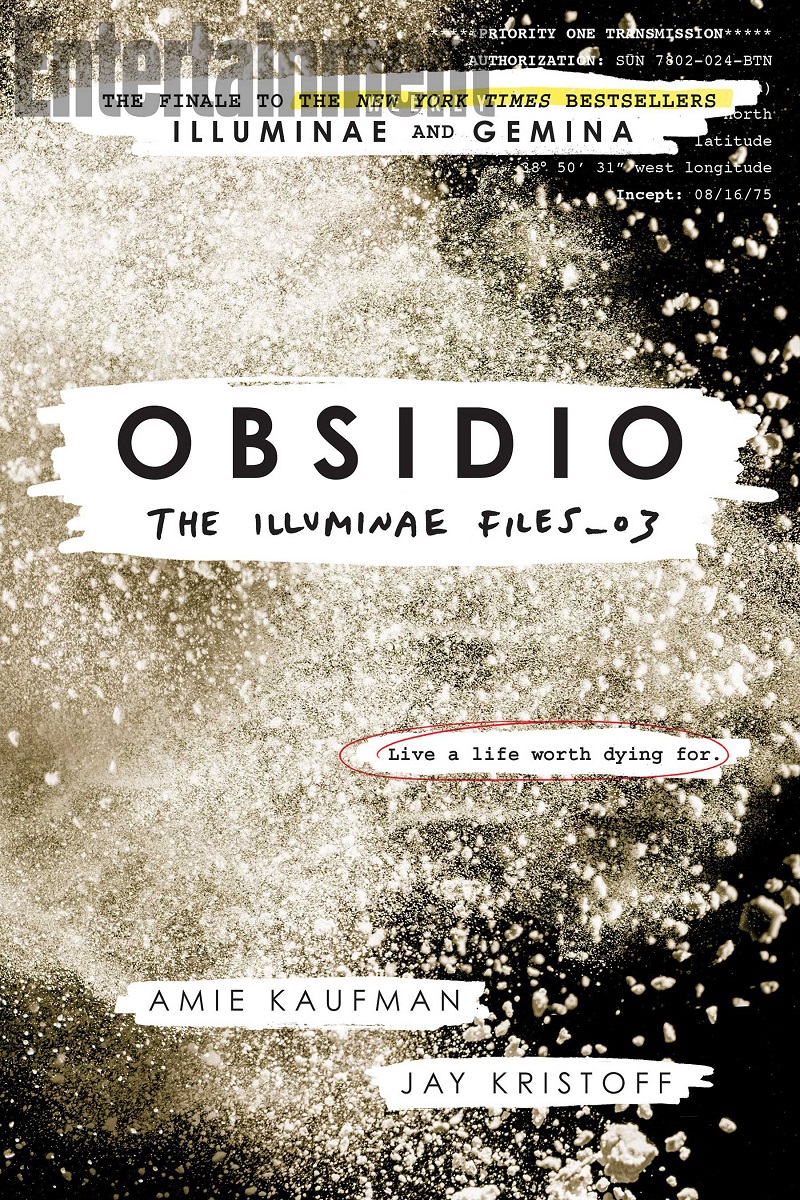 From bestselling author duo Amie Kaufman and Jay Kristoff comes the exciting finale in the trilogy that broke the mold and has been called "stylistically mesmerizing" and "out-of-this-world-awesome."

Kady, Ezra, Hanna, and Nik narrowly escaped with their lives from the attacks on Heimdall station and now find themselves crammed with 2,000 refugees on the container ship, Mao. With the jump station destroyed and their resources scarce, the only option is to return to Kerenza–but who knows what they'll find seven months after the invasion? Meanwhile, Kady's cousin, Asha, survived the initial BeiTech assault and has joined Kerenza's ragtag underground resistance. When Rhys–an old flame from Asha's past–reappears on Kerenza, the two find themselves on opposite sides of the conflict. With time running out, a final battle will be waged on land and in space, heros will fall, and hearts will be broken.

Next up, a release that completely flew under my radar until now–I'm reading this book and loving it.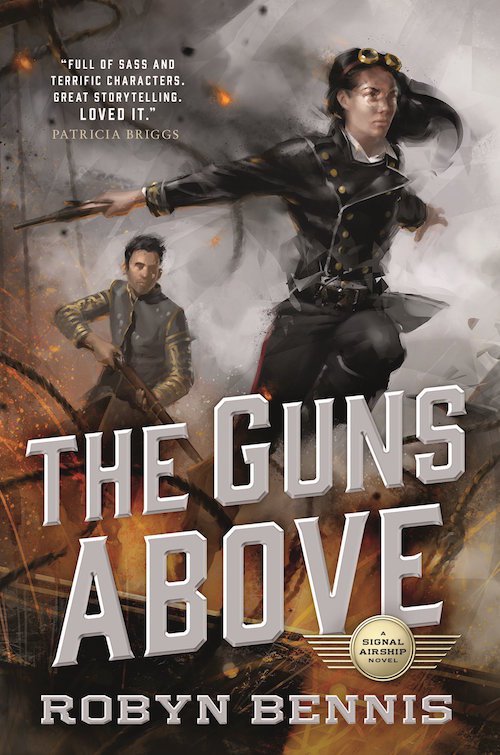 In the tradition of Honor Harrington and the high-flying Temeraire series, Bennis's THE GUNS ABOVE is an adventurous military fantasy debut about a nation's first female airship captain.

They say it's not the fall that kills you.

For Josette Dupre, the Corps' first female airship captain, it might just be a bullet in the back.

On top of patrolling the front lines, she must also contend with a crew who doubts her expertise, a new airship that is an untested deathtrap, and the foppish aristocrat Lord Bernat, a gambler and shameless flirt with the military know-how of a thimble. Bernat's own secret assignment is to catalog her every moment of weakness and indecision.

So when the enemy makes an unprecedented move that could turn the tide of the war, can Josette deal with Bernat, rally her crew, and survive long enough to prove herself?

"Full of sass and terrific characters. Great storytelling. Loved it." —Patricia Briggs

Next up, a thriller I picked up in Finland–because when traveling in Scandinavia, one must pick up a thriller, right?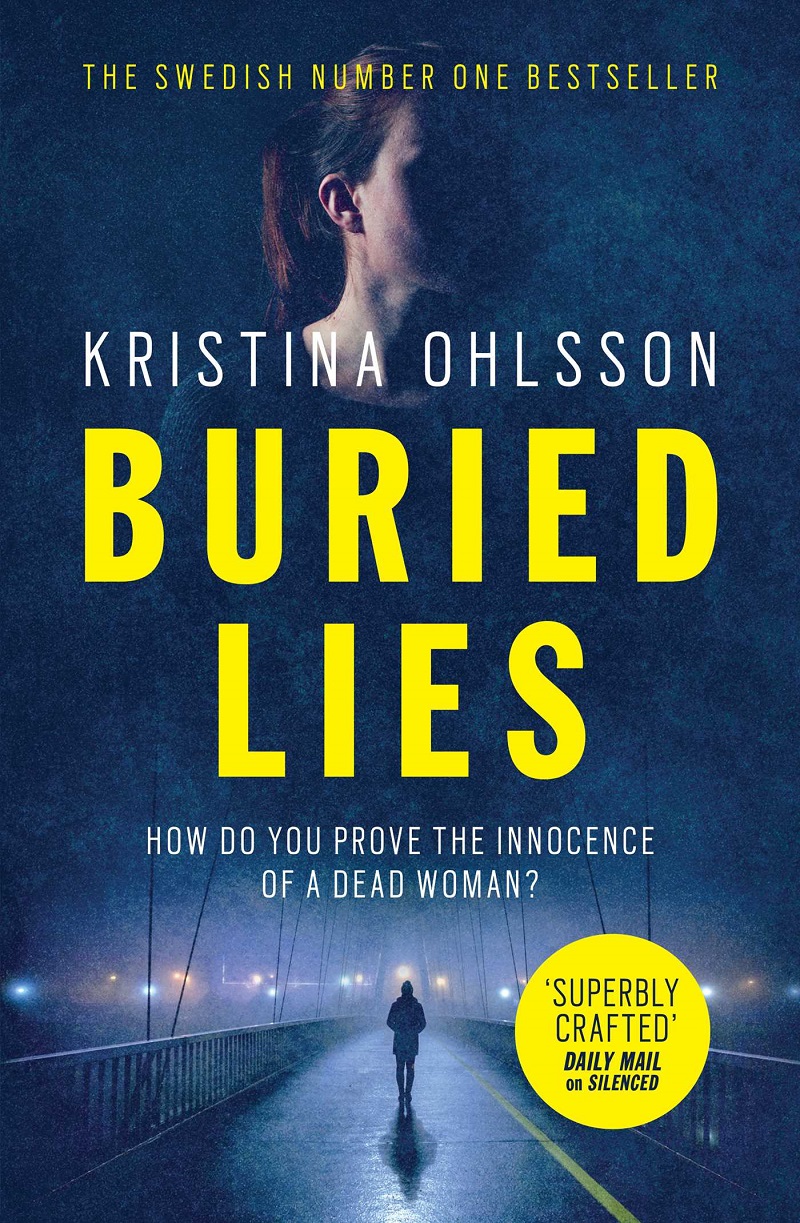 A criminal lawyer in Stockholm, Martin Benner sees himself as a man who has it all.Then Bobby T barges into his office one day, demanding his help. Bobby says he's the brother of Sara Tell, a young woman dubbed "Sara Texas" by the tabloids after she confessed to five brutal murders some time back — three in Sweden, and two in Texas.

Six months ago, she shocked everyone when she escaped from pre-trial custody and leapt off a bridge to her death. But Bobby says she was innocent. He needs Martin's help to clear her name and to find Sara's son, Mio, who he says disappeared around the time of her death.

As Martin and Lucy, the partner in his firm, delve deeper into the case, their pursuit of the truth takes them across the ocean to Texas, where the pieces of the puzzle slowly fall into place. But before Martin can continue his investigation, he receives some devastating news that turns his world upside down…

And finally, I don't think I've posted about this yet but I'm reading it as well and OMG I LOVE IT.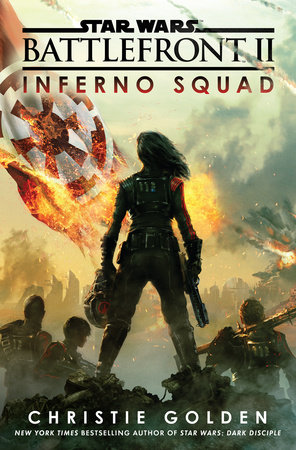 NEW YORK TIMES BESTSELLER • Set in the aftermath of Rogue One: A Star Wars Story, this action-packed prequel to the hotly anticipated videogame Battlefront II introduces the Empire's elite force: Inferno Squad.

After the humiliating theft of the Death Star plans and the destruction of the battle station, the Empire is on the defensive. But not for long. In retaliation, the elite Imperial soldiers of Inferno Squad have been called in for the crucial mission of infiltrating and eliminating the Partisans—the rebel faction once led by notorious Republic freedom fighter Saw Gerrera.

Following the death of their leader, the Partisans have carried on his extremist legacy, determined to thwart the Empire—no matter the cost. Now Inferno Squad must prove its status as the best of the best and take down the Partisans from within. But the growing threat of being discovered in their enemy's midst turns an already dangerous operation into a do-or-die acid test they dare not fail. To protect and preserve the Empire, to what lengths will Inferno Squad go . . . and how far beyond them?

The Rebellion may have heroes like Jyn Erso and Luke Skywalker. But the Empire has Inferno Squad.

And that's it from us! What books do you have on YOUR radar?