"On The Smugglers' Radar" is a feature for books that have caught our eye: books we have heard of via other bloggers, directly from publishers, and/or from our regular incursions into the Amazon jungle. Thus, the Smugglers' Radar was born. Because we want far more books than we can possibly buy or review (what else is new?), we thought we would make the Smugglers' Radar into a weekly feature – so YOU can tell us which books you have on your radar as well!
On Ana's Radar:
Tor.com continues to amaze us all with their beautiful covers for the novella program. Check this one out for Angela Slatter's "Of Sorrow and Such".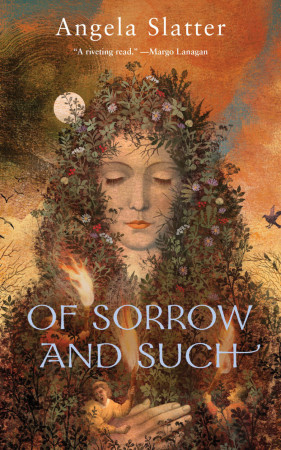 Mistress Gideon is a witch. The locals of Edda's Meadow, if they suspect it of her, say nary a word—Gideon has supported them, and it's always better to keep on her good side. Just in case.

When a foolish young shapeshifter goes against the wishes of her pack, and gets herself publicly caught, the authorities find it impossible to deny the existence of the supernatural in their midst any longer; Gideon and her like are captured, bound for torture and a fiery end.

Should Gideon give up her sisters in return for a quick death? Or can she turn the situation to her advantage?

A new volume of unpublished and uncollected work by Shirley Jackson? That also collects essays, personal letters and drawings? I am in: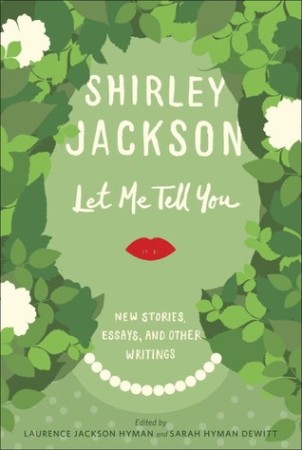 I received a copy of The Empress Game by Rhonda Mason this week and it looks fun. I bet Thea would love it too: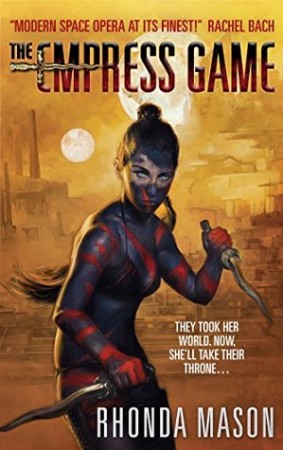 One seat on the intergalactic Sakien Empire's supreme ruling body, the Council of Seven, remains unfilled, that of the Empress Apparent. The seat isn't won by votes or marriage. It's won in a tournament of ritualized combat in the ancient tradition. Now that tournament, the Empress Game, has been called and the females of the empire will stop at nothing to secure political domination for their homeworlds. Kayla Reinumon, a supreme fighter, is called by a mysterious stranger to battle it out in the arena.

The battle for political power isn't contained by the tournament's ring, however. The empire's elite gather to forge, strengthen or betray alliances in a dance that will determine the fate of the empire for a generation. With the empire wracked by a rising nanovirus plague and stretched thin by an ill-advised planet-wide occupation of Ordoch in enemy territory, everything rests on the woman who rises to the top.

SO totally NOT a new book, but I heard awesome things about this one – The Steerswoman by Rosemary Kirstein – and it comes highly recommended by Kate Elliott. Added to the Old School Wednesdays pile.
The jewel was opalescent, its blue and purple tones shifting with the play of light on its silver-veined surface. The face was perfectly smooth, far smoother than a jeweler could have cut it. In all her travels, Rowan had seen only a few like it – and she was sure they were no natural creations.

As a steerswoman, Rowan was dedicated to the discovery of new knowledge, and the mystery of the jewels was too compelling to resist. She never guessed that her search for the jewels' origins would lead her dangerously close to the forbidden lore of the wizards, who would not hesitate to kill to protect their jealously guarded secrets.

But by using their power against her, the wizards risked more than they realized. For Rowan questioned magic itself.

I have not read Tanith Lee yet. I KNOW. But last week I came across this 40th anniversary edition of her first ever novel, The Birthgrave and I got it. Planing for a read very soon.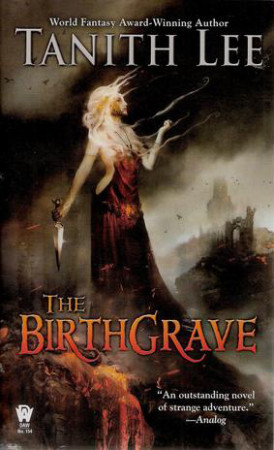 A mysterious woman awakens in the heart of a dormant volcano. She comes forth into a brutal ancient world transformed by genocidal pestilence, fierce beauty, and cultural devastation. She has no memory of herself, and she could be anyone—mortal woman, demoness lover, last living heir to a long-gone race, or a goddess of destruction. Compelled by the terrifying Karrakaz to search for the mysterious Jade that is the answer to her secret self, she embarks on a journey of timeless wonder.

Rediscover this realm of brilliant cruel beauty and seductive immortal ruins, of savage war and grand conquest, of falling stars and silver gods.

On Thea's Radar:
This week, I received a number of interesting looking books in the mail! Starting with… Minecraft.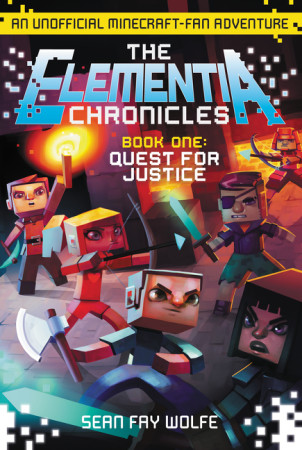 Introducing an unofficial Minecraft-fan adventure series inspired by the bestselling game!

Fans of the bestselling video game Minecraft, middle grade readers, and action-adventure story enthusiasts of all ages are about to embark on an exciting journey that will take them far beyond the world they know.

Dark forces are at work on the Elementia server, and when new players Stan, Kat, and Charlie arrive on the scene, they quickly find themselves in peril. Targeted by more experienced players, the noobs must band together against the king, battle the natural forces of the game, and unravel the mysteries of Elementia in the name of justice.

Written when he was sixteen, Sean Fay Wolfe's Quest for Justice is the debut novel by an unstoppable young storyteller and the first book in The Elementia Chronicles trilogy.

Disclaimer: This book is not authorized, sponsored, endorsed or licensed by Mojang AB, Microsoft Corp. or any other person or entity owning or controlling any rights to the Minecraft name, trademarks or copyrights. Minecraft is a registered trademark of Mojang Synergies AB.

Next up, a book I didn't even realize was in the works–a new John Wayne Cleaver story!!! AND it's the first in a second trilogy! YES!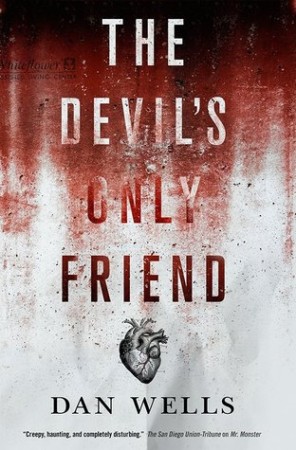 John Wayne Cleaver hunts demons: they've killed his neighbors, his family, and the girl he loves, but in the end he's always won. Now he works for a secret government kill team, using his gift to hunt and kill as many monsters as he can…

…but the monsters have noticed, and the quiet game of cat and mouse is about to erupt into a full scale supernatural war.

John doesn't want the life he's stuck with. He doesn't want the FBI bossing him around, he doesn't want his only friend imprisoned in a mental ward, and he doesn't want to face the terrifying cannibal who calls himself The Hunter. John doesn't want to kill people. But as the song says, you can't always get what you want. John has learned that the hard way; his clothes have the stains to prove it.

When John again faces evil, he'll know what he has to do.

The Devil's Only Friend is the first book in a brand-new John Wayne Cleaver trilogy by New York Times bestselling author Dan Wells.

Speaking of thrillers and monsters, I have been meaning to read this series and just received book 2 in the mail. (Anyone read them? Good? They sound great!)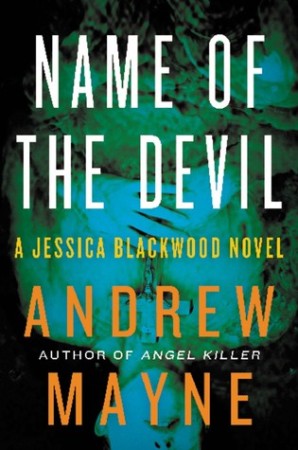 In this electrifying sequel to the crowd-pleasing thriller Angel Killer, magician-turned-FBI agent Jessica Blackwood must once again draw on her past to go up against a brutal murderer desperate for revenge at any price

After playing a pivotal role in the capture of the Warlock, a seemingly supernatural serial killer—and saving the FBI's reputation in the process—agent Jessica Blackwood can no longer ignore the world she left behind. Formerly a prodigy in a family dynasty of illusionists, her talent and experience endow her with a unique understanding of the power and potential of deception, as well as a knack for knowing when things are not always as they appear to be.

When a church congregation vanishes under mysterious circumstances in rural Appalachia, the bizarre trail of carnage indicates the Devil's hand at work. But Satan can't be the suspect, so FBI consultant Dr. Ailes and Jessica's boss on the Warlock case, Agent Knoll, turn to the ace up their sleeve: Jessica. She's convinced that an old cassette tape holds the key to the mystery, and unraveling the recorded events reveals a troubling act with far-reaching implications. The evil at work is human, and Jessica must follow the trail from West Virginia to Mexico, Miami, and even the hallowed halls of the Vatican.

Can she stop a cold-blooded killer obsessed by a mortal sin—or will she become the next target in a twisted, diabolical game of hunter and prey…?

I completely missed this book when it first came out late last year–but I really, really want to read the translation.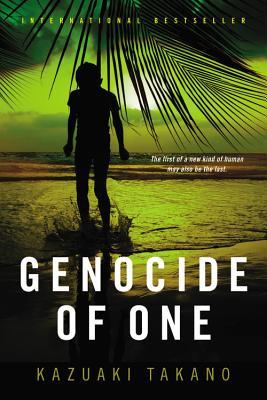 The internationally bestselling, award-winning Japanese thriller about a child who may be the future of the human race–or the cause of its extinction.

During a briefing in Washington D.C., the President is informed of a threat to national security: a three-year-old boy named Akili, who is already the smartest being on the planet. Representing the next step in human evolution, Akili can perceive patterns and predict future events better than most supercomputers, and is capable of manipulating grand-scale events like pieces on a chess board. And yet, for all that power, Akili has the emotional maturity of a child–which might make him the most dangerous threat humanity has ever faced.

An American soldier, Jonathan Yeager, leads an international team of elite operatives deep into the heart of the Congolese jungle under Presidential orders to destroy this threat to humanity before Akili's full potential can be realized. But Yeager has a very sick child, and Akili's advanced knowledge of all things, medicine included, may be Yeager's only hope for saving his son's life. Soon Yeager finds himself caught between following his orders and saving a creature with a hidden agenda, who plans to either save humanity as we know it–or destroy it.

Another second book in a series I really must start reading–I love the title: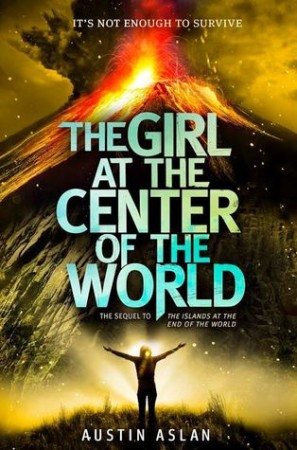 As sixteen-year-old Leilani and her family learn to live without electronics, farming the land as her ancestors did, she finds strength in her relatives, her friendships, and her strange connection to the Emerald Orchid–the force whose presence caused global devastation–but suffers regret over what she must do to survive.

An exciting and satisfying sequel that continues the thrilling ideas and adventure of THE ISLANDS AT THE END OF THE WORLD.

Native Hawaiian mythology and history is beautifully intertwined in the story.

An eco-thriller by an expert: great choice for dystopian fans who want a new spin. The author has a masters in tropical conservation biology from the University of Hawaii-Hilo.

Last, but certainly not least, Fables is ending. Here's the last great hurrah for the beloved series: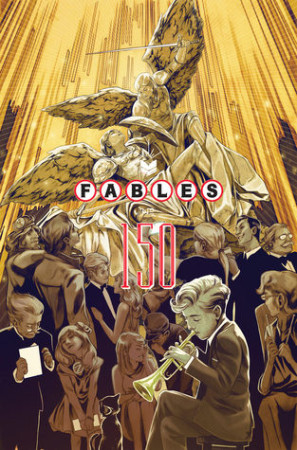 It's the final trade paperback volume of FABLES! No, wait – it's FABLES #150, the grand finale of the best-selling, award-winning comic book series! And it's also an original graphic novel in the tradition of 1001 NIGHTS OF SNOWFALL! Yes, it's all this and more! Join us for 150 – that's, right, 150! – pages of new stories starring your favorite Fables, all from the mind of Bill Willingham. It all starts with an 80-page lead story illustrated by series regulars Mark Buckingham and Steve Leialoha, plus stories illustrated by Mark Schultz, Gene Ha, Neal Adams, Andrew Pepoy and many more!

Don't miss the final bows for Boy Blue, Stinky, Lake and more in this once-in-a-lifetime issue that also features a foldout cover by Nimit Malavia that opens into a four-panel mural! It's even got metallic ink!

And that's it from us! What books do you have on YOUR radar?
Handy pre-order links (where available):