"On The Smugglers' Radar" is a feature for books that have caught our eye: books we have heard of via other bloggers, directly from publishers, and/or from our regular incursions into the Amazon jungle. Thus, the Smugglers' Radar was born. Because we want far more books than we can possibly buy or review (what else is new?), we thought we would make the Smugglers' Radar into a weekly feature – so YOU can tell us which books you have on your radar as well!
On Ana's Radar:
I got a copy of this in the post last week and it sounds intriguing: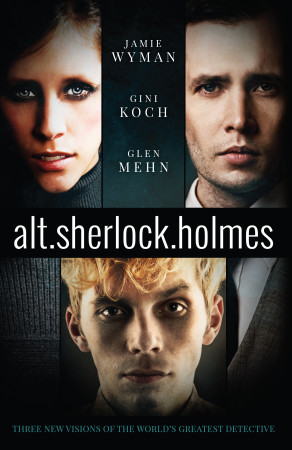 rilliant, distracted, sarcastic, abrasive, superior, fiercely loyal and—above all—ferociously principled, Sherlock Holmes is a hero for all times. Every era has its thieves and monsters, its exploiters and abusers, and in every era the detective of Baker Street will piece together the clues and bring the guilty to book.

In alt.sherlock.holmes, the creators of Two Hundred and Twenty-One Baker Streets have invited three talented writers to bring startling visions of the Great Detective and the redoubtable Doctor Watson to the page: as a carnival owner and fortune teller in the 'thirties American Dust Bowl, as a drugged-up, tuned-out weirdnik in 'sixties New York City, and as the most irregular consultant in present-day Hollywood.

The game's afoot! Whether hunting a vandal, a killer, or a shadowy conspiracy, in Indiana, California or New York, Holmes and Watson are on the case.

A new book by Mike Jung: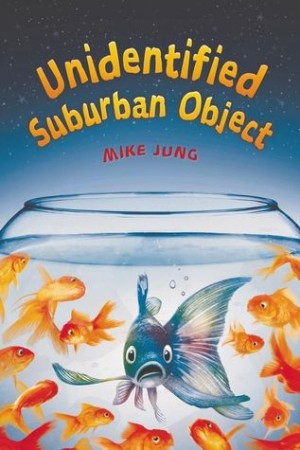 The next person who compares Chloe Cho with famous violinist Abigail Yang is going to HEAR it. Chloe has just about had it with people not knowing the difference between someone who's Chinese, Japanese, or Korean. She's had it with people thinking that everything she does well — getting good grades, winning first chair in the orchestra, etCETera — are because she's ASIAN.
Of course, her own parents don't want to have anything to DO with their Korean background. Any time Chloe asks them a question they change the subject. They seem perfectly happy to be the only Asian family in town. It's only when Chloe's with her best friend, Shelly, that she doesn't feel like a total alien.
Then a new teacher comes to town: Ms. Lee. She's Korean American, and for the first time Chloe has a person to talk to who seems to understand completely. For Ms. Lee's class, Chloe finally gets to explore her family history. But what she unearths is light-years away from what she expected.

This cover for Daniel José Older's next Bone Street Rumba novel is all kinds of amazing: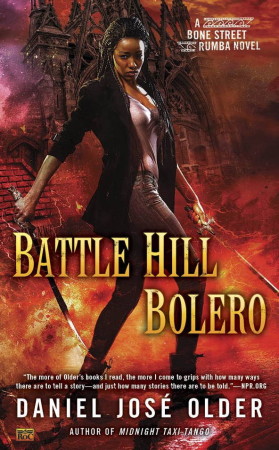 Another favourite author with a new book coming out later in the year: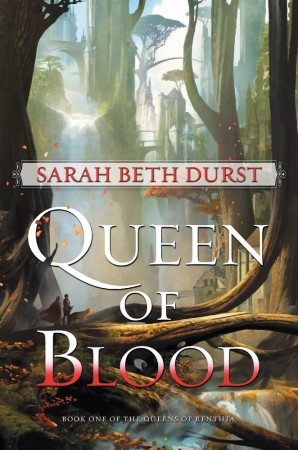 An idealistic young student and a banished warrior become allies in a battle to save their realm in this first book of a mesmerizing epic fantasy series, filled with political intrigue, violent magic, malevolent spirits, and thrilling adventure

Everything has a spirit: the willow tree with leaves that kiss the pond, the stream that feeds the river, the wind that exhales fresh snow . . .

But the spirits that reside within this land want to rid it of all humans. One woman stands between these malevolent spirits and the end of humankind: the queen. She alone has the magical power to prevent the spirits from destroying every man, woman, and child. But queens are still just human, and no matter how strong or good, the threat of danger always looms.

With the position so precarious, young women are chosen to train as heirs. Daleina, a seemingly quiet academy student, is under no illusions as to her claim to the throne, but simply wants to right the wrongs that have befallen the land. Ven, a disgraced champion, has spent his exile secretly fighting against the growing number of spirit attacks. Joining forces, these daring partners embark on a treacherous quest to find the source of the spirits' restlessness—a journey that will test their courage and trust, and force them to stand against both enemies and friends to save their land . . . before it's bathed in blood.

Yay, a stand-alone sequel to The Long Way to a Small, Angry Planet!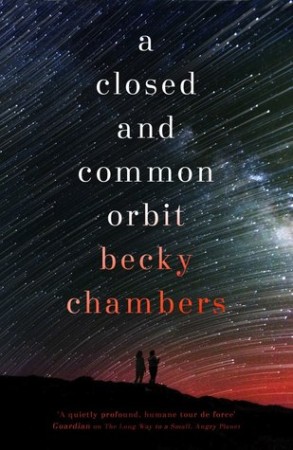 Lovelace was once merely a ship's artificial intelligence. When she wakes up in an new body, following a total system shut-down and reboot, she has no memory of what came before. As Lovelace learns to negotiate the universe and discover who she is, she makes friends with Pepper, an excitable engineer, who's determined to help her learn and grow.

Together, Pepper and Lovey will discover that no matter how vast space is, two people can fill it together.

The Long Way to a Small, Angry Planet introduced readers to the incredible world of Rosemary Harper, a young woman with a restless soul and secrets to keep. When she joined the crew of the Wayfarer, an intergalactic ship, she got more than she bargained for – and learned to live with, and love, her rag-tag collection of crewmates.

A Closed and Common Orbit is the stand-alone sequel to Becky Chambers' beloved debut novel The Long Way to a Small, Angry Planet and is perfect for fans of Firefly, Joss Whedon, Mass Effect and Star Wars.

On Thea's Radar:
First up on my radar this week is an ARC I just received–a middle grade novel that looks awesome.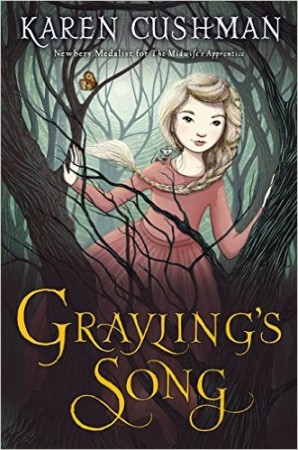 When Grayling's mother, wise woman Hannah Strong, starts turning into a tree, Hannah sends Grayling to call "the others" for help. Shy and accustomed to following her mother in everything, Grayling takes to the road. She manages to summon several "others"—second-string magic makers who have avoided the tree spell—and sets off on a perilous trip to recover Hannah's grimoire, or recipe book of charms and potions. By default the leader of the group, which includes a weather witch, an enchantress, an aspiring witch, a wizard whose specialty is divination with cheese, and a talking and shape shifting mouse called Pook, Grayling wants nothing more than to go home.

Kidnapping, imprisonment, near drowning, and ordinary obstacles like hunger, fatigue, and foul weather plague the travelers, but they persist and achieve their goal. Returning, Grayling finds herself reluctant to part with her companions—especially Pook. At home she's no longer content to live with her bossy mother, who can look after herself just fine, and soon sets out on another journey to unfamiliar places . . . possibly to see the young paper maker who warmed her heart.

Next up, another middle grade novel that sounds charming and utterly fantastic. (Also, I'm liking the tree MG illustrated cover theme going on!)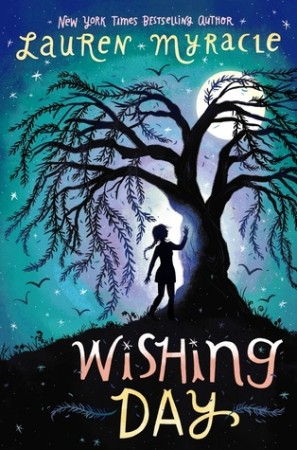 On the third night of the third month after a girl's thirteenth birthday, every girl in the town of Willow Hill makes three wishes.

The first wish is an impossible wish.
The second is a wish she can make come true herself.
And the third is the deepest wish of her secret heart.

Natasha is the oldest child in a family steeped in magic, though she's not sure she believes in it. She's full to bursting with wishes, however. She misses her mother, who disappeared nearly eight long years ago. She has a crush on one of the cutest boys in her class, and she thinks maybe it would be nice if her very first kiss came from him. And amid the chaos of a house full of sisters, aunts, and a father lost in grief, she aches to simply be…noticed.

So Natasha goes to the willow tree at the top of the hill on her Wishing Day, and she makes three wishes. What unfolds is beyond anything she could have imagined.

Another tree-themed cover–a new book from The False Prince author Jennifer A. Nielsen! YESSSSS!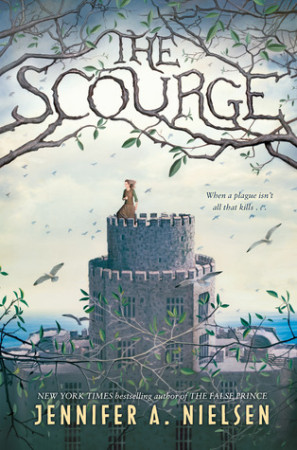 As a lethal plague sweeps through the land, Ani Mells is shocked when she is unexpectedly captured by the governor's wardens and forced to submit to a test for the deadly Scourge. She is even more surprised when the test results come back positive, and she is sent to Attic Island, a former prison turned refuge — and quarantine colony — for the ill. The Scourge's victims, Ani now among them, can only expect to live out short, painful lives there. However, Ani quickly discovers that she doesn't know the whole truth about the Scourge or the Colony. She's been caught in a devious plot, and, with the help of her best friend, Weevil, Ani means to uncover just what is actually going on.

This middle grade mystery novel also looks super charming: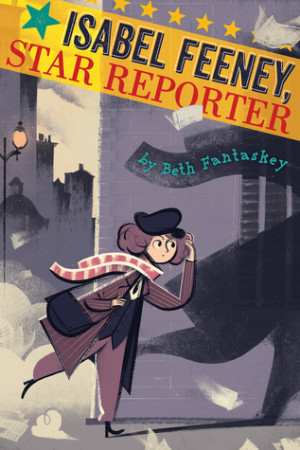 It's 1920s Chicago—the guns-and-gangster era of Al Capone—and it's unusual for a girl to be selling the Tribune on the street corner. But ten-year-old Isabel Feeney is unusual . . . unusually obsessed with being a news reporter. She can't believe her luck when she stumbles not only into a real-live murder scene, but also into her hero, the famous journalist Maude Collier. The story of how the smart, curious, loyal Isabel fights to defend the honor of her accused friend and latches on to the murder case like a dog on a pant leg makes for a winning, thoroughly entertaining middle grade mystery.

And last but not least, a completely different kind of book I received in the mail this week: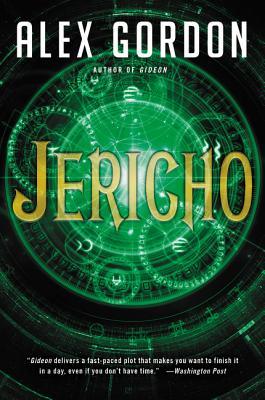 In this follow-up to the masterful debut Gideon, a young witch must risk death and damnation to defeat a powerful ancient evil.
In unearthing her father's secret past, Lauren Reardon discovered a shocking truth about herself. She is a Child of Endor, a sect of witches who believe they are the guardians of the "thin places"—areas across the globe where evil can seep through the divide between the worlds separating the living and the restless dead. At any time, she can be called upon to close one of these breaches and prevent demons from infiltrating our realm. When Lauren has a disturbing vision of an Oregon forest, she is drawn back to the familiar woods of the misty Pacific Northwest to investigate.
Locals had long whispered about an abandoned logging camp known as Jericho—of the strange disappearances and eerie sounds heard in the woods deep in the night. But these ghost stories only hint at the true evil lurking within the camp's dilapidated buildings, a primeval malevolence far more terrifying than Lauren's darkest imaginings. And now, Lauren must face this evil, even if it takes her life . . . even if it costs her soul.

And that's it from us! What books do you have on your radar?