"On The Smugglers' Radar" is a feature for books that have caught our eye: books we have heard of via other bloggers, directly from publishers, and/or from our regular incursions into the Amazon jungle. Thus, the Smugglers' Radar was born. Because we want far more books than we can possibly buy or review (what else is new?), we thought we would make the Smugglers' Radar into a weekly feature – so YOU can tell us which books you have on your radar as well!
On Ana's Radar:
Cassandra Khaw's sequel to Hammers on Bone interests me greatly: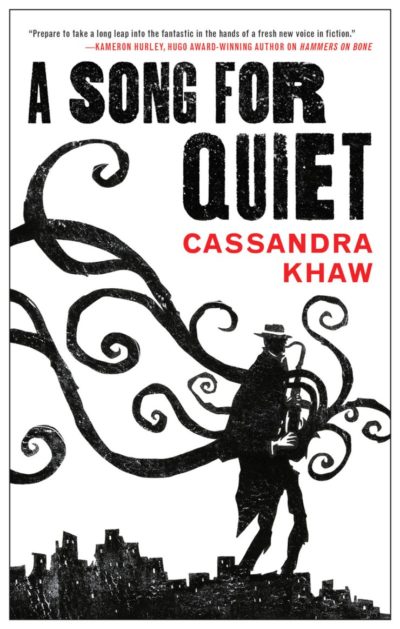 Deacon James is a rambling bluesman straight from Georgia, a black man with troubles that he can't escape, and music that won't let him go. On a train to Arkham, he meets trouble – visions of nightmares, gaping mouths and grasping tendrils, and a madman who calls himself John Persons. According to the stranger, Deacon is carrying a seed in his head, a thing that will destroy the world if he lets it hatch.

The mad ravings chase Deacon to his next gig. His saxophone doesn't call up his audience from their seats, it calls up monstrosities from across dimensions. As Deacon flees, chased by horrors and cultists, he stumbles on a runaway girl, who is trying to escape her father, and the destiny he has waiting for her. Like Deacon, she carries something deep inside her, something twisted and dangerous. Together, they seek to leave Arkham, only to find the Thousand Young lurking in the woods.

The song in Deacon's head is growing stronger, and soon he won't be able to ignore it any more.

I've heard about Barbary Station this week and I REALLY want to read it: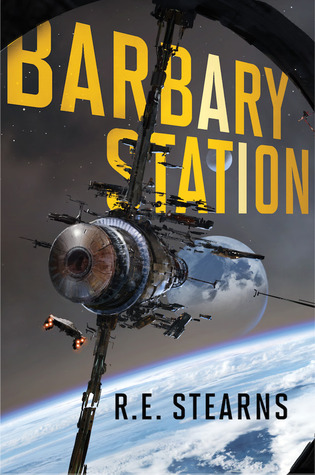 Adda and Iridian are newly-minted engineers, but in a solar system wracked by economic collapse after an interplanetary war, an engineering degree isn't worth the paper it's printed on. Desperate for gainful employment, they hijack a colony ship, planning to join a pirate crew at Barbary Station, an abandoned shipbreaking station in deep space.

But when they arrive at Barbary Station, nothing is as they expected. The pirates aren't living in luxury — they're hiding in a makeshift base welded onto the station's exterior hull. The artificial intelligence controlling the station's security system has gone mad, trying to kill all station residents. And it shoots down any ship that tries to leave, so there's no way out.

Adda and Iridian have one chance to earn a place on the pirate crew: destroy the artificial intelligence. The last engineer who went up against the security system suffered explosive decapitation, and the pirates are taking bets on how the newcomers will die. But Adda and Iridian plan to beat the odds.

There's a glorious future in piracy…if they can survive long enough.

I've also heard really great things about Little and Lion: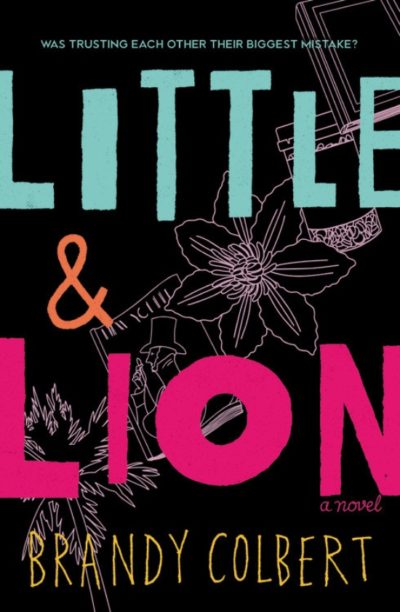 A stunning novel on love, loss, identity, and redemption, from Publishers Weekly Flying Start author Brandy Colbert

When Suzette comes home to Los Angeles from her boarding school in New England, she isn't sure if she'll ever want to go back. L.A. is where her friends and family are (along with her crush, Emil). And her stepbrother, Lionel, who has been diagnosed with bipolar disorder, needs her emotional support.

But as she settles into her old life, Suzette finds herself falling for someone new…the same girl her brother is in love with. When Lionel's disorder spirals out of control, Suzette is forced to confront her past mistakes and find a way to help her brother before he hurts himself–or worse.

Perhaps it is finally time for me to read a Kristin Cashore book: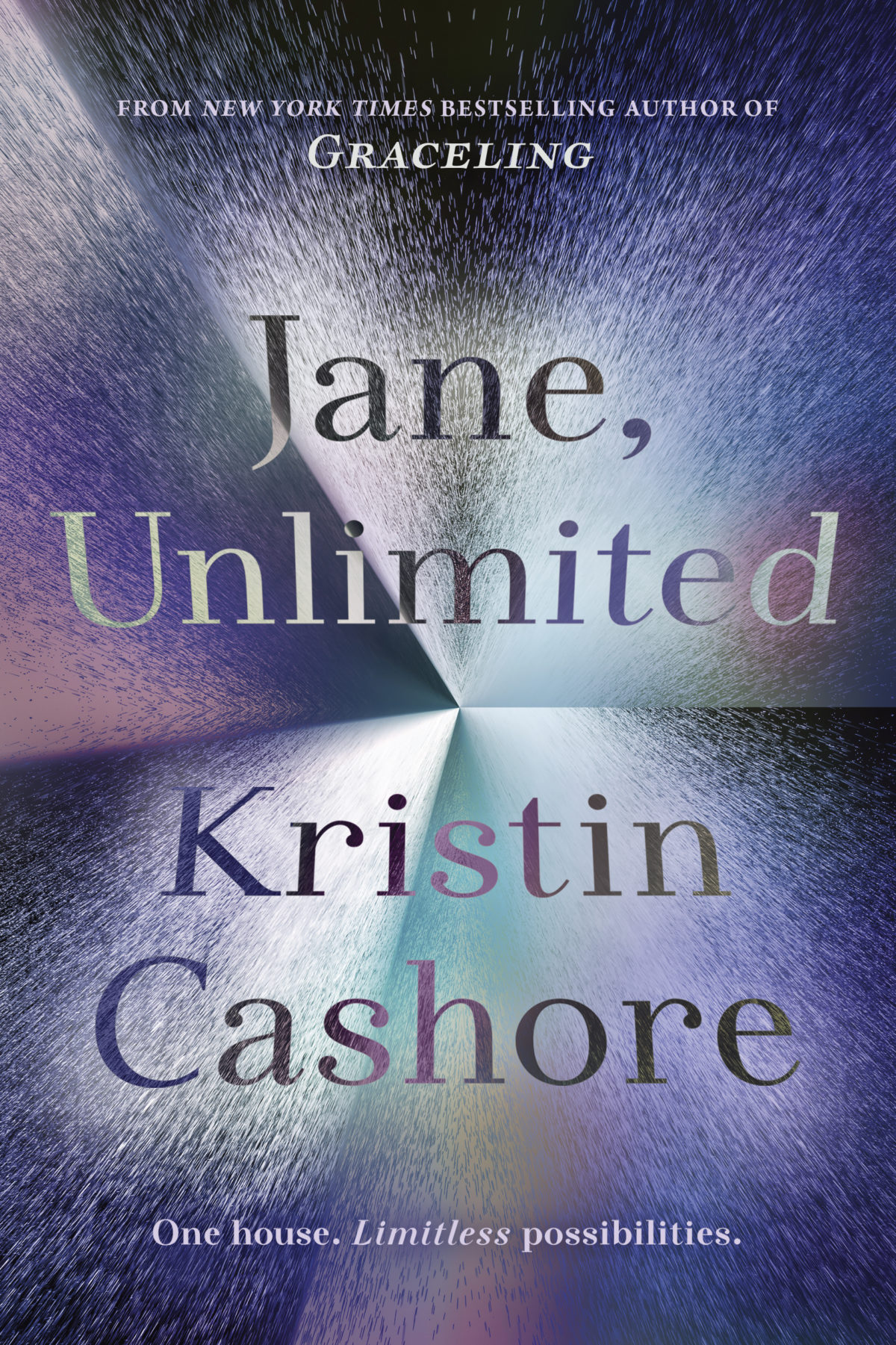 Jane has lived an ordinary life, raised by her aunt Magnolia—an adjunct professor and deep sea photographer. Jane counted on Magnolia to make the world feel expansive and to turn life into an adventure. But Aunt Magnolia was lost a few months ago in Antarctica on one of her expeditions.

Now, with no direction, a year out of high school, and obsessed with making umbrellas that look like her own dreams (but mostly just mourning her aunt), she is easily swept away by Kiran Thrash—a glamorous, capricious acquaintance who shows up and asks Jane to accompany her to a gala at her family's island mansion called Tu Reviens.

Jane remembers her aunt telling her: "If anyone ever invites to you to Tu Reviens, promise me that you'll go." With nothing but a trunkful of umbrella parts to her name, Jane ventures out to the Thrash estate. Then her story takes a turn, or rather, five turns. What Jane doesn't know is that Tu Reviens will offer her choices that can ultimately determine the course of her untethered life. But at Tu Reviens, every choice comes with a reward, or a price.

On Thea's Radar:
First up on my radar, this forthcoming book from Flatiron that sounds fabulous (comparison to The Magicians aside):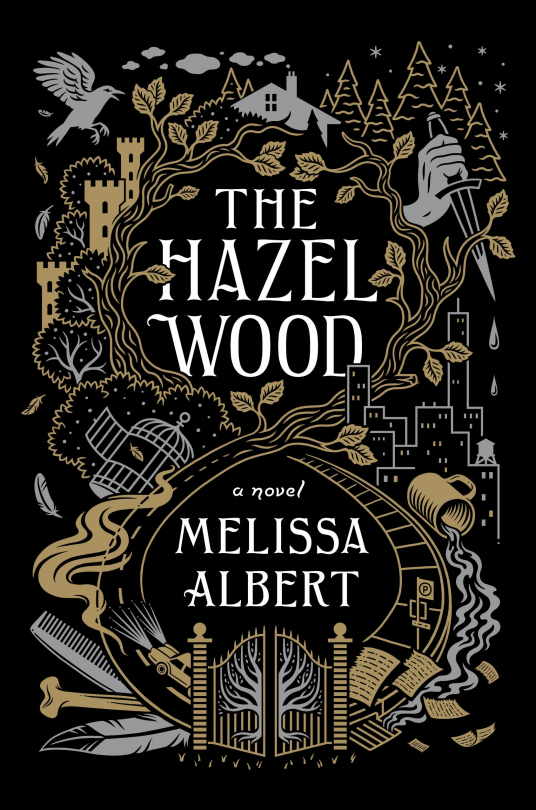 Welcome to the Hazel Wood, a fierce and indelible contemporary fantasy perfect for fans of The Magicians

Seventeen-year-old Alice and her mother have spent most of Alice's life on the road, always a step ahead of the uncanny bad luck biting at their heels. But when Alice's grandmother, the reclusive author of a cult-classic book of pitch-dark fairy tales, dies alone on her estate, the Hazel Wood, Alice learns how bad her luck can really get: Her mother is stolen away—by a figure who claims to come from the Hinterland, the cruel supernatural world where her grandmother's stories are set. Alice's only lead is the message her mother left behind: "Stay away from the Hazel Wood."

Alice has long steered clear of her grandmother's cultish fans. But now she has no choice but to ally with classmate Ellery Finch, a Hinterland superfan who may have his own reasons for wanting to help her. To retrieve her mother, Alice must venture first to the Hazel Wood, then into the world where her grandmother's tales began—and where she might find out how her own story went so wrong . . .

I LOVE the art for this early 20th century set graphic novel from First Second: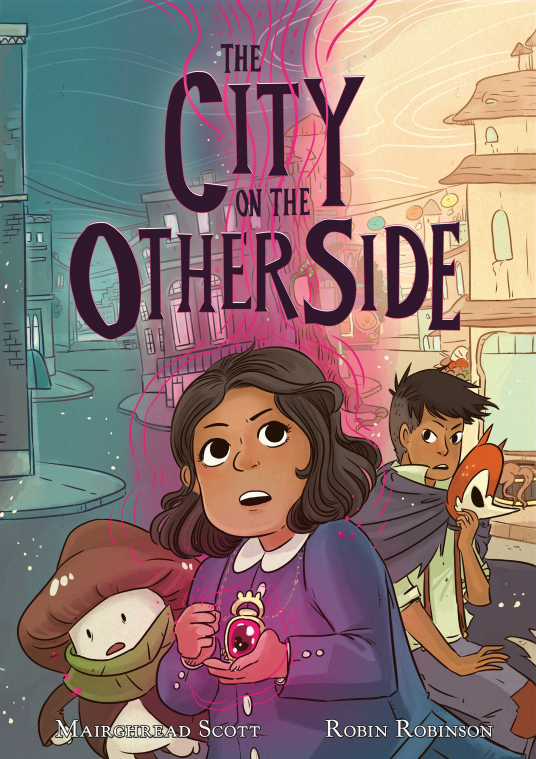 In The City on the Other Side, a young girl stumbles into a pitched war between two fairy kingdoms, and the fate of San Francisco itself hangs in the balance!

Sheltered within her high-society world, Isabel plays the part of a perfectly proper little girl—she's quiet, well-behaved, and she keeps her dresses spotlessly clean. She's certainly not the kind of girl who goes on adventures.

But that all changes when Isabel breaches an invisible barrier and steps into another world. She discovers a city not unlike her own, but magical and dangerous. Here, war rages between the fairies of the Seelie and Unseelie Courts. Only Isabel, with the help of a magical necklace and a few new friends, stands a chance of ending the war before it destroys the fairy world, and her own.

From Mairghread Scott and Robin Robinson comes a colorful fantasy graphic novel set in early twentieth century San Francisco.

This next book also sounds promising, with its Sword Art Online type of vibe…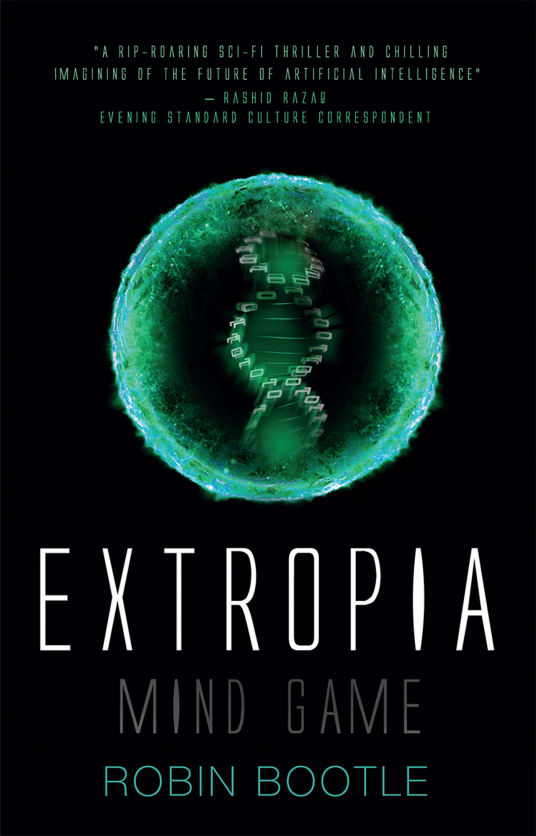 An act of sabotage leaves Edward Founder's brother and father trapped inside a virtual reality game, Extropia. Edward goes after them and discovers that the game is overrun by the artificially intelligent tyrant, D?ofol.

D?ofol is holding Edward's brother captive, but little does Edward realise that D?ofol has learnt of the real world, and the closer he draws to rescuing his brother, the closer he comes to the trap that will enable D?ofol's code-based mind to escape the confines of Extropia and enter the real world.

As Edward races to save his family from being trapped inside Extropia forever, he must not only beat the game and a host of despicable characters, but also come face to face with his own inner demons.

Inspired by computer games such as Skyrim and The Witcher 3, Extropia: Mind Game explores the worlds of artifical intelligence and virtual reality. Accompanying the increased presence of virtual reality in the consumer landscape, Robin's debut science-fiction novel creates a dystopian world in which computer game characters become self-aware and intelligent. The book will appeal to readers of science fiction, but also to players of fantasy role-playing computer games to whom the landscape of Extropia will seem very familiar. Extropia: Mind Game will also appeal to readers of adventure stories, and fans of dystopian books such as The Hunger Games series.

I don't know if I can take this next book seriously, but I feel like I have to give it a shoutout for the second sentence that cites Post-Tinder romance, nihilistic terrorism, artificial consciousness, AND synthetic biology. IN ONE SENTENCE.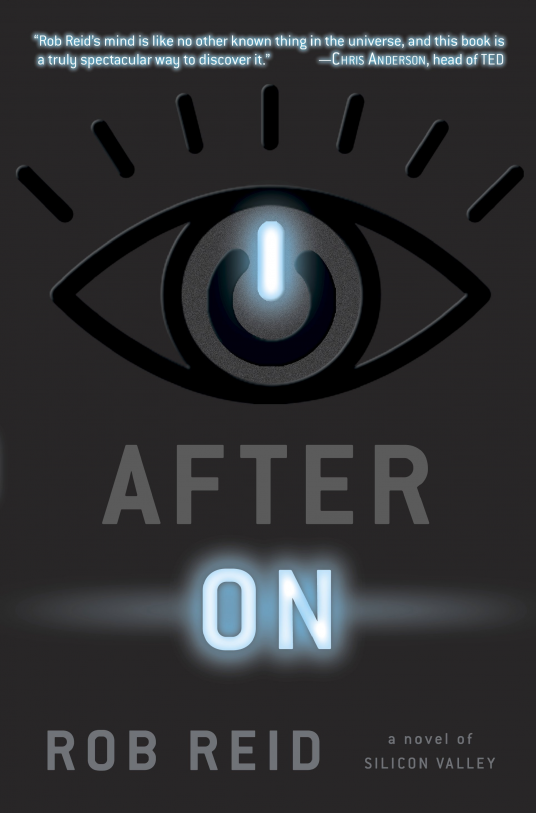 The definitive novel of today's Silicon Valley, After On flash-captures our cultural and technological moment with up-to-the-instant savvy. Matters of privacy and government intrusion, post-Tinder romance, nihilistic terrorism, artificial consciousness, synthetic biology, and much more are tackled with authority and brash playfulness by New York Times bestselling author Rob Reid.

Meet Phluttr—a diabolically addictive new social network and a villainess, heroine, enemy, and/or bestie to millions. Phluttr has ingested every fact and message ever sent to, from, and about her innumerable users. Her capabilities astound her makers—and they don't even know the tenth of it.

But what's the purpose of this stunning creation? Is it a front for something even darker and more powerful than the NSA? A bid to create a trillion-dollar market by becoming "The UberX of Sex"? Or a reckless experiment that could spawn the digital equivalent of a middle-school mean girl with enough charisma, dirt, and cunning to bend the entire planet to her will?

Phluttr has it in her to become the greatest gossip, flirt, or matchmaker in history. Or she could cure cancer, bring back Seinfeld, then start a nuclear war. Whatever she does, it's not up to us. But a motley band of Silicon Valley entrepreneurs, venture capitalists, and engineers might be able to influence her.

After On achieves the literary singularity—fusing speculative satire and astonishing reality into a sharp-witted, ferociously believable, IMAX-wide view of our digital age.

And last but not least, I haven't read any of the books in the White Trash Zombie series… but good god I love these covers so much and keep thinking I really should give it a try based on the art alone.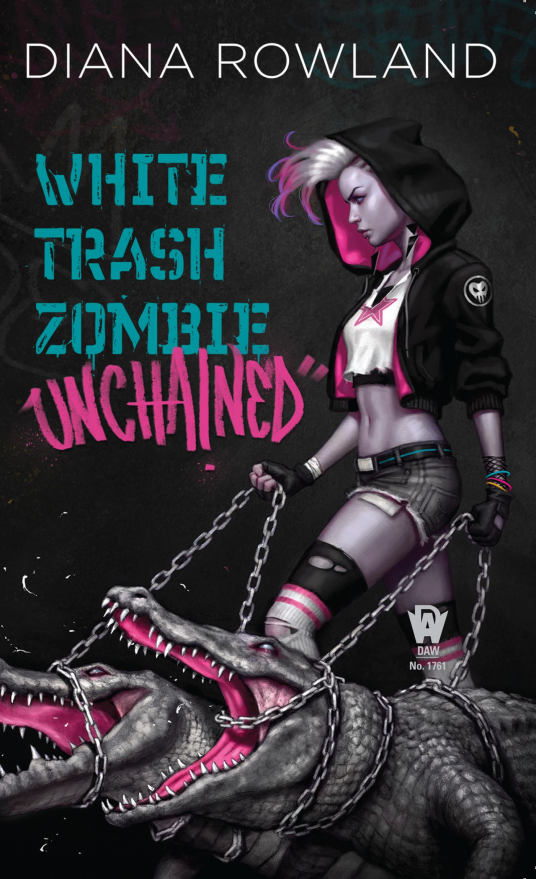 That's it from us! What books do you have on YOUR radar?