"On The Smugglers' Radar" is a feature for books that have caught our eye: books we have heard of via other bloggers, directly from publishers, and/or from our regular incursions into the Amazon jungle. Thus, the Smugglers' Radar was born. Because we want far more books than we can possibly buy or review (what else is new?), we thought we would make the Smugglers' Radar into a weekly feature – so YOU can tell us which books you have on your radar as well!
On Ana's Radar:
Earlier this week author Silvia Moreno-Garcia was tweeting about this book and I completely fell in love with its cover: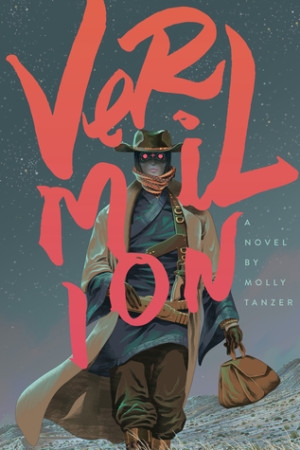 The Adventures of Lou Merriwether, Psychopomp

Gunslinging, chain smoking, Stetson-wearing Taoist psychopomp, Elouise "Lou" Merriwether might not be a normal 19-year-old, but she's too busy keeping San Francisco safe from ghosts, shades, and geung si to care much about that. It's an important job, though most folks consider it downright spooky. Some have even accused Lou of being more comfortable with the dead than the living, and, well… they're not wrong.

When Lou hears that a bunch of Chinatown boys have gone missing somewhere deep in the Colorado Rockies she decides to saddle up and head into the wilderness to investigate. Lou fears her particular talents make her better suited to help placate their spirits than ensure they get home alive, but it's the right thing to do, and she's the only one willing to do it.

On the road to a mysterious sanatorium known as Fountain of Youth, Lou will encounter bears, desperate men, a very undead villain, and even stranger challenges. Lou will need every one of her talents and a whole lot of luck to make it home alive…

From British Fantasy Award nominee Molly Tanzer comes debut novel Vermilion, a spirited weird Western adventure that puts the punk back into steampunk.

Alice Hoffman is writing Middle Grade now?! Whaaaaat. Here is her first book for children: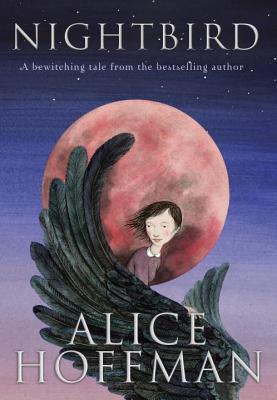 An enchanting novel from bestselling author Alice Hoffman: a charmed New England village, a family secret, and a friendship destined to defeat a witch.

"Some things could only be found in Sidwell it seemed: pink apples, black owls, and my brother, James."

Twelve-year-old Twig's town in the Berkshires is said to hide a winged beast, the Monster of Sidwell, and the rumors draw as many tourists as the town's famed pink apple orchards. Twig lives in the orchard with her mysterious brother James and her reclusive mother, a baker of irresistible apple pies. Because of a family secret, an ancient curse,Twig has had to isolate herself from other kids. Then a family with two girls, Julia and Agate, moves into the cottage next door. They are descendants of the witch who put the spell on Twig's family. But Julia turns out to be Twig's first true friend, and her ally in trying to undo the curse and smooth the path to true love for Agate and James.

The alt-history tale of a governess spy in early 19th century US? Yep, sign me up: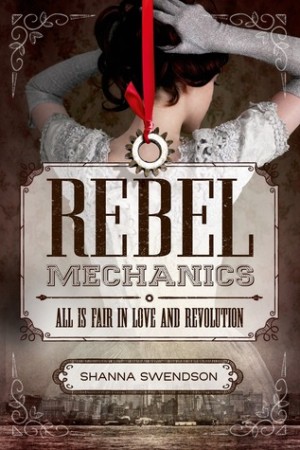 A sixteen-year-old governess becomes a spy in this alternative U.S. history where the British control with magic and the colonists rebel by inventing.

It's 1888, and sixteen-year-old Verity Newton lands a job in New York as a governess to a wealthy leading family—but she quickly learns that the family has big secrets. Magisters have always ruled the colonies, but now an underground society of mechanics and engineers are developing non-magical sources of power via steam engines that they hope will help them gain freedom from British rule. The family Verity works for is magister—but it seems like the children's young guardian uncle is sympathetic to the rebel cause. As Verity falls for a charming rebel inventor and agrees to become a spy, she also becomes more and more enmeshed in the magister family's life. She soon realizes she's uniquely positioned to advance the cause—but to do so, she'll have to reveal her own dangerous secret.

Another Historical YA that sounds fantastic, about a lady blackmailer in London in the early 18th century: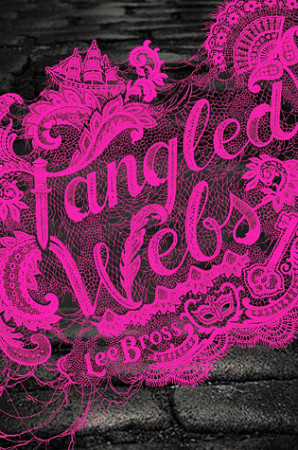 London, 1725. Everybody has a secret. Lady A will keep yours—for a price. This sumptuous, scandalous YA novel is wickedly addictive.

Lady A is the most notorious blackmailer in the city. With just a mask and a gown to disguise her, she sweeps into lavish balls and exclusive events collecting the most valuable currency in 1725 London—secrets.

But leading a double life isn't easy. By day Lady A is just a sixteen-year-old girl named Arista who lives in fear of her abusive master, Bones, and passes herself off as a boy to move safely through the squalor of London's slums. When Bones attempts to dispose of his pawn forever, Arista is rescued by the last person she expects: Jonathan Wild, the infamous Thief Taker General who moves seamlessly between the city's criminal underworld and its most elite upper circles. Arista partners with Wild on her own terms in the hopes of saving enough money to buy passage out of London.

Everything changes when she meets Graeden Sinclair, the son of a wealthy merchant. Grae has traveled the world, has seen the exotic lands Arista has longed to escape to her whole life, and he loves Arista for who she is—not for what she can do for him. Being with Grae gives something Arista something precious that she swore off long ago: hope. He has promised to help Arista escape the life of crime that has claimed her since she was a child. But can you ever truly escape the past?

I am intrigued by the blurb of this Middle Grade thriller/mystery: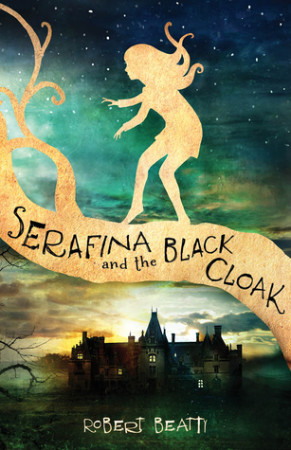 A spooky mystery-thriller about an unusual girl who lives secretly in the basement of the grand Biltmore Estate.

"Never go into the deep parts of the forest, for there are many dangers there and they will ensnare your soul."

Serafina has never had a reason to disobey her pa and venture beyond the grounds of Biltmore Estate. There's plenty to explore in the shadowed corridors of her vast home, but she must take care to never be seen. None of the rich folk upstairs know that Serafina exists; she and her pa, the estate's maintenance man, have secretly lived in the basement for as long as Serafina can remember.

But when children at the estate start disappearing, only Serafina knows who the culprit is: a terrifying man in a black cloak who stalks Biltmore's corridors at night. Following her own harrowing escape, Serafina risks everything by joining forces with Braeden Vanderbilt, the young nephew of Biltmore's owners. Braeden and Serafina must uncover the Man in the Black Cloak's true identity before all of the children vanish one by one.

Serafina's hunt leads her into the very forest that she has been taught to fear. There she discovers a forgotten legacy of magic that is bound to her own identity. In order to save the children of Biltmore, Serafina must seek the answers that will unlock the puzzle of her past.
On Thea's Radar:
First up on my radar,a book that sounds and looks decidedly creepy. (At least, I think it looks creepy because…moths.)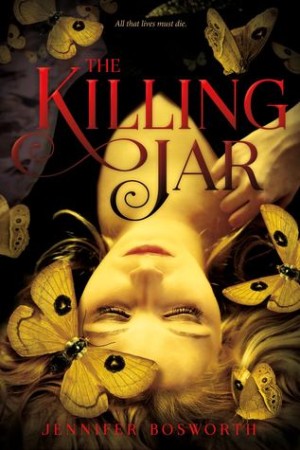 "I try not to think about it, what I did to that boy."

Seventeen-year-old Kenna Marsden has a secret.

She's haunted by a violent tragedy she can't explain. Kenna's past has kept people—even her own mother—at a distance for years. Just when she finds a friend who loves her and life begins to improve, she's plunged into a new nightmare. Her mom and twin sister are attacked, and the dark powers Kenna has struggled to suppress awaken with a vengeance.

On the heels of the assault, Kenna is exiled to a nearby commune, know as Eclipse, to live with a relative she never knew she had. There, she discovers an extraordinary new way of life as she learns who she really is, and the wonders she's capable of. For the first time, she starts to feel like she belongs somewhere. That her terrible secret makes her beautiful and strong, not dangerous. But the longer she stays at Eclipse, the more she senses there is something malign lurking underneath it all. And she begins to suspect that her new family has sinister plans for her…

I've been wanting to try Rebecca Hahn, and her new novel sounds awesome (even if there's just the glimmer of a premise to go on right now):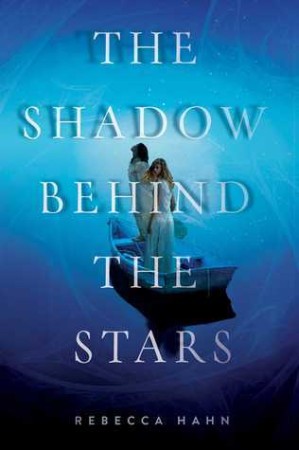 The youngest of the three Fates tells of the events that lead her and her sisters to leave their isolated island in aid of a mortal girl, only to discover that their quest to save the girl could bring about the end of the world.

This next book sounds SO much like Christopher Pike meets Shutter Island – in other words, a book that I would have devoured in seconds as a teenager.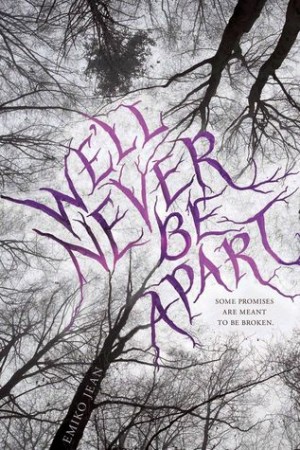 Murder.

Fire.

Revenge.

That's all seventeen-year-old Alice Monroe thinks about. Committed to a mental ward at Savage Isle, Alice is haunted by memories of the fire that killed her boyfriend, Jason. A blaze her twin sister Cellie set. But when Chase, a mysterious, charismatic patient, agrees to help her seek vengeance, Alice begins to rethink everything. Writing out the story of her troubled past in a journal, she must confront hidden truths.

Is the one person she trusts only telling her half the story? Nothing is as it seems in this edge-of-your-seat psychological thriller from the debut author Emiko Jean.

Next: debut YA horror with a deliciously creepy cover? YES PLEASE.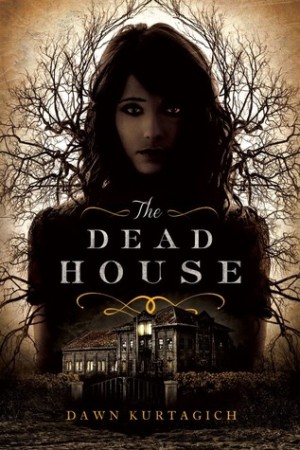 Debut author Dawn Kurtagich is dead on in this terrifying psychological thriller!

Over two decades have passed since the fire at Elmbridge High, an inferno that took the lives of three teenagers. Not much was known about the events leading up to the tragedy – only that one student, Carly Johnson, vanished without a trace…

…until a diary is found hidden in the ruins.

But the diary, badly scorched, does not belong to Carly Johnson. It belongs to Kaitlyn Johnson, a girl who shouldn't exist Who was Kaitlyn? Why did she come out only at night? What is her connection to Carly?

The case has been reopened. Police records are being reexamined: psychiatric reports, video footage, text messages, e-mails. And the diary.

The diary that paints a much more sinister version of events than was ever made publicly known.

I love the premise of this next book – accident season seems like a real thing sometimes, doesn't it?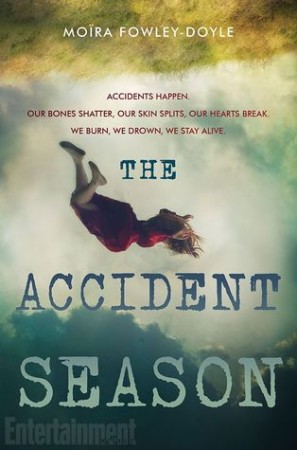 It's the accident season, the same time every year. Bones break, skin tears, bruises bloom.

The accident season has been part of seventeen-year-old Cara's life for as long as she can remember. Towards the end of October, foreshadowed by the deaths of many relatives before them, Cara's family becomes inexplicably accident-prone. They banish knives to locked drawers, cover sharp table edges with padding, switch off electrical items – but injuries follow wherever they go, and the accident season becomes an ever-growing obsession and fear.

But why are they so cursed? And how can they break free?

Finally, there's this next book – billed as Romeo and Juliet meets Children of the Corn. OK. You win, sales handle. I'm curious.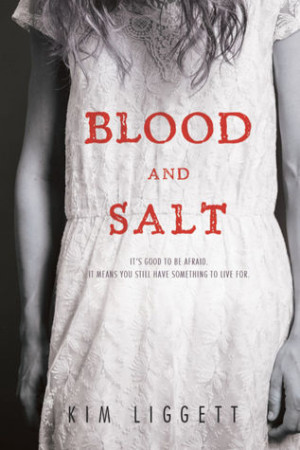 Romeo and Juliet meets Children of the Corn in this one-of-a-kind romantic horror.

"When you fall in love, you will carve out your heart and throw it into the deepest ocean. You will be all in—blood and salt."

These are the last words Ash Larkin hears before her mother returns to the spiritual commune she escaped long ago. But when Ash follows her to Quivira, Kansas, something sinister and ancient waits among the rustling cornstalks of this village lost to time.

Ash is plagued by memories of her ancestor, Katia, which harken back to the town's history of unrequited love and murder, alchemy and immortality. Charming traditions soon give way to a string of gruesome deaths, and Ash feels drawn to Dane, a forbidden boy with secrets of his own.

As the community prepares for a ceremony five hundred years in the making, Ash must fight not only to save her mother, but herself—and discover the truth about Quivira before it's too late. Before she's all in—blood and salt.

And that's it from us! What books do you have on your radar?