"On The Smugglers' Radar" is a feature for books that have caught our eye: books we have heard of via other bloggers, directly from publishers, and/or from our regular incursions into the Amazon jungle. Thus, the Smugglers' Radar was born. Because we want far more books than we can possibly buy or review (what else is new?), we thought we would make the Smugglers' Radar into a weekly feature – so YOU can tell us which books you have on your radar as well!
On Ana's Radar:
Saw this on Twitter and immediately wanted it (although when I read the blurb I was slightly disappointed, I can't even explain why):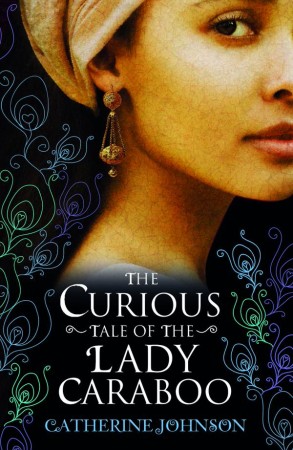 Cassandra Worrell is beautiful, rich and very, very bored. Trapped in her parents stately home, she dreams of escape. Life suddenly becomes much more interesting with the appearance of a beautiful, disorientated young woman, who speaks a mysterious language . . .

Cassandra is convinced she's found a princess from a far away land . . .

Could the princess hold the key to the adventure she's been seeking? Or might the escape she desires be found in the arms of the wholly inappropriate but utterly delectable local boy, Will Jenkins?

A new Brenda Cooper book coming from Pyr in March and it sounds really great: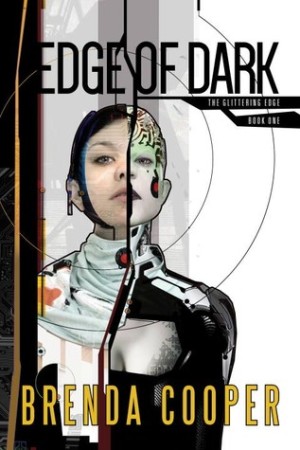 What if a society banished its worst nightmare to the far edge of the solar system, destined to sip only dregs of light and struggle for the barest living. And yet, that life thrived? It grew and learned and became far more than you ever expected, and it wanted to return to the sun. What if it didn't share your moral compass in any way?

The Glittering Edge duology describes the clash of forces when an advanced society that has filled a solar system with flesh and blood life meets the near-AI's that it banished long ago. This is a story of love for the wild and natural life on a colony planet, complex adventure set in powerful space stations, and the desire to live completely whether you are made of flesh and bone or silicon and carbon fiber.

In Edge of Dark, meet ranger Charlie Windar and his adopted wild predator, and explore their home on a planet that has been raped and restored more than once. Meet Nona Hall, child of power and privilege from the greatest station in the system, the Diamond Deep. Meet Nona's best friend, a young woman named Chrystal who awakens in a robotic body….

I came across this Horror YA on Edelweiss and it kinda sounds like Anna Dressed in Blood and I want to read it: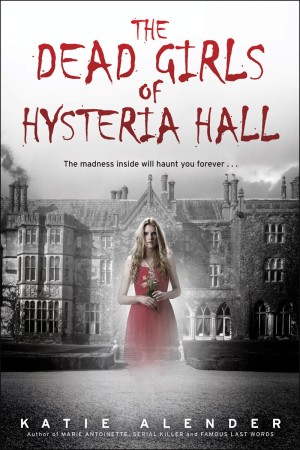 Asylum meets Miss Peregrine's Home for Peculiar Children, in this riveting tale of ghosts, secrets, and family, from master of suspense Katie Alender.

Delia's new house isn't just a house. It used to be an insane asylum, a place to lock up "troubled" young women long ago. And a restless, wicked spirit is still at play–and it doesn't want defiant girls like Delia to go anywhere.

So the house kills her.

Now Delia is a ghost, trapped in her creepy home forever. As she meets the other ghost girls who haunt the narrow hallways, as well as the handsome ghost boy on the grounds, she learns shocking truths about the house's history. Delia also realizes that her alive and grieving sister might be the house's next target. Can Delia unlock the mystery of the old asylum, save her sister, and free herself?

Came across this LGBT short story that is part of Less Than Three's Damsels in Distress collection, "a group of books featuring strong LGBTQIA women who can find their own way out of trouble." INTRIGUING.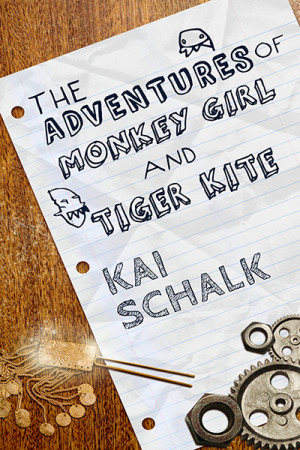 High school would be a lot easier to deal with if Sunny Wong did not have to balance schoolwork with superhero shenanigans.

But superhero she is, gifted the powers of Chinese folk hero Monkey, and when zombies start appearing it's up to her and her sidekick, Delia, to figure out who's responsible for raising the dead and why…

I received a copy of this book in the post this week and it goes straight into my TBR pile: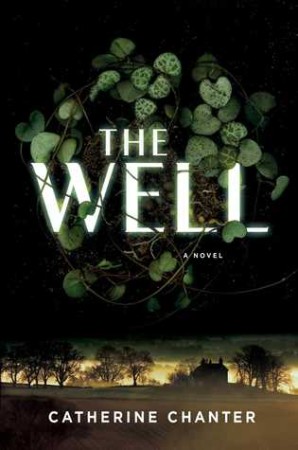 From the winner of the Lucy Cavendish Fiction Prize, a brilliantly haunting and suspenseful debut set in modern-day Britain where water is running out everywhere except at The Well; the farm of one seemingly ordinary family whose mysterious good fortune leads to suspicion, chaos, and ultimately a shocking act of violence.

Ruth Ardingly has just been released from prison to serve out a sentence of house arrest for arson and suspected murder at her farm, The Well. Beyond its borders, some people whisper she is a witch; others a messiah. For as soon as Ruth returns to The Well, rain begins to fall on the farm. And it has not rained anywhere else in the country in over three years.

Ruth and her husband Mark had moved years before from London to this ancient idyll in the hopes of starting their lives over. But then the drought began, and as the surrounding land dried up and died, and The Well grew lush and full of life, they came to see their fortune would come at a price. From the envy of their neighbors to the mandates of the government, from the fanaticism of a religious order called the Sisters of the Rose to the everyday difficulties of staying close as husband and wife, mother and child;all these forces led to a horrifying crime: the death of their seven-year-old grandson, drowned with cruel irony in one of the few ponds left in the countryside.

Now back at The Well, Ruth must piece together the tragedy that shattered her marriage, her family, and her dream. For she believes her grandson's death was no accident, and that the murderer is among the people she trusted most. Alone except for her guards on a tiny green jewel in a world rapidly turning to dust, Ruth begins to confront her worst fears and learns what really happened in the dark heart of The Well.

A tour de force about ordinary people caught in the tide of an extraordinary situation, Catherine Chanter's The Well is a haunting, beautifully written, and utterly believable novel that probes the fragility of our personal relationships and the mystical connection between people and the places they call home.

On Thea's Radar:
There are a LOT of really enticing books coming out this February – and, per usual, I am woefully behind on them all. Here's a sampling of what's on my radar for this month. First up, this newly repackaged post-apocalyptic (I think?) tale.
From master storyteller David Almond comes a gripping, exquisitely written novel about a hidden-away child who emerges into a broken world.

Billy Dean is a secret child. He has a beautiful young mother and a father who arrives at night carrying the scents of candles and incense and cigarettes. Birds fly to his window. Mice run out from his walls. His world is a carpet, a bed, pictures of the holy island, and a single locked door. His father fills his mind and his dreams with mysterious tales and memories and dreadful warnings. But then his father disappears, and Billy's mother brings him out into the world at last. He learns the horrifying story of what was saved and what was destroyed on the day he was born, the day the bombers came to Blinkbonny. The kind butcher, Mr. McCaufrey, and the medium, Missus Malone, are waiting for him. He becomes The Angel Child, one who can heal the living, contact the dead, bring comfort to a troubled world. But there is one figure who is beyond healing, who comes looking for Billy himself — and is determined on a kind of reckoning.

Next up, another post-apocalyptic fable with a killer name: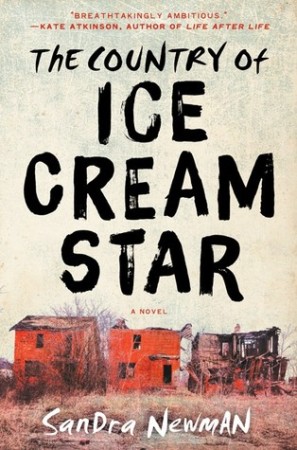 My name be Ice Cream Fifteen Star and this be the tale of how I bring the cure to all the Nighted States . . .

In the ruins of a future America, fifteen-year-old Ice Cream Star and her nomadic tribe live off of the detritus of a crumbled civilization. Theirs is a world of children; before reaching the age of twenty, they all die of a mysterious disease they call Posies—a plague that has killed for generations. There is no medicine, no treatment; only the mysterious rumor of a cure.

When her brother begins showing signs of the disease, Ice Cream Star sets off on a bold journey to find this cure. Led by a stranger, a captured prisoner named Pasha who becomes her devoted protector and friend, Ice Cream Star plunges into the unknown, risking her freedom and ultimately her life. Traveling hundreds of miles across treacherous, unfamiliar territory, she will experience love, heartbreak, cruelty, terror, and betrayal, fighting with her whole heart and soul to protect the only world she has ever known.

Guardian First Book Award finalist Sandra Newman delivers an extraordinary post-apocalyptic literary epic as imaginative as The Passage and as linguistically ambitious as Cloud Atlas. Like Hushpuppy in The Beasts of the Southern Wild grown to adolescence in a landscape as dangerously unpredictable as that of Ready Player One, The Country of Ice Cream Star is a breathtaking work from a writer of rare and unconventional talent.

I really, really, really want to read this next book.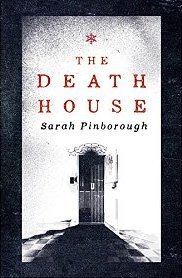 Toby's life was perfectly normal… until it was unravelled by something as simple as a blood test.

Taken from his family, Toby now lives in the Death House: an out-of-time existence far from the modern world, where he, and the others who live there, are studied by Matron and her team of nurses. They're looking for any sign of sickness. Any sign of their wards changing. Any sign that it's time to take them to the sanatorium.

No one returns from the sanatorium.

Withdrawn from his house-mates and living in his memories of the past, Toby spends his days fighting his fear. But then a new arrival in the house shatters the fragile peace, and everything changes.

Because everybody dies. It's how you choose to live that counts.

I enjoyed the first two books in this series, so I think I'll give this third a try…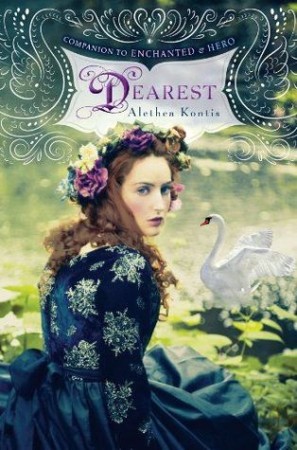 In her third book about the delightful Woodcutter sisters, Alethea Kontis masterfully weaves "The Wild Swans," "The Goose Girl," and a few other fine-feathered fairy tales into a magical, romantic companion novel to Enchanted and Hero.

Readers met the Woodcutter sisters (named after the days of the week) in Enchanted and Hero. In this delightful third book, Alethea Kontis weaves together some fine-feathered fairy tales to focus on Friday Woodcutter, the kind and loving seamstress. When Friday stumbles upon seven sleeping brothers in her sister Sunday's palace, she takes one look at Tristan and knows he's her future. But the brothers are cursed to be swans by day. Can Friday's unique magic somehow break the spell?

This next book is a finalist for the Lambda Literary Award, and sounds amazing. I cannot wait to give it a try.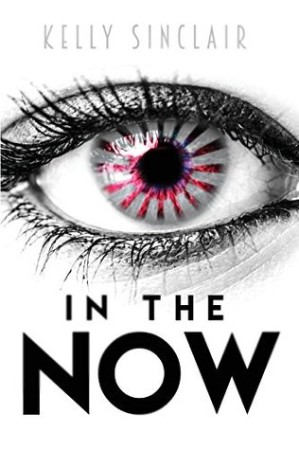 Psychiatrist Carla Turner sets out to disprove reincarnation. To make her point and strike a blow for science, she enlists Amy Duran, her favorite patient, for a past-life regression that Carla believes is destined to fail. But a potent, experimental drug used for the study works all too well. Amy is swept away into her previous life as Isao Watanabe, a Japanese World War II veteran, who finds twenty-first century Austin, Texas, to be as shocking as the female body he now inhabits. To bring back her beloved Amy, Carla must battle a powerful drug company as well as her headline-chasing former professor, a woman determined to establish that past-life regression exists. If Amy returns to the present, what happens to the charismatic Isao? Can two people-one male, one female; one dead, one alive-share the same body? A finalist for the Lambda Literary Award, In the Now is an intuitive exploration of identity, gender, and faith, a novel that asks the thought-provoking question, what if reincarnation is a biological fact? And if it's real, how do you face all the good and evil you've done-in this lifetime or your last?

Finally, a new horror novel from Rhiannon Frater!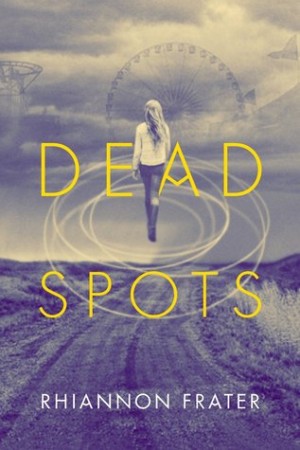 In the dead spots, dreams become reality, terror knows your name, and nightmares can kill you.

The stillbirth of Mackenzie's son destroyed her marriage. Grieving, Mac reluctantly heads for her childhood home to seek refuge with her mother, who constantly reminds her of life's dangers.

Driving across Texas, Mac swerves to avoid hitting a deer…and winds up in a dead spot, a frightening place that lies between the worlds of the living and the dead. If they can control their imaginations, people can literally bring their dreams to life—but most are beseiged by fears and nightmares which pursue them relentlessly.

Mackenzie's mother and husband haunt her, driving her to the brink of madness. Then she hears a child call for help and her maternal instincts kick into overdrive. Grant, Mac's ally in the dead spots, insists Johnny is a phantom, but the boy seems so real, so alive….

As the true horrors of the dead spots are slowly revealed, Mackenzie realizes that time is running out. But exits from the dead spots are nearly impossible to find, and defended by things almost beyond imagination.

And that's it from us! What books do you have on your radar?