"On The Smugglers' Radar" is a new feature for books that have caught our eye: books we heard of via other bloggers, directly from publishers, and/or from our regular incursions into the Amazon jungle. This is how the Smugglers' Radar was born, and because there are far too many books that we want than we can possibly buy or review (what else is new?) we thought we could make it into a weekly feature – so YOU can tell us which books you have on your radar as well!
On Ana's Radar:
Since we have a YYAM coming, I decided to make my radar YA-only.
First one up: LOOK! It's Holly Black's Red Glove, sequel to White Cat, a book I adored: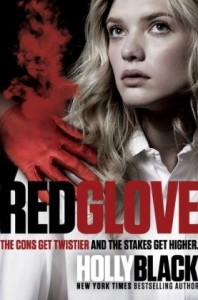 Next on the list, is the last book in Melissa Marr's Wicked Lovely series. Oh, man, I am both sad and excited for this book. It is the END but I so want to read it….I love the cover, it goes well with the rest of the series.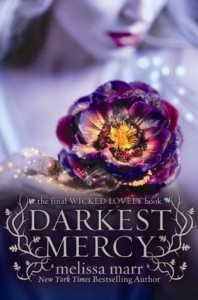 The Summer King is missing; the Dark Court is bleeding; and a stranger walks the streets of Huntsdale, his presence signifying the deaths of powerful fey.

Aislinn tends the Summer Court, searching for her absent king and yearning for Seth. Torn between his new queen and his old love, Keenan works from afar to strengthen his court against the coming war. Donia longs for fiery passion even as she coolly readies the Winter Court for battle. And Seth, sworn brother of the Dark King and heir to the High Queen, is about to make a mistake that could cost his life.

Love, despair, and betrayal ignite the faery courts, and in the final conflict, some will win…and some will lose everything.

The exhilarating conclusion to Melissa Marr's New York Times bestselling Wicked Lovely series will leave readers breathless.

This one I saw on Goodreads. I LOVE the cover and I like Ghost stories so here it is: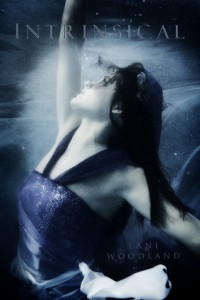 Sixteen-year-old Yara Silva has always known that ghosts walk alongside the living. Her grandma, like the other females in her family, is a Waker, som…more Sixteen-year-old Yara Silva has always known that ghosts walk alongside the living. Her grandma, like the other females in her family, is a Waker, someone who can see and communicate with ghosts. Yara grew up watching her grandmother taunted and scorned for this unusual ability and doesn't want that to be her future. She has been dreading the day when she too would see ghosts, and is relieved that the usually dominant Waker gene seems to have skipped her, letting her live a normal teenage life. However, all that changes for Yara on her first day at her elite boarding school when she discovers the gene was only lying dormant. She witnesses a dark mist attack Brent, a handsome fellow student, and rushes to his rescue. Her act of heroism draws the mist's attention, and the dark spirit begins stalking her. Yara finds herself entrenched in a sixty-year-old curse that haunts the school, threatening not only her life, but the lives of her closest friends as well. Yara soon realizes that the past she was trying to put behind her isn't going to go quietly.

Another one from Goodreads, sounds different and I love the title: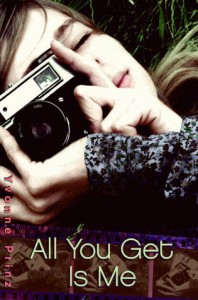 What happens when a city girl is transplanted onto a ramshackle organic farm in the middle of nowhere? Everything.

Sixteen-year-old Roar has been yanked from her city life and suddenly she's a farm girl, albeit a reluctant one, selling figs at the farmers' market and developing her photographs in a rickety shed. And then she witnesses a crime that will throw the whole community into an uproar. Caught among the lure of a troublemaking friend, her love for a brooding boy, and her complicated feelings about her father's human rights crusade, Roar is going to have to tackle it all. And with a camera around her neck, she's capturing it all, too.

Yvonne Prinz and her novel The Vinyl Princess have ignited the teen blogosphere and entertainment media. Once again, she's taken the pulse of culture and emerged with a book that is timely, quirky, and unforgettable.

I got this in the post this week. I am intrigued.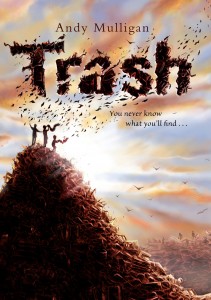 Raphael is a dumpsite boy. He spends his days wading through mountains of steaming trash, sifting it, sorting it, breathing it, sleeping next to it. Then one unlucky-lucky day, Raphael's world turns upside down. A small leather bag falls into his hands. It's a bag of clues. It's a bag of hope. It's a bag that will change everything. Soon Raphael and his friends Gardo and Rat are running for their lives. Wanted by the police, it takes all their quick-thinking, fast-talking to stay ahead. As the net tightens, they uncover a dead man's mission to put right a terrible wrong. It's three street-boys against the world…

I saw this one at Angie's, a retelling of Jane Eyre? I am in.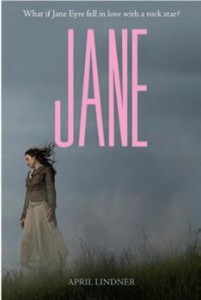 Forced to drop out of an esteemed East Coast college after the sudden death of her parents, Jane Moore takes a nanny job at Thornfield Park, the estate of Nico Rathburn, a world-famous rock star on the brink of a huge comeback. Practical and independent, Jane reluctantly becomes entranced by her magnetic and brooding employer and finds herself in the midst of a forbidden romance.

But there's a mystery at Thornfield, and Jane's much-envied relationship with Nico is soon tested by an agonizing secret from his past. Torn between her feelings for Nico and his fateful secret, Jane must decide: Does being true to herself mean giving up on true love?

An irresistible romance interwoven with a darkly engrossing mystery, this contemporary retelling of the beloved classic Jane Eyre promises to enchant a new generation of readers.

On Thea's Radar:
Ok, in the spirit of YAAM, I guess I'll stick with the YA titles too. First up, a new title from Egmont USA (I've been in kind of a dragon-y mood lately!):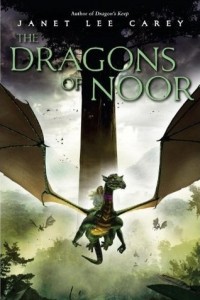 A dreamwalker who has lost her way. A shape shifter who fears his own dark power. A fire herd punished for his magic. Can these three teens keep the human world of Noor and the magical world of Oth from splitting apart?

The ancient trees of Noor are dying. If the blight kills the last azure trees whose deep roots bind the worlds, the bridge between Noor and Oth will split apart forever. Already as Hanna, Miles, and Taunier sail to the source of the blight, the rent between the worlds is widening, and magic is going out of Noor. The quest deepens when a strange wind blows across Noor stealing young children, and Hanna is powerless to protect her younger brother from the stealing wind. The Three journey east to the azure forests of Jarrosh. East to the dragon lands. East to the place where the wind-stolen children were taken. In Jarrosh, among dragons, the Three will be challenged to discover their hidden powers. Each of them must break beyond the boundaries of self to discover the ancient magic joining all to all.

I read Kris of Voracious YAppetite's awesome review of this one, and thought MUST HAVE NOW: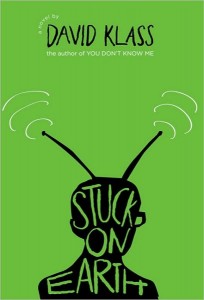 Ketchvar III's mission is simple: travel to Planet Earth, inhabit the body of an average teenager, and determine if the human race should be annihilated. And so Ketchvar — who, to human eyes, looks just like a common snail — crawls into the brain of one Tom Filber and attempts to do his analysis.

At first glance, Tom appears to be the perfect specimen — fourteen years old, good health, above-average intelligence. But it soon becomes apparent that Tom Filber may be a little too average — gawky, awkward, and utterly abhorred by his peers.

An alien within an alien's skin, Ketchvar quickly finds himself wrapped up in the daily drama of teenage life — infuriating family members, raging bullies, and undeniably beautiful next-door neighbors. And the more entangled Ketchvar becomes, the harder it is to answer the question he was sent to Earth to resolve: Should the Sandovinians release the Gagnerian Death ray and erase the human species for good? Or is it possible that Homo sapiens really are worth saving?

And AIIIIEEEEEEEEEE a UK cover is available for Alison Goodman's Eona! I *loved* Eon, and cannot freakin' wait for this sequel.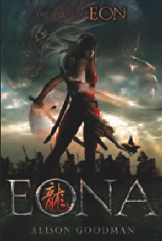 Then there's Rick Yancey's new book about the wendigo myth – I loved The Monstrumologist with a passion, and cannot wait for more from this awesome author: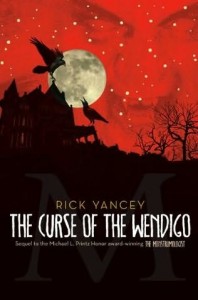 While attempting to disprove that Homo vampiris, the vampire, could exist, Dr. Warthrop is asked by his former fiancÉ to rescue her husband from the Wendigo, a creature that starves even as it gorges itself on human flesh, which has snatched him in the Canadian wilderness. Although Warthrop also considers the Wendigo to be fictitious, he relents and rescues her husband from death and starvation, and then sees the man transform into a Wendigo. Can the doctor and Will Henry hunt down the ultimate predator, who, like the legendary vampire, is neither living nor dead, whose hunger for human flesh is never satisfied?

This second book in The Monstrumologist series explores the line between myth and reality, love and hate, genius and madness.

Ok and I kind of lied – I read an awesome review for this older book at Tor.com this week, and I am itching to get my hands on it. It sounds fascinating, no?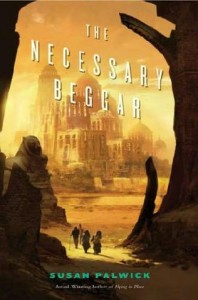 Praised as a deeply felt, deeply moving tale…chilling and finely tuned (Publishers Weekly), Susan Palwicks first novel, Flying in Place, won widespread acclaim for its haunting exploration of a troubled childhood. Now, after a decade, Palwick returns with the powerful tale of a family cast out of an idyllic realm, learning to live in our troubled worldan exciting and insightful examination of humanity in the spirit of Ursula Le Guins The Disposessed and Robert Heinleins Stranger in a Strange Land.Lmabantunk, the Glorious City, is a place of peace and plenty. But it is also a land of swift and severe justice. Young Darroti has been accused of the murder of a highborn woman who had chosen the life of a Mendicant, a holy beggar whose blessing brings forgiveness. Now his entire family must share his shame, and his punishmentexile to an unknown world.

Grieving for the life they have left behind, Darroti and his family find themselves in a hostile landan all-too-familiar American future, a country under attack in a world torn by hatred and war.Some will surrender to despair. Some will strive to preserve the old ways. Some will be lured by the new worlds temptations. And some, sustained by extraordinary love, will find a way to heal the familys grief and give them hope.

Last two! I saw this cover and thought – wow.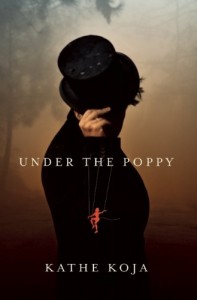 Decca, runs a Victorian brothel, Under the Poppy, and is in love with co-owner Rupert, who, in turn, is in love with Decca's brother, Istvan. When Istvan appears, louche puppet troupe in tow, their desires play out against a backdrop of approaching war and the townsmen seek refuge watching the girls of the Poppy cavort onstage with Istvan's naughty puppets….
Then I looked up the author and saw this older title, and again – wow.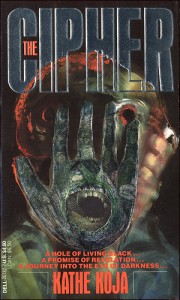 Down-and-out Nicholas and his friend Nakota one day discover a black hole in the floor of an abandoned storage room in his apartment building, which they quickly christen the "Funhole." The two set out to see what happens when they drop various items into the hole, whetting its appetite with insects, a mouse and a human hand, which all come back violently rearranged. Next, they lower a camcorder into the hole to record the action within. The videotape they retrieve is spellbinding, but there's a catch: what Nicholas sees is different from everyone else's vision. To Nakota the hole means change, because whatever is dropped into the Funhole emerges transformed– if it ever emerges. Mesmerized by the Funhole, she claims that Nicholas is the only one who can make things happen around it. For Nicholas himself, the hole is a phenomenon that forces him to face his miserable, aimless life.
(From the Publisher's Weekly Review)

And that's it for us! What do you have on your radars?