"On The Smugglers' Radar" is a feature for books that have caught our eye: books we have heard of via other bloggers, directly from publishers, and/or from our regular incursions into the Amazon jungle. Thus, the Smugglers' Radar was born. Because we want far more books than we can possibly buy or review (what else is new?), we thought we would make the Smugglers' Radar into a weekly feature – so YOU can tell us which books you have on your radar as well!
On Ana's Radar:
As the end of the year approaches and the Best of Lists start to appear, I add more and more books to the MUST READ BY YEAR END list. These Middle Grade titles are two of them: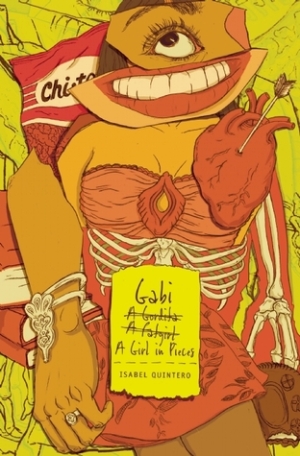 July 24

My mother named me Gabriella, after my grandmother who, coincidentally, didn't want to meet me when I was born because my mother was unmarried, and therefore living in sin. My mom has told me the story many, many, MANY, times of how, when she confessed to my grandmother that she was pregnant with me, her mother beat her. BEAT HER! She was twenty-five. That story is the basis of my sexual education and has reiterated why it's important to wait until you're married to give it up. So now, every time I go out with a guy, my mom says, "Ojos abiertos, piernas cerradas." Eyes open, legs closed. That's as far as the birds and the bees talk has gone. And I don't mind it. I don't necessarily agree with that whole wait until you're married crap, though. I mean, this is America and the 21st century; not Mexico one hundred years ago. But, of course, I can't tell my mom that because she will think I'm bad. Or worse: trying to be White.

Gabi Hernandez chronicles her last year in high school in her diary: Cindy's pregnancy, Sebastian's coming out, the cute boys, her father's meth habit, and the food she craves. And best of all, the poetry that helps forge her identity.

Isabel Quintero is a library technician in the Inland Empire. She is also the events coordinator for Orange Monkey and helps edit the poetry journal Tin Cannon. Gabi is her debut novel.

And: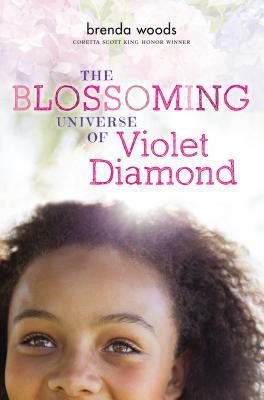 Coretta Scott King Honor winner Brenda Woods' moving, uplifting story of a girl finally meeting the African American side of her family explores racism and how it feels to be biracial, and celebrates families of all kinds.

Violet is a smart, funny, brown-eyed, brown-haired girl in a family of blonds. Her mom is white, and her dad, who died before she was born, was black. She attends a mostly white school where she sometimes feels like a brown leaf on a pile of snow. She's tired of people asking if she's adopted. Now that Violet's eleven, she decides it's time to learn about her African American heritage. And despite getting off to a rocky start trying to reclaim her dad's side of the family, she can feel her confidence growing as the puzzle pieces of her life finally start coming together. Readers will cheer for Violet, sharing her joy as she discovers her roots.

A 2015 title that captured my interest when browing Goodreads last week: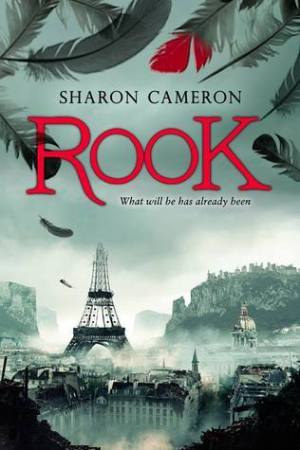 History has a way of repeating itself. In the Sunken City that was once Paris, all who oppose the new revolution are being put to the blade. Except for those who disappear from their prison cells, a red-tipped rook feather left in their place. Is the mysterious Red Rook a savior of the innocent or a criminal?

Meanwhile, across the sea in the Commonwealth, Sophia Bellamy's arranged marriage to the wealthy René Hasard is the last chance to save her family from ruin. But when the search for the Red Rook comes straight to her doorstep, Sophia discovers that her fiancé is not all he seems. Which is only fair, because neither is she.

As the Red Rook grows bolder and the stakes grow higher, Sophia and René find themselves locked in a tantalizing game of cat and mouse.

Daring intrigue, delicious romance, and spine-tingling suspense fill the pages of this extraordinary tale from award-winning author Sharon Cameron.

I really enjoyed Cat Winters' The Cure for Dreaming so I am looking forward to her new book: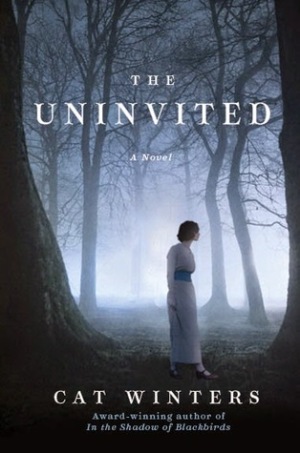 Twenty-five year old Ivy Rowan rises from her bed after being struck by the flu, only to discover the world has been torn apart in just a few short days.

But Ivy's life-long gift—or curse—remains. For she sees the uninvited ones—ghosts of loved ones who appear to her, unasked, unwelcomed, for they always herald impending death. On that October evening in 1918 she sees the spirit of her grandmother, rocking in her mother's chair. An hour later, she learns her younger brother and father have killed a young German out of retaliation for the death of Ivy's older brother Billy in the Great War.

Horrified, she leaves home, to discover the flu has caused utter panic and the rules governing society have broken down. Ivy is drawn into this new world of jazz, passion, and freedom, where people live for the day, because they could be stricken by nightfall. But as her 'uninvited guests' begin to appear to her more often, she knows her life will be torn apart once more, but Ivy has no inkling of the other-worldly revelations about to unfold.

The Uninvited is an atmospheric, haunting, and utterly compelling novel.

On Thea's Radar:
First up on my radar this week, this interesting sounding book about a viral form of Alzheimers and invasive technology (hmmm):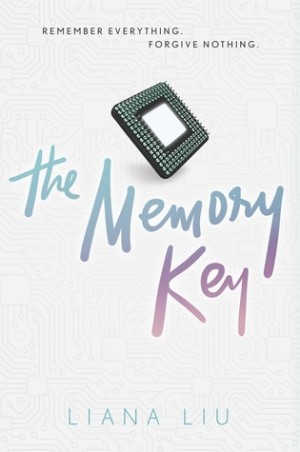 In a five-minutes-into-the-future world, a bereaved daughter must choose between losing memories of her mother to the haze of time and the reality-distorting, visceral pain of complete, perfect recall.

Lora Mint is determined not to forget.

Though her mother's been dead for five years, Lora struggles to remember every detail about her—most importantly, the specific events that occurred the night she sped off in her car, never to return.

But in a world ravaged by Vergets disease, a viral form of Alzheimer's, that isn't easy. Usually Lora is aided by her memory key, a standard-issue chip embedded in her brain that preserves memories just the way a human brain would. Then a minor accident damages Lora's key, and her memories go haywire. Suddenly Lora remembers a moment from the night of her mother's disappearance that indicates her death was no accident. Can she trust these formerly forgotten memories? Or is her ability to remember every painful part of her past driving her slowly mad—burying the truth forever?

Lora's longing for her lost mother and journey to patch up her broken memories is filled with authentic and poignant emotion. Her race to uncover the truth is a twisty ride. In the end, Liana Liu's story will spark topical conversations about memory and privacy in a world that is reliant on increasingly invasive forms of technology.

Next up, a new novel from one of the imprints I work with at my day job (probably the best take on Jumbies that I have ever read):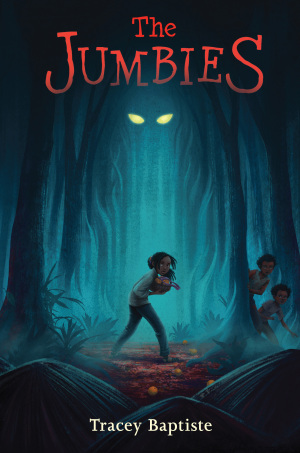 A spine-tingling tale rooted in Caribbean folklore that will have readers holding their breath as they fly through its pages.

Corinne La Mer isn't afraid of anything. Not scorpions, not the boys who tease her, and certainly not jumbies. They're just tricksters parents make up to frighten their children. Then one night Corinne chases an agouti all the way into the forbidden forest. Those shining yellow eyes that followed her to the edge of the trees, they couldn't belong to a jumbie. Or could they?

When Corinne spots a beautiful stranger speaking to the town witch at the market the next day, she knows something unexpected is about to happen. And when this same beauty, called Severine, turns up at Corinne's house, cooking dinner for Corinne's father, Corinne is sure that danger is in the air. She soon finds out that bewitching her father, Pierre, is only the first step in Severine's plan to claim the entire island for the jumbies. Corinne must call on her courage and her friends and learn to use ancient magic she didn't know she possessed to stop Severine and save her island home.

I never read Elusion though I really wanted to – with book 2 coming out soon, perhaps it's time to dust off the old shelves: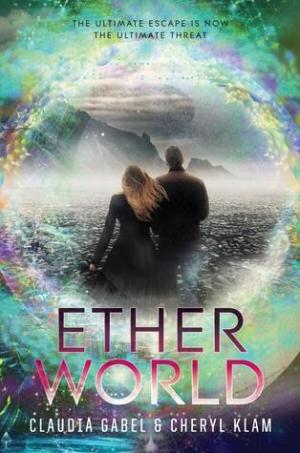 In this sequel to Elusion, three teens fight a virtual reality program that threatens to destroy their minds. Dangerous secrets and lies add up to a thrilling futuristic fantasy with an Inception-inspired twist.

Elusion was hailed as an exciting leap in technology—until users began to disappear amid rumors of addiction. Regan's search for the truth led her and her new love interest, Josh, to Etherworld. Etherworld is a dimension hidden deep beyond Elusion's firewall, where players can hide, and ultimately fight back. Regan's father and others are here working to destroy Etherworld, but the longer they stay the less likely they'll be able to return to the real world alive.

Escape means attacking Elusion from within the program. It's dangerous and it's a puzzle. And even if they manage it, how will they be able to stop Orexis from distributing Elusion to the masses when the people who run it are corrupt?

So, I know opinion was split regarding Half Bad, the first book in this series. But… even though I KNOW it has flaws, I liked it. And I'm kinda excited for this second novel, too.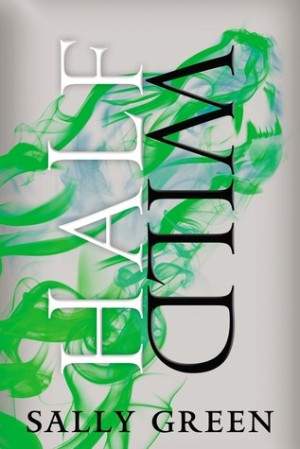 "You will have a powerful Gift, but it's how you use it that will show you to be good or bad."

In a modern-day England where two warring factions of witches live amongst humans, seventeen-year-old Nathan is an abomination, the illegitimate son of the world's most powerful and violent witch. Nathan is hunted from all sides: nowhere is safe and no one can be trusted. Now, Nathan has come into his own unique magical Gift, and he's on the run–but the Hunters are close behind, and they will stop at nothing until they have captured Nathan and destroyed his father.

This last book sounds like it could be horrendously problematic… but that it also could surprise me. I'm in a Thousand and One Nights kind of mood, given the last story we just finished here on BSP, so I'm intrigued to read this other take on Scheherazade's tales: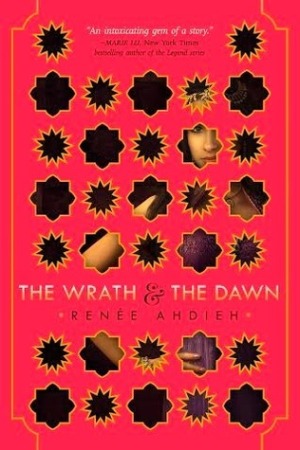 A sumptuous and epically told love story inspired by A Thousand and One Nights

Every dawn brings horror to a different family in a land ruled by a killer. Khalid, the eighteen-year-old Caliph of Khorasan, takes a new bride each night only to have her executed at sunrise. So it is a suspicious surprise when sixteen-year-old Shahrzad volunteers to marry Khalid. But she does so with a clever plan to stay alive and exact revenge on the Caliph for the murder of her best friend and countless other girls. Shazi's wit and will, indeed, get her through to the dawn that no others have seen, but with a catch . . . she's falling in love with the very boy who killed her dearest friend.

She discovers that the murderous boy-king is not all that he seems and neither are the deaths of so many girls. Shazi is determined to uncover the reason for the murders and to break the cycle once and for all.

And that's it from us! What books do you have on YOUR radar?