"On The Smugglers' Radar" is a feature for books that have caught our eye: books we have heard of via other bloggers, directly from publishers, and/or from our regular incursions into the Amazon jungle. Thus, the Smugglers' Radar was born. Because we want far more books than we can possibly buy or review (what else is new?), we thought we would make the Smugglers' Radar into a weekly feature – so YOU can tell us which books you have on your radar as well!
On Ana's Radar:
I know this is usual fare for me but after watching Chimamanda Adichie's amazing TED talk on The danger of a single story, I really want to read her new book: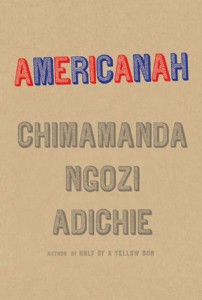 From the award-winning author of Half of a Yellow Sun, a dazzling new novel: a story of love and race centered around a young man and woman from Nigeria who face difficult choices and challenges in the countries they come to call home.

As teenagers in a Lagos secondary school, Ifemelu and Obinze fall in love. Their Nigeria is under military dictatorship, and people are leaving the country if they can. Ifemelu—beautiful, self-assured—departs for America to study. She suffers defeats and triumphs, finds and loses relationships and friendships, all the while feeling the weight of something she never thought of back home: race. Obinze—the quiet, thoughtful son of a professor—had hoped to join her, but post-9/11 America will not let him in, and he plunges into a dangerous, undocumented life in London.

Years later, Obinze is a wealthy man in a newly democratic Nigeria, while Ifemelu has achieved success as a writer of an eye-opening blog about race in America. But when Ifemelu returns to Nigeria, and she and Obinze reignite their shared passion—for their homeland and for each other—they will face the toughest decisions of their lives.

Fearless, gripping, at once darkly funny and tender, spanning three continents and numerous lives, Americanah is a richly told story set in today's globalized world: Chimamanda Ngozi Adichie's most powerful and astonishing novel yet.

I have yet to read a Kim Stanley Robinson novel and Orbit has a new one coming out from the author that sounds good (even though the details are still fuzzy at this point):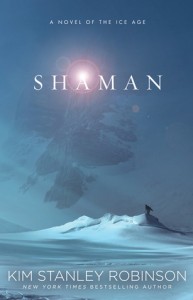 From the New York Times bestselling author of the Mars trilogy and 2312 comes a powerful, thrilling and heart-breaking story of one young man's journey into adulthood — and an awe-inspiring vision of how we lived thirty thousand years ago.

SHAMAN is an extraordinary imaginative feat and a unique reading experience that brings our ancestors to life as never before.

Another Orbit title that sounds fun: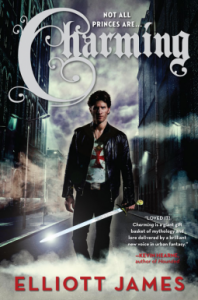 John Charming isn't your average Prince…

He comes from a line of Charmings — an illustrious family of dragon slayers, witch-finders and killers dating back to before the fall of Rome. Trained by a modern day version of the Knights Templar, monster hunters who have updated their methods from chainmail and crossbows to kevlar and shotguns, he was one of the best. That is– until he became the abomination the Knights were sworn to hunt.

That was a lifetime ago. Now, he tends bar under an assumed name in rural Virginia and leads a peaceful, quiet life. One that shouldn't change just because a vampire and a blonde walked into his bar… Right?

Ever since I saw David Almost speak abuot his writing I keep meaning to read his books. I have no less than 5 of them on my TBR but still have to activelly move them up on my reading list. Maybe this will be the first one?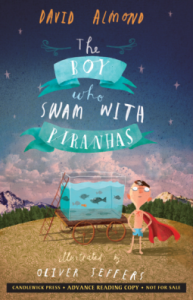 A boy escapes home to seek his own way in the world in a whimsical new outing by the award-winning David Almond, illustrated by Oliver Jeffers.

Stanley Potts's uncle Ernie has developed an over-the-top fascination with canning fish in the house, and life at 69 Fish Quay Lane has turned barmy. But there's darkness in the madness, and when Uncle Ernie's obsession takes an unexpectedly cruel turn, Stan has no choice but to leave. As he journeys away from the life he's always known, he mingles with a carnival full of eccentric characters and meets the legendary Pancho Pirelli, the man who swims in a tank full of perilous piranhas. Will Stan be bold enough to dive in the churning waters himself and choose his own destiny?

On Thea's Radar:
First up, a sequel that I didn't even know existed! I enjoyed Undead, the first book in this apparent series, and am excited for this next book (LOVE the cover, too):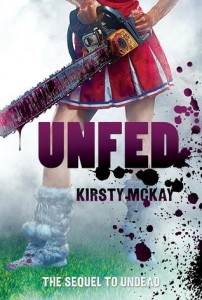 Fresh meat! From a hospital of horrors to a runaway zombie train, it's an all-new onslaught of the slavering undead in the sequel to Kirsty McKay's killer debut!

Just when you think you're out…it's the morning after the night of the return of the living dead. Or something like that. After running/bus-driving/snowboarding for her life alongside rebel Smitty, geeky Pete, and popular Alice, Bobby thought she'd found the antidote to the Carrot Man Veggie Juice that had turned the rest of their classmates into zombies. When Smitty (mmm…nom, nom) got chomped, Bobby pumped a syringe full of it into him herself.

But now Bobby's a prisoner in some hospital of horrors, with no clue how she got there. And Smitty is missing. What if he isn't cured after all? Bobby knows she's got to find him, even if it means facing Scotland's hungry hordes — plus Alice's buckets of snark — again. And this time, zombies aren't the only evil stressing her out. The brain-dead are bad enough, but how can Bobby stop the big pharma business behind the epidemic? Especially when her own mom works for the company?

Next up: ATTENTION EVERYONE. Shannon Hale has a new book! SHANNON HALE HAS A NEW BOOK!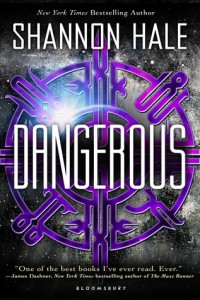 Maisie Danger Brown just wanted to get away from home for a bit, see something new. She never intended to fall in love. And she never imagined stumbling into a frightening plot that kills her friends and just might kill her, too. A plot that is already changing life on Earth as we know it. There's no going back. She is the only thing standing between danger and annihilation.

From NY Times bestselling author Shannon Hale comes a novel that asks, How far would you go to save the ones you love? And how far would you go to save everyone else?

I saw this book at The Strand the other day and NEED to give it a try. (I didn't buy it then but I have a feeling I'm heading back there today…)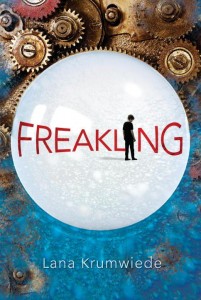 A thrilling, fast-paced dystopian novel about the dangers of unchecked power and the dilemmas facing a boy torn between two ways of life.

In twelve-year-old Taemon's city, everyone has a power called psi – the ability to move and manipulate objects with their minds. When Taemon loses his psi in a traumatic accident, he must hide his lack of power by any means possible. But a humiliating incident at a sports tournament exposes his disability, and Taemon is exiled to the powerless colony. The "dud farm" is not what Taemon expected, though: people are kind and open, and they actually seem to enjoy using their hands to work and play and even comfort their children. Taemon adjusts to his new life quickly, making friends and finding unconditional acceptance. But gradually he discovers that for all its openness, there are mysteries at the colony, too – dangerous secrets that would give unchecked power to psi wielders if discovered. When Taemon unwittingly leaks one of these secrets, will he have the courage to repair the damage – even if it means returning to the city and facing the very people who exiled him?

Then, there's the new science fiction book from Robert Charles Wilson, which sounds wonderful.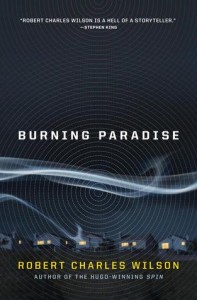 Cassie Klyne, nineteen years old, lives in the United States in the year 2015—but it's not our United States, and it's not our 2015.

Cassie's world has been at peace since the Great Armistice of 1918. There was no World War II, no Great Depression. Poverty is declining, prosperity is increasing everywhere; social instability is rare. But Cassie knows the world isn't what it seems. Her parents were part of a group who gradually discovered the awful truth: that for decades—back to the dawn of radio communications—human progress has been interfered with, made more peaceful and benign, by an extraterrestrial entity. That by interfering with our communications, this entity has tweaked history in massive and subtle ways. That humanity is, for purposes unknown, being farmed.

Cassie's parents were killed for this knowledge, along with most of the other members of their group. Since then, the survivors have scattered and gone into hiding. Cassie and her younger brother Thomas now live with her aunt Nerissa, who shares these dangerous secrets. Others live nearby. For eight years they have attempted to lead unexceptional lives in order to escape detection. The tactic has worked.

Until now. Because the killers are back. And they're not human.

This next book sounds kind of like an old CW show, but featuring cutthroat and resourceful tech tycoons (instead of the typical I-inherited-all-of-my-money-from-my-parents usual cast). Which is awesome. I'm intrigued.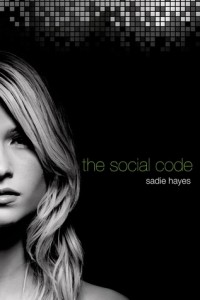 In a world where anyone can rise to the top, the only rule is… watch your back.

Eighteen-year-old twins Adam and Amelia Dory learned the hard way to rely only on each other, growing up in a small town where they understood the meaning of coming from nothing. But everything changes when both are offered scholarships to Stanford University – and catapulted into the dazzling world of Silicon Valley, where anyone with a good enough idea can skyrocket to fame and fortune in the blink of an eye…

Amelia is almost as pretty as she is smart – almost. A shy girl and genius, she is happiest alone in the computer lab, but her brother has other plans for her talents: A new company that will be the next Silicon Valley hit, and will thrust Amelia into the spotlight whether she likes it or not. Where Amelia's the brains, Adam's the ambition – he sees the privileged lifestyle of the Silicon Valley kids and wants a piece of what they have. He especially wants a piece of Lisa Bristol, the stunning daughter of one of the Valley's biggest tycoons.

As Adam and Amelia begin to hatch their new company, they find themselves going from nothing to the verge of everything seemingly overnight. But no amount of prestige can prepare them for the envy, backstabbing and cool calculation of their new powerful peers.

Welcome to Silicon Valley, where fortune, success – and betrayal – are only a breath away…

Finally, there's this upcoming fantasy novel (we're on the blog tour!):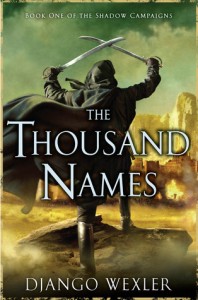 Enter an epic fantasy world that echoes with the thunder of muskets and the clang of steel—but where the real battle is against a subtle and sinister magic….

Captain Marcus d'Ivoire, commander of one of the Vordanai empire's colonial garrisons, was resigned to serving out his days in a sleepy, remote outpost. But that was before a rebellion upended his life. And once the powder smoke settled, he was left in charge of a demoralized force clinging tenuously to a small fortress at the edge of the desert.

To flee from her past, Winter Ihernglass masqueraded as a man and enlisted as a ranker in the Vordanai Colonials, hoping only to avoid notice. But when chance sees her promoted to command, she must win the hearts of her men and lead them into battle against impossible odds.

The fates of both these soldiers and all the men they lead depend on the newly arrived Colonel Janus bet Vhalnich, who has been sent by the ailing king to restore order. His military genius seems to know no bounds, and under his command, Marcus and Winter can feel the tide turning. But their allegiance will be tested as they begin to suspect that the enigmatic Janus's ambitions extend beyond the battlefield and into the realm of the supernatural—a realm with the power to ignite a meteoric rise, reshape the known world, and change the lives of everyone in its path.

And that's it from us! What books are on YOUR radar?