"On The Smugglers' Radar" is a feature for books that have caught our eye: books we have heard of via other bloggers, directly from publishers, and/or from our regular incursions into the Amazon jungle. Thus, the Smugglers' Radar was born. Because we want far more books than we can possibly buy or review (what else is new?), we thought we would make the Smugglers' Radar into a weekly feature – so YOU can tell us which books you have on your radar as well!
On Ana's Radar:
WHOA, the new book (2016! WOW) from Sofia Samatar looks and sounds amazing…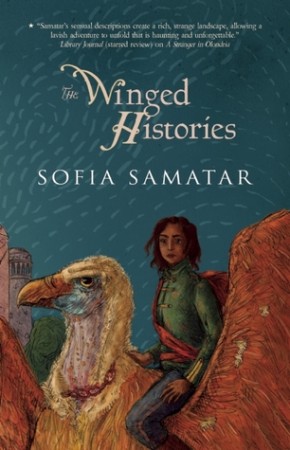 Four women, soldier, scholar, poet, and socialite, are caught up on different sides of a violent rebellion. As war erupts and their families are torn apart, they fear they may disappear into the unwritten pages of history. Using the sword and the pen, the body and the voice, they struggle not just to survive, but to make history.

Sofia Samatar is the author of the Crawford, British Fantasy, and World Fantasy award-winning novel A Stranger in Olondria. She also received the John W. Campbell Award. She has written for the Guardian, Strange Horizons, Lightspeed, and many other publications. She lives in California. Her website is sofiasamatar.com.

Oh don't you love this beautiful cover for Daniel José Older's sequel to Half Resurrection Blues?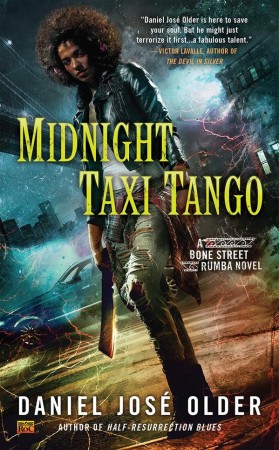 The author of Half-Resurrection Blues returns in a new Bone Street Rumba Novel—a knife-edge, noir-shaded urban fantasy of crime after death.

The streets of New York are hungry tonight…

Carlos Delacruz straddles the line between the living and the not-so alive. As an
agent for the Council of the Dead, he eliminates New York's ghostlier problems. This time it's a string of gruesome paranormal accidents in Brooklyn's Von King Park that has already taken the lives of several locals—and is bound to take more.

The incidents in the park have put Kia on edge. When she first met Carlos, he was the weird guy who came to Baba Eddie's botánica, where she worked. But the closer they've gotten, the more she's seeing the world from Carlos's point of view. In fact, she's starting to see ghosts. And the situation is far more sinister than that—because whatever is bringing out the dead, it's only just getting started.

I am really getting into comics now, as you all know, and one collection I am SUPER looking forward to is Bitch Planet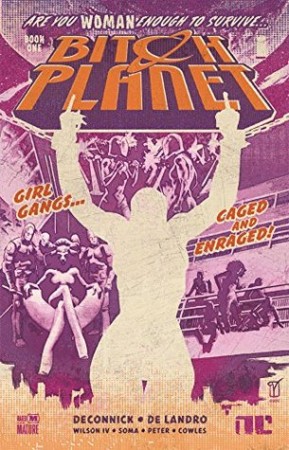 Eisner Award-nominated writer KELLY SUE DeCONNICK (PRETTY DEADLY, Captain Marvel) and VALENTINE DE LANDRO (X-Factor) present the premiere volume of BITCH PLANET, their critically acclaimed and deliciously vicious sci-fi satire. Think Margaret Atwood meets Inglourious Basterds.

Discussion guide included.
Collects BITCH PLANET #1-5.

A book that comes highly recommended by Justin Landon is this one – which I already have waiting for me on my Kindle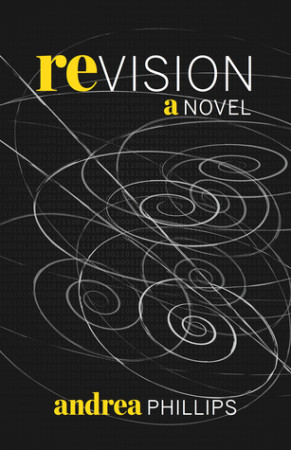 Mira is a trust fund baby playing at making it on her own as a Brooklyn barista. When Benji, her tech startup boyfriend, dumps her out of the blue, she decides a little revenge vandalism is in order. Mira updates his entry on Verity, Benji's Wikipedia-style news aggregator, to say the two have become engaged. Hours later, he shows up at her place with an engagement ring. Chalk it up to coincidence, right?

Soon after, Benji's long-vanished co-founder Chandra shows up asking for Mira's help. She claims Verity can nudge unlikely events into really happening — even change someone's mind. And Chandra insists that Verity — and Mira's newly minted fiance — can't be trusted.

On Thea's Radar:
OOOH, I got some GOOD books in the mail this week. Starting with this middle grade adventure with a nice quote from Merrie Haskell on the cover! Yes, I will be reading you very soon, friend: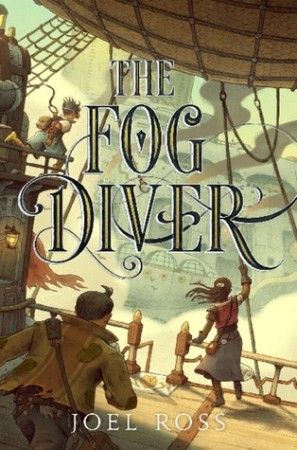 A deadly white mist has cloaked the earth for hundreds of years. Humanity clings to the highest mountain peaks, where the wealthy Five Families rule over the teeming lower slopes and rambling junkyards. As the ruthless Lord Kodoc patrols the skies to enforce order, thirteen-year-old Chess and his crew scavenge in the Fog-shrouded ruins for anything they can sell to survive.

Hazel is the captain of their salvage raft: bold and daring. Swedish is the pilot: suspicious and strong. Bea is the mechanic: cheerful and brilliant. And Chess is the tetherboy: quiet and quick…and tougher than he looks. But Chess has a secret, one he's kept hidden his whole life. One that Lord Kodoc is desperate to exploit for his own evil plans. And even as Chess unearths the crew's biggest treasure ever, they are running out of time…

Next up, a Tor novel from an author who I've been meaning to try (ever since A Darkling Sea came out) – this high-stakes systems programming/piracy/espionage story sounds pretty freakin sweet.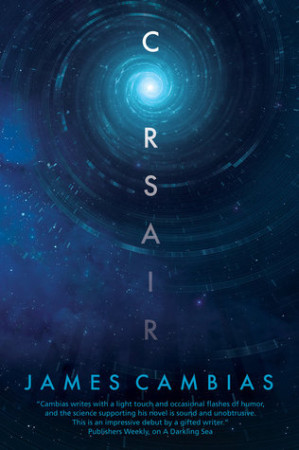 In the early 2020s, two young, genius computer hackers, Elizabeth Santiago and David Schwartz, meet at MIT, where Schwartz is sneaking into classes, and have a brief affair. David is amoral and out for himself, and soon disappears. Elizabeth dreams of technology and space travel and takes a military job after graduating. Nearly ten years later, David is setting himself to become a billionaire by working in the shadows under a multiplicity of names for international thieves, and Elizabeth works in intelligence preventing international space piracy. With robotic mining in space becoming a lucrative part of Earth's economy, shipments from space are dropped down the gravity well into the oceans. David and Elizabeth fight for dominance of the computer systems controlling ore drop placement in international waters. If David can nudge a shipment 500 miles off its target, his employers can get there first and claim it legally in the open sea. Each one intuits that the other is their real competition but can't prove it. And when Elizabeth loses a major shipment, she leaves government employ to work for a private space company to find a better way to protect shipments. But international piracy has very high stakes and some very evil players. And both Elizabeth and David end up in a world of trouble.

Space pirates and computer hackers . . . James L. Cambias's Corsair is a thrilling near-future adventure!

I love, love the cover of this next book – a new MG from Lauren DeStefano, that puts me in the mind of some of the MG horror stories I used to love as a child (Wait Till Helen Comes, anyone?):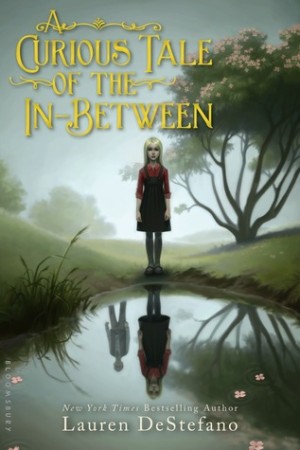 Pram Bellamy is special—she can talk to ghosts. She doesn't have too many friends amongst the living, but that's all right. She has her books, she has her aunts, and she has her best friend, the ghostly Felix.

Then Pram meets Clarence, a boy from school who has also lost a parent and is looking for answers. Together they arrive at the door of the mysterious Lady Savant, who promises to help. But this spiritualist knows the true nature of Pram's power, and what she has planned is more terrifying than any ghost.

Lauren DeStefano is beloved by critics and readers alike, and her middle grade debut is lyrical, evocative and not to be missed.

Then there's this complex and intriguing sounding fantasy novel that I am eager to start:
The Twin flees across the sky, bringing in its wake the Great Tide. The Earth trembles under the shadow of its brother. Times are changing.

The order of the world is in turmoil. An age of industry is beginning, an age of machines fuelled by magic. Sprawling cities rise, strange devices stalk the land. New money brings new power. The balance between the Hundred Kingdoms is upset. For the first time in generations the threat of war looms.

In these turbulent days, fortunes can be won. Magic runs strong in the Kressind family. Six siblings strive – one to triumph in a world of men, one to survive murderous intrigue, one to master forbidden sorcery, one to wash away his sins, one to contain the terrible energies of his soul.

And one will do the impossible, by marrying the might of magic and iron in the heart of a great ship, to cross an ocean that cannot be crossed.

Finally, there's this YA novel that sounds promising (and I hear there's no instalove or romance to be found in its pages so YES PLEASE). Also The Night Circus meets Pixar? Ok, I'm intrigued: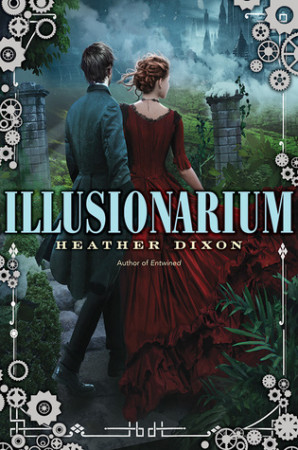 What if the world holds more dangers—and more wonders—than we have ever known? And what if there is more than one world? From Heather Dixon, author of the acclaimed Entwined, comes a brilliantly conceived adventure that sweeps us from the inner workings of our souls to the far reaches of our imaginations.

Jonathan is perfectly ordinary. But then—as every good adventure begins—the king swoops into port, and Jonathan and his father are enlisted to find the cure to a deadly plague. Jonathan discovers that he's a prodigy at working with a new chemical called fantillium, which creates shared hallucinations—or illusions. And just like that, Jonathan is knocked off his path. Through richly developed parallel worlds, vivid action, a healthy dose of humor, and gorgeous writing, Heather Dixon spins a story that calls to mind The Night Circus and Pixar movies, but is wholly its own.

And that's it from us! What books do you have on YOUR radar?