"On The Smugglers' Radar" is a new feature for books that have caught our eye: books we have heard of via other bloggers, directly from publishers, and/or from our regular incursions into the Amazon jungle. Thus, the Smugglers' Radar was born. Because we want far more books than we can possibly buy or review (what else is new?), we thought we would make the Smugglers' Radar into a weekly feature – so YOU can tell us which books you have on your radar as well!
On Ana's Radar:
Last year Thea and I were really surprised with how good Cold Kiss by Amy Garvey and just found out that there will be a sequel! Although we thought that the first one was a stand alone, I loved it so much, I will be reading this one too: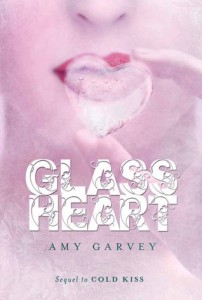 This new book by David Levithan sounds interesting…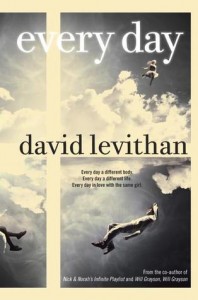 Every day a different body. Every day a different life. Every day in love with the same girl.

Every morning, A wakes in a different person's body, a different person's life. There's never any warning about where it will be or who it will be. A has made peace with that, even established guidelines by which to live: Never get too attached. Avoid being noticed. Do not interfere.

It's all fine until the morning that A wakes up in the body of Justin and meets Justin's girlfriend, Rhiannon. From that moment, the rules by which A has been living no longer apply. Because finally A has found someone he wants to be with—day in, day out, day after day.

With his new novel, David Levithan has pushed himself to new creative heights. He has written a captivating story that will fascinate readers as they begin to comprehend the complexities of life and love in A's world, as A and Rhiannon seek to discover if you can truly love someone who is destined to change every day.

The next book is by a Newbery Medalist author and it's a Victorian gothic thriller featuring puppets. Need I say more?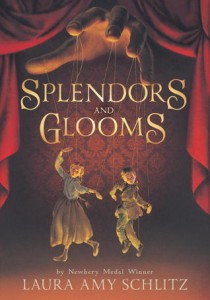 The master puppeteer, Gaspare Grisini, is so expert at manipulating his stringed puppets that they appear alive. Clara Wintermute, the only child of a wealthy doctor, is spellbound by Grisini's act and invites him to entertain at her birthday party. Seeing his chance to make a fortune, Grisini accepts and makes a splendidly gaudy entrance with caravan, puppets, and his two orphaned assistants.
Lizzie Rose and Parsefall are dazzled by the Wintermute home. Clara seems to have everything they lack — adoring parents, warmth, and plenty to eat. In fact, Clara's life is shadowed by grief, guilt, and secrets. When Clara vanishes that night, suspicion of kidnapping falls upon the puppeteer and, by association, Lizzie Rose and Parsefall.

As they seek to puzzle out Clara's whereabouts, Lizzie and Parse uncover Grisini's criminal past and wake up to his evil intentions. Fleeing London, they find themselves caught in a trap set by Grisini's ancient rival, a witch with a deadly inheritance to shed before it's too late.

Newbery Medal winner Laura Amy Schlitz's Victorian gothic is a rich banquet of dark comedy, scorching magic, and the brilliant and bewitching storytelling that is her trademark.

Speaking of Laura Amy Schlitz (the aformentioned Newbery Medal Winner), how come I never heard of this book before?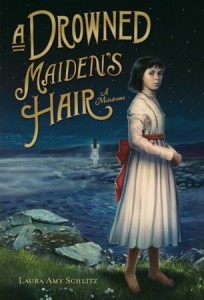 A feisty orphan is taken in by a band of phony spiritualists in this intriguing, engaging novel.

Maud Flynn is known at the orphanage for her impertinence, so when the charming Miss Hyacinth and her sister choose Maud to take home with them, the girl is as baffled as anyone. It seems the sisters need Maud to help stage elaborate séances for bereaved, wealthy patrons. As Maud is drawn deeper into the deception, playing her role as a "secret child," she is torn between her need to please and her growing conscience — until a shocking betrayal makes clear just how heartless her so-called guardians are. Filled with tantalizing details of turn-of-the-century spiritualism and page-turning suspense, this lively historical novel features a winning heroine whom readers will not soon forget.
*buys*

Ok, so we might just go ahead and dub this the May MG-Radar. I got two more Middle Grade novels that sound excellent! I really loved Rebecca Stead's When You Reach Me and this new book by her sounds great.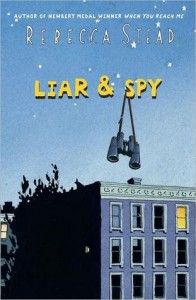 When seventh grader Georges (the S is silent) moves into a Brooklyn apartment building, he meets Safer, a twelve-year-old coffee-drinking loner and self-appointed spy. Georges becomes Safer's first spy recruit. His assignment? Tracking the mysterious Mr. X, who lives in the apartment upstairs. But as Safer becomes more demanding, Georges starts to wonder: how far is too far to go for your only friend?

Liar & Spy is an inspired, often-funny story about destiny, goofy brilliance, and courage. Like Stead's Newbery Medal-winning When You Reach Me, it will keep readers guessing until the end.

And I LOVE the cover of the next Lauren Oliver MG novel: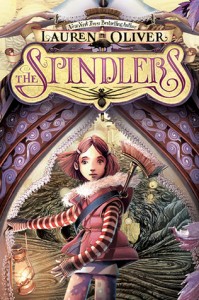 On Thea's Radar:
OK, VERY excited for the new Amy Garvey book, too! But onto my radar. First, in case you missed the post yesterday, check out the AWESOME cover for Jay Kristoff's debut novel. Cannot wait for this one: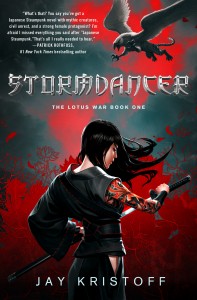 A DYING LAND
The Shima Imperium verges on the brink of environmental collapse; decimated by clockwork industrialization and the machine-worshipers of the Lotus Guild. The skies are red as blood, land choked with toxic pollution, wildlife ravaged by mass extinctions.

AN IMPOSSIBLE QUEST
The hunters of Shima's imperial court are charged by their Shogun to capture a thunder tiger – a legendary beast, half-eagle, half-tiger. But any fool knows thunder tigers have been extinct for more than a century, and the price of failing the Shogun is death.

A SIXTEEN YEAR OLD GIRL
Yukiko is a child of the Fox clan, possessed of a hidden gift that would see her executed by the Lotus Guild. Accompanying her father on the Shogun's hunt, she finds herself stranded: a young woman alone in Shima's last wilderness, with only a furious, crippled thunder tiger for company. Even though she can hear his thoughts, even though she saved his life, all she knows for certain is he'd rather see her dead than help her.

But together, the pair will form an indomitable friendship, and rise to challenge the might of an empire.

I wasn't thrilled with The Death Cure (the last volume of the Maze Runner trilogy), but this prequel sounds pretty good. I'll give it a shot.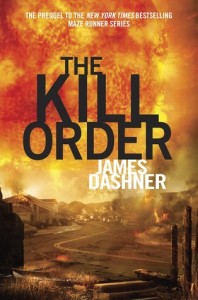 Before WICKED was formed, before the Glade was built, before Thomas entered the Maze, sun flares hit the earth and mankind fell to disease.

The Kill Order is the story of that fall.

A prequel to the Maze Runner trilogy, The Kill Order has been in the works since the completion of The Maze Runner. The story of civilization's fall was kept under wraps and is the explication of the events that began this bestselling series.

Next up, the third book in a trilogy I have been meaning to read (I WILL! I swear it.):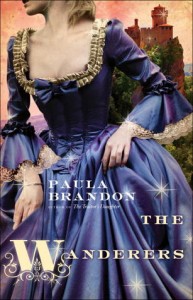 Paula Brandon's acclaimed fantasy trilogy comes to a triumphant conclusion in an unforgettable collision of magic, intrigue, and romance.

Time is running out. Falaste Rione is imprisoned, sentenced to death. And even though the magical balance of the Source is slipping and the fabric of reality itself has begun to tear, Jianna Belandor can think only of freeing the man she loves. But to do so, she must join a revolution she once despised—and risk reunion with a husband she has ample reason to fear.

Meanwhile, undead creatures terrorize the land, slaves of the Overmind—a relentless consciousness determined to bring everything that lives under its sway. All that stands in the way is a motley group of arcanists whose combined powers will barely suffice to restore balance to the Source. But when Jianna's father, the Magnifico Aureste Belandor, murders one of them, the group begins to fracture under the pressures of suspicion and mutual hatred. Now humanity's hope rests with an unexpected soul: a misanthropic hermit whose next move may turn the tide and save the world.

This next futuristic dystopia/SF novel sounds pretty awesome: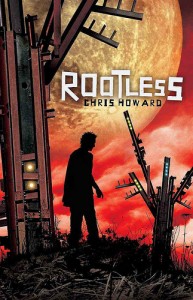 17-year-old Banyan is a tree builder. Using salvaged scrap metal, he creates forests for rich patrons who seek a reprieve from the desolate landscape. Although Banyan's never seen a real tree–they were destroyed more than a century ago-his missing father used to tell him stories about the Old World.

Everything changes when Banyan meets a mysterious woman with a strange tattoo-a map to the last living trees on earth, and he sets off across a wasteland from which few return. Those who make it past the pirates and poachers can't escape the locusts . . . the locusts that now feed on human flesh.

But Banyan isn't the only one looking for the trees, and he's running out of time. Unsure of whom to trust, he's forced to make an alliance with Alpha, a beautiful, dangerous pirate with an agenda of her own. As they race towards a promised land that might be a myth, Banyan makes shocking discoveries about his family, his past, and how far people will go to bring back the trees.

Another third book in a series (and yes, another series for which I am behind! I WILL read book 2 soon. Promise.):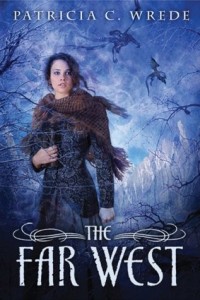 From #1 New York Times bestselling author Patricia C. Wrede, the fantastic conclusion to her tale of magic on the western frontier.

Eff is an unlucky thirteenth child…but also the seventh daughter in her family. Her twin brother, Lan, is a powerful double seventh son. Her life at the edge of the Great Barrier Spell is different from anyone else's that she knows.

When the government forms an expedition to map the Far West, Eff has the opportunity to travel farther than anyone in the world. With Lan, William, Professor Torgeson, Wash, and Professor Ochiba, Eff finds that nothing on the wild frontier is as they expected. There are strange findings in their research, a long prarie winter spent in too-close quarters, and more new species, magical and otherwise, dangerous and benign, than they ever expected to find. And then spring comes, and the explorers realize how tenuous life near the Great Barrier Spell may be if they don't find a way to stop a magical flood in a hurry. Eff's unique way of viewing magic has saved the settlers time and again, but this time all of Columbia is at stake if she should fail.

I am SO excited for this novel. Mercedes Lackey. Zombies. Western. YES.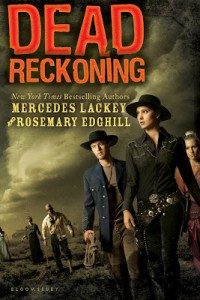 Jett is a girl disguised as a boy, living as a gambler in the old West as she searches for her long-lost brother. Honoria Gibbons is a smart, self-sufficient young woman who also happens to be a fabulous inventor. Both young women travel the prairie alone – until they are brought together by a zombie invasion! As Jett and Honoria investigate, they soon learn that these zombies aren't rising from the dead of their own accord … but who would want an undead army? And why? This gunslinging, hair-raising, zombie western mashup is perfect for fans of Cowboys vs. Aliens and Pride & Prejudice & Zombies.


Finally, this last title has both Ana and I salivating.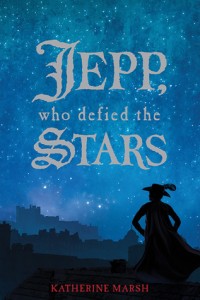 Is it written in the stars from the moment we are born?

Or is it a bendable thing that we can shape with our own hands?

Jepp of Astraveld needs to know.

He left his countryside home on the empty promise of a stranger, only to become a captive in a strange and luxurious prison: Coudenberg Palace, the royal court of the Spanish Infanta. Nobody warned Jepp that as a court dwarf, daily injustices would become his seemingly unshakeable fate. If the humiliations were his alone, perhaps he could endure them, but it breaks Jepp's heart to see his friend Lia suffer.

After Jepp and Lia perform a daring escape from the palace, Jepp is imprisoned again, alone in a cage. Now, spirited across Europe by a kidnapper in a horse-drawn carriage, Jepp is unsure where his unfortunate stars may lead him.

Before Jepp can become the master of his own destiny, he will need to prove himself to a brilliant and eccentric new master—a man devoted to uncovering the secrets of the stars—earn the love of a girl brave and true, and unearth the long-buried secrets of his parentage. And he will find that beneath the breathtaking cruelty of the world is something else: the persistence of human kindness.

Masterfully written, grippingly paced, and inspired by real historical characters, Jepp, Who Defied the Stars is an awe-inspiring story of triumph in the face of unimaginable odds.

And that's it from us! What books do you have on YOUR radar?