"On The Smugglers' Radar" is a feature for books that have caught our eye: books we have heard of via other bloggers, directly from publishers, and/or from our regular incursions into the Amazon jungle. Thus, the Smugglers' Radar was born. Because we want far more books than we can possibly buy or review (what else is new?), we thought we would make the Smugglers' Radar into a weekly feature – so YOU can tell us which books you have on your radar as well!
On Ana's Radar:
This Peter Pan-inspired novel sounds interesting…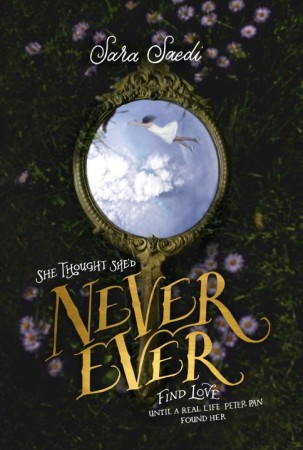 It's Wylie's seventeenth birthday, but she's not excited about getting older. If there's one thing she's learned from her parents, in the middle of a nasty divorce, it's that being a grown-up's just not worth it. But Wylie never dreamed she could actually stay a teen forever…until a charismatic boy named Phinn whisks her and her brothers away to a mysterious island populated by a small group of people who can fly and don't age past seventeen.

Wylie's in heaven, and as she falls for the dashingly romantic Phinn, everything seems to be falling into place. But when her closest friend on the island goes missing, Wylie finds out there's a lot Phinn hasn't been telling her—and that this perfect world is built on secrets, lies, and an act of decades-old revenge that threatens to tear her family apart.

I am way behind on this, but I just heard about Midnighter, a gay superhero from DC, just as the first volume trade is out: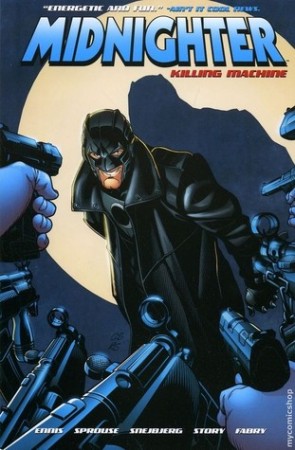 Collecting issues #1-6 of the new series starring the popular member of The Authority! Midnighter must go back in time to kill one of history's greatest mass murderers — and he can't refuse due to the bomb in his chest! It's a race against — and through — time to complete the mission!

Oh man, this Cinderella retelling sounds – and looks – wonderful: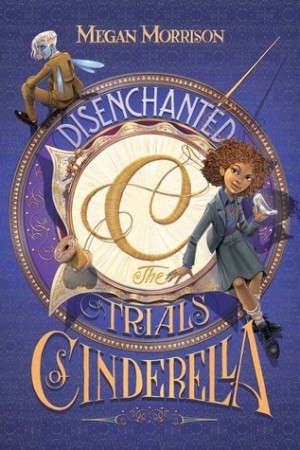 This companion to Grounded combines humor, revolution, magic, and romance for the most delightful "Cinderella" retelling since Ella Enchanted.

Ella Coach has one wish: revolution. Her mother died working in a sweatshop, and Ella wants every laborer in the Blue Kingdom to receive fairer treatment. But to make that happen, she'll need some high-level support . . .

Prince Dash Charming has one wish: evolution. The Charming Curse forced generations of Charming men to lie, cheat, and break hearts — but with the witch Envearia's death, the curse has ended. Now Dash wants to be a better person, but he doesn't know where to start . . .

Serge can grant any wish — and has: As an executive fairy godfather, he's catered to the wildest whims of spoiled teenagers from the richest, most entitled families in Blue. But now a new name has come up on his list, someone nobody's ever heard of . . . Ella Coach.

This is a story about three people who want something better and who together find the faith to change their worlds. It's "Cinderella," brilliantly reimagined, and a delightful expansion of the wonderful world of Tyme.

I keep hearing this book recommended by different trusted sources: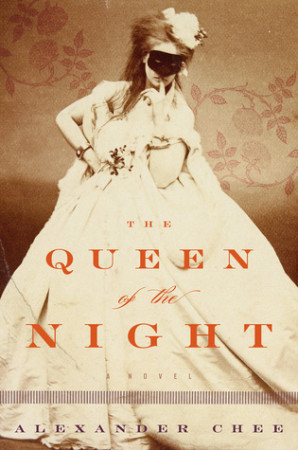 Lilliet Berne is a sensation of the Paris Opera, a legendary soprano with every accolade except an original role, every singer's chance at immortality. When one is finally offered to her, she realizes with alarm that the libretto is based on a hidden piece of her past. Only four could have betrayed her: one is dead, one loves her, one wants to own her. And one, she hopes, never thinks of her at all. As she mines her memories for clues, she recalls her life as an orphan who left the American frontier for Europe and was swept up into the glitzy, gritty world of Second Empire Paris. In order to survive, she transformed herself from hippodrome rider to courtesan, from empress's maid to debut singer, all the while weaving a complicated web of romance, obligation, and political intrigue.

Featuring a cast of characters drawn from history, The Queen of the Night follows Lilliet as she moves ever closer to the truth behind the mysterious opera and the role that could secure her reputation — or destroy her with the secrets it reveals.

A Scifi UF (?) that sounds pretty cool: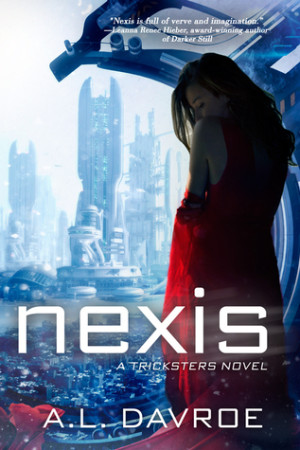 In the domed city of Evanescence, appearance is everything. A Natural Born amongst genetically-altered Aristocrats, all Ella ever wanted was to be like everyone else. Augmented, sparkling, and perfect. Then…the crash. Devastated by her father's death and struggling with her new physical limitations, Ella is terrified to learn she is not just alone, but little more than a prisoner.

Her only escape is to lose herself in Nexis, the hugely popular virtual reality game her father created. In Nexis she meets Guster, a senior player who guides Ella through the strange and compelling new world she now inhabits. He offers Ella guidance, friendship…and something more. Something that allows her to forget about the "real" world, and makes her feel whole again.

But Nexis isn't quite the game everyone thinks it is.

And it's been waiting for Ella.

On Thea's Radar:
First up on my list a surprise I received in the mail recently–it's a book from the author of the 13 secrets series, which Ana and I both loved very much: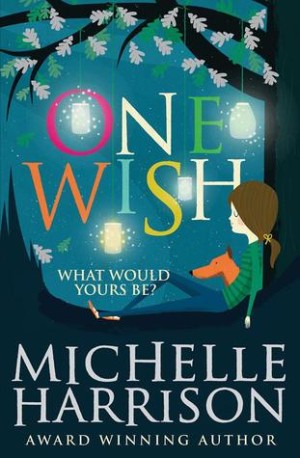 Having the ability to see fairies means that Tanya Fairchild's life has never been easy. After all, real fairies are nothing like the ones in books; ones that grant wishes or leave money for teeth. Real fairies don't like to be talked about, and they cast spells if Tanya steps out of line. The most she's ever received in exchange for one of her teeth is a chewed up toffee. Of course, it would help if Tanya knew someone – anyone – else who could see them, too . . .

When Tanya meets Ratty, she finds not only that can he see fairies, but that he has a fairy friend, Turpin. Turpin is rude and spiteful, but funny and loyal too. When Ratty goes missing, Tanya discovers her new friend has another extraordinary ability; an ability that has the potential to destroy them both . . .

Next up is another present from the postman–a new urban fantasy set in New York that sounds very promising (even if the cover is pretty bland):
MANHATTAN HAS MANY SECRETS.
SOME ARE OLDER THAN THE CITY ITSELF.

Manhattan.
The city sleeps. Selene DiSilva walks her dog along the banks of the Hudson. She is alone-just the way she likes it. She doesn't believe in friends, and she doesn't speak to her family. Most of them are simply too dangerous.

Murders.
In the predawn calm, Selene finds the body of a young woman washed ashore, gruesomely mutilated and wreathed in laurel. Her ancient rage returns. And so does the memory of a promise she made long ago. To protect the innocent-and to punish those who stand in her way.

Gods.
With the NYPD out of its depth, Selene vows to hunt the killer on her own. But when classics professor Theo Schultz decodes the ancient myth behind the crime, the solitary Huntress finds herself working with a man who's her opposite in every way. Together, they face a long-forgotten cult that lies behind a string of murders, and they'll need help from the one source Selene distrusts most of all: the city's other Immortals.

On the SF front, here's this new first in a series that sounds promising:
"The Cold Between is a must-read. The story is a gripping and intense page-turner with deeply complex characters, nonstop action, and top-notch world building. My highest compliments to

Ms. Bonesteel for a stunning debut. This is a no-easy-answers kind of plot perfectly paired with characters who have depth, passion, and uncompromising ideals. In one word: awesome."—Linnea Sinclair, award-winning author of The Dock Five Universe series

When her crewmate Danny is murdered on the colony of Volhynia, Central Corps engineer Commander Elena Shaw is shocked to learn the main suspect is her lover, Treiko Zajec. She knows Trey is innocent—he was with her when Danny was killed. So who is the real killer and why are the cops framing an innocent man?

While retracing Danny's last hours, they discover that his death may be tied to a mystery from the past: the destruction of a Central Corps starship at a wormhole near Volhynia. For twenty-five years, Central Gov has been lying about the tragedy, even willing to go to war with the outlaw tribe PSI to protect their secrets.

With the authorities closing in, Elena and Trey head to the wormhole, certain they'll find answers on the other side. But the truth that awaits them is far more terrifying than they ever imagined—a conspiracy deep within Central Gov that threatens all of human civilization throughout the inhabited reaches of the galaxy . . . and beyond.

Finally, this next book sounds flipping amazing.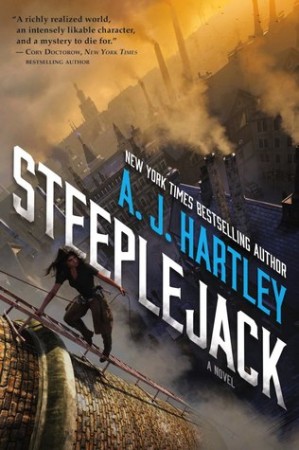 Thoughtfully imaginative and action-packed, Steeplejack is New York Times bestselling A. J. Hartley's YA debut set in a 19th-century South African fantasy world

Seventeen-year-old Anglet Sutonga, Ang for short, repairs the chimneys, towers, and spires of Bar-Selehm, the ethnically-diverse industrial capital of a land resembling Victorian South Africa. The city was built on the trade of luxorite, a priceless glowing mineral. When the Beacon, a historical icon made of luxorite, is stolen, it makes the headlines. But no one cares about the murder of Ang's new apprentice, Berrit—except for Josiah Willinghouse, an enigmatic young politician, who offers Ang a job investigating Berrit's death. On top of this, Ang struggles with the responsibility of caring for her sister's newborn child.

As political secrets unfold and racial tensions surrounding the Beacon's theft rise, Ang navigates the constricting traditions of her people, the murderous intentions of her former boss, and the conflicting impulses of a fledgling romance. With no one to help her except a savvy newspaper girl and a kindhearted herder from the savannah, Ang must resolve the mysterious link between Berrit and the missing Beacon before the city is plunged into chaos.

A fresh take on historical fantasy attune to today's demand for multicultural YA, Steeplejack will resonate with readers of all ages.

Ok, one more. Maybe because I'm in the mood for some UF, especially set in New York: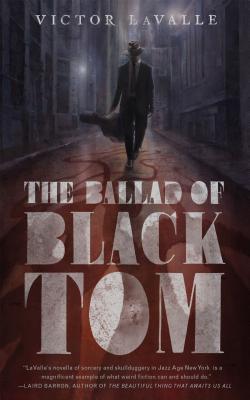 People move to New York looking for magic and nothing will convince them it isn't there.

Charles Thomas Tester hustles to put food on the table, keep the roof over his father's head, from Harlem to Flushing Meadows to Red Hook. He knows what magic a suit can cast, the invisibility a guitar case can provide, and the curse written on his skin that attracts the eye of wealthy white folks and their cops. But when he delivers an occult tome to a reclusive sorceress in the heart of Queens, Tom opens a door to a deeper realm of magic, and earns the attention of things best left sleeping.

A storm that might swallow the world is building in Brooklyn. Will Black Tom live to see it break?

"LaValle's novella of sorcery and skullduggery in Jazz Age New York is a magnificent example of what weird fiction can and should do."
— Laird Barron, author of The Beautiful Thing That Awaits Us All

"[LaValle] reinvents outmoded literary conventions, particularly the ghettos of genre and ethnicity that long divided serious literature from popular fiction."
— Praise for The Devil in Silver from Elizabeth Hand, author of Radiant Days

And that's it from us! What books do you have on your radar?