"On The Smugglers' Radar" is a feature for books that have caught our eye: books we have heard of via other bloggers, directly from publishers, and/or from our regular incursions into the Amazon jungle. Thus, the Smugglers' Radar was born. Because we want far more books than we can possibly buy or review (what else is new?), we thought we would make the Smugglers' Radar into a weekly feature – so YOU can tell us which books you have on your radar as well!
On Ana's Radar:
Oh look Catherynne Valente's new Fairyland book! Wait what. WHERE IS SEPTEMBER OMG WHAT IS HAPPENING PANIC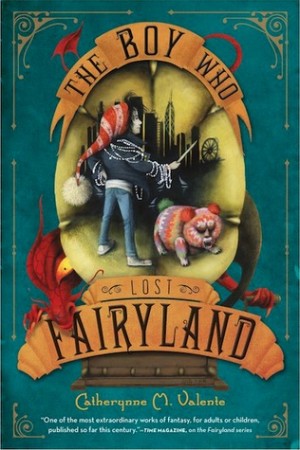 When a young troll named Hawthorn is stolen from Fairyland by the Golden Wind, he becomes a changeling – a human boy — in the strange city of Chicago, a place no less bizarre and magical than Fairyland when seen through trollish eyes. Left with a human family, Hawthorn struggles with his troll nature and his changeling fate. But when he turns twelve, he stumbles upon a way back home, to a Fairyland much changed from the one he remembers. Hawthorn finds himself at the center of a changeling revolution–until he comes face to face with a beautiful young Scientiste with very big, very red assistant.

Time magazine has praised Catherynne M. Valente's Fairyland books as "one of the most extraordinary works of fantasy, for adults or children, published so far this century." In this fourth installment of her saga, Valente 's wisdom and wit will charm readers of all ages.

I saw this next book talked up over at the School Library Journal as "criminally under-read" so I went head and got it: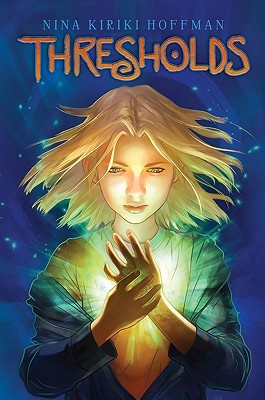 Maya's family has just moved from Idaho to Spores Ferry, Oregon. She's nervous about starting middle school and making new friends, but soon that's the last thing on her mind. First, a fairy flies into her room.

Then it turns out that the kids in the apartment building next door do magic, and their basement is full of portals to other worlds. She's bursting with new experiences and delight . . . and secrets, because she can't breathe a word to her family, not even when she winds up taking care of an alien!

Imagine the family in Ingrid Law's Savvy seen through the eyes of a young Ray Bradbury. Cross the Threshold!

The cover and the Andrew Smith blurb make sure this one goes directly into my Wish List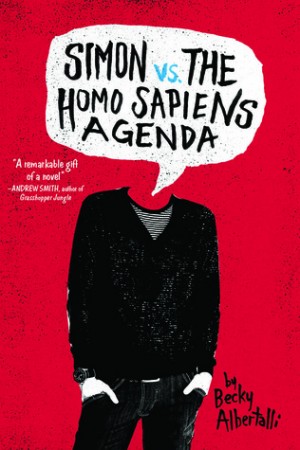 Sixteen-year-old and not-so-openly gay Simon Spier prefers to save his drama for the school musical. But when an email falls into the wrong hands, his secret is at risk of being thrust into the spotlight. Now Simon is actually being blackmailed: if he doesn't play wingman for class clown Martin, his sexual identity will become everyone's business. Worse, the privacy of Blue, the pen name of the boy he's been emailing, will be compromised.

With some messy dynamics emerging in his once tight-knit group of friends, and his email correspondence with Blue growing more flirtatious every day, Simon's junior year has suddenly gotten all kinds of complicated. Now, change-averse Simon has to find a way to step out of his comfort zone before he's pushed out—without alienating his friends, compromising himself, or fumbling a shot at happiness with the most confusing, adorable guy he's never met.

I love the South African cover for Lauren Beukes' Broken Monsters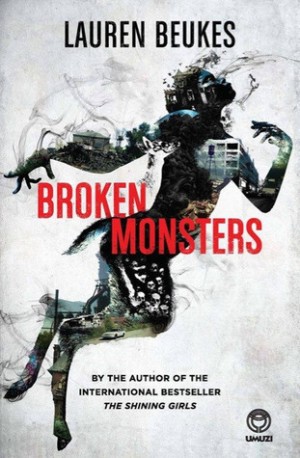 IN A BROKEN CITY, A DISTURBED KILLER IS TRYING TO REMAKE THE WORLD IN HIS IMAGE.

Detective Gabriella Versado has seen a lot of bodies. But this one is unique even by Detroit's standards: half-boy, half-deer, somehow fused together. And it's only the first.

As winter closes in on Detroit, strange and disturbing corpses start turning up in unusual places, pulling several lives into the killer's orbit.

Gabi has to juggle the most harrowing case of her career with being a single mom to her troubled teen daughter Layla.

Layla, egged on by her best friend Cas, is playing a dangerous game with an online predator.

Broken Monsters is a dark and gripping thriller about the death of the American Dream, online fame, creativity, compromise and the undercurrents of the world we live in right now.

Gwenda Bond's new book sounds good too: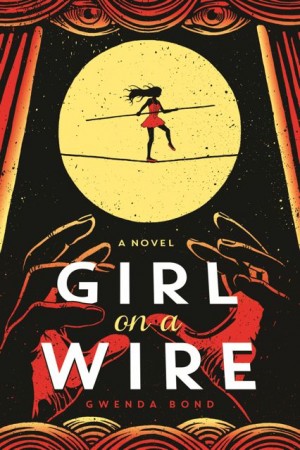 A ballerina, twirling on a wire high above the crowd. Horses, prancing like salsa dancers. Trapeze artists, flying like somersaulting falcons. And magic crackling through the air. Welcome to the Cirque American!

Sixteen-year-old Jules Maroni's dream is to follow in her father's footsteps as a high-wire walker. When her family is offered a prestigious role in the new Cirque American, it seems that Jules and the Amazing Maronis will finally get the spotlight they deserve. But the presence of the Flying Garcias may derail her plans. For decades, the two rival families have avoided each other as sworn enemies.

Jules ignores the drama and focuses on the wire, skyrocketing to fame as the girl in a red tutu who dances across the wire at death-defying heights. But when she discovers a peacock feather—an infamous object of bad luck—planted on her costume, Jules nearly loses her footing. She has no choice but to seek help from the unlikeliest of people: Remy Garcia, son of the Garcia clan matriarch, and the best trapeze artist in the Cirque.

As more mysterious talismans believed to possess unlucky magic appear, Jules and Remy unite to find the culprit. And if they don't figure out what's going on soon, Jules may be the first Maroni to do the unthinkable: fall.

On Thea's Radar:
I am so excited for the last 3 books on Ana's radar as well! Ok, first up this week on my side is this vaguely Twin Peaks-ish sounding YA mystery: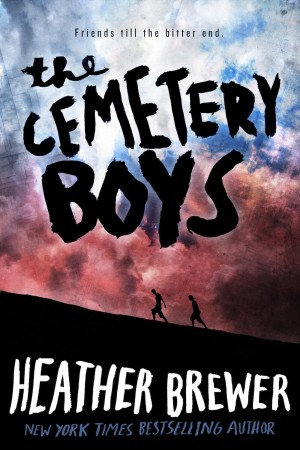 When Stephen is forced to move back to the nowhere town where his father grew up, he's already sure he's not going to like it. Spencer, Michigan, is like a town straight out of a Hitchcock movie, with old-fashioned people who see things only in black-and-white. But things start looking up when Stephen meets the mysterious twins Cara and Devon. They're total punks–hardly the kind of people Stephen's dad wants him hanging out with–but they're a breath of fresh air in this backward town. The only problem is, Cara and Devon don't always get along, and as Stephen forms a friendship with the charismatic Devon and something more with the troubled Cara, he starts to feel like he's getting caught in the middle of a conflict he doesn't fully understand. And as Devon's group of friends, who hang out in a cemetery they call The Playground, get up to increasingly reckless activities to pass the summer days, Stephen worries he may be in over his head.

Stephen's fears prove well-founded when he learns of Spencer's dark past. It seems the poor factory town has a history of "bad times," and many of the town's oldest residents attribute the bad times to creatures right out of an urban legend. The legend goes that the only way the town will prosper again is if someone makes a sacrifice to these nightmarish creatures. And while Stephen isn't one to believe in old stories, it seems Devon and his gang might put a lot of faith in them. Maybe even enough to kill for them.

Now, Stephen has to decide what he believes, where his allegiances lie, and who will really be his friend in the end.

Next up, the second book is forthcoming in a series I have yet to read (but really, really want to read). I guess I should get started soon, right?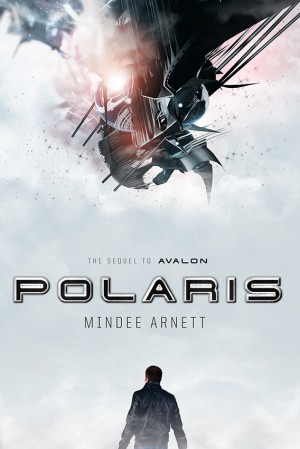 Following the events of Avalon, Jeth Seagrave and his crew are on the run. Jeth is desperate to find the resources and funding he needs to rescue his mother from an ITA's research lab and leave this whole galaxy behind for a new life somewhere else. But the ITA is just as desperate, and soon Jeth finds himself pursued by a mysterious figure hell-bent on capturing Jeth and his crew—dead or alive. In a last-ditch effort to save everyone he holds dear, Jeth enters into a bargain with the last person he ever thought he'd see again: Dax Shepherd, the galaxy's newest and most fearsome crime lord. And he's not the only one: upon arriving back at Peltraz spaceport for the first time since he witnessed the death of his old employer, Jeth discovers Dax has a new partner: Jeth's mother, Marian.

This shocking turn of events is only the first in another breathless, action-packed sci-fi adventure rife with danger, love, and betrayal, as Jeth has to once again ask himself how much he's willing to invest in a morally bankrupt galaxy in the hopes of saving those he cares for.

And look! Jodi Meadows has a new book! I really enjoyed the first book in her Incarnate series, so will be giving this a try.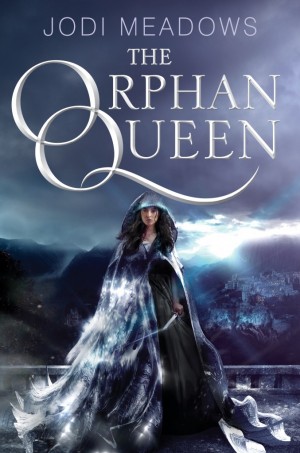 Wilhelmina has a hundred identities.

She is a princess. When the Indigo Kingdom conquered her homeland, Wilhelmina and other orphaned children of nobility were taken to Skyvale, the Indigo Kingdom's capital. Ten years later, they are the Ospreys, experts at stealth and theft. With them, Wilhelmina means to take back her throne.

She is a spy. Wil and her best friend, Melanie, infiltrate Skyvale Palace to study their foes. They assume the identities of nobles from a wraith-fallen kingdom, but enemies fill the palace, and Melanie's behavior grows suspicious. With Osprey missions becoming increasingly dangerous and their leader more unstable, Wil can't trust anyone.

She is a threat. Wraith is the toxic by-product of magic, and for a century using magic has been forbidden. Still the wraith pours across the continent, reshaping the land and animals into fresh horrors. Soon it will reach the Indigo Kingdom. Wilhelmina's magic might be the key to stopping the wraith, but if the vigilante Black Knife discovers Wil's magic, she will vanish like all the others

Jodi Meadows introduces a vivid new fantasy full of intrigue, romance, dangerous magic, and one girl's battle to reclaim her place in the world.

For this next book, I confess that the blurb sounds a little eye-twitchy – but the cover and the title are SO good, I have to share.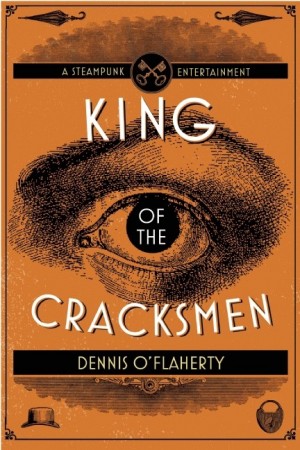 How far will the luck of the Irish stretch?

The year is 1877. Automatons and steam-powered dirigible gunships have transformed the nation in the aftermath of the Civil War. Everything on the other side of the Mississippi has been claimed for Russia. Lincoln is still president, having never been assassinated, but the former secretary of war Edwin Stanton is now the head of the Department of Public Safety, ruling with an iron fist as head of the country's military.

Liam McCool is a bad man, one of the best Irish cracksmen there is when it comes to robbery, cracking safes, and other sundry actives-until he was caught red-handed by Stanton. Those in the South who don't fit into Stanton's plans for the Reconstruction, and Stanton realizes Liam McCool is more useful doing his dirty work than sitting in a jail cell. But when his sweetheart, Maggie, turns up murdered, Liam McCool realizes he'll do anything, even if it means getting way over his head with bloodthirsty Russians, to solve the crime.

The King of the Cracksmen is an explosive, action-packed look at a Victorian empire that never was, part To Catch a Thief, part Little Big Man. It's steampunk like you've never seen it before, a murder mystery in a foreign world where no one is who they seem to be and danger lurks around every corner.

This next book sounds fantastic, and I really, really want a copy now. Please.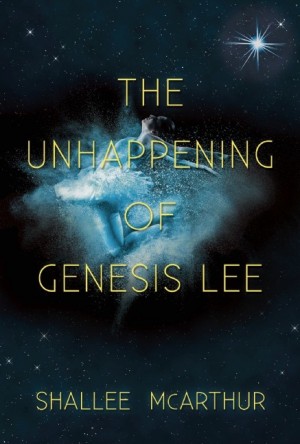 What would it feel like to never forget? Or to have a memory stolen?

Seventeen-year-old Genesis Lee has never forgotten anything. As one of the Mementi-a small group of genetically enhanced humans-Gena remembers everything with the help of her Link bracelets, which preserve them perfectly. But Links can be stolen, and six people have already lost their lives to a memory thief, including Gena's best friend.

Anyone could be next. That's why Gena is less than pleased to meet a strange but charming boy named Kalan who claims not only that they have met before, but also that Gena knows who the thief is.

The problem is that Gena doesn't remember Kalan, she doesn't remember seeing the thief, and she doesn't know why she's forgetting things-or how much else she might forget. As growing tensions between Mementi and ordinary humans drive the city of Havendale into chaos, Gena and Kalan team up to search for the thief. And as Gena loses more memories, they realize they have to solve the mystery fast…because Gena's life is unhappening around her.

And last but not least, Nancy Werlin has a new book! The second book in following her new release from fall of last year, to be precise (which is a good prompt for me to read Impossible already):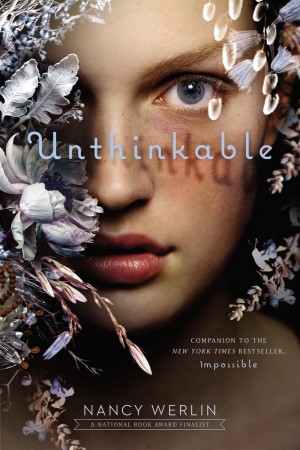 Romance, fantasy, and suspense are melded in this breathtaking sequel to the New York Times bestseller Impossible—now with a great new look!

Returning to the Scarborough family mythology that she created in Impossible, Nancy Werlin in Unthinkable follows Fenella, the first Scarborough girl to be cursed by the Elfin Knight centuries ago, who has been living a miserable life of eternal purgatory in the faerie realm ever since. Now she will at last be allowed to die if she can accomplish three tasks of destruction against the Scarborough family. If she doesn't succeed, she will again be a slave to the Elfin Knight, and the family curse will begin all over again. But what happens when Fenella discovers how deeply she loves her family?

And that's it from us! What books are on your radar?