"On The Smugglers' Radar" is a feature for books that have caught our eye: books we have heard of via other bloggers, directly from publishers, and/or from our regular incursions into the Amazon jungle. Thus, the Smugglers' Radar was born. Because we want far more books than we can possibly buy or review (what else is new?), we thought we would make the Smugglers' Radar into a weekly feature – so YOU can tell us which books you have on your radar as well!
On Ana's Radar:
OMG OMG OMG The sequel to A Darker Shade of Magic has the coolest cover and the juiciest blurb (Holland!!!)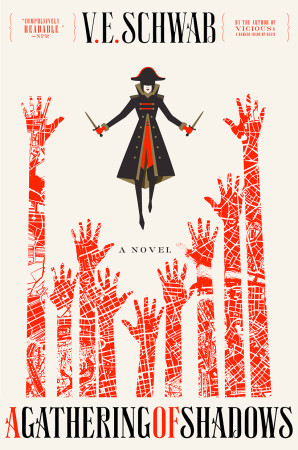 Four months have passed since the shadow stone fell into Kell's possession. Four months since his path crossed with Delilah Bard. Four months since Rhy was wounded and the Dane twins fell, and the stone was cast with Holland's dying body through the rift, and into Black London.

In many ways, things have almost returned to normal, though Rhy is more sober, and Kell is now plagued by his guilt. Restless, and having given up smuggling, Kell is visited by dreams of ominous magical events, waking only to think of Lila, who disappeared from the docks like she always meant to do. As Red London finalizes preparations for the Element Games—an extravagant international competition of magic, meant to entertain and keep healthy the ties between neighboring countries—a certain pirate ship draws closer, carrying old friends back into port.

But while Red London is caught up in the pageantry and thrills of the Games, another London is coming back to life, and those who were thought to be forever gone have returned. After all, a shadow that was gone in the night reappears in the morning, and so it seems Black London has risen again—meaning that another London must fall.

Sandra McDonald's tweet about her new book – A teenage girl, her crew and their adventures among the stars – made me want it desperately: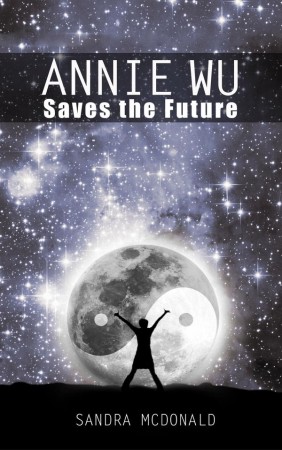 Annie Wu loves science, hates history and has a fear of flying.

Surely it's a joke when Aunt Zan announces Annie's the only hope of stopping intergalactic war, along with an unhappy crew and broken time machine.

It's going to take 6 teenagers, a computer named Watchdog and famous female scientists from history to save the future – if they survive the past and present first.

Spotter over at Shae's Cover Love, this delicious looking MG novel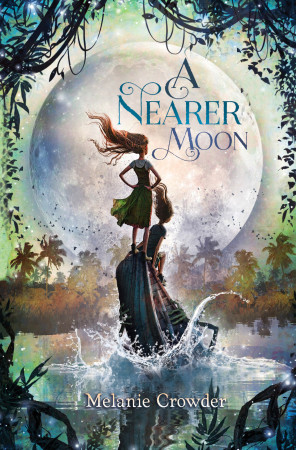 In a small river village where the water is cursed, a girl's bravery—and the existence of magic—could mean the difference between life and death in this elegant, luminous tale from the author of Parched and Audacity.

Along a lively river, in a village raised on stilts, lives a girl named Luna. All her life she has heard tales of the time before the dam appeared, when sprites danced in the currents and no one got the mysterious wasting illness from a mouthful of river water. These are just stories, though—no sensible person would believe in such things.

Beneath the waves is someone who might disagree. Perdita is a young water sprite, delighting in the wet splash and sparkle, and sad about the day her people will finally finish building their door to another world, in search of a place that humans have not yet discovered.

But when Luna's little sister falls ill with the river sickness, everyone knows she has only three weeks to live. Luna is determined to find a cure for her beloved sister, no matter what it takes. Even if that means believing in magic…

Laura Anne Gilman is an author I keep meaning to read – perhaps now with her new upcoming book?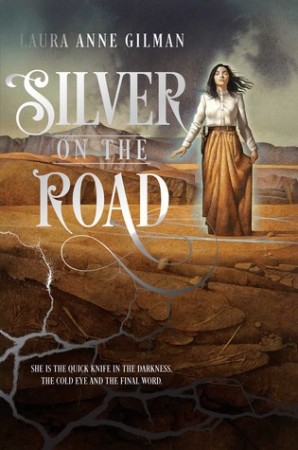 A heroic fantasy by an award-winning author about a young woman who is trained in the art of the sinister hand of magic, but at what price?

Isobelle, upon her sixteenth birthday, makes the choice to work for the devil in his territory west of the Mississippi. But this is not the devil you know. This is a being who deals fairly with immense—but not unlimited—power, who offers opportunities to people who want to make a deal, and they always get what they deserve. But his land is a wild west that needs a human touch, and that's where Izzy comes in. Inadvertently trained by him to see the clues in and manipulations of human desire, Izzy is raised to be his left hand and travel circuit through the territory. As we all know, where there is magic there is chaos…and death.

Another author I keep meaning to read – and have in fact, a couple of her books somewhere – is Emma Carroll: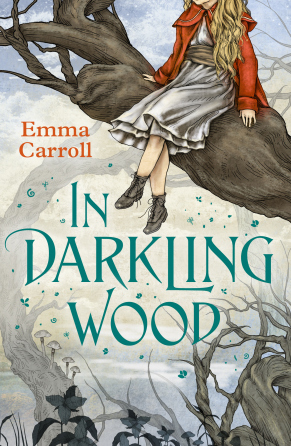 MONDAY 11th NOVEMBER

A DAY TO REMEMBER

A middle of the night phone call brings news that could save Alice's sick brother's life.

Back in 1918, the War over, another girl awaits her brother's safe return from the Front.

Neither girl must give up hope.

For at the bottom of their garden is Darkling Wood, a place full of magic and secrets, and where the fight for its very existence has only just begun.

That's if you believe in fairies…

On Thea's Radar:
EEEE THE NEW V.E. SCHWAB! I cannot wait. First up on my radar, two books I received in the mail this week. This first book involves a town gone missing (although I could probably do without the marital melodrama):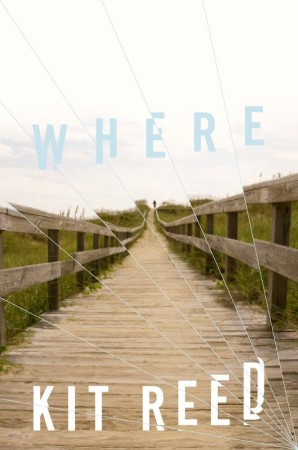 In a coastal town on the Outer Carolina Banks, David Ribault and Merrill Poulnot are trying to revive their stale relationship and commit to marriage, and a slick developer claiming to be related to a historic town hero, Rawson Steele, has come to town and is buying up property. Steele makes a romantic advance on Merrill and an unusual 5 a.m appointment outside of town with David. But Steele is a no-show, and at the time of the appointment everyone in the town disappears, removed entirely from our space and time to a featureless isolated village—including Merrill and her young son. David searches desperately but all seems lost for Steele is in the other village with Merrill.

Kit Reed's Where is a spooky, unsettling speculative fiction.

Second up on my list, a new book from Neal Shusterman!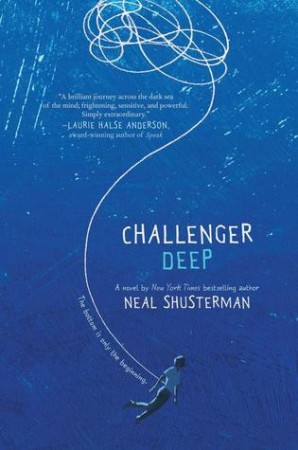 Caden Bosch is on a ship that's headed for the deepest point on Earth: Challenger Deep, the southern part of the Marianas Trench.

Caden Bosch is a brilliant high school student whose friends are starting to notice his odd behavior.

Caden Bosch is designated the ship's artist in residence, to document the journey with images.

Caden Bosch pretends to join the school track team but spends his days walking for miles, absorbed by the thoughts in his head.

Caden Bosch is split between his allegiance to the captain and the allure of mutiny.

Caden Bosch is torn.

A captivating and powerful novel that lingers long beyond the last page, Challenger Deep is a heartfelt tour de force by one of today's most admired writers for teens.

Next up, the new book from Amie Kaufman and Jay Kristoff! It sounds like there is a LOT going on, but I'm hopeful: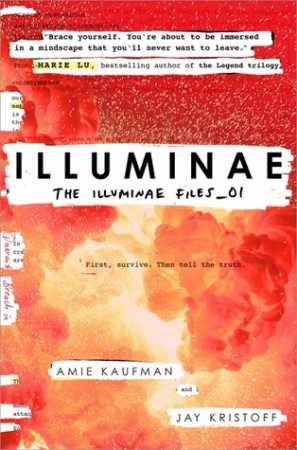 This morning, Kady thought breaking up with Ezra was the hardest thing she'd have to do.

This afternoon, her planet was invaded.

The year is 2575, and two rival megacorporations are at war over a planet that's little more than an ice-covered speck at the edge of the universe. Too bad nobody thought to warn the people living on it. With enemy fire raining down on them, Kady and Ezra—who are barely even talking to each other—are forced to fight their way onto an evacuating fleet, with an enemy warship in hot pursuit.

But their problems are just getting started. A deadly plague has broken out and is mutating, with terrifying results; the fleet's AI, which should be protecting them, may actually be their enemy; and nobody in charge will say what's really going on. As Kady hacks into a tangled web of data to find the truth, it's clear only one person can help her bring it all to light: the ex-boyfriend she swore she'd never speak to again.

Told through a fascinating dossier of hacked documents—including emails, schematics, military files, IMs, medical reports, interviews, and more—Illuminae is the first book in a heart-stopping, high-octane trilogy about lives interrupted, the price of truth, and the courage of everyday heroes.

I saw this book over at goodreads and was intrigued – I like a good dreamworld/horror setup.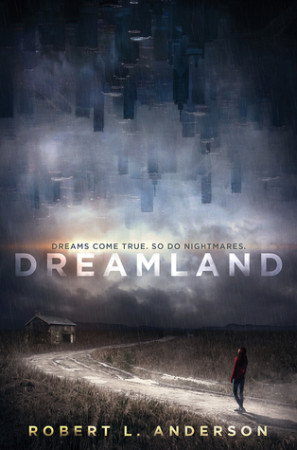 Odea Donahue has been able to travel through people's dreams since she was six years old. Her mother taught her the three rules of walking: Never interfere. Never be seen. Never walk the same person's dream more than once. Dea has never questioned her mother, not about the rules, not about the clocks or the mirrors, not about moving from place to place to be one step ahead of the unseen monsters that Dea's mother is certain are right behind them.

Then a mysterious new boy, Connor, comes to town and Dea finally starts to feel normal. As Connor breaks down the walls that she's had up for so long, he gets closer to learning her secret. For the first time she wonders if that's so bad. But when Dea breaks the rules, the boundary between worlds begins to deteriorate. How can she know what's real and what's not?

This middle grade novel looks AWESOME.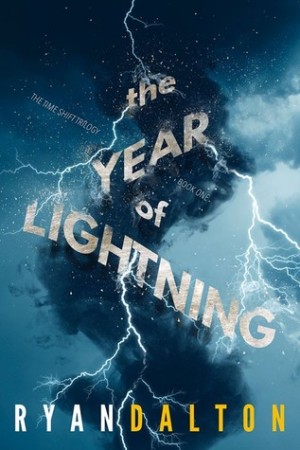 The house has no doors. It's been abandoned for decades. Yet one night, Malcolm sees a face in the window. Thirteen-year-old twins, Malcolm and Valentine Gilbert, never imagined an old house across the street could be so much trouble, but a secret machine inside has woken up, and its power is growing.

Meanwhile, lightning storms are breaking out all over town. They're getting worse every week and seem to enjoy striking kids who just want to pass science class and mind their own business.

Lightning, however, is rarely cooperative—and when Malcolm and Valentine discover a connection between the house and the storms, their situation goes from mysterious to crazy stupid dangerous. As they hunt a powerful enemy, they'll realize that lightning is only the beginning. Their town's very existence hangs in the balance, and the only clues are written in the sky.

Finally, there's this interplanetary (literally starcrossed) romance that sounds like it has potential? We shall see.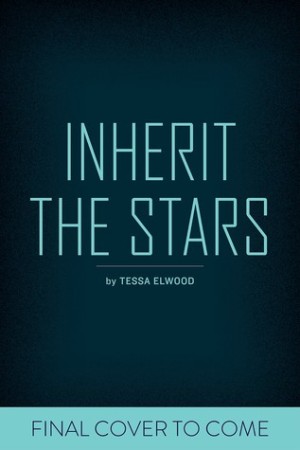 Three royal houses ruling three interplanetary systems are on the brink of collapse, and they must either ally together or tear each other apart in order for their people to survive.

Asa is the youngest daughter of the house of Fane, which has been fighting a devastating food and energy crisis for far too long. She thinks she can save her family's livelihood by posing as her oldest sister in an arranged marriage with Eagle, the heir to the throne of the house of Westlet. The appearance of her mother, a traitor who defected to the house of Galton, adds fuel to the fire, while Asa also tries to save her sister Wren's life . . . possibly from the hands of their own father.

But as Asa and Eagle forge a genuine bond, will secrets from the past and the urgent needs of their people in the present keep them divided?

Author Tessa Elwood's debut series is an epic romance at heart, set against a mine field of political machinations, space adventure, and deep-seeded family loyalties.

And that's it from us! What books do you have on YOUR radar?