"On The Smugglers' Radar" is a feature for books that have caught our eye: books we have heard of via other bloggers, directly from publishers, and/or from our regular incursions into the Amazon jungle. Thus, the Smugglers' Radar was born. Because we want far more books than we can possibly buy or review (what else is new?), we thought we would make the Smugglers' Radar into a weekly feature – so YOU can tell us which books you have on your radar as well!
On Ana's Radar:
Brian Selznick'S new novel The Marvels looks and sounds amazeballs: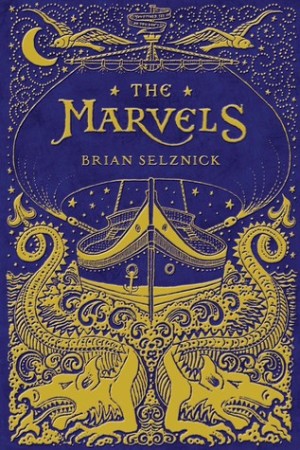 Caldecott Award winner and bookmaking trailblazer Brian Selznick once again plays with the form he invented and takes readers on a voyage!

Two seemingly unrelated stories–one in words, the other in pictures–come together. The illustrated story begins in 1766 with Billy Marvel, the lone survivor of a shipwreck, and charts the adventures of his family of actors over five generations. The prose story opens in 1990 and follows Joseph, who has run away from school to an estranged uncle's puzzling house in London, where he, along with the reader, must piece together many mysteries.

As I was preparing this post, someone tweeted about this book We Don't Need Another Hero and the only thing I know about it – beyond the awesome cover – is that it's a January '16 50s superhero story and I want it sooooo bad: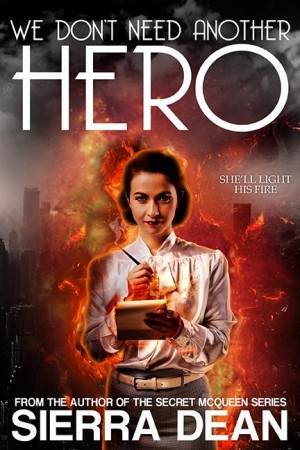 And how about Marvel's announcement of its new comic: Moon Girl
Coming to the expanded Marvel Universe is the new title "Moon Girl and Devil Dinosaur," from co-writers Amy Reeder and Brandon Montclare, and artist Natacha Bustos, which pairs Jack Kirby's original creation, the red Tyrannosaurus Rex (Devil Dinosaur) with teenager Lunella Lafayette, a character described by Reeder as a "female Inspector Gadget – only this time, she also knows what she's doing."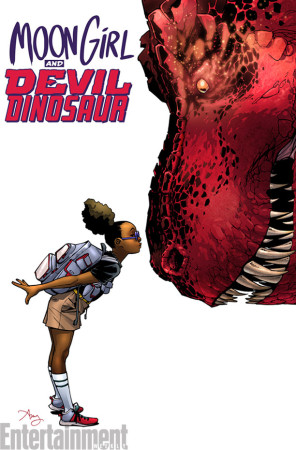 A new novel coming from Sarah Rees Brennan next year: Tell the Wind and Fire is a retelling of A Tale of Two Cities
Tell the Wind & Fire is about a young girl called Lucie who lives in a New York very different from the New York we know: the city is torn between two very different kinds of magic, and Lucie's own family was torn apart years ago by that conflict. Lucie wears magic rings and carries a burden of guilt she can't share with anyone.

The light in her life is her sweetheart boyfriend Ethan, but it turns out Ethan has a secret too: a soulless doppelganger created by dark magic, who has to conceal the face identical to Ethan's with a hood fastened by a collar nobody but a Light magician with magical rings can take off… and who introduces himself to both of them by, for reasons nobody can understand, saving Ethan's life…

On Thea's Radar:
First up on my radar this week some awesome looking new military sci fi that I really want to try: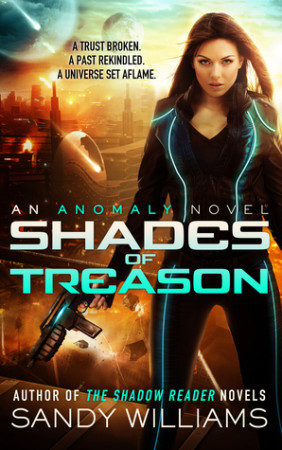 Ash would have given her life to save her teammates.
Instead, they gave their lives to save hers.

Lieutenant Ramie Ashdyn is an anomaly, a person whose genetic makeup makes her stronger and smarter than the average human. She's pledged her life to protect the Coalition, an alliance of thirteen planetary systems, but when a top secret operation turns bloody, she's charged with treason and the brutal executions of her teammates.

The Coalition needs the information Ash's team stole on their last mission, so they send in Commander Rhys "Rest in Peace" Rykus to get it. He's the man who's responsible for turning Ash into an elite soldier… and he's a man who isn't, never was, and never will be in love with the woman he trained. Or so he tells himself.

Ash wants nothing more than to clear her name and be the woman her former instructor wants her to be, but the enemy who killed her teammates did more than frame her for treason and murder: they telepathically silenced her mind, preventing her from saying anything that might point to the truth about what happened.

Now Ash is trapped and set to be executed, the truth dying with her. Unless she can prove her innocence. But taking that path could destroy the Coalition she's sworn to preserve and protect…

KIM HARRISON HAS A NEW SERIES?! How did I miss this vital piece of information?! I was a huge fan of her Rachel Morgan books (well, until they got redundant and died the slow long death of popular urban fantasy series'), so I'm really, really eager to see what she comes up with next.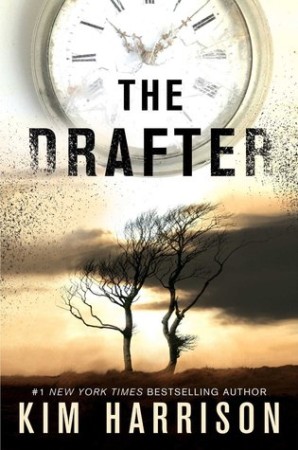 Detroit 2030. Double-crossed by the person she loved and betrayed by the covert government organization that trained her to use her body as a weapon, Peri Reed is a renegade on the run.

Don't forgive and never forget has always been Peri's creed. But her day job makes it difficult: she is a drafter, possessed of a rare, invaluable skill for altering time, yet destined to forget both the history she changed and the history she rewrote.

When Peri discovers her name on a list of corrupt operatives, she realizes that her own life has been manipulated by the agency. She joins forces with a mysterious rogue soldier in a deadly race to piece together the truth about her final task, unable to trust even herself.

I read and enjoyed Stitching Snow, the first book in this fairytale/scifi reimagining series from R.C. Lewis–I'm interested to see how this companion story shakes out. Hmm.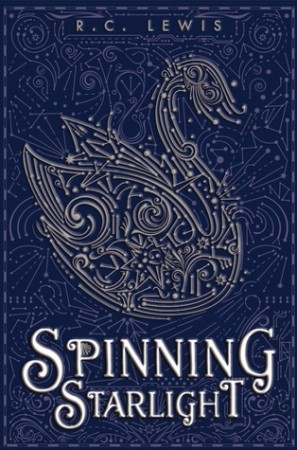 Sixteen-year-old heiress and paparazzi darling Liddi Jantzen hates the spotlight. But as the only daughter in the most powerful tech family in the galaxy, it's hard to escape it. So when a group of men show up at her house uninvited, she assumes it's just the usual media-grubs. That is, until shots are fired.

Liddi escapes, only to be pulled into an interplanetary conspiracy more complex than she ever could have imagined. Her older brothers have been caught as well, trapped in the conduits between the planets. And when their captor implants a device in Liddi's vocal cords to monitor her speech, their lives are in her hands: One word and her brothers are dead.

Desperate to save her family from a desolate future, Liddi travels to another world, where she meets the one person who might have the skills to help her bring her eight brothers home-a handsome dignitary named Tiav. But without her voice, Liddi must use every bit of her strength and wit to convince Tiav that her mission is true. With the tenuous balance of the planets deeply intertwined with her brothers' survival, just how much is Liddi willing to sacrifice to bring them back?

Haunting and mesmerizing, this retelling of Hans Christian Andersen's The Wild Swans strings the heart of the classic with a stunning, imaginative world as a star-crossed family fights for survival in this companion to Stitching Snow.

This next scifi thriller has a m/m romance at its core, which sounds promising–the other parts of the premise sound like they could be fantastic or terrible. I'm hoping for fantastic.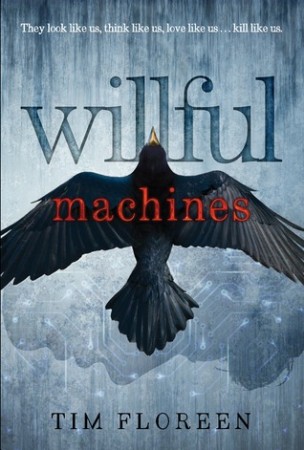 In the near future, scientists create what may be a new form of life: an artificial human named Charlotte. All goes well until Charlotte escapes, transfers her consciousness to the Internet, and begins terrorizing the American public.

Charlotte's attacks have everyone on high alert—everyone except Lee Fisher, the closeted son of the US president. Lee has other things to worry about, like keeping his Secret Service detail from finding out about his crush on Nico, the eccentric, Shakespeare-obsessed new boy at school. And keeping Nico from finding out about his recent suicide attempt. And keeping himself from freaking out about all his secrets.

But when the attacks start happening at his school, Lee realizes he's Charlotte's next target. Even worse, Nico may be part of Charlotte's plan too.

As Lee races to save himself, uncover Charlotte's plan, and figure out if he can trust Nico, he comes to a whole new understanding of what it means to be alive … and what makes life worth living.

Last but not least, there's the new messenger of fear book from Michael Grant. I really need to get on this series already: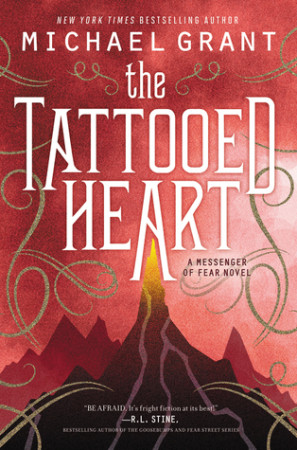 The games continue in New York Times bestselling author Michael Grant's sequel to Messenger of Fear: a haunting tale for fans of Stephen King that combines fantasy with real-world horror stories.

Mara has learned to punish the wicked as the Messenger's apprentice. Those who act out of selfishness and greed, and others who become violent because of prejudice and hate, pay the ultimate price. But Mara is constantly reminded that Messengers are serving their own kind of punishment—for every person who is offered justice, they wear a tattoo that symbolizes the heart of the crime. As Mara delves deeper into her harsh reality, she will discover that in spite of all the terror she and Messenger inflict, caring in this world is the hardest part of all.

And that's it from us! What books do you have on YOUR radar?
Handy order links where available: