"On The Smugglers' Radar" is a new feature for books that have caught our eye: books we heard of via other bloggers, directly from publishers, and/or from our regular incursions into the Amazon jungle. Thus, the Smugglers' Radar was born. Because we want far more books than we can possibly buy or review (what else is new?), we thought we would make the Smugglers' Radar into a weekly feature – so YOU can tell us which books you have on your radar as well!
On Ana's Radar
After reading – and loving – Never Knew Another by J M McDermott, I went and bought his previous book Last Dragon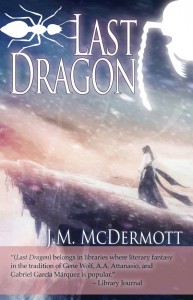 An intricate web of stories weave together to tell a tale of revenge, justice, ambition, and power. Zhan has been sent to find her grandfather, a man accused of killing not only Zhan's family, but every man, woman, and child in their village. What she finds is a shell of a man, and a web of deceit that will test the very foundations of a world she thought she understood.

A tale of revenge that grows into something more, Last Dragon is a literary fantasy novel in the tradition of Gene Wolf and Gabriel Garcia Marquez. J.M. McDermott brings the fantasy genre to new literary heights with a remarkable first novel that will leave critics and readers alike in stunned awe.

I am way late on this but I've had the first Heist Society book by Ally Carter on my radar for aaaaages (I WILL get to it, promise!) and now book 2 is coming out, so maybe it is time?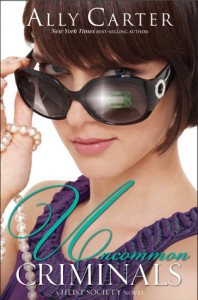 Katarina Bishop has worn a lot of labels in her short life. Friend. Niece. Daughter. Thief. But for the last two months she's simply been known as the girl who ran the crew that robbed the greatest museum in the world. That's why Kat isn't surprised when she's asked to steal the infamous Cleopatra Emerald so it can be returned to its rightful owners.

There are only three problems. First, the gem hasn't been seen in public in thirty years. Second, since the fall of the Egyptian empire and the suicide of Cleopatra, no one who holds the emerald keeps it for long, and in Kat's world, history almost always repeats itself. But it's the third problem that makes Kat's crew the most nervous and that is simply… the emerald is cursed.

Kat might be in way over her head, but she's not going down without a fight. After all she has her best friend—the gorgeous Hale—and the rest of her crew with her as they chase the Cleopatra around the globe, dodging curses, realizing that the same tricks and cons her family has used for centuries are useless this time.

Which means, this time, Katarina Bishop is making up her own rules.

Another one that looks good: and the guy on the cover is hawt.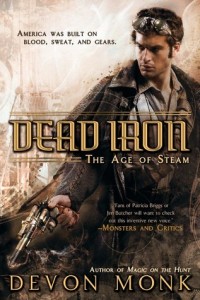 In steam age America, men, monsters, machines, and magic battle to claim the same scrap of earth and sky. In this chaos, one man must fight to hold on to what is left of his humanity…

Although the devisers have civilized the east with their contraptions, civilization hasn't tamed the frontier that bounty hunter Cedar Hunt rides. Cursed by lycanthropy and carrying the guilt of his brother's death, he's a hard man for hire. But when a trio of miners offers him the possibility that his brother may yet survive, Cedar isn't going to haggle for payment. All he has to do for them is find the Holder: a powerful device created by mad devisers from the realm of the Strange.

The Holder is in the hands of Shard Lefel, a dandified railroad tycoon who's come to Hallelujah, Oregon, promising a civilized tomorrow. But what Cedar cannot know is that Lefel is an ancient Strange banished to walk this land for centuries. Now nearing the end of his sentence, Lefel is desperately searching for a way to fend off his own mortality—and the Holder may be the key.

In a land shaped by magic, steam, and iron, where the only thing a man can count on is his guns, gears, and grit, Cedar will have to depend on all three if he's going to save his brother and reclaim his soul once and for all…

I saw the next two books over at The Story Siren's most recent Books To Pine For.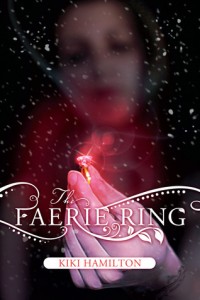 London, December 1871
Orphaned and picking pockets in London's Charing Cross station to support not only herself, but her 'family' of orphans, sixteen year-old Tiki steals the Queen's ring and thinks she's solved their problems. That is, until Rieker, a pickpocket from the North End, suspects her in the theft and tells her that the ring is really a reservoir that holds a truce between the British and Faerie courts.

When he warns her that the fey will do anything, including murder, to recover the ring, Tiki is unsure whether to believe him or not. To complicate matters, Rieker seems to know something about the unusual birthmark on Tiki's wrist. But when Tiki and her family are threatened the game changes.

In a dazzling debut that takes you from the gritty slums of Victorian London to the glittering ballrooms of the Royal Palace to the menacing Otherworld, you won't want to miss this thrilling tale of mystery, adventure and romance.

No real blurb BUT it is a series about a triplet descendants of freaking Medusa: WANT.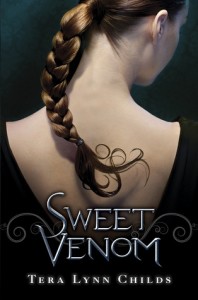 On Thea's Radar
There are quite a few titles that have caught my eye recently! First, on the adult front, there's this mathematical fantasy/SF novel. That's right. You read that correctly.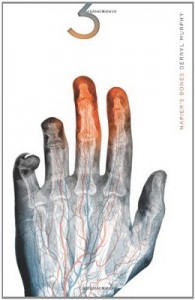 What if, in a world where mathematics could be magic, the thing you desired most was also trying to kill you? Dom is a numerate, someone able to see and control numbers and use them as a form of magic. While seeking a mathematical item of immense power that has only been whispered about, it all goes south for Dom, and he finds himself on the run across three countries on two continents, with two unlikely companions in tow and a numerate of unfathomable strength hot on his tail. Along the way are giant creatures of stone and earth, statues come alive, numerical wonders cast over hundreds of years, and the very real possibility that he won't make it out of this alive. And both of his companions have secrets so deep that even they aren't aware of them, and one of those secrets could make for a seismic shift in how Dom and all other numerates see and interact with the world.

Then, there's this awesome title and cover: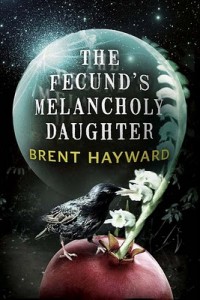 The city is crumbling… Clouds over Nowy Solum have not parted in a hundred years. Gods have deserted their temples. In the last days of a dying city, the decadent chatelaine chooses a forbidden lover, separating twin outcasts and setting them on independent trajectories that might finally bring down the palace. Then, screaming from the skies, a lone god reappears, briefly, and a limbless prophet is carried through South Gate, into Nowy Solum, with a message for all: beyond the city, something ancient and monumental has come awake!

Another intriguing title and cover: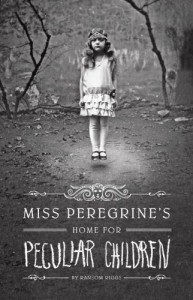 A mysterious island.

An abandoned orphanage.

A strange collection of very curious photographs.

It all waits to be discovered in Miss Peregrine's Home for Peculiar Children, an unforgettable novel that mixes fiction and photography in a thrilling reading experience. As our story opens, a horrific family tragedy sets sixteen-year-old Jacob journeying to a remote island off the coast of Wales, where he discovers the crumbling ruins of Miss Peregrine's Home for Peculiar Children. As Jacob explores its abandoned bedrooms and hallways, it becomes clear that the children were more than just peculiar. They may have been dangerous. They may have been quarantined on a deserted island for good reason. And somehow—impossible though it seems—they may still be alive.

A spine-tingling fantasy illustrated with haunting vintage photography, Miss Peregrine's Home for Peculiar Children will delight adults, teens, and anyone who relishes an adventure in the shadows.

Then some YA pretties, per usual: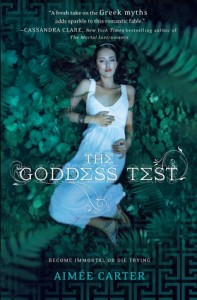 Every girl who has taken the test has died.

Now it's Kate's turn.

It's always been just Kate and her mom–and now her mother is dying. Her last wish? To move back to her childhood home. So Kate's going to start at a new school with no friends, no other family and the fear her mother won't live past the fall.

Then she meets Henry. Dark. Tortured. And mesmerizing. He claims to be Hades, god of the Underworld–and if she accepts his bargain, he'll keep her mother alive while Kate tries to pass seven tests.

Kate is sure he's crazy–until she sees him bring a girl back from the dead. Now saving her mother seems crazily possible. If she succeeds, she'll become Henry's future bride, and a goddess.

And since I'm in a historical kind of mood…
Set on the island of Nantucket, STARCROSSED tells the tale of Helen Hamilton, a young woman whose destiny is forever altered when she meets Lucas Delos and tries to kill him in front of her entire high school. Which is terribly inconvenient, not only because Lucas is the most beautiful boy on the island, but also because Helen is so achingly shy she suffers physical pain whenever she is given too much attention.

Making matters worse, Helen is beginning to suspect she's going crazy. Whenever she's near Lucas or any member of his family she sees the ghostly apparitions of three women weeping bloody tears, and suffers the burden of an intense and irrational hate. She soon learns that she and Lucas are destined to play the leading roles in a Greek tragedy that the Three Fates insist on repeating over and over again throughout history. Like her namesake, Helen of Troy, she's destined to start a war by falling in love. But even though Lucas and Helen can see their own star-crossed destiny, they're still powerfully attracted to each other. Will they give up their personal happiness for the greater good, or risk it all to be together?

Aaaaaand one really fun, zombie pastel cover: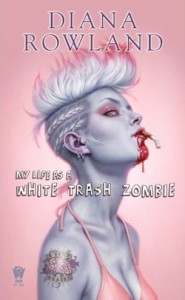 Angel Crawford is a loser

Living with her alcoholic deadbeat dad in the swamps of southern Louisiana, she's a high school dropout with a pill habit and a criminal record who's been fired from more crap jobs than she can count. Now on probation for a felony, it seems that Angel will never pull herself out of the downward spiral her life has taken.

That is, until the day she wakes up in the ER after overdosing on painkillers. Angel remembers being in an horrible car crash, but she doesn't have a mark on her. To add to the weirdness, she receives an anonymous letter telling her there's a job waiting for her at the parish morgue–and that it's an offer she doesn't dare refuse.

Before she knows it she's dealing with a huge crush on a certain hunky deputy and a brand new addiction: an overpowering craving for brains. Plus, her morgue is filling up with the victims of a serial killer who decapitates his prey–just when she's hungriest!

Angel's going to have to grow up fast if she wants to keep this job and stay in one piece. Because if she doesn't, she's dead meat.

Literally.

And that's it from us! What's on your radar?