"On The Smugglers' Radar" is a feature for books that have caught our eye: books we have heard of via other bloggers, directly from publishers, and/or from our regular incursions into the Amazon jungle. Thus, the Smugglers' Radar was born. Because we want far more books than we can possibly buy or review (what else is new?), we thought we would make the Smugglers' Radar into a weekly feature – so YOU can tell us which books you have on your radar as well!
On Ana's Radar:
Flamecaster (Shattered Realms #1) – is the first in a new series by Cinda Williams Garcia, set in the same world as her Seven Realms series, a generation later: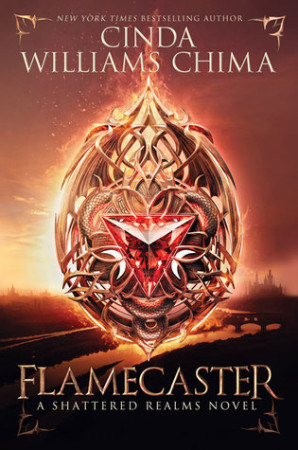 Adrian sul'Han, known as Ash, is a trained healer with a powerful gift of magic—and a thirst for revenge. Ash is forced into hiding after a series of murders throws the queendom into chaos. Now Ash is closer than he's ever been to killing the man responsible, the cruel king of Arden. As a healer, can Ash use his powers not to save a life but to take it?

Abandoned at birth, Jenna Bandelow was told that the mysterious magemark on the back of her neck would make her a target. But when the King's Guard launches a relentless search for a girl with a mark like hers, Jenna assumes that it has more to do with her role as a saboteur than any birth-based curse. Though Jenna doesn't know why she's being hunted, she knows that she can't get caught.

Eventually, Ash's and Jenna's paths will collide in Arden. Thrown together by chance and joined by their hatred of the king, they will come to rescue each other in ways they cannot yet imagine.

Set in the world of the acclaimed Seven Realms series a generation later, this is a thrilling story of dark magic, chilling threats, and two unforgettable characters walking a knife-sharp line between life and death.

So, the blurb of Sword and Verse is a bit generic (and potentially problematic?) but the book is recced by Franny Billingsley (a favourite author) and compared to Megan Whalen Turner's work (another favourite) so…might try it?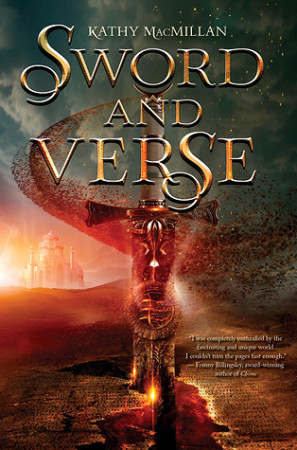 In a sweeping fantasy debut that Franny Billingsley called "fascinating and unique," palace intrigue blends with epic world building, resulting in a story that fans of Rae Carson and Megan Whalen Turner will love.

Raisa was just a child when she was sold to work as a slave in the kingdom of Qilara. Despite her young age, her father was teaching her to read and write, grooming her to take his place as a Learned One. In Qilara, the Arnathim, like Raisa, are the lowest class, and literacy is a capital offense. What's more, only the king, prince, tutor, and tutor-in-training are allowed to learn the very highest order language, the language of the gods. So when the tutor-in-training is executed for teaching slaves this sacred language, and Raisa is selected to replace her, Raisa knows any slipup on her part could mean death.

Keeping her secret is hard enough, but the romance that's been growing between her and Prince Mati isn't helping matters. Then Raisa is approached by the Resistance—an underground army of slave rebels—to help liberate Arnath slaves. She wants to free her people, but that would mean aiding a war against Mati. As Raisa struggles with what to do, she discovers a secret that the Qilarites have been hiding for centuries—one that, if uncovered, could bring the kingdom to its knees.

I came across Shallow Graves on Edelweiss and got curious: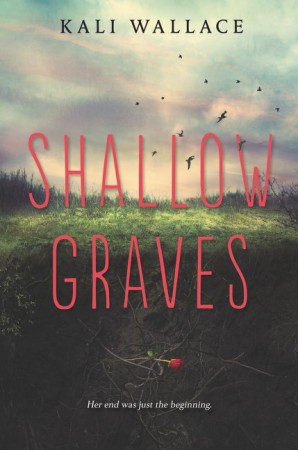 Debut author Kali Wallace interweaves folklore and myths from all over the world in this stunning novel about the heartbreaking trauma of a girl's life cut short and her struggle to reconcile her humanity with the monster she's become.

Breezy remembers leaving the party: the warm, wet grass under her feet, her cheek still stinging from a slap to her face. But when she wakes up, scared and pulling dirt from her mouth, a year has passed and she can't explain the necklace of bruises around her neck. She also can't explain the man lying at her grave, dead from her touch; why her heartbeat comes and goes; or how she doesn't need to eat or drink.

Haunted by the happy memories from her life and disgusted by the half-dead creature she's become, Breezy leaves to find answers, slowly piecing together the unfathomable world to which she now belongs. Unable to live with what she's become or to find a way to kill what is already dead, she seeks out a dangerous healing magic—but the cure is as dark and terrible as the disease.

Set in a gorgeous, terrifying world, Shallow Graves is a stunning novel about the heartbreaking trauma of a girl's life cut short and her struggle to reconcile her humanity with the creature she's become.

A new middle grade novel from POC, Newbery Medalist author, Forest of Wonders sounds cute:
A young apothecary boy invents a magical concoction with far-reaching consequences in this enchanting fantasy adventure from New York Times bestselling author and Newbery Medalist Linda Sue Park.

Raffa Santana has always loved the mysterious Forest of Wonders. The forest is home to countless strange plants, each one filled with promise. For a gifted young apothecary, every leaf has the potential to unleash a kind of magic.

When an injured bat crashes into his life, Raffa invents a cure from a rare crimson vine that he finds deep in the forest. The powers of the vine are stronger than Raffa could have imagined. His remedy saves the animal but also transforms it into something much more than an ordinary bat, with far-reaching consequences. Raffa's experiments lead him away from home to the forbidding city of Gilden, where troubling discoveries make him question who he can trust, and whether exciting botanical inventions—including his own—might actually threaten the very creatures of the forest he wants to protect.

This enchanting new series from Linda Sue Park, recipient of the Newbery Medal for A Single Shard, explores the links between magic and botany, family and duty, environment and home.

Finally, just a cover for now, but I love the look of Joshua Khan's book: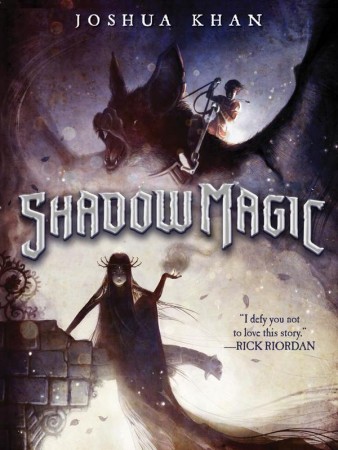 On Thea's Radar:
I've been doing a lot of cleaning this weekend–and in the process, I found my stash of halloween books I promised I delusionally thought I was going to read this Halloween season (the stack is 20+ books high). BUT then I stumbled across this collection and thought, why not add it to the pile?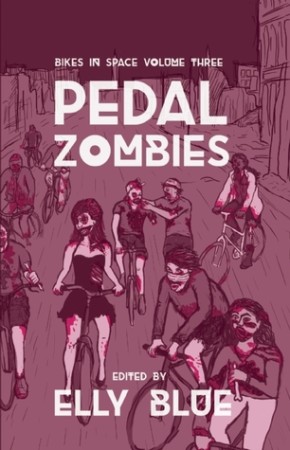 The zombie apocalypse will be pedal-powered! In the not-so-distant future, when gasoline is no longer available, humans turn to two-wheeled vehicles to transport goods, seek glory, and defend their remaining communities. In another version of the future, those with the zombie virus are able to escape persecution and feel almost alive again on two wheels. In yet another scenario, bicycles themselves are reanimated and roam the earth. In the third volume of annual feminist bicycle science fiction series Bikes in Space, twelve talented writers bring their diverse visions to this volume: Sometimes scary, sometimes spooky, sometimes hilarious, always on two wheels.

Next up, this Mexican-American author's debut novel sounds lush, gorgeous, and fascinating. In other words, I want it now.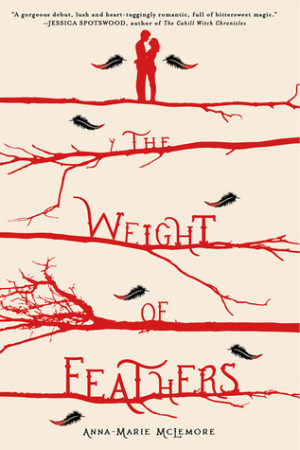 For twenty years, the Palomas and the Corbeaus have been rivals and enemies, locked in an escalating feud for over a generation. Both families make their living as traveling performers in competing shows-the Palomas swimming in mermaid exhibitions, the Corbeaus, former tightrope walkers, performing in the tallest trees they can find.

Lace Paloma may be new to her family's show, but she knows as well as anyone that the Corbeaus are pure magia negra, black magic from the devil himself. Simply touching one could mean death, and she's been taught from birth to keep away. But when disaster strikes the small town where both families are performing, it's a Corbeau boy, Cluck, who saves Lace's life. And his touch immerses her in the world of the Corbeaus, where falling for him could turn his own family against him, and one misstep can be just as dangerous on the ground as it is in the trees.

Beautifully written, and richly imaginative, Anna-Marie McLemore's The Weight of Feathers is an utterly captivating young adult novel by a talented new voice.

Next up, a space smuggling adventure in a new series…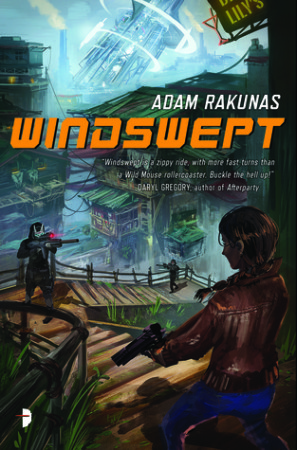 Labor organizer Padma Mehta is on the edge of space and the edge of burnout. All she wants is to buy out a little rum distillery and retire, but she's supposed to recruit 500 people to the Union before she can. She's only thirty-three short. So when a small-time con artist tells her about forty people ready to tumble down the space elevator to break free from her old bosses, she checks it out — against her better judgment. It turns out, of course, it was all lies.

As Padma should know by now, there are no easy shortcuts on her planet. And suddenly retirement seems farther away than ever: she's just stumbled into a secret corporate mission to stop a plant disease that could wipe out all the industrial sugarcane in Occupied Space. If she ever wants to have another drink of her favorite rum, she's going to have to fight her way through the city's warehouses, sewage plants, and up the elevator itself to stop this new plague.

Then there's this Asajj Ventress-focused book, based on unproduced scripts from The Clone Wars!??!?! UH HELL YES! I have my copy and I shall be reviewing it VERY soon.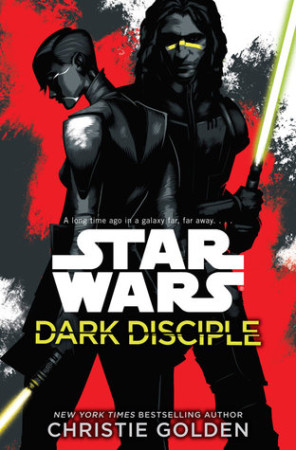 Based on unproduced scripts from the blockbuster TV show Star Wars: The Clone Wars!

The only way to bring down the dark side's most dangerous warrior may be for Jedi and Sith to join forces.

In the war for control of the galaxy between the armies of the dark side and the Republic, former Jedi Master turned ruthless Sith Lord Count Dooku has grown ever more brutal in his tactics. Despite the powers of the Jedi and the military prowess of their clone army, the sheer number of fatalities is taking a terrible toll. And when Dooku orders the massacre of a flotilla of helpless refugees, the Jedi Council feels it has no choice but to take drastic action: targeting the man responsible for so many war atrocities, Count Dooku himself.

But the ever-elusive Dooku is dangerous prey for even the most skilled hunter. So the Council makes the bold decision to bring both sides of the Force's power to bear—pairing brash Jedi Knight Quinlan Vos with infamous one-time Sith acolyte Asajj Ventress. Though Jedi distrust for the cunning killer who once served at Dooku's side still runs deep, Ventress's hatred for her former master runs deeper. She's more than willing to lend her copious talents as a bounty hunter—and assassin—to Vos's quest.

Together, Ventress and Vos are the best hope for eliminating Dooku—as long as the emerging feelings between them don't compromise their mission. But Ventress is determined to have her retribution and at last let go of her dark Sith past. Balancing the complicated emotions she feels for Vos with the fury of her warrior's spirit, she resolves to claim victory on all fronts—a vow that will be mercilessly tested by her deadly enemy . . . and her own doubt.

Has anyone else heard of these "Twisted Tales" from Disney? Taking classic Disney movies and removing or tweaking something from their premise? This version of Aladdin sounds pretty freaking amazing.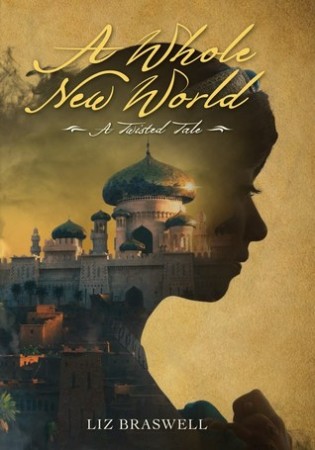 Welcome to a new YA series that reimagines classic Disney stories in surprising new ways. Each book asks the question: What if one key moment from a familiar Disney film was changed? This dark and daring version of Aladdin twists the original story with the question: What if Jafar was the first one to summon the Genie?

When Jafar steals the Genie's lamp, he uses his first two wishes to become sultan and the most powerful sorcerer in the world. Agrabah lives in fear, waiting for his third and final wish.To stop the power-mad ruler, Aladdin and the deposed Princess Jasmine must unite the people of Agrabah in rebellion. But soon their fight for freedom threatens to tear the kingdom apart in a costly civil war.

What happens next? A Street Rat becomes a leader. A princess becomes a revolutionary. And readers will never look at the story of Aladdin in the same way again.

Since I started my part of the radar with Halloween, it makes sense to end it full-circle with the second book (which I didn't even know existed!) in the Summoning/Bloody Mary series. I read book 1 last year and enjoyed it–I think I'll be back for more this October.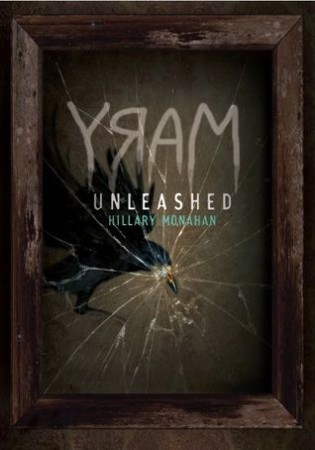 Mary in the mirror.
Mary in the glass.
Mary in the water.

Mary lurks in the emptiness, in the darkness . . . in the reflection. That is, until Jess unleashes her into the world. Now Mary Worth is out and her haunting is deadlier than ever.

No one is safe.

Shauna, Kitty, and Jess must band together to unearth the truth about Mary's death to put her soul to rest for good. Their search leads them back to where it all began-to Solomon's Folly, a place as dangerous as the ghost who died there a century and a half ago. Quick sand, hidden traps and a phantom fog are the least of their worries. To stop Mary, they need to follow a dark string of clues and piece together a gruesome mystery that spans generations.

But time is running out.

As chilling facts come to light, Mary inches ever closer to her prey. Can Jess, Shauna, and Kitty break Mary's curse before it's too late? Or will history repeat itself until there is no one left to call her name . . . ?

And that's it from us! What books are on YOUR radar?
Handy pre-order links: