"On The Smugglers' Radar" is a feature for books that have caught our eye: books we have heard of via other bloggers, directly from publishers, and/or from our regular incursions into the Amazon jungle. Thus, the Smugglers' Radar was born. Because we want far more books than we can possibly buy or review (what else is new?), we thought we would make the Smugglers' Radar into a weekly feature – so YOU can tell us which books you have on your radar as well!
On Ana's Radar:
Benjanun Sriduangkaew has a new novella coming and I just….I need to read it ok?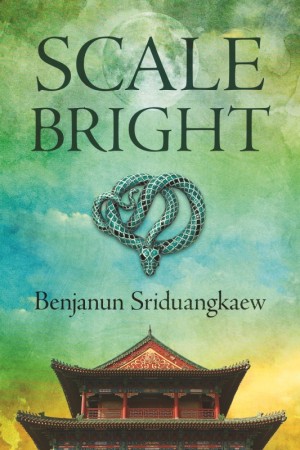 Julienne's aunts are the archer who shot down the suns and the woman who lives on the moon. They teach her that there's more to the city of her birth than meets the eye – that beneath the modern chrome and glass of Hong Kong there are demons, gods, and the seethe of ancient feuds. As a mortal Julienne is to give them wide berth, for unlike her divine aunts she is painfully vulnerable, and choice prey for any demon.

Until one day, she comes across a wounded, bleeding woman no one else can see, and is drawn into an old, old story of love, snake women, and the deathless monk who hunts them.

Scale-Bright is a contemporary fantasy novella published by Immersion Press with an introduction by Aliette de Bodard. Due out July 2014 in limited edition hardback, it blends Chinese myth, interstitial cities, and the difficulties of being mortal and ordinary when everyone around you has stepped out of legends.

I've heard about this book on Twitter – the publisher celebrating its release and I think the cover is so striking!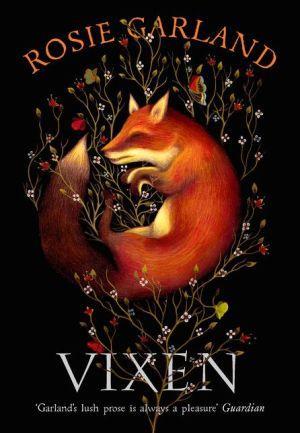 Rosie Garland's extraordinary tale is a story of superstition and devotion in the time of the Black Death and will bewitch both new readers and fans of her much-loved debut, The Palace of Curiosities.

Devon, 1349. In Brauntone, where seagulls screech across the fields and the wind has a mind to change, Father Thomas arrives as the new priest. Determined to impress his congregation, he quells fears of the coming pestilence with promises of protection.

For Anne, the priest's arrival is an opportunity that at sixteen, she feels all too ready for. Convinced a grand fate awaits, she moves in as Thomas's housekeeper, though hopeful of something more. But his home is a place without love or kindness. So when a strange, mute Maid is discovered, washed up in the marshes, and taken in, Anne is grateful for the company. Their friendship is to give Anne the chance of a happiness she thought she'd never know.

But soon the plague strikes Brauntone, spreading panic. And as the villagers' fear turns to anger, Thomas must sacrifice anything to restore their faith in him.

Another striking cover for a book by Walter Mosley, an author I have yet to read. I keep meaning to!
Walter Mosley's talent knows no bounds. Inside a Silver Box continues to explore the cosmic questions entertainingly discussed in his Crosstown to Oblivion. From life's meaning to the nature of good and evil, Mosley takes readers on a speculative journey beyond reality.

In Inside a Silver Box, two people brought together by a horrific act are united in a common cause by the powers of the Silver Box. The two join to protect humanity from destruction by an alien race, the Laz, hell-bent on regaining control over the Silver Box, the most destructive and powerful tool in the universe. The Silver Box will stop at nothing to prevent its former master from returning to being, even if it means finishing the earth itself.

FINALLY! The sequel to the brilliant Seraphina has a cover! But….2015. SO FAR AWAY.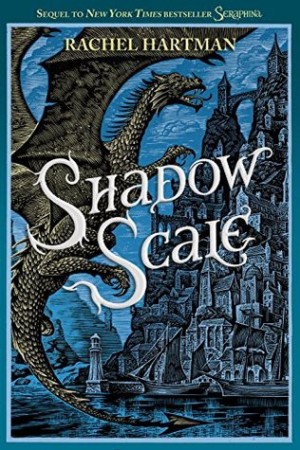 The kingdom of Goredd: a world where humans and dragons share life with an uneasy balance, and those few who are both human and dragon must hide the truth. Seraphina is one of these, part girl, part dragon, who is reluctantly drawn into the politics of her world. When war breaks out between the dragons and humans, she must travel the lands to find those like herself—for she has an inexplicable connection to all of them, and together they will be able to fight the dragons in powerful, magical ways.

As Seraphina gathers this motley crew, she is pursued by humans who want to stop her. But the most terrifying is another half dragon, who can creep into people's minds and take them over. Until now, Seraphina has kept her mind safe from intruders, but that also means she's held back her own gift. It is time to make a choice: Cling to the safety of her old life, or embrace a powerful new destiny?

This coming YA Fantasy/Dystopian(?) caught my eye on Goodreads: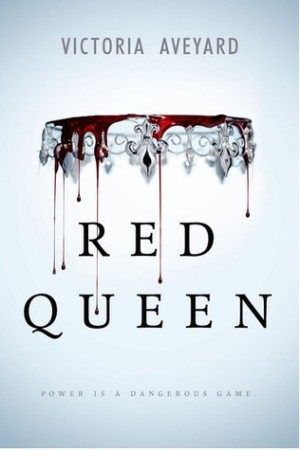 Mare Barrow's world is divided by blood—those with red and those with silver. Mare and her family are lowly Reds, destined to serve the Silver elite whose supernatural abilities make them nearly gods. Mare steals what she can to help her family survive, but when her best friend is conscripted into the army, she gambles everything to win his freedom. A twist of fate leads her to the royal palace itself where, in front of the king and all his nobles, she discovers a superhuman ability she didn't know she had.

Except . . . her blood is Red.

To hide this impossibility, the king forces her into the role of a lost Silver princess and betroths her to one of his own sons. As Mare is drawn further into the Silver world, she risks her new position to aid the Scarlet Guard—the leaders of a budding Red rebellion. Her actions put into motion a deadly and violent dance, pitting prince against prince and Mare against her own heart.

On Thea's Radar:
AAAAAA THE SEQUEL TO SERAPHINA!!! I cannot wait. First up on my list this week, a book I received in the mail – complete with awesome limited print from the author!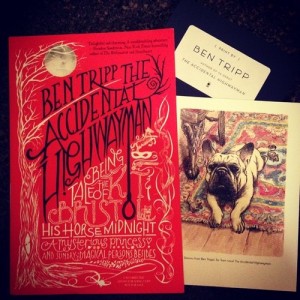 The Accidental Highwayman is the first swashbuckling adventure for young adults by talented author and illustrator, Ben Tripp. This thrilling tale of dark magic and true love is the perfect story for fans of William Goldman's The Princess Bride.

In eighteenth-century England, young Christopher "Kit" Bristol is the unwitting servant of notorious highwayman Whistling Jack. One dark night, Kit finds his master bleeding from a mortal wound, dons the man's riding cloak to seek help, and changes the course of his life forever. Mistaken for Whistling Jack and on the run from redcoats, Kit is catapulted into a world of magic and wonders he thought the stuff of fairy tales.

Bound by magical law, Kit takes up his master's quest to rescue a rebellious fairy princess from an arranged marriage to King George III of England. But his task is not an easy one, for Kit must contend with the feisty Princess Morgana, goblin attacks, and a magical map that portends his destiny: as a hanged man upon the gallows….

Fans of classic fairy-tale fantasies such as Stardust by Neil Gaiman and will find much to love in this irresistible YA debut by Ben Tripp, the son of one of America's most beloved illustrators, Wallace Tripp (Amelia Bedelia). Following in his father's footsteps, Ben has woven illustrations throughout the story.

Also in the mail this week, this new graphic novel from the ever-wonderful First Second books: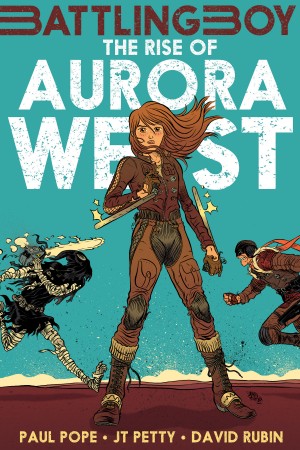 The extraordinary world introduced in Paul Pope's Battling Boy is rife with monsters and short on heroes… but in this action-driven extension of the Battling Boy universe, we see it through a new pair of eyes: Aurora West, daughter of Arcopolis's last great hero, Haggard West.

A prequel to Battling Boy, The Rise of Aurora West follows the young hero as she seeks to uncover the mystery of her mother's death, and to find her place in a world overrun with supernatural monsters and all-too-human corruption. With a taut, fast-paced script from Paul Pope and JT Petty and gorgeous, kinetic art from David Rubin, The Rise of Aurora West (the first of two volumes) is a tour de force in comics storytelling.

Then there's this middle grade fantasy novel I also received in the mail, and it sounds wonderful: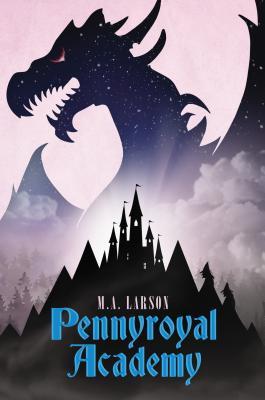 Pennyroyal Academy: Seeking bold, courageous youths to become tomorrow's princesses and knights….Come one, come all!

A girl from the forest arrives in a bustling kingdom with no name and no idea why she is there, only to find herself at the center of a world at war. She enlists at Pennyroyal Academy, where princesses and knights are trained to battle the two great menaces of the day: witches and dragons. There, given the name "Evie," she must endure a harsh training regimen under the steel glare of her Fairy Drillsergeant, while also navigating an entirely new world of friends and enemies. As Evie learns what it truly means to be a princess, she realizes surprising things about herself and her family, about human compassion and inhuman cruelty. And with the witch forces moving nearer, she discovers that the war between princesses and witches is much more personal than she could ever have imagined.

Set in Grimm's fairytale world, M.A. Larson's Pennyroyal Academy masterfully combines adventure, humor, and magical mischief.

I really loved Alyxandra Harvey's Haunting Violet, so was thrilled when an ARC of this next book found its way to my doorstep. Although I have to find Book 1 first!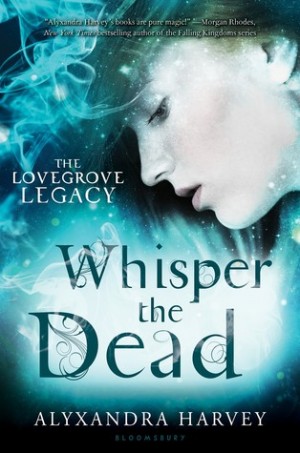 Gretchen is struggling with her newfound gift as a Whisperer; the constant buzzing in her ears from detecting spells is more frustrating than fun, especially when she is spending time with one of the Order of Iron Nail's Keepers, the icy but strikingly handsome Tobias Lawless. But while Gretchen tries to hide the truth and resolve her feelings for him, London fades from beautiful and bustling to deathly silent …Something evil is once again menacing Mayfair, and Gretchen and her cousins must use their powers to prevent a horrible sacrifice.

This second book in the Lovegrove Legacy trilogy is full of dark twists, spellbinding suspense and sweeping romance – perfect for fans of Cassandra Clare, Lauren Kate and Ruth Warburton.

Finally, last book from the mail this week:
Lies, secrets, and magic — three things that define Kayla's life.

Sixteen-year-old Kayla plans to spend her summer hanging out on the beach in Santa Barbara and stealing whatever she wants, whenever she wants it. Born with the ability to move things with her mind — things like credit cards, diamond rings, and buttons on cash registers — she has become a master shoplifter. She steals to build up a safety net, enough money for her and her mom to be able to flee if her dad finds them again. Well, that, and the thrill of using her secret talents.

But her summer plans change when she's caught stealing by a boy named Daniel — a boy who needs her help and is willing to blackmail her to get it. Daniel has a talent of his own. He can teleport, appearing anywhere in the world in an instant, but he lies as easily as he travels. Together, they embark on a quest to find and steal an ancient incantation, written on three indestructible stones and hidden millennia ago, all to rescue Daniel's kidnapped mother. But Kayla has no idea that this rescue mission will lead back to her own family — and to betrayals that she may not be able to forgive… or survive.

And that's it from us! What books do you have on YOUR radar?