"On The Smugglers' Radar" is a feature for books that have caught our eye: books we have heard of via other bloggers, directly from publishers, and/or from our regular incursions into the Amazon jungle. Thus, the Smugglers' Radar was born. Because we want far more books than we can possibly buy or review (what else is new?), we thought we would make the Smugglers' Radar into a weekly feature – so YOU can tell us which books you have on your radar as well!
On Ana's Radar:
Patrick Ness – one of our favourites – has a new book coming out later this year and this great: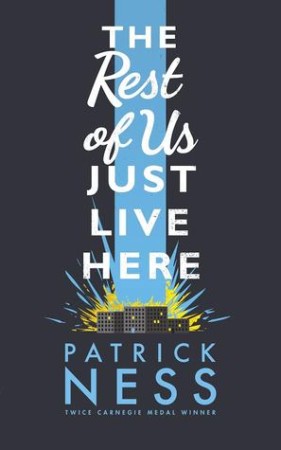 What if you weren't the Chosen One?

What if you're not the one who's so often the hero in YA fiction; who's supposed to fight the zombies, or the soul-eating ghosts, or whatever this new thing is, with the blue lights and the death? What if you were like Mikey? Who just wants to graduate and go to prom and maybe finally work up the courage to ask Henna out before someone goes and blows up the high school. Again. Because sometimes there are problems bigger than this week's end of the world and sometimes you just have to find the extraordinary in your ordinary life. Even if your best friend might just be the God of mountain lions…

Oh, a new series from Rae Carson. I never had a chance to get into the well-regarded Fire and Thorn series so this might be a good place to start reading this author!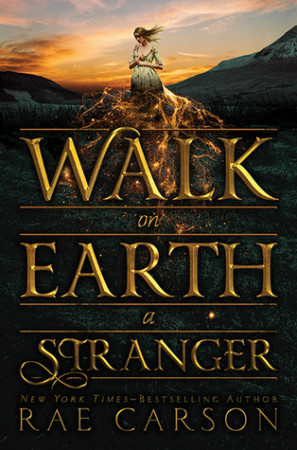 The first book in a new trilogy from acclaimed New York Times bestselling author Rae Carson. A young woman with the magical ability to sense the presence of gold must flee her home, taking her on a sweeping and dangerous journey across Gold Rush–era America.

Lee Westfall has a secret. She can sense the presence of gold in the world around her. Veins deep beneath the earth, pebbles in the river, nuggets dug up from the forest floor. The buzz of gold means warmth and life and home—until everything is ripped away by a man who wants to control her. Left with nothing, Lee disguises herself as a boy and takes to the trail across the country. Gold was discovered in California, and where else could such a magical girl find herself, find safety? Rae Carson, author of the acclaimed Girl of Fire and Thorns trilogy, dazzles with this new fantasy that subverts both our own history and familiar fantasy tropes.

Walk on Earth a Stranger, the first book in this new trilogy, introduces—as only Rae Carson can—a strong heroine, a perilous road, a fantastical twist, and a slow-burning romance. Includes a map and author's note on historical research.

And a new series-started from yet another author I need to read. Thea loves Rachel Caine's books, maybe it's time for me to take the plunge…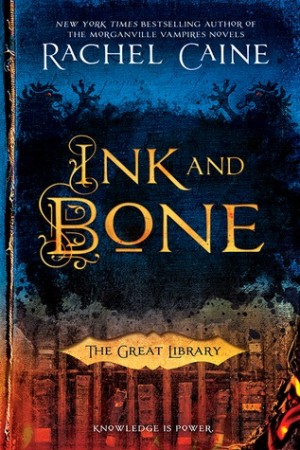 In an exhilarating new series, New York Times bestselling author Rachel Caine rewrites history, creating a dangerous world where the Great Library of Alexandria has survived the test of time.…

Ruthless and supremely powerful, the Great Library is now a presence in every major city, governing the flow of knowledge to the masses. Alchemy allows the Library to deliver the content of the greatest works of history instantly—but the personal ownership of books is expressly forbidden.

Jess Brightwell believes in the value of the Library, but the majority of his knowledge comes from illegal books obtained by his family, who are involved in the thriving black market. Jess has been sent to be his family's spy, but his loyalties are tested in the final months of his training to enter the Library's service.

When he inadvertently commits heresy by creating a device that could change the world, Jess discovers that those who control the Great Library believe that knowledge is more valuable than any human life—and soon both heretics and books will burn.…

"A high-concept, fantastical espionage novel set in a world where dreams are the ultimate form of political intelligence."….hummm Shut up and take my money?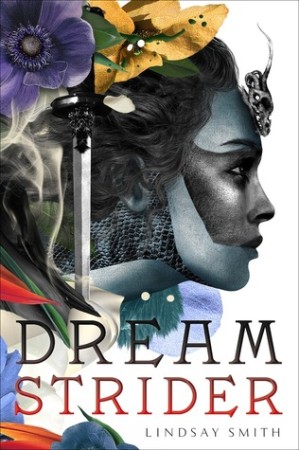 A high-concept, fantastical espionage novel set in a world where dreams are the ultimate form of political intelligence.

Livia is a dreamstrider. She can inhabit a subject's body while they are sleeping and, for a short time, move around in their skin. She uses her talent to work as a spy for the Barstadt Empire. But her partner, Brandt, has lately become distant, and when Marez comes to join their team from a neighborhing kingdom, he offers Livia the option of a life she had never dared to imagine. Livia knows of no other dreamstriders who have survived the pull of Nightmare. So only she understands the stakes when a plot against the Empire emerges that threatens to consume both the dreaming world and the waking one with misery and rage.

A richly conceived world full of political intrigue and fantastical dream sequences, at its heart Dreamstrider is about a girl who is struggling to live up to the potential before her.

On Thea's Radar:
First up on my radar, a horror novel that sounds promising: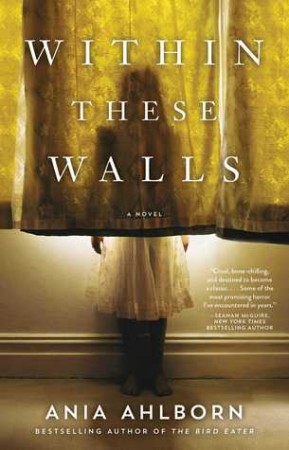 From indie horror author and bestselling sensation Ania Ahlborn, this brand-new supernatural thriller questions: how far would you go for success, and what would you be capable of if the promise of forever was real?

With his marriage on the rocks and his life in shambles, washed up crime writer Lucas Graham is desperate for a comeback. So when he's promised exclusive access to notorious cult leader and death row inmate Jeffrey Halcomb, the opportunity is too good to pass up. Lucas leaves New York for the scene of the crime—a split-level farmhouse on the gray-sanded beach of Washington State—a house whose foundation is steeped in the blood of Halcomb's diviners; runaways who, thirty years prior, were drawn to his message of family, unity, and unconditional love. Lucas wants to tell the real story of Halcomb's faithful departed, but when Halcomb goes back on his promise of granting Lucas exclusive information on the case, he's left to put the story together on his own. Except he is not alone. For Jeffrey Halcomb promised his devout eternal life…and within these walls, they're far from dead.

Next up, this striking cover caught my eye on goodreads – it looks like a sweet travel poster, doesn't it?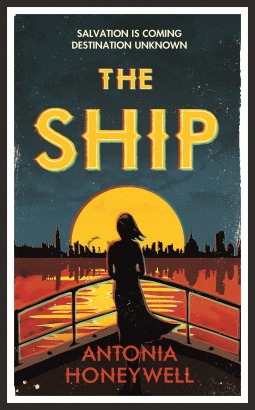 Children of Men meets The Handmaiden's Tale: a dystopian epic about love, friendship and what it means to be free.

Welcome to London, but not as you know it.

Oxford Street burned for three weeks
The British Museum is squatted by ragtag survivors
The Regent's Park camps have been bombed

The Nazareth Act has come into force. If you can't produce your identity card, you will be shot.

Lalla, 16, has grown up sheltered from the new reality by her visionary father, Michael Paul. But now the chaos has reached their doorstep. Michael has promised Lalla and her mother that they will escape. Escape is a ship big enough to save 500 people.

But only the worthy will be chosen.

Once on board, as day follows identical day, Lalla's unease grows.
Where are they going?

What does her father really want?

This week I received this book in the mail and cannot wait to read it: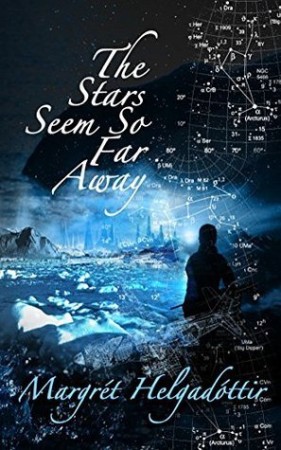 The last shuttles to the space colonies are long gone. Wars, famine and plagues rage across the dying Earth. Fleeing the deadly sun, humans migrate farther and farther north. Follow the stories of five very different survivors as they cling to what is left of life in a future North.

Margret Helgadottir's kinetic prose immerses the reader in a future woven from the threads of Nordic history, studded with jewels pillaged from our mythic past.' – Damien Walter, Columnist for The Guardian

Finely observed, beautifully written; Margret Helgadottir's stories have the chill brightness of new myth. She is a writer to watch. – Adam Roberts

Also received in the mail this week, a new Catherynne M. Valente book!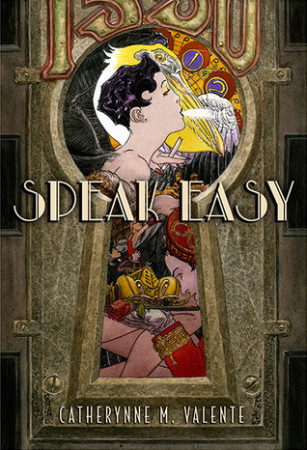 "If you go looking for it, just about halfway uptown and halfway downtown, there's this hotel stuck like a pin all the way through the world. Down inside the Artemisia it's this mortal coil all over. Earthly delights on every floor."

The hotel Artemisia sits on a fantastical 72nd Street, in a decade that never was. It is home to a cast of characters, creatures, and creations unlike any other, including especially Zelda Fair, who is perfect at being Zelda, but who longs for something more. The world of this extraordinary novella—a bootlegger's brew of fairy tales, Jazz Age opulence, and organized crime—is ruled over by the diminutive, eternal, sinister Al. Zelda holds her own against the boss, or so it seems. But when she faces off against him and his besotted employee Frankie in a deadly game that just might change everything, she must bet it all and hope not to lose…

Multiple-award-winning, New York Times' bestselling author Catherynne M. Valente once again reinvents a classic in Speak Easy, which interprets "The Twelve Dancing Princesses" if Zelda Fitzgerald waltzed in and stole the show. This Prohibition-Era tale will make heads spin and hearts pound. It's a story as old as time, as effervescent as champagne, and as dark as the devil's basement on a starless night in the city.

Then there's this book from the UK, for which I am also very excited (and I'm lucky to have a copy):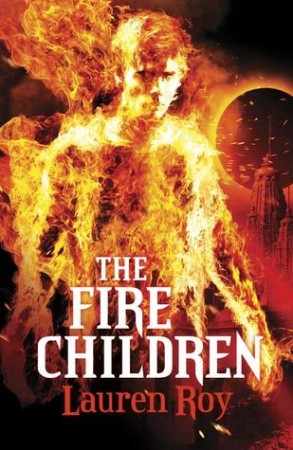 Two children escape the darkness of their underground dwellings, to find adventure, magic and terrible danger await anyone who ventures above ground.

Fifteen years have passed since Mother Sun last sent her children to walk the world. When the eclipse comes, the people retreat to the caverns beneath the Kaladim, passing the days in total darkness while the Fire Children explore their world. It's death to even look upon them, the stories say.

Despite the warnings, Yulla gives in to her curiosity and ventures to the surface. There she witnesses the Witch Women — who rumors say worship dead Father Sea, rather than Mother Sun — capturing one of the Children and hauling her away. Yulla isn't the only one who saw the kidnapping; Ember, the last of the Fire Children, reveals himself to Yulla and implores her to help.

Trapped up above and hunted by the witches and the desert wind, Yulla and Ember must find a way free his siblings and put a stop to the Witch Womens' plans, before they can use the Fire Children to bind Mother Sun herself.

And that's it from us! What books are on YOUR radar?