"On The Smugglers' Radar" is a feature for books that have caught our eye: books we have heard of via other bloggers, directly from publishers, and/or from our regular incursions into the Amazon jungle. Thus, the Smugglers' Radar was born. Because we want far more books than we can possibly buy or review (what else is new?), we thought we would make the Smugglers' Radar into a weekly feature – so YOU can tell us which books you have on your radar as well!
On Ana's Radar:
Stripes Publishing, has a series of YA horror books upcoming. I love the sound of this one by Lou Morgan: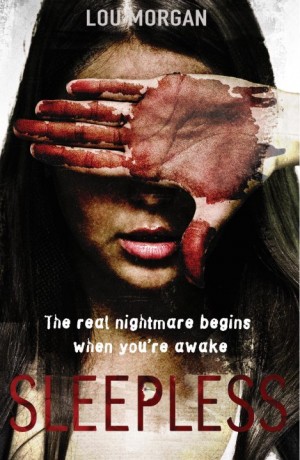 SLEEPLESS

Don't go to sleep…

With their wealthy parents and expensive homes in the exclusive Barbican complex at the heart of the City of London, Izzy Whedon and her friends at The Clerkenwell School seem like they have it all… but success comes at a price.

As the pressure of the upcoming exams gets too much, Izzy and the others resort to taking a "study drug" they find on the internet – and by the time they realise there are side effects, it's already too late. When one of the group disappears, the others discover the horrifying truth behind their miracle pills.

Plagued by hallucinations and paranoia, they learn there's only one way out: to stay awake until the drugs are out of their systems.

If, that is, they can last that long…..

I was pleasantly surprised this week with an ARC of Marcus Sedgwick's upcoming book – I didn't even KNOW there was a new book coming this year! Yay!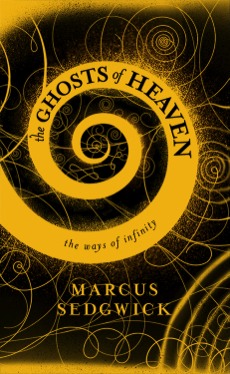 The spiral has existed as long as time has existed.

It's there when a girl walks through the forest, the moist green air clinging to her skin. There centuries later in a pleasant greendale, hiding the treacherous waters of Golden Beck that take Anna, who they call a witch. There on the other side of the world as a mad poet watches the waves and knows the horrors the hide, and far into the future as Keir Bowman realises his destiny.

Each takes their next step in life. None will ever go back to the same place. And so, their journeys begin…

Hodder UK is so kicking ass with their listing – awesome covers, cool-sounding books: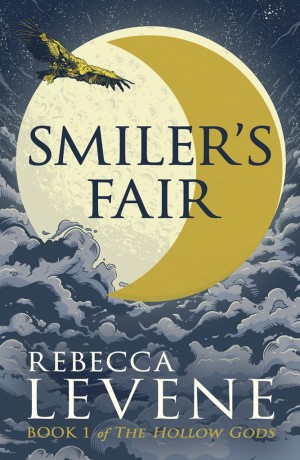 Smiler's Fair: the great moving carnival where any pleasure can be had, if you're willing to pay the price. They say all paths cross at Smiler's Fair. They say it'll change your life. For five people, Smiler's Fair will change everything.

Nethmi, the orphaned daughter of a murdered nobleman, who in desperation commits an act that will haunt her forever. Dae Hyo, the skilled warrior, who discovers that a lifetime of bravery cannot make up for a single mistake. Marvan, the master swordsman, who takes more pleasure from killing than he should. Eric, who follows his heart only to learn that love can exact a terrible price. And Krish, the humble goatherd, with a destiny he hardly understands and can never accept.

In a land where unimaginable horror lurks in the shadows, where the very sun and moon are at war, these people must discover how they fit into the world – and how to shape the world to suit themselves.

I came across a recommendation for this book: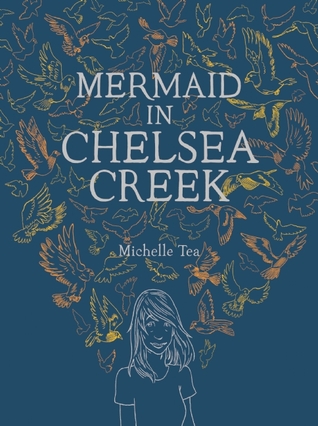 Everyone in the broken-down town of Chelsea, Massachusetts, has a story too worn to repeat–from the girls who play the pass-out game just to feel like they're somewhere else, to the packs of aimless teenage boys, to the old women from far away who left everything behind. But there's one story they all still tell: the oldest and saddest but most hopeful story, the one about the girl who will be able to take their twisted world and straighten it out. The girl who will bring the magic.

Could Sophie Swankowski be that girl? With her tangled hair and grubby clothes, her weird habits and her visions of a filthy, swearing mermaid who comes to her when she's unconscious, Sophie could be the one to uncover the power flowing beneath Chelsea's potholed streets and sludge-filled rivers, and the one to fight the evil that flows there, too. Sophie might discover her destiny, and maybe even in time to save them all.

Oh look, a collection of Kate Elliott stories! (With an amazing cover from Julie Dillon)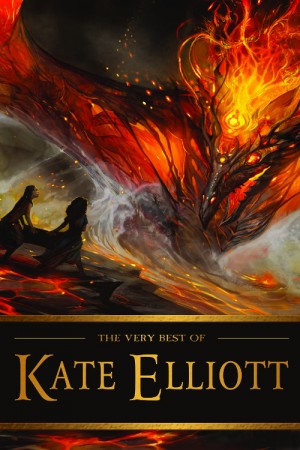 Strong heroines and riveting storytelling are the hallmark of groundbreaking fantasy author Kate Elliott (Crown of Stars, Crossroads). Elliott is a highly-compelling voice in genre fiction, an innovative author of historically-based narratives set in imaginary worlds. This first, retrospective collection of her short fiction is the essential guide to Elliott's shorter works. Here her bold adventuresses, complex quests, noble sacrifices, and hard-won victories shine in classic, compact legends.

In "The Memory of Peace," a girl's powerful emotions rouse the magic of a city devastated by war. Meeting in "The Queen's Garden," two princesses unite to protect their kingdom from the blind ambition of their corrupted father. While "Riding the Shore of the River of Death" a chieftain's daughter finds an unlikely ally on her path to self-determination.

Elliott's many readers, as well as fantasy fans in search of powerful stories featuring well-drawn female characters, will revel in this unique gathering of truly memorable tales.

On Thea's Radar:
I've been in a horror type of mood lately, so when I saw this novel pop up in my inbox, I immediately gravitated towards it. Plant horror is always a win so far as I'm concerned. (Plus, I've been meaning to read A.J. Colucci's The Colony for ages now!)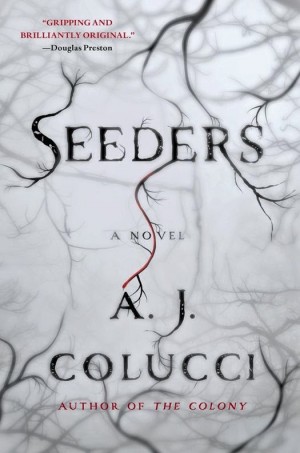 George Brookes is a brilliant but reclusive plant biologist living on a remote Canadian island. After his mysterious death, the heirs to his estate arrive on the island, including his daughter Isabelle, her teenage children, and Jules Beecher, a friend and pioneer in plant neurobiology. They will be isolated on the frigid island for two weeks, until the next supply boat arrives.

As Jules begins investigating the laboratory and scientific papers left by George, he comes to realize that his mentor may have achieved a monumental scientific breakthrough: communication between plants and humans. Within days, the island begins to have strange and violent effects on the group, especially Jules who becomes obsessed with George's journal, the strange fungus growing on every plant and tree, and horrible secrets that lay buried in the woods. It doesn't take long for Isabelle to realize that her father may have unleashed something sinister on the island, a malignant force that's far more deadly than any human. As a fierce storm hits and the power goes out, she knows they'll be lucky to make it out alive.

A.J. Colucci masterfully weaves real science with horror to create a truly terrifying thriller, drawing from astonishing new discoveries about plants and exploring their eerie implications. Seeders is a feast of horror and suspense.

Speaking of horror novels, look! Adam Nevill has a new one that sounds very Hill House-ish…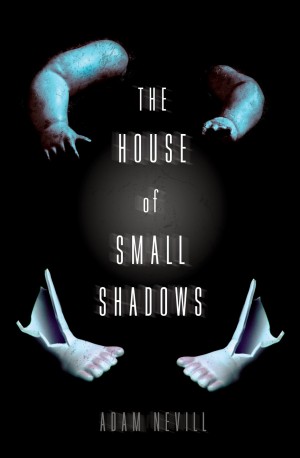 Catherine's last job ended badly. Corporate bullying at a top antiques publication saw her fired and forced to leave London, but she was determined to get her life back. A new job and a few therapists later, things look much brighter. Especially when a challenging new project presents itself — to catalogue the late M. H. Mason's wildly eccentric cache of antique dolls and puppets. Rarest of all, she'll get to examine his elaborate displays of posed, costumed and preserved animals, depicting bloody scenes from World War II. Catherine can't believe her luck when Mason's elderly niece invites her to stay at Red House itself, where she maintains the collection until his niece exposes her to the dark message behind her uncle's "Art." Catherine tries to concentrate on the job, but Mason's damaged visions begin to raise dark shadows from her own past. Shadows she'd hoped therapy had finally erased. Soon the barriers between reality, sanity and memory start to merge and some truths seem too terrible to be real… in The House of Small Shadows by Adam Nevill.

Next up, book 2 in a series I really need to start immediately. I've only heard good things about The Oathbreaker's Shadow and vow to read it soon: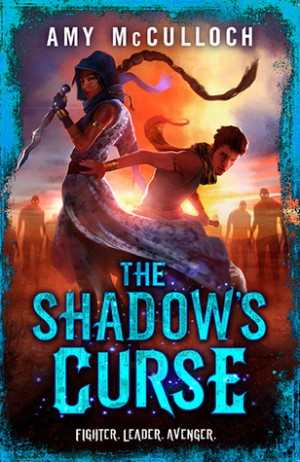 A sequel to the action-packed The Oathbreaker's Shadow by debut Canadian YA author Amy McCulloch.

Raim is no closer to figuring out the meaning of the broken vow that sentenced him to exile for life. But with his former best friend now a tyrannical Khan who is holding the girl Raim loves captive, he finds it hard to care. Every day, he and Draikh learn more about their powers, but it quickly becomes clear that he will never be able to stop Khareh and free Wadi unless he can free himself from the ultimate taboo of his people. Reluctantly, Raim begins the long journey down to the dangerous South, to find the maker of his oath.

In Khareh's camp, Wadi is more than capable of devising her own escape plan, but she's gradually realizing she might not want to. The more she learns about Khareh, the more confused she becomes. He's done unquestionably bad things, horrific even, but he's got big dreams for Darhan that might improve their dire situation. What's more, rumours of a Southern king massing an army to invade Darhan are slowly gaining ground. Only if the Northern tribes can come together under a single ruler will they have the strength to fight the South – but what if that ruler is an impulsive (albeit brilliant) young man, barely able to control his ever-growing power, and missing the one part of him that might keep him sane?

Whoever conquers the desert, wins the war. And the secret to desert survival lies in Lazar, which is set to become the heart of a great battle once again.

This next book sounds intriguing – I can get on board with the trend of "returned" (or disappeared) loved ones in morose SFF lately…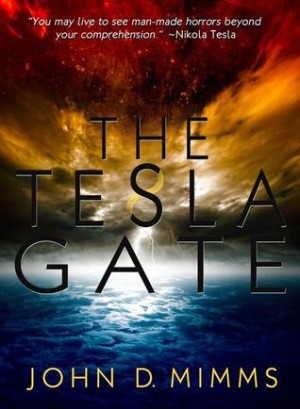 When a cosmic storm enters Earth's atmosphere, scientists are baffled by its composition and origins, but not nearly as much as they are by the storm's side effect – anyone who has died and chosen not to cross over is suddenly stranded here, visible, and can interact with the living.

With the world thrown into chaos, Thomas Pendleton is eager to make up for many broken promises to his six-year-old son, Seth. Soon after the storm, they set out on a road trip to the National Air and Space Museum in Washington DC, completely unaware of the social and political maelstrom they're heading into that will change their lives forever.

And last but not least, this very creepy-sounding title about a world-spanning eater of children (I love it already):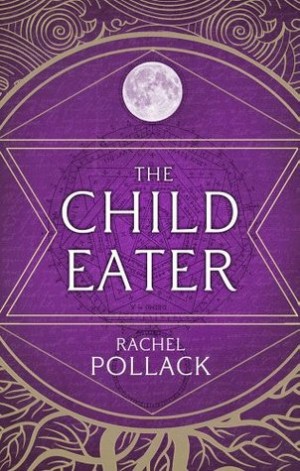 On Earth, the Wisdom family has always striven to be more normal than normal. But Simon Wisdom, the youngest child, is far from normal: he can see the souls of the dead. And now the ghosts of children are begging him to help them, as they face something worse than death. The only problem is, he doesn't know how.

In a far-away land of magic and legends, Matyas has dragged himself up from the gutter and inveigled his way into the Wizards' college. In time, he will become more powerful than all of them – but will his quest blind him to the needs of others? For Matyas can also hear the children crying.

But neither can save the children alone, for the child eater is preying on two worlds…

And that's it from us! What books do you have on your radar?