"On The Smugglers' Radar" is a new feature for books that have caught our eye: books we heard of via other bloggers, directly from publishers, and/or from our regular incursions into the Amazon jungle. Thus, the Smugglers' Radar was born. Because we want far more books than we can possibly buy or review (what else is new?), we thought we would make the Smugglers' Radar into a weekly feature – so YOU can tell us which books you have on your radar as well!
On Ana's Radar:
I have seen a lot of good reviews for Among Others and now I really want to read it: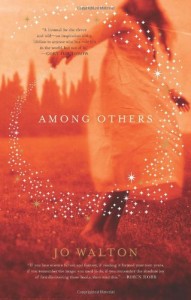 Startling, unusual, and yet irresistably readable, Among Others is at once the compelling story of a young woman struggling to escape a troubled childhood, a brilliant diary of first encounters with the great novels of modern fantasy and SF, and a spellbinding tale of escape from ancient enchantment.

Raised by a half-mad mother who dabbled in magic, Morwenna Phelps found refuge in two worlds. As a child growing up in Wales, she played among the spirits who made their homes in industrial ruins. But her mind found freedom and promise in the science fiction novels that were her closest companions. Then her mother tried to bend the spirits to dark ends, and Mori was forced to confront her in a magical battle that left her crippled—and her twin sister dead.

Fleeing to her father whom she barely knew, Mori was sent to boarding school in England–a place all but devoid of true magic. There, outcast and alone, she tempted fate by doing magic herself, in an attempt to find a circle of like-minded friends. But her magic also drew the attention of her mother, bringing about a reckoning that could no longer be put off…

Combining elements of autobiography with flights of imagination in the manner of novels like Jonathan Lethem's The Fortress of Solitude, this is potentially a breakout book for an author whose genius has already been hailed by peers like Kelly Link, Sarah Weinman, and Ursula K. Le Guin.

I KNOW that someone told me about this book (was it you Thea??) and I am intrigued. I think the cover is sort of creepy too: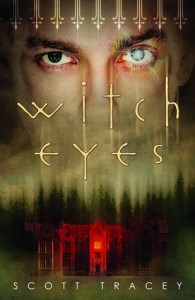 Braden Michaels wears his sunglasses at night. And at the movies. And in the shower. Raised by his warlock uncle and taught to use magic, he suffers from a deadly curse: the witch eyes. He sees everything that normal eyes filter out: history and memory; love and pain; magic and darkness. The mind was not meant to process so much information, though, and the power is killing him slowly. The only thing saving his sanity are the sunglasses he always wears.

Then the visions reveal a dark threat on the horizon. Braden runs away to Belle Dam, the city where the threat originated, and is immediately swept up into the town's mysterious feud. Two rival magical families have divided the town into a personal chessboard of scheming and machinations, and Braden is their latest pawn. As he tries to avoid their manipulations, and see the truth behind his return to Belle Dam, he has a choice to make. One side, or the other. Ignite the feud, or end it. Sacrifice himself, or someone else. Live, or die.

This next one, I saw on NetGallet and requested a review copy – I shall read it closer to the release date: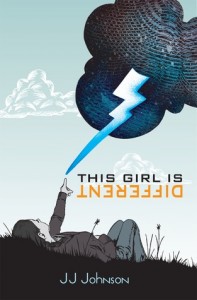 This girl is different… That's what Evie has always told herself—and it's true. Home-schooled by her counter culture mom, she's decided to see what high school is like for the first time—for her senior year. And what a year it is.

As it turns out, it's not just Evie who's Different. Lots of people are. Many of her assumptions about others are turned on their heads as she makes friends with kids her own age for the first time, discovers what's good and what's bad about high school, and learns lessons about power and its abuse—both by the administration and by Evie herself.

Another one from NetGalley, requested and will be read soon: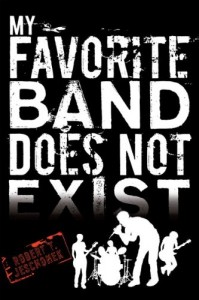 Sixteen-year-old genius Idea Deity believes that he exists only in the pages of a novel written by a malevolent, omnipotent author . . . and that he will die in chapter 64. Meanwhile, an older teen named Reacher Mirage sings lead vocals for the undercover rock band Youforia . . . a band that exists in Idea's world only as an Internet hoax that Idea himself perpetuated. Then there's beautiful and mysterious Eunice Truant, who links their destinies. When Idea and Reacher plunge into the reality of Fireskull's Revenant, the twisted epic fantasy novel they've both been reading, chapter 64 bears down on them like a speeding freight train on an unstoppable collision course. Being trapped in a bad book can be a nightmare. Just ask Idea Deity.

And this next one is from the same duo who wrote The Half-life of Planets which I hear, is really good and is on my TBR waiting for its turn.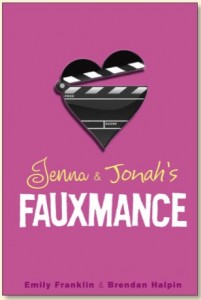 Fans of romance don't need to look any further than the fauxmance brewing between teen idols Charlie Tracker and Fielding Withers—known on their hit TV show as Jenna and Jonah, next-door neighbors flush with the excitement of first love. But it's their off-screen relationship that has helped cement their fame, as passionate fans follow their every PDA. They grace the covers of magazines week after week. Their fan club has chapters all over the country. The only problem is their off-screen romance is one big publicity stunt, and Charlie and Fielding can't stand to be in the same room. Still, it's a great gig, so even when the cameras stop rolling, the show must go on, and on, and on. . . . Until the pesky paparazzi blow their cover, and Charlie and Fielding must disappear to weather the media storm. It's not until they're far off the grid of the Hollywood circuit that they realize that there's more to each of them than shiny hair and a winning smile.

On Thea's Radar
There are a LOT of books that I want. It's kind of ridiculous really, considering the number of books I have sitting on my TBR shamefully unread. Ahem. First up, there's this older Harlequin YA title that looks awesome – my attention was just called to it when I saw the cover and read the synopsis of the upcoming second book in the series.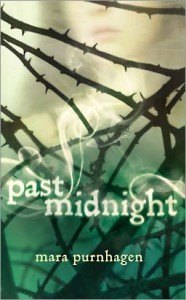 Let me set the record straight. My name is Charlotte Silver and I'm not one of those paranormal-obsessed freaks you see on TV…no, those would be my parents, who have their own ghost-hunting reality show. And while I'm usually roped into the behind-the-scenes work, it turns out that I haven't gone unnoticed. Something happened on my parents' research trip in Charleston—and now I'm being stalked by some truly frightening other beings. Trying to fit into a new school and keeping my parents' creepy occupation a secret from my friends—and potential boyfriends—is hard enough without having angry spirits whispering in my ear. All I ever wanted was to be normal, but with ghosts of my past and present colliding, now I just want to make it out of high school alive….
Here's the cover for the second book in the series: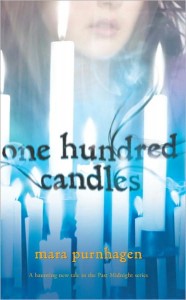 Along the same lines, I saw this upcoming release from Morgan Horwell – only to learn after some investigation that it is book 3 in a series.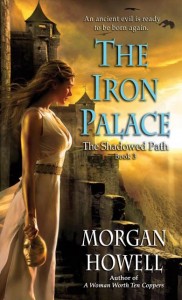 I've read Morgan Horwell's Orc Queen books (which were pretty solid), and had no idea the author had a new series. So, I guess I'll start back at the beginning with this book (which looks more romancey than the synopsis sounds):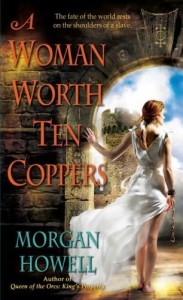 Seer, healer, goddess, slave–she is all these things and more.

Yim is a young woman suddenly cast into slavery, a gifted seer with a shocking secret–and a great destiny. Honus is a Sarf, a warrior dedicated to the service of the compassionate goddess Karm. A Sarf's sole purpose is to serve a holy person called a Bearer. But Honus's Bearer has been killed by the minions of an evil god known only as the Devourer. Masterless and needing someone to bear his pack, Honus purchases Yim for the price of ten coppers–and their fates are forever entwined.

Then there's this horror novel that looks wonderful, from Cemetery Dance Publications (great cover, too):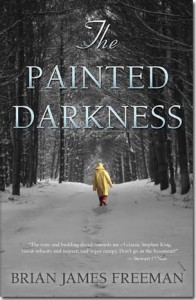 When Henry was a child, something terrible happened in the woods behind his home, something so shocking he could only express his grief by drawing pictures of what he had witnessed. Eventually Henry's mind blocked out the bad memories, but he continued to draw, often at night by the light of the moon.

Twenty years later, Henry makes his living by painting his disturbing works of art. He loves his wife and his son and life couldn't be better… except there's something not quite right about the old stone farmhouse his family now calls home. There's something strange living in the cramped cellar, in the maze of pipes that feed the ancient steam boiler.

A winter storm is brewing and soon Henry will learn the true nature of the monster waiting for him down in the darkness. He will battle this demon and, in the process, he may discover what really happened when he was a child and why, in times of trouble, he thinks: I paint against the darkness.

But will Henry learn the truth in time to avoid the terrible fate awaiting him… or will the thing in the cellar get him and his family first?

Written as both a meditation on the art of creation and as an examination of the secret fears we all share, The Painted Darkness is a terrifying look at the true cost we pay when we run from our grief–and what happens when we're finally forced to confront the monsters we know all too well.

Also from Cemetery Dance, check out this wonderfully, perfectly cheesy cover! The book sounds great – I want it.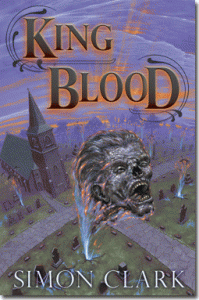 Warm
Rick Kennedy feels pretty good. Tonight there's going to be the party of the summer. The brother he hasn't seen for years has just flown in, and this is the night Rick plans to do something about Kate Robinson — the beautiful girl he just can't get out of his mind. In the pleasant village of Fairburn the evening air is warm…

Warmer
And this is the night that Rick encounters the mysterious stranger in the woods.

Hot
Soon he wakes to find 30,000 refugees choking the streets. People are running for their lives. Only there's nowhere to run.

Hotter
The ground heats up inexorably. Roads melt. Cities erupt into flame. Lakes boil. Pockets of natural gas explode like nuclear bombs and geysers of scalding water flood through whole communities.

Burning
Survivors search desperately for refuge in a landscape burning forever hotter beneath their feet. But they have yet to confront the Grey Men — and the demons inside themselves…

Then there are books I've posted about before, but they have new covers now. Check it out (and yes, I WILL read both books soon. I will. Honest.):

And finally, this YA title sounds enchanting, and I do like the Dave McKean/Neil Gaiman type of feel for the cover.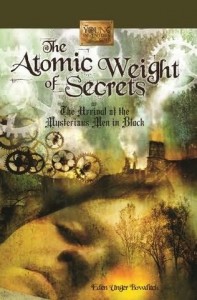 In 1903, five truly brilliant young inventors, the children of the world's most important scientists, went about their lives and their work as they always had.

But all that changed the day the men in black arrived.

They arrived to take twelve-year-old Jasper Modest and his six-year-old sister, Lucy he with his remarkable creations and she with her perfect memory from their London, England home to a place across the ocean they'd never seen before.

They arrived to take nine-year-old Wallace Banneker, last in a long line of Africa-descended scientists, from his chemistry, his father, and his New York home to a life he d never imagined.

Twelve-year-old Noah Canto-Sagas, already missing his world-famous and beloved mother, was taken from Toronto, Canada, carrying only his clothes, his violin, and his remarkable mind.

And thirteen-year-old Faye Vigyanveta, the genius daughter of India's wealthiest and most accomplished scientists, was removed by force from her life of luxury.

From all across the world, they've been taken to mysterious Sole Manner Farm, and a beautiful but isolated schoolhouse in Dayton, Ohio, without a word from their parents as to why. Not even the wonderful schoolteacher they find there, Miss Brett, can explain it. She can give them love and care, but she can t give them answers.

Things only get stranger from there. What is the book with no pages Jasper and Lucy find in their mother's underwear drawer, and why do the men in black want it so badly?

How is it all the children have been taught the same bizarre poem and yet no other rhymes or stories their entire lives?

And why haven't their parents tried to contact them?

Whatever the reasons, to brash, impetuous Faye, the situation is clear: They and their parents have been kidnapped by these terrible men in black, and the only way they're going to escape and rescue their parents is by completing the invention they didn't even know they were all working on an invention that will change the world forever.

But what if the men in black aren't trying to harm the children? What if they're trying to protect them?

And if they're trying to protect them, from what?

An amazing story about the wonders of science and the still greater wonders of friendship, The Atomic Weight of Secrets or The Mysterious Men in Black , the first book of the Young Inventors Guild trilogy, is a truly original novel. Young readers will forever treasure Eden Unger Bowditch's funny, inventive, poignant, and wonderfully fun fiction debut.

And that's it from us! What books do YOU have on your radar?