"On The Smugglers' Radar" is a feature for books that have caught our eye: books we have heard of via other bloggers, directly from publishers, and/or from our regular incursions into the Amazon jungle. Thus, the Smugglers' Radar was born. Because we want far more books than we can possibly buy or review (what else is new?), we thought we would make the Smugglers' Radar into a weekly feature – so YOU can tell us which books you have on your radar as well!
On Ana's Radar:
I love novels about sisterhood and this YA novel sounds great:
Three sisters struggle with the bonds that hold their family together as they face a darkness settling over their lives in this masterfully written debut novel.
There are three beautiful blond Babcock sisters: gorgeous and foul-mouthed Adrienne, observant and shy Vanessa, and the youngest and best-loved, Marie. Their mother is ill with leukemia and the girls spend a lot of time with her at a Mexican clinic across the border from their San Diego home so she can receive alternative treatments.

Vanessa is the middle child, a talented pianist who is trying to hold her family together despite the painful loss that they all know is inevitable. As she and her sisters navigate first loves and college dreams, they are completely unaware that an illness far more insidious than cancer poisons their home. Their world is about to shatter under the weight of an incomprehensible betrayal…

Woohoo a new Tana French novel set in the Murder Squad series!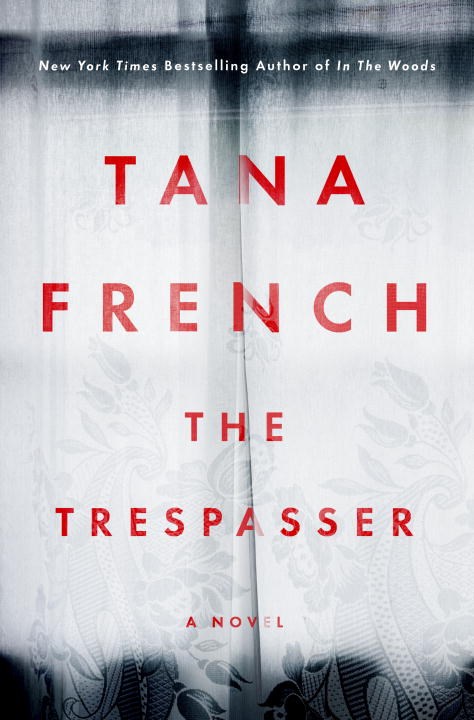 A brilliant new novel from the New York Times bestselling author, whom Gillian Flynn calls "mesmerizing" and Stephen King calls "incandescent."

Being on the Murder squad is nothing like Detective Antoinette Conway dreamed it would be. Her partner, Stephen Moran, is the only person who seems glad she's there. The rest of her working life is a stream of thankless cases, vicious pranks and harassment. Antoinette is savagely tough, but she's getting close to breaking point.

Their new case looks like yet another by-the-numbers lovers' quarrel gone bad. Aislinn Murray is blonde, pretty, groomed to a shine, and dead in her catalogue-perfect living room, next to a table set for a romantic dinner. There's nothing unusual about her – except that Antoinette's seen her somewhere before.

And that her death won't stay in its neat by-numbers box. Other detectives are trying to push Antoinette and Steve into arresting Aislinn's boyfriend, fast. There's a shadowy figure at the end of Antoinette's road. Aislinn's friend is hinting that she knew Aislinn was in danger. And everything they find out about Aislinn takes her farther from the glossy, passive doll she seemed to be.

Antoinette knows the harassment has turned her paranoid, but she can't tell just how far gone she is. Is this case another step in the campaign to force her off the squad, or are there darker currents flowing beneath its polished surface?

There is going to be a sequel to Paul Cornell's Tor.com novella The Witches of Lychford!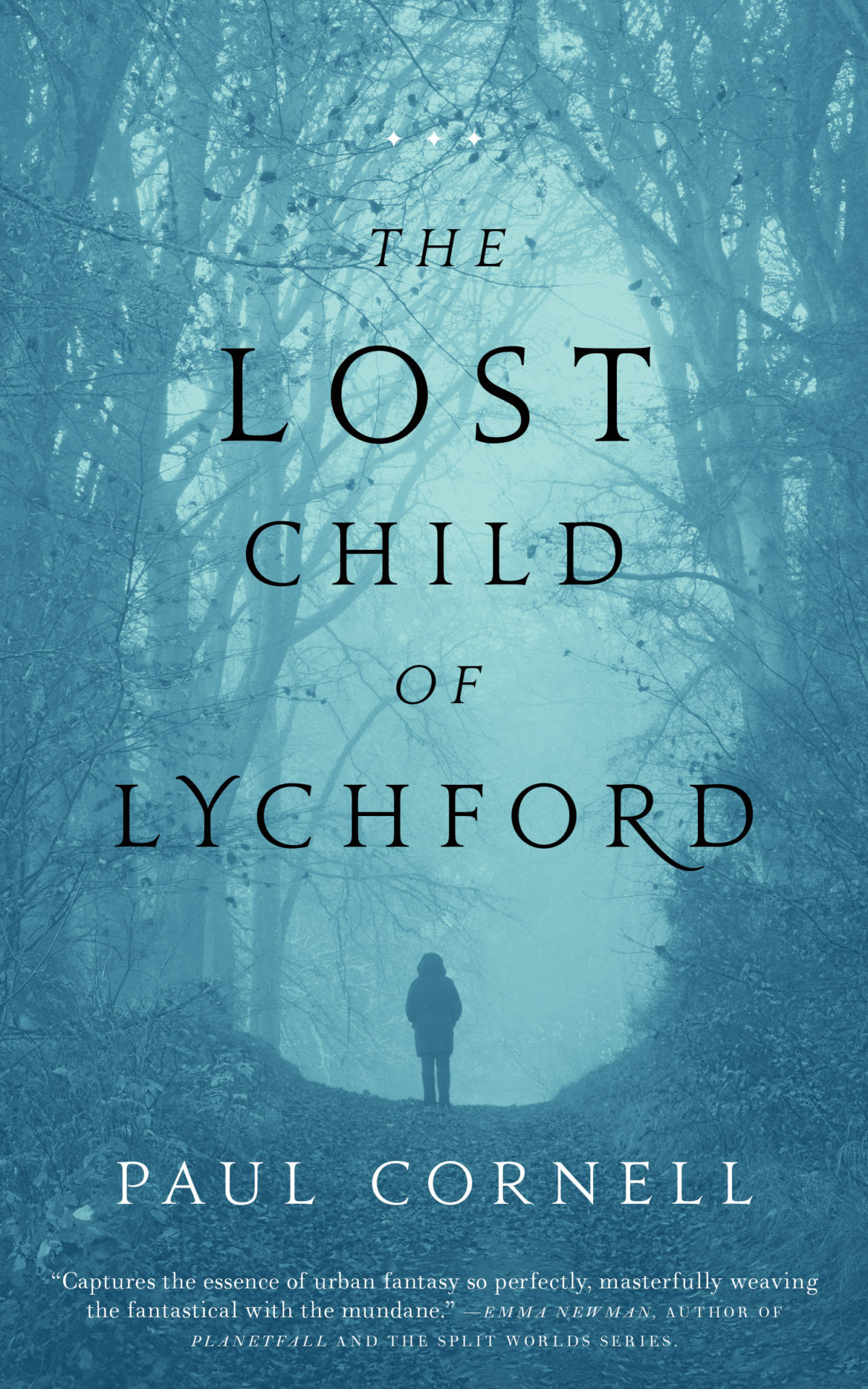 It's December in the English village of Lychford – the first Christmas since an evil conglomerate tried to force open the borders between our world and… another.

Which means it's Lizzie's first Christmas as Reverend of St. Martin's. Which means more stress, more expectation, more scrutiny by the congregation. Which means… well, business as usual, really.

Until the apparition of a small boy finds its way to Lizzie in the church. Is he a ghost? A vision? Something else? Whatever the truth, our trio of witches (they don't approve of "coven") are about to face their toughest battle, yet!

Oh my sweet baby Jesus, listen to this pitch:
"A space adventure set on a lone ship where the murdered crew are resurrected through cloning to discover who their killer was — and the secret to their mission."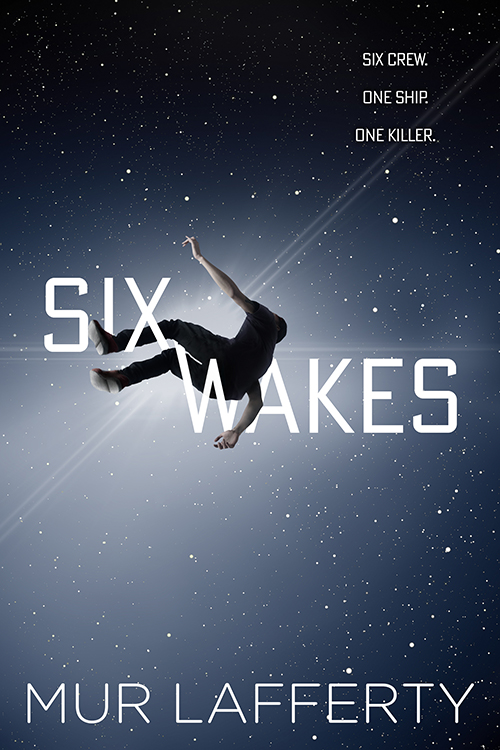 A space adventure set on a lone ship where the murdered crew are resurrected through cloning to discover who their killer was — and the secret to their mission.

It was not common to awaken in a cloning vat streaked with drying blood.

At least, Marie Shea IV had never experienced it. She had no memory of how she died. That was also new; before, when she had awakened as a new clone, her first memory was of how she died, from illness once and from injury once…

Maria's vat was in the front of six vats, each one holding the clone of a crew member of the starship Dormire, each clone waiting for its previous incarnation to die so it could awaken. Apparently Maria wasn't the only one to die recently.

Another book we have an ARC of: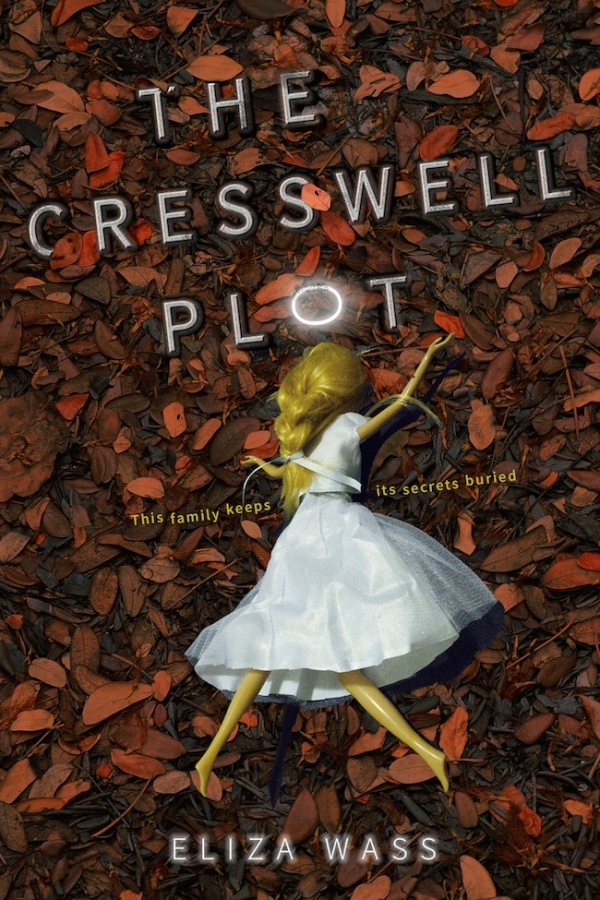 The woods were insane in the dark, terrifying and magical at the same time. But best of all were the stars, which trumpeted their light into the misty dark.

Castella Cresswell and her five siblings—Hannan, Caspar, Mortimer, Delvive, and Jerusalem—know what it's like to be different. For years, their world has been confined to their ramshackle family home deep in the woods of upstate New York. They abide by the strict rule of God, whose messages come directly from their father.

Slowly, Castley and her siblings start to test the boundaries of the laws that bind them. But, at school, they're still the freaks they've always been to the outside world. Marked by their plain clothing. Unexplained bruising. Utter isolation from their classmates. That is, until Castley is forced to partner with the totally irritating, totally normal George Gray, who offers her a glimpse of a life filled with freedom and choice.

Castley's world rapidly expands beyond the woods she knows so well and the beliefs she once thought were the only truths. There is a future waiting for her if she can escape her father's grasp, but Castley refuses to leave her siblings behind. Just as she begins to form a plan, her father makes a chilling announcement: the Cresswells will soon return to their home in heaven. With time running out on all of their lives, Castley must expose the depth of her father's lies. The forest has buried the truth in darkness for far too long. Castley might be their last hope for salvation.

On Thea's Radar:
First up on my list is a book from one of our very own authors, but with a different publisher! E. Catherine Tobler's The Kraken Sea looks amazing.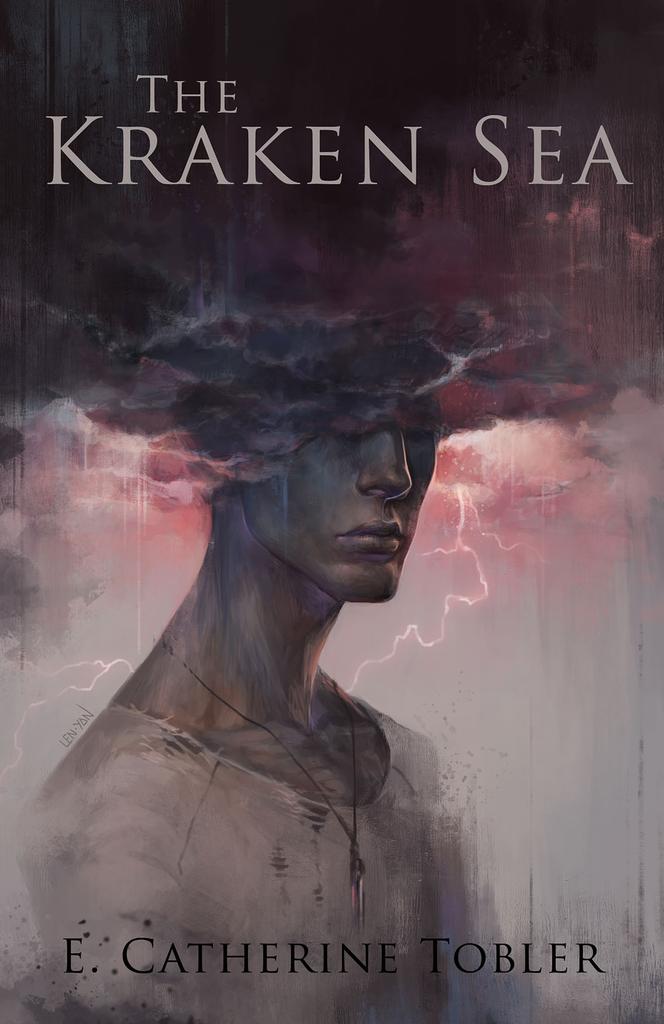 Fifteen-year-old Jackson is different from the other children at the foundling hospital. Scales sometimes cover his arms. Tentacles coil just below his skin. Despite this Jackson tries to fit in with the other children. He tries to be normal for Sister Jerome Grace and the priests. But when a woman asks for a boy like him, all that changes. His name is pinned to his jacket and an orphan train whisks him across the country to Macquarie's.

At Macquarie's, Jackson finds a home unlike any he could have imagined. The bronze lions outside the doors eat whomever they deem unfit to enter, the hallways and rooms shift and change at will, and Cressida – the woman who adopted him – assures him he no longer has to hide what he is. But new freedoms hide dark secrets. There are territories, allegiances, and a kraken in the basement that eats shadows.

As Jackson learns more about the new world he's living in and about who he is, he has to decide who he will stand with: Cressida, the woman who gave him a home and a purpose, or Mae, the black-eyed lion tamer with a past as enigmatic as his own. The Kraken Sea is a fast paced adventure full of mystery, Fates, and writhing tentacles just below the surface, and in the middle of it all is a boy searching for himself.

Next up on my list, this science fiction romp looks like a proper romp.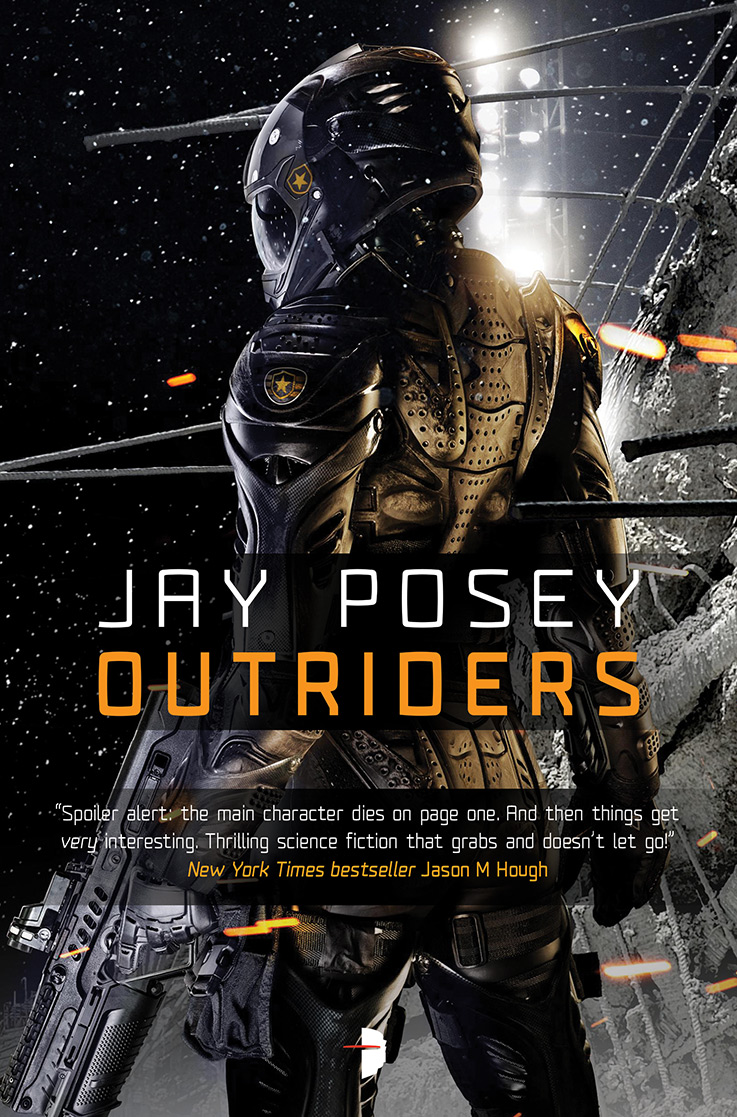 Captain Lincoln Suh died on a Wednesday. And things only got harder from there.

Snatched out of special operations and thrown headfirst into a secretive new unit, Lincoln finds himself as the team leader for the 519th Applied Intelligence Group, better known as the Outriders. And his first day on the job brings a mission with the highest possible stakes.

A dangerously cunning woman who most assuredly should be dead has seemingly returned. And her plans aren't just devastating, they might be unstoppable.

How do you defeat a hidden enemy when you can't let them know they've been discovered?
You send in the Outriders.

I recently went to the Strand and picked up the first volume in this series–based in large part due to the gorgeous covers for book 2: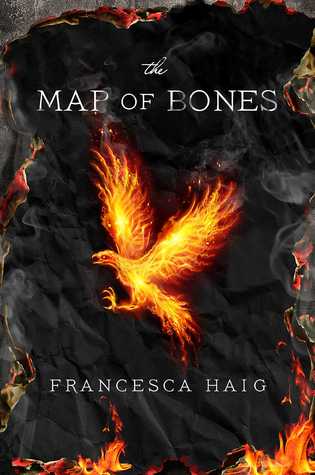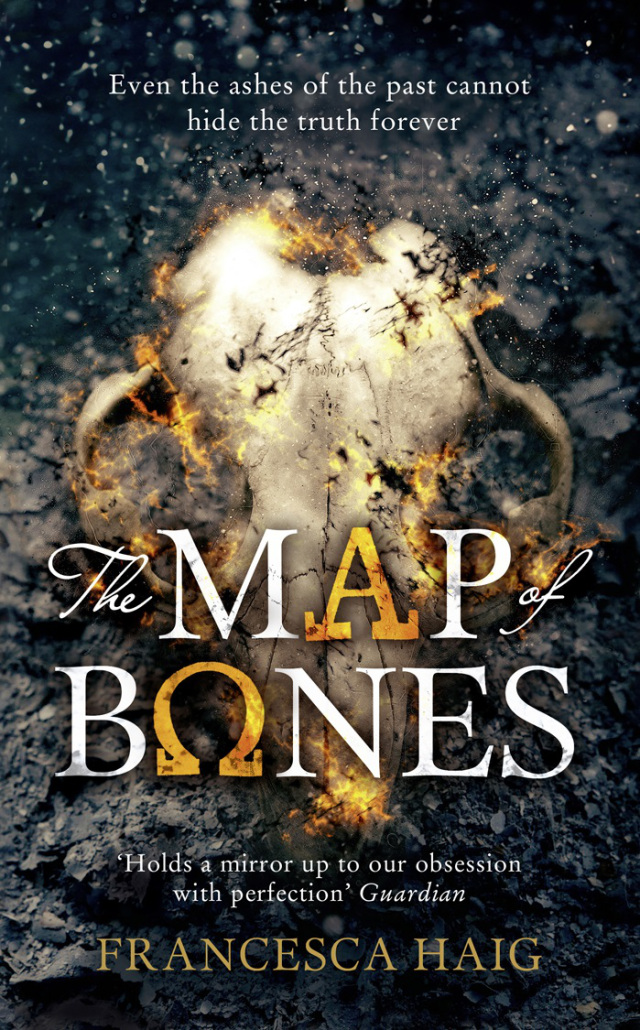 Book Two in the critically acclaimed The Fire Sermon trilogy—The Hunger Games meets Cormac McCarthy's The Road in this richly imagined post-apocalyptic series by award-winning poet Francesca Haig.

Four hundred years in the future, the Earth has turned primitive following a nuclear fire that has laid waste to civilization and nature. Though the radiation fallout has ended, for some unknowable reason every person is born with a twin. Of each pair, one is an Alpha—physically perfect in every way; and the other an Omega—burdened with deformity, small or large. With the Council ruling an apartheid-like society, Omegas are branded and ostracized while the Alphas have gathered the world's sparse resources for themselves. Though proclaiming their superiority, for all their effort, Alphas cannot escape one harsh fact: whenever one twin dies, so does the other…

I cannot believe this series is already up to book 3–that creepy reflection! I should probably get on this very soon, right?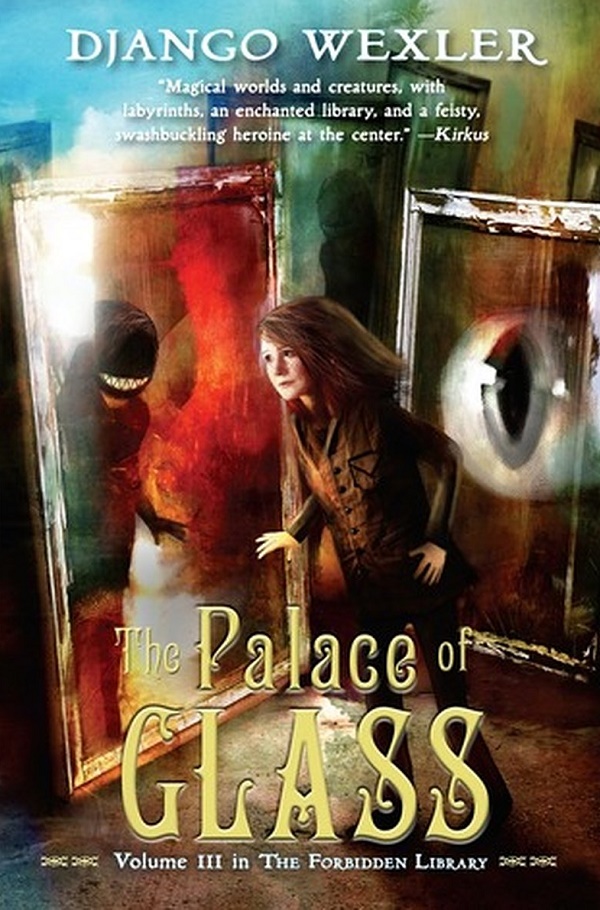 An action-packed middle-grade fantasy with classic writing, a resourceful heroine, a host of magical creatures, and no shortage of narrow escapes—for fans of Story Thieves, Inkheart, Coraline, and Harry Potter.

For Alice, danger threatens from inside the library as well as out. Having figured out the role her master and uncle, Geryon, played in her father's disappearance, Alice turns to Ending—the mysterious, magical giant feline and guardian of Geryon's library—for a spell to incapacitate Geryon. But, like all cats, Ending is adept at keeping secrets and Alice doesn't know the whole story. Once she traps Geryon with Ending's spell, there's no one to stop the other Readers from sending their apprentices to pillage Geryon's library. As Alice prepares to face an impending attack from the combined might of the Readers, she gathers what forces she can—the apprentices she once thought might be her friends, the magical creatures imprisoned in Geryon's library—not knowing who, if anyone, she can trust.

Next up, two graphic novels I picked up last week from my local comic book store: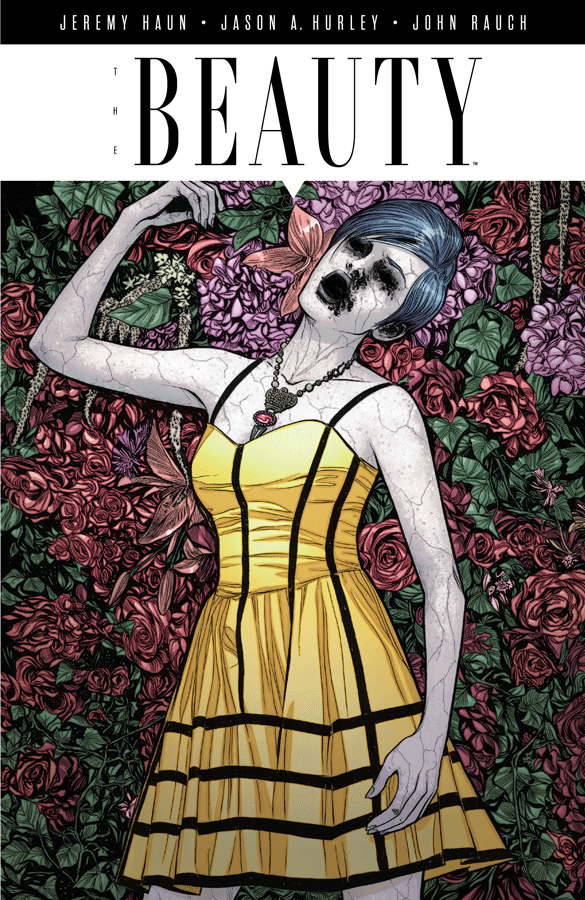 Imagine a sexually transmitted disease that makes those infected better looking… a disease people want. That disease is real, and it's called the Beauty. Two years after the Beauty burst onto the scene, over half of America is infected. Now, it looks like the downside may be far worse than anyone suspected. Detectives Vaughn and Foster find themselves on the front line of the battle against the Beauty, embroiled in a conspiracy they never knew existed. Collects THE BEAUTY #1-6.

And last but not least: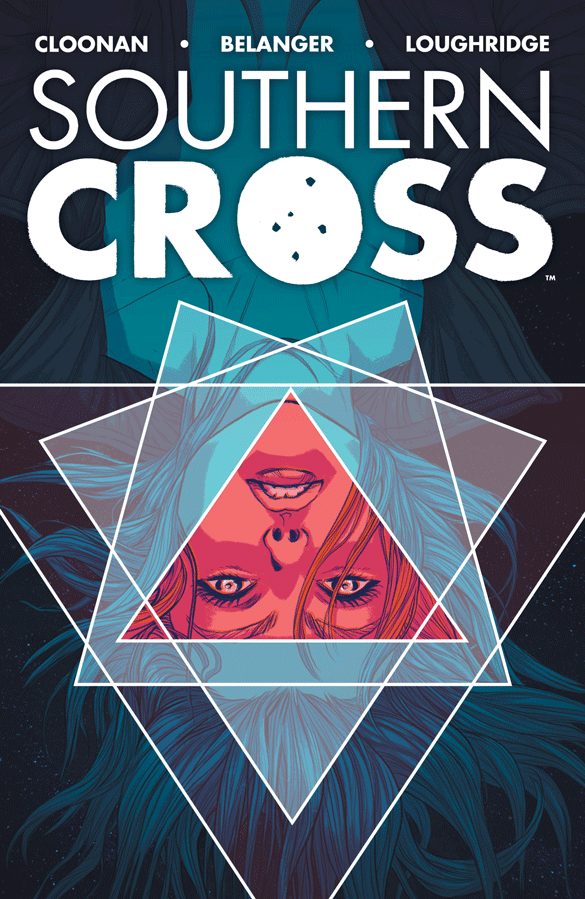 NOW BOARDING: Southern Cross, tanker flight 73 to TITAN! Alex Braith is on board retracing her sister's steps to the refinery moon, hoping to collect her remains and find some answers. The questions keep coming though—how did her sister die? Where did her cabin mate disappear to? Who is that creep across the hall? And why does she always feel like she's being watched? Inspired by classic mysteries and weird fiction, SOUTHERN CROSS is a crucible of creeping anxiety and fear as Braith struggles with the ghosts of her past on board a ship that holds secrets best kept buried.

And that's it from us! What books do YOU have on YOUR radar?